By Maxine Bernstein
oregonlive.com
Thank you for reading this post, don't forget to follow and signup for notifications!
PORTLAND, Ore. — Rebecca Arredondo Yazzie, a clinical social worker and university program director, has been selected to become Portland Police Bureau's first civilian dean of training.
Yazzie, 42, was a psychiatric social worker at Oregon's MacLaren Youth Correctional Facility. She served as a mental health clinician at Clackamas and Washington county jails. Later, she led focus groups of women prisoners to advise the Oregon Department of Corrections on how to improve programming and supervision for the women.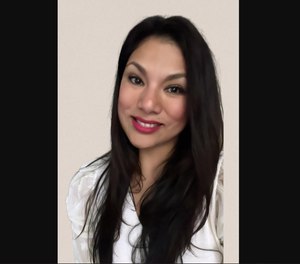 Most recently, Yazzie, 42, was the director of George Fox University's master of social work program.
She will start in June and earn $189,009.60 annually, according to police.
"We are excited for Dr. Yazzie to begin her work with PPB," Police Chief Chuck Lovell said in a statement. "Training is at the center of everything we do, and this position will be pivotal in implementing critical and innovative training that recognizes the challenges in 21st Century Policing."
Yazzie was chosen after the Police Bureau had a false start last year, offering a Los Angeles police sergeant the job and then abruptly withdrawing it, citing unspecified problems that arose during a background check. The withdrawal came amid criticism of some of Thomas L. Datro's social media accounts and podcasts he hosted.
Criticism of the selection process didn't end there.
City-hired consultants recently questioned why the bureau's training advisory council, a group of volunteers that provides input on officer training, was excluded from the hiring process that led to the selection of Yazzie.
In a prepared release, the bureau said Yazzie was interviewed by community members and representatives of the Albina Ministerial Alliance, the Police Bureau's Equity and Inclusion manager, a member of the bureau's training division, the police chief, Mayor Ted Wheeler and city commissioners or their staff. The city invited a member of the bureau's training advisory council to be on an interview panel but apparently the email invite went to spam and no other outreach was done, according to city consultants. The email invite was sent and when the training advisory council member did not show for the interview panel, the bureau thought he was a "no show" and proceeded, according to a bureau spokesperson.
The city will hold a virtual community forum to introduce Yazzie on May 15.
Wheeler touted Yazzie's "experience in adult education through a social work lens, which will add important perspectives to the good work at PPB's Training Division."
Yazzie did not immediately return calls or email seeking her comment.
The selection of a civilian head of training is one of the steps the Police Bureau agreed to take to comply with the city's settlement with the U.S. Justice Department.
The agreement followed a federal investigation that found Portland officers used excessive force against people with mental illness. It called for widespread changes to use-of-force and Taser policies, training, supervision and oversight, a restructuring of police crisis intervention services and quicker investigations into alleged police misconduct.
In April 2021, the Justice Department issued a formal notice to the city that it had failed to meet key reforms under the settlement, citing inappropriate police use and management of force during 2020?s racial justice protests, inadequate training and subpar supervision by higher-ups.
Yazzi will be responsible for developing and delivering training in the Police Bureau and will help ensure effective in-person and online classroom instruction and role-playing scenarios, according to the Police Bureau and mayor's office.
Yazzie, originally from Phoenix, Arizona, is a licensed clinical social worker who holds a doctorate in social work and research from Portland State University. She started working at George Fox University in 2015 and since fall 2020 has directed its social work master's program. She is also an associate professor of social work, according to her resume.
"Dr. Yazzie has been a consummate professional at George Fox," said Andrea Scott, George Fox provost. "She cares deeply about learning and has a clear understanding of how training, education and knowledge building are essential to an organization's success. Based upon her work leading our masters in social work program, I'm confident she will serve well in her new role."
Rosenbaum & Associates, which has been monitoring the settlement requirements for the city, this month recommended that the Training Division use more role-playing scenarios on de-escalation tactics and communication skills to prevent conflicts.
The consultants also urged the city to ensure the civilian dean and the police captain of the Training Division report to the same supervisor "so that neither's authority is weakened." In a report last week, the consultants said that wasn't the bureau's current plan.
The Training Division reports to the assistant chief of the bureau's services branch, now Assistant Chief Mike Leasure, according to a bureau spokesperson. Yazzi will report to Deputy Chief Mike Frome.
(C)2023 Advance Local Media LLC.
Visit oregonlive.com.
Distributed by Tribune Content Agency, LLC.