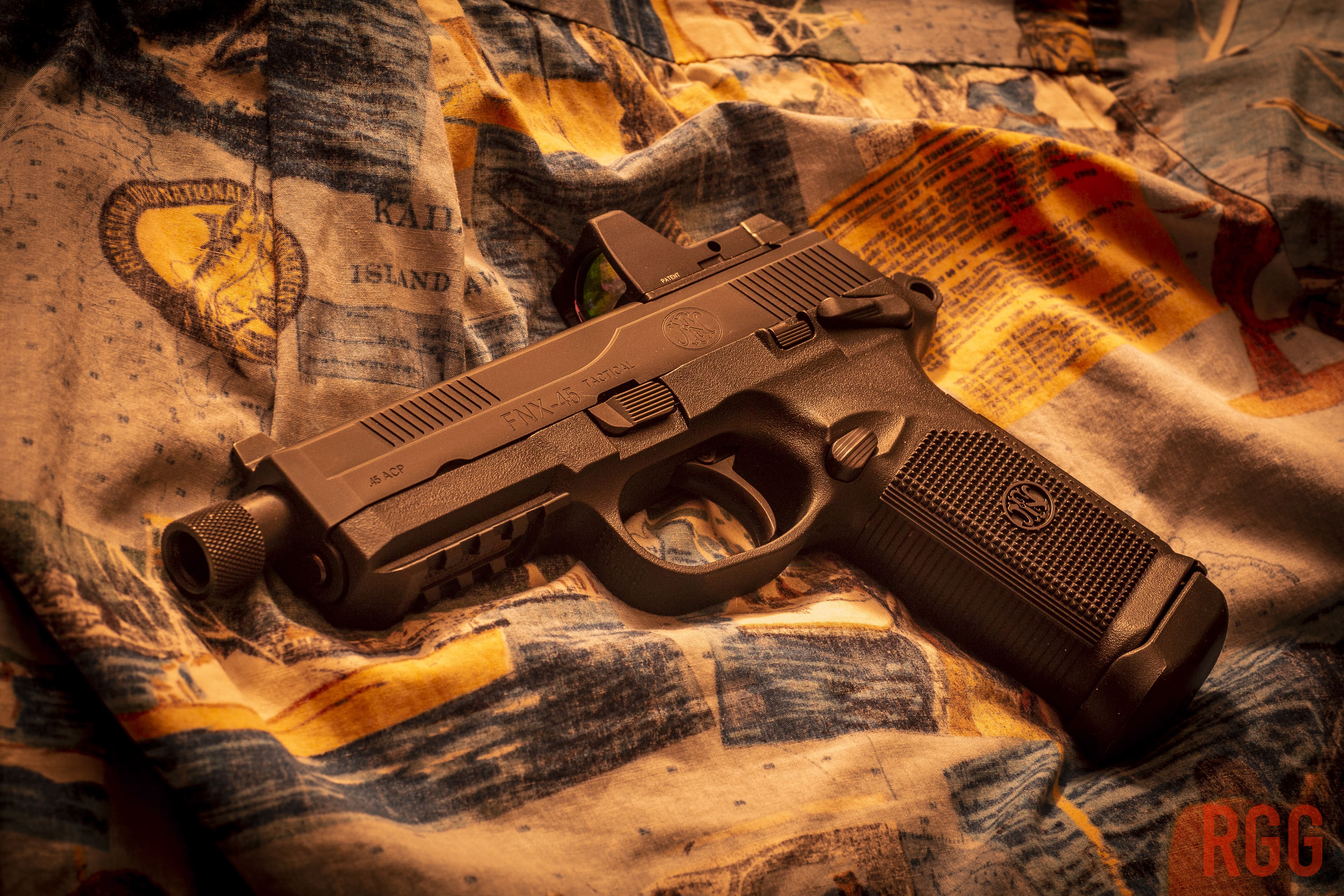 Thank you for reading this post, don't forget to follow and signup for notifications!
This article is part of a continuing partnership with Primary Arms, enjoy!
While the sunshine might be good for keeping the solar failsafe red dot charged on your handgun, unless you're open carrying it, you're going to want to ditch that larger frame pistol for something lighter and more compact.
There are usually a few things you'll want to look for in a summertime pistol, like one with a smaller profile and barrel, something more lightweight, and an affordable firearm that operates dependably.
Manufacturers like Sig Sauer, GLOCK, and Springfield have recently come out with micro-compact pistols that increase round capacity up to 15 rounds and can run optics but still may be too bulky or too expensive for some users.
The market is full of small-frame pistol options, the models discussed below favor reduced profile and weight above all else, so you may want to consider a few of the following as your favored pick for summertime carry.
Pick Your Caliber
When searching for the best summertime carry pistol, you may discover that a size reduction often results in lower caliber ammunition and mag capacity. Many of the more popular and preferred micro-frame handguns are usually chambered to accommodate .380 ACP ammunition.
While the .380 ACP round may not be as potent as 9mm, in the hands of a practiced firearm enthusiast it is just as effective. For the price, one of the best iterations of a .380 ACP summertime carry pistol is the Ruger LCP II.
Ruger LCP II
Although small, the Ruger LCP II offers enormous benefits and handles just as well as the big guns. If you ask around, you'll find many people opt to carry the LCP II because it's almost invisible when carried correctly, especially if you carry it in a .22 LR.
One of the first things you'll notice on the Ruger LCP II is the improved trigger control system. The original Ruger LCP has a much longer double-action trigger pull. Because of the smaller size, someone with a larger hand typically buries the trigger finger into the palm before completing the trigger stroke.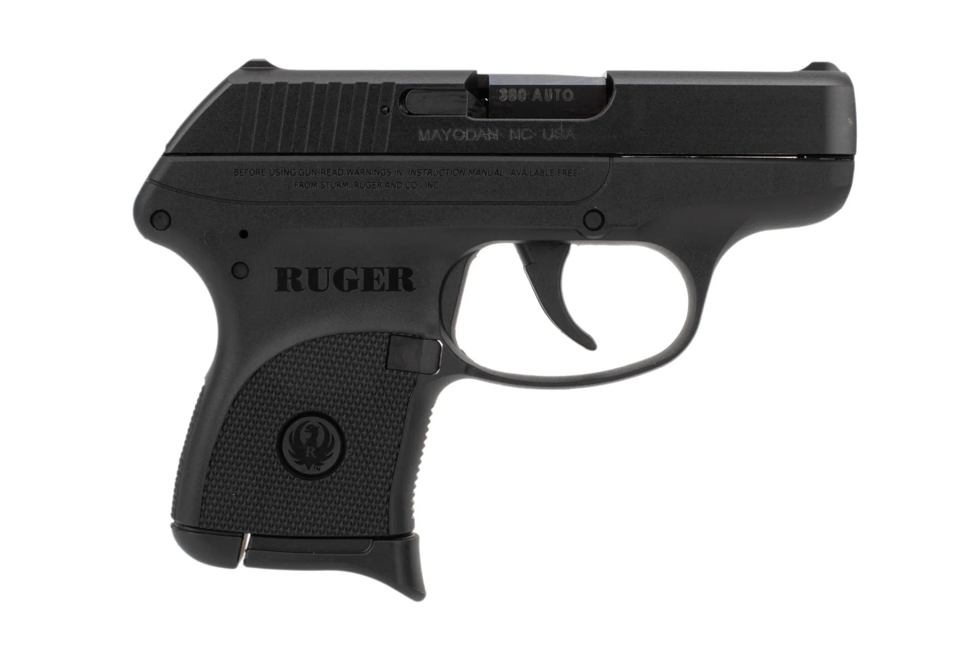 The original LCP also does not offer second-strike capability, which means a follow-up shot because of a misfire won't happen. Ruger resolved the LCP fire control system on the LCP II with a trigger that breaks at barely six pounds of pressure.
Weighing in at less than a pound loaded, the Ruger LCP II comes with a six-round magazine and features a last-round slide lock open instead of a manual slide lock that the original LCP has. The Ruger LCP II, firing a .380 ACP round, is an excellent choice for summertime carry with an affordable price of fewer than five hundred dollars.
Smith & Wesson M&P Shield
Smith & Wesson is globally recognized as a leader in the firearm industry with over one hundred years of expertise. The M&P Shield is Smith & Wesson's example of the company's ability to provide large-frame M&P features in a slimline pistol that fits in the palm of your hand.
The Shield isn't just a great summertime carry gun, it's likely just a good option for anyone looking for a robust every day carry option that isn't crazy expensive and is extremely reliable.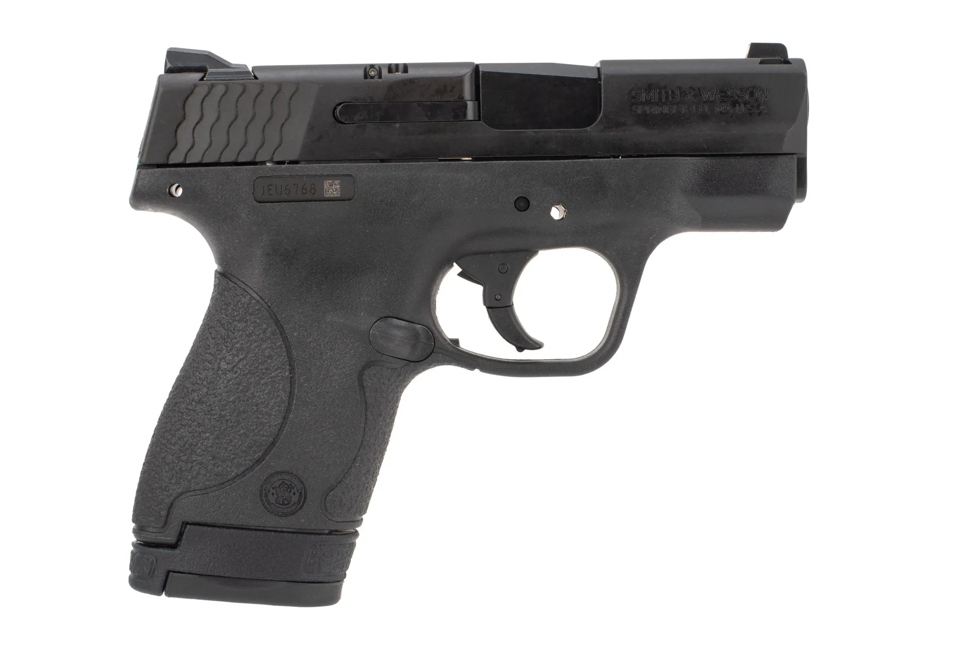 The S&W M&P Shield is extremely thin, with an impressive overall length of just six inches, making it a comfortable all-day carry. Firing a 9mm round, the S&W M&P Shield offers a powerful and effective striker-fired firearm that also features a short, consistent trigger pull you can rely on each time.
The M&P Shield is not just an excellent summertime carry pistol, but it also has a feature that makes it an ideal choice when it comes time to break it down and maintain it.
Each M&P Shield has a proprietary takedown lever that deactivates the sear allowing you to disassemble the pistol without pulling the trigger. The safety of the M&P Shield is genuinely ambidextrous and easy to activate and deactivate with a thumb.
Weighing less than a pound and a half, the M&P Shield is a highly dependable striker-fired pistol. The lightweight, comfortable carry and durably rugged polymer frame and three-inch barrel of the M&P Shield make it a preferred carry by many professionals and a fantastic summertime carry pistol.
GLOCK 43
Although many Glock 19 owners will make all kinds of clothing and holster adjustments to carry their pistol during summertime, GLOCK recognized and resolved many of the comfortable carry problems with the GLOCK 43.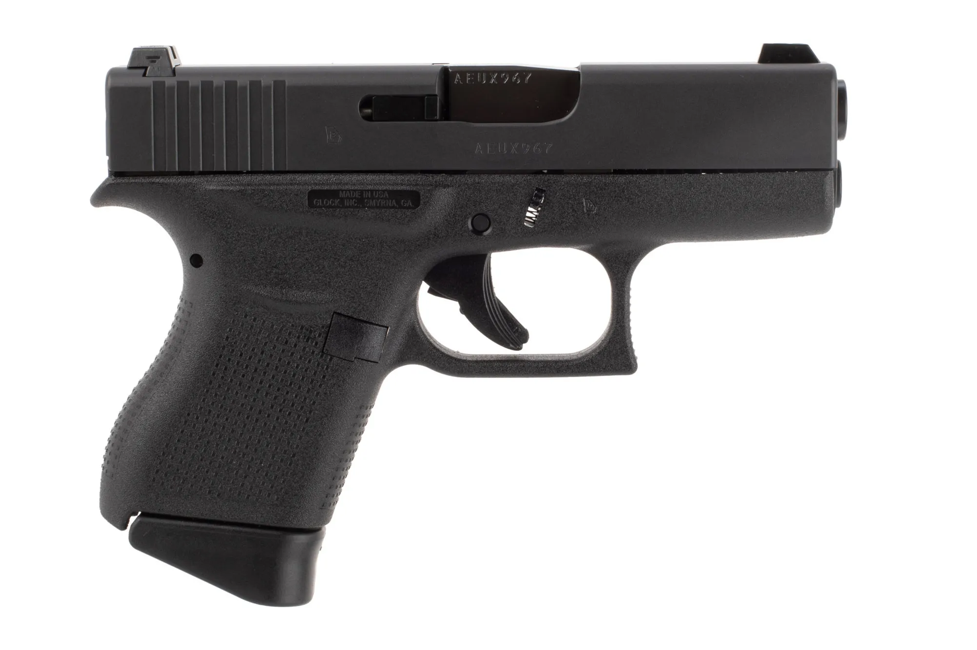 The GLOCK 43 weighs in at a little over a pound when fully loaded. Although you sacrifice the ammunition capacity of the traditional fifteen-round magazine to a six-round mag to gain the slim features and comfortable carry of the handgun, the GLOCK 43 represents all the best performance Glock handgun owners have learned to expect.
You can also readily find magazines and magazine extensions for the G43. But this will come at the cost of extended the profile of the gun, so watch out or it may get too bulky. GLOCK has offered the 43X with a 10-round magazine to combat this problem.
Also, there's always the GLOCK 26, which is often called the "Baby Glock" that weighs an additional four ounces and offers a ten-round single stack magazine.
If you like the reliability of the double stack magazine, another excellent option for summertime carry, the Glock 26 pistol represents unparalleled GLOCK dependability in size small enough to fit the concealment bill nicely, it's just a little bit wider.
As usual, GLOCK has a ton of variations that you can explore for summertime concealed carry, but the GLOCK 43 is a very popular choice.
Kimber Micro/Micro 9
The Kimber is the wildcard on this list and it's also the heaviest. Praised for its stylish looks and great hand feel, the Kimber Micro will appeal to die hard 1911 users or anyone looking for something a little bit different.
The Kimber Micro and Micro 9 look like a miniature version of the larger frame 1911-style handgun that Kimber is known to produce. While both may look a little bulky, what you'll quickly discover with either is that you've got powerful and excellent operating version of Kimber's high-end quality 1911 series pistols.
Kimbers provide a crisp seven-pound trigger pull, a lowered and flared ejection port, a beveled magazine well and steel machined rear dovetail and front post sights. The only difference between the two Kimber Micro handguns is the caliber.
The Kimber Micro is chambered to handle .380 ACP, while the Micro 9 is chambered for 9mm rounds, and both feature a six-round capacity magazine. If you like the handling and performance of a Kimber 1911 large frame, the Kimber Micro represents the same perfection in a much smaller package.
Conclusion
Although you might think you need the additional power of a larger handgun or the extra rounds of ammunition in the magazine, remember that the goal of any summertime carry situation is to keep your protection comfortably worn until it's time to use it.
The gun industry has been getting better and better at packing larger capacity into smaller frames, so you're likely to see newcomers like Glock 43Xs, Sig P320s variants, and Springfield Hellcats coming into the mix.
But the above options represent a more traditional approach to summertime concealed carry: smallest profile possible and yes, low capacity. They've also been around for awhile, so you'll find plenty of people willing to attest to their reliability. Plus, you should have no trouble finding a good holster for them.
These pistols will help you obtain a comfortable summertime carry while providing you with the ultimate self-defense performance you need.
Note for my audience: This article has been done in partnership with the great people at Primary Arms. Hence the words aren't mine, but I feel the information is important for us all.
Operating Regular Guy Guns and bringing you quality content costs money, money that I am more than happy to spend. I'm not really sponsored yet, so I have to pay for pretty much everything. However, I'm only able to do so much at a certain pace.
You'll see the articles peppered with affiliate links. I get a few pennies when you make your purchases via my links.
With that in mind I'm offering a whole spectrum of specialty t-shirts, stickers, and daily wear accesories with my own brand of low-key humor. Be a Second Amendment Radical In Style! You'll also notice affiliate links throughout the articles on this site. Go ahead and click on them and make your purchases. A few pennies and forints go to yours truly. Especially ammo purchases. Stock up!

Click here to accessorize your life.
Donate Bitcoin: 36wKfH7wgQQna6BByvAe8oiEmdqREUXuYQ