By Bill Carey
Police1
Thank you for reading this post, don't forget to follow and signup for notifications!
VANDENBURGH COUNTY, Ind. — The cause of death for a Vandenburgh County Sheriff's deputy who died during basic training in March has been released.
Coroner Steven Lockyer said that Deputy Asson Hacker died of "exertional sickling" and sickle cell trait, the Courier and Press reported. Hacker's cause of death is listed as "natural" and was brought on by the exertional sickling and sickle cell trait.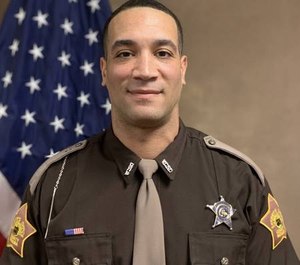 Exertional sickling is a condition where red blood cells change shape during exercise and build up in blood vessels, causing a decreased blood flow.
The sheriff's office stated that Hacker was completing his tier one basic training when he fell ill.
Sheriff Noah Robinson said that the sheriff's office was reviewing the coroner's report and consulting with the Indiana State Police on their investigation.
Sgt. Erik Nilssen said Hacker excelled at every aspect of his training: "He felt a calling, a calling to help people. He wanted to be a role model for his children. He could not wait to get out on patrol to help people."
EARLIER: Ind. deputy, 33, dies after falling ill during basic training