The following photos are from the Contra Costa County Office of the Sheriff in California.
Thank you for reading this post, don't forget to follow and signup for notifications!
The County of Contra Costa is located in the east San Francisco Bay Area, with approximately 1.15 million residents. The county includes 505 square miles of urban, suburban, and rural landscape and 82 square miles of waterways. The Office of the Sheriff's staff of approximately 1100 employees, including 700 sworn officers, provides law enforcement services to a population of 164,000 in unincorporated areas and contracted police services for three incorporated cities.
The Office of the Sheriff Marine Patrol and Air Support Units fall under the Special Operations Division.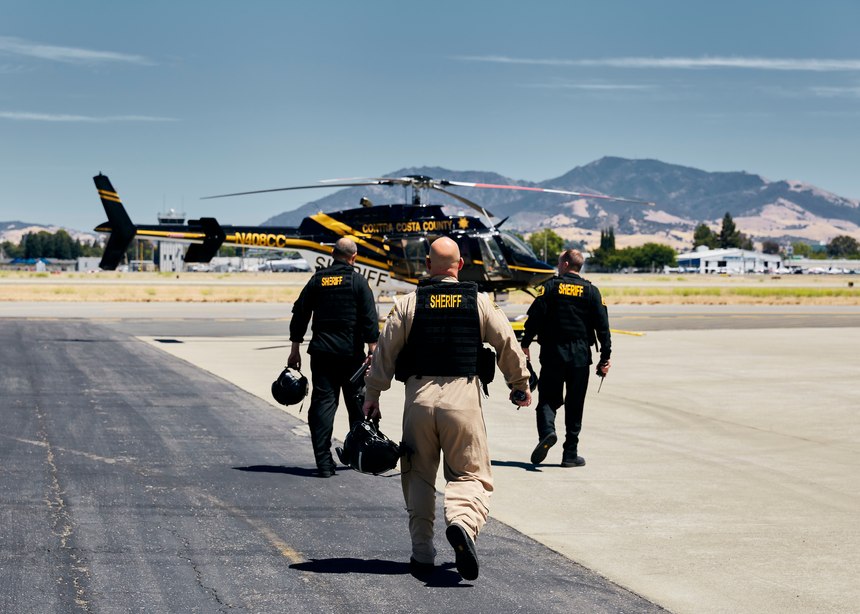 This photo shows our Air Support Unit, established in 1997. The Office of the Sheriff currently operates two helicopters, STARR 1 and STARR 3. STARR stands for Sheriff's Tactical Airborne Reconnaissance and Rescue. STARR helicopters support patrol operations, search and rescue missions, and security patrols over critical infrastructure. The helicopters are stored at the Buchanan Field Airport in Concord, CA.
(Contra Costa County Office of the Sheriff)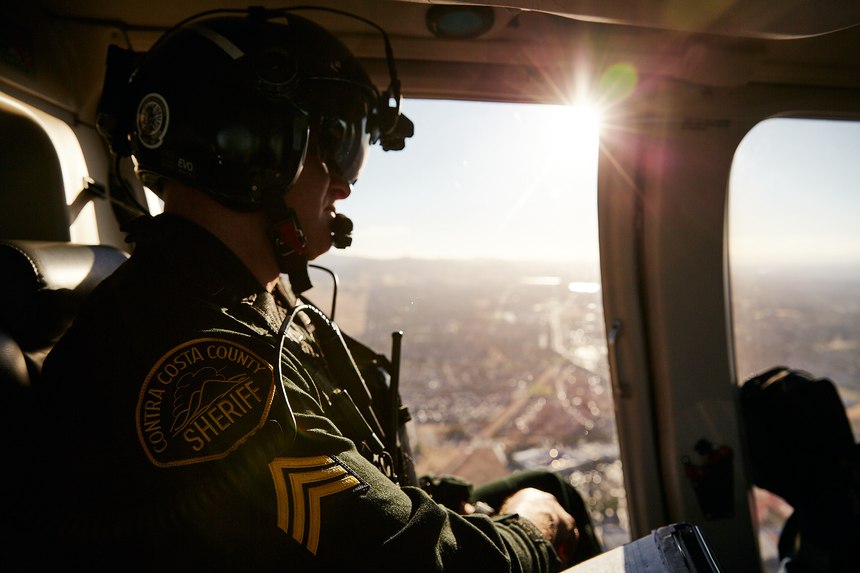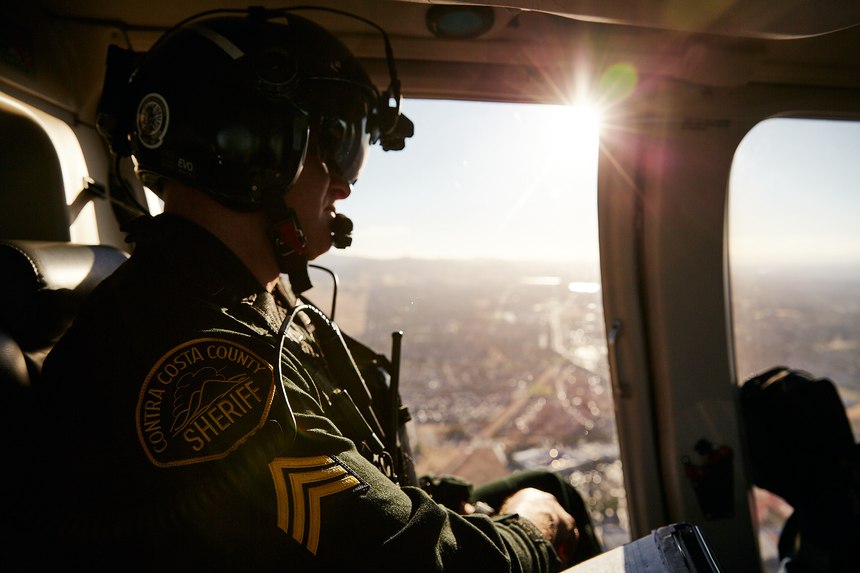 This photo shows Sergeant Brian Fitzgerald, a supervisor of the Air Support Unit, inflight over Contra Costa County in the afternoon. The helicopters are equipped with FLIR, NightSun spotlights, GPS moving map systems, digital downlink systems for real-time live streaming video, night vision capabilities and short-haul rescue equipment.
(Contra Costa County Office of the Sheriff)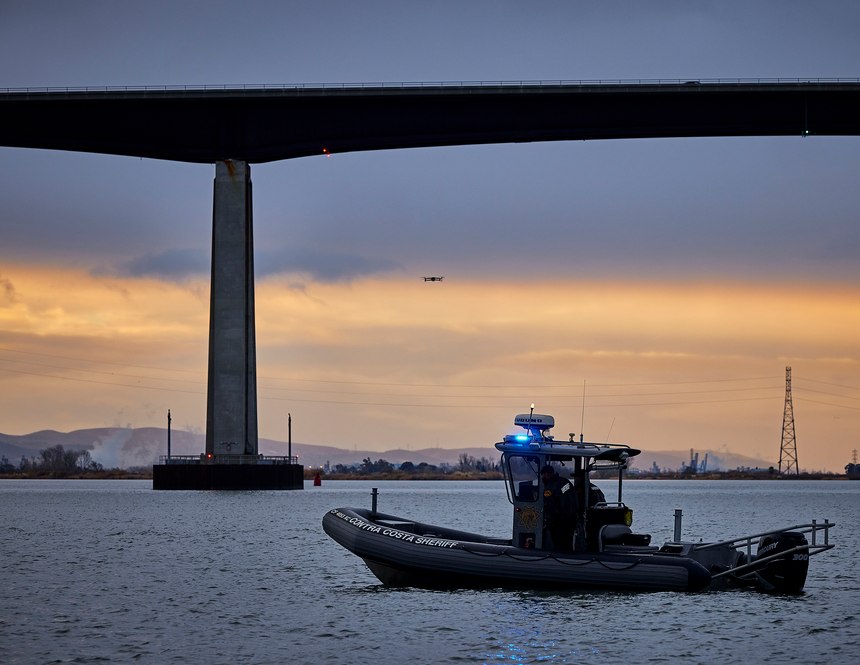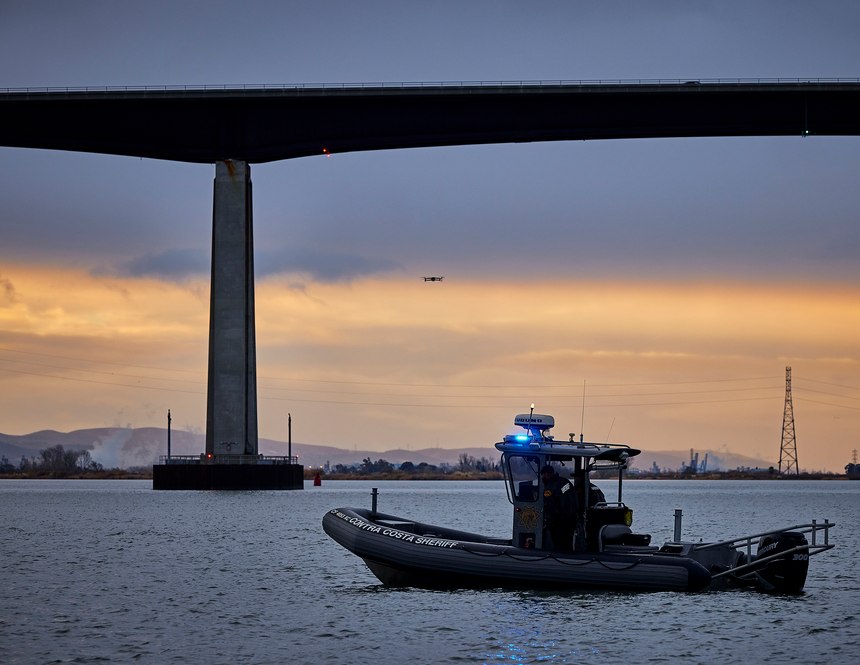 This photo shows a joint training session with the Marine Patrol Unit and the small Unmanned Aircraft System team (sUAS) near the Antioch bridge. Participation in the sUAS team is a collateral assignment for deputy sheriffs. The joint training between Marine Patrol and sUAS operators highlights one of many ways the drones assist law enforcement operations with searches for missing boaters.
(Contra Costa County Office of the Sheriff)
Calling all police photographers! Police1 needs pictures of you in action or training. Submit a photo – it could be selected as our Photo of the Week. Be sure to include your name, department information and some background information on the photo.