Your weekly Second Amendment update from Mark Walters and Lee Williams.
Happy Tuesday,
Florida's unlicensed concealed-carry bill cleared the House last week and likely the Senate this week. Since Florida will be the 26th state — the majority state — to allow some type of unlicensed carry, it's being watched by the entire country.
Meanwhile, Joe Biden has continued his attack on law-abiding gun owners, gun dealers and manufacturers.
Armed American Radio and Armed American News are here to bring you the latest updates from a gun rights perspective that the mainstream media will never touch.
Please share this weekly newsletter with as many folks as you can reach. We're all in this together, and as gun-hating, freedom-hating, Marxist Joe Biden is demonstrating every single day, this fight is far from over.
If you've got news tips, please don't hesitate to send them our way, too.
Thanks for your continued support,
Armed American Radio and Armed American News
News
Uvalde cops now blame the AR for 21 murders, not their own cowardice
Gun Review: 80% Arms GST-9 Pistol Build Kit
SAF scholar to testify before Congress Thursday about ATF abuses
Florida open-carry amendment dies in two days
Radio
03-26-2023 HR 1 SAF's Exec. Dir. Adam Kraut and AWR Hawkins from Breitbart News
03-26-2023 HR 2 A full hour with Cam Edwards
03-24-2023 HR 2 CA handgun roster found unconstitutional and happy ending story
03-22-2023 HR 2 Fact checking loudmouth liberals and FL Open Carry??
Social Media
Lee Williams @HT_GunWriter
Battlebelt 3.0: the Staccato years.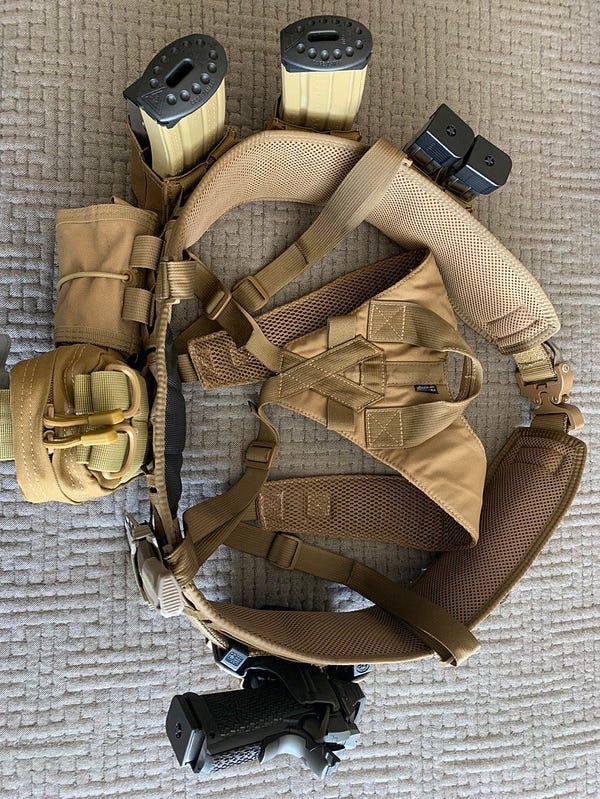 Lee Williams @HT_GunWriter
Gun Review: 80% Arms GST-9 Pistol Build Kit. A high-performance Glock-type handgun that's fun to build. @aarmark@80PercentArms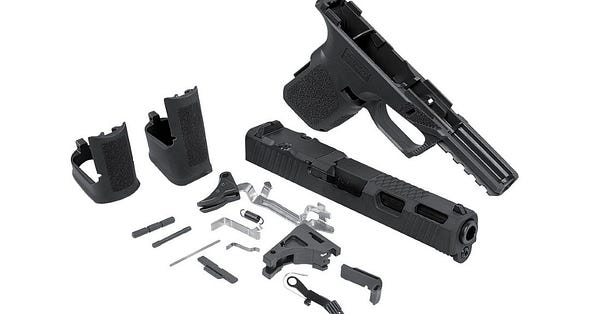 armedamericannews.orgGun Review: 80% Arms GST-9 Pistol Build KitAmericans have been making guns in their homes since before there was a United States of America – but not this American. My gun-building history was nonexistent. I've replaced some furniture and muzzle devices on a few AKs, but that's about it. So, when David from 80% Arms called and said he wanted…
Mark Walters @aarmark
TODAY 8-11p ET, 5-8p PT on #AAR 100's of radio stations. lineup includes @2AFDN Exec. Dir. Adam Kraut,@BreitbartNews@AWRHawkins@BearingArmsCom@CamEdwards and a classic AAR Roundtable with @WhiskeyBrad@NeilWMcCabe2 and @KahrFirearms CEO Justin Moon.
Mark Walters @aarmark
Dementia much? What an idiot.
foxnews.comWhite House corrects Biden's gaffe claiming law helps keep guns away from 'domestic political advisors'President Biden made yet another embarrassing verbal gaffe during a recent speech commemorating Women's History Month and touting his gun policies.
Partners
If you would like to discuss sponsoring AAR or AAN, please send an email to Mark or Lee.
The Gun Writer is a reader-supported publication. To receive new posts and support my work, consider becoming a free or paid subscriber.