Trending: Best Ammo In Stock, Best AR-15, & Best 9mm Pistols
Pew Pew Tactical was on the ground at SHOT Show 2023 in Las Vegas, on the lookout for all the cool, new gear, optics, and accessories on display.
Thank you for reading this post, don't forget to follow and signup for notifications!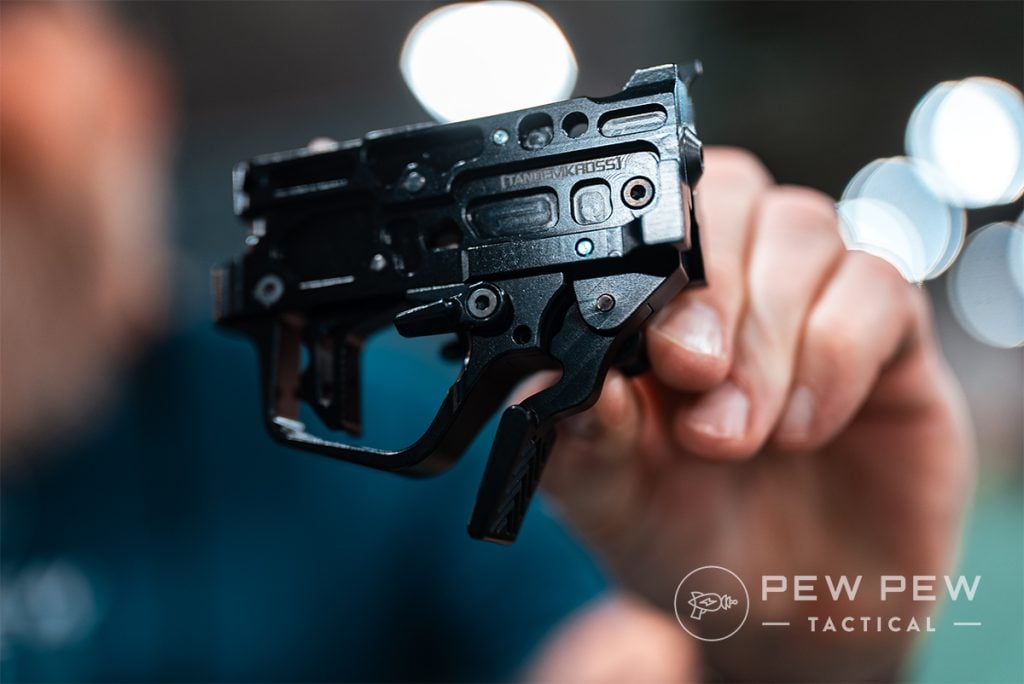 We've gathered our favorites altogether here, so keep reading to see what we think is the next best thing of 2023!
PPT's Sean Curtis contributed to this article.
Best Gear of SHOT
1. MDT Zero Stage Electronic Trigger
Looking for a pretty sweet trigger? Well, MDT might have the ticket with its new Zero Stage Electronic Trigger.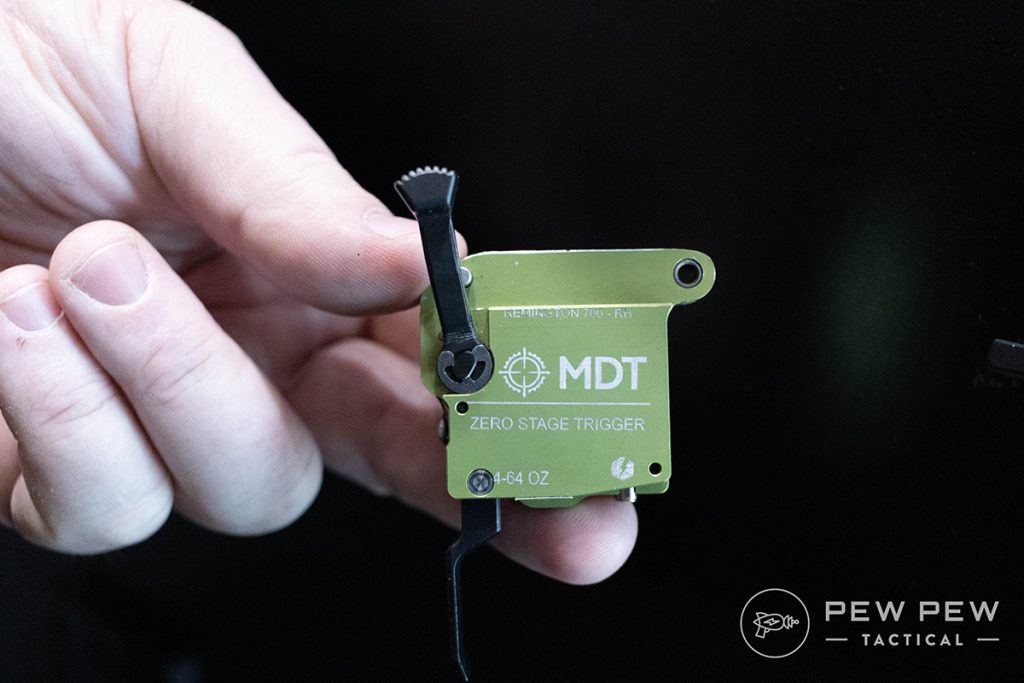 The Zero Stage will be available for the Remington 700 platform, as well as Remington clones. What really sets this apart, besides it being electric…more on that in a minute…is its adjustability.
This drop-safe trigger is user adjustable from 4 to 64 ounces, giving shooters a lot of room to find that sweet spot.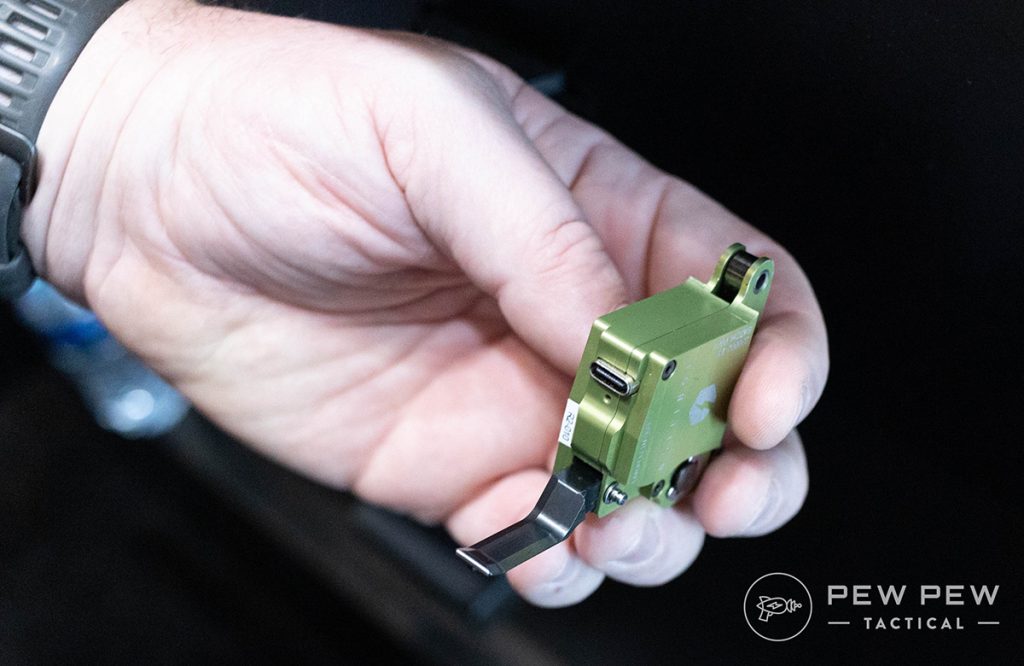 Now, onto its tech. As we mentioned, it's electric and will last around 1,000 pulls before needing a recharge via USB-C. It will also pair with your smart devices to allow firmware updates, so you don't miss out on future tech down the road.
The downside to all this is it probably won't be released for another year, but when that time comes, MSRP will likely be around the $500 mark.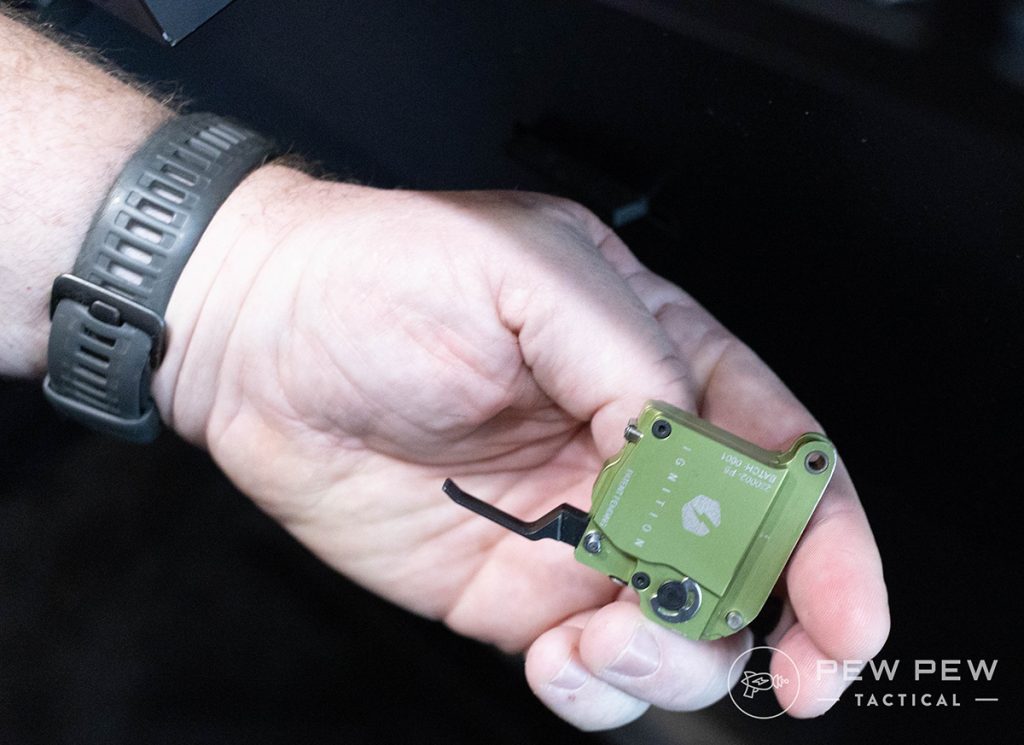 2. Tandemkross Manticore Trigger Assembly for Ruger 10/22
Well known for their .22 upgrades, Tandemkross is no stranger to the Ruger 10/22.
We reviewed their Ultimate 10/22 Trigger Kit and liked the trigger but did not enjoy the installation process.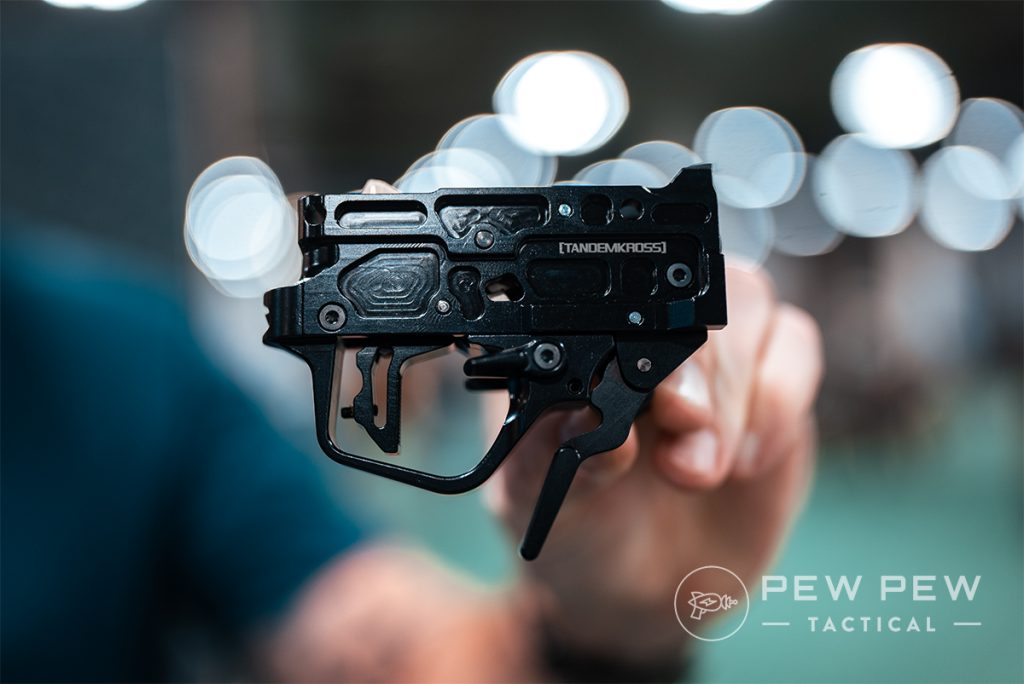 At SHOT 2023, Tandemkross released their Manticore and significantly improved their own upgrade by adding a CNC-machined aluminum housing. This greatly simplifies the installation process.
The housed trigger is packed with features like their Cornerstone Rotary Safety, Bolt Keeper Extended Bolt Lock, and their bi-directional Fireswitch Extended Magazine Release.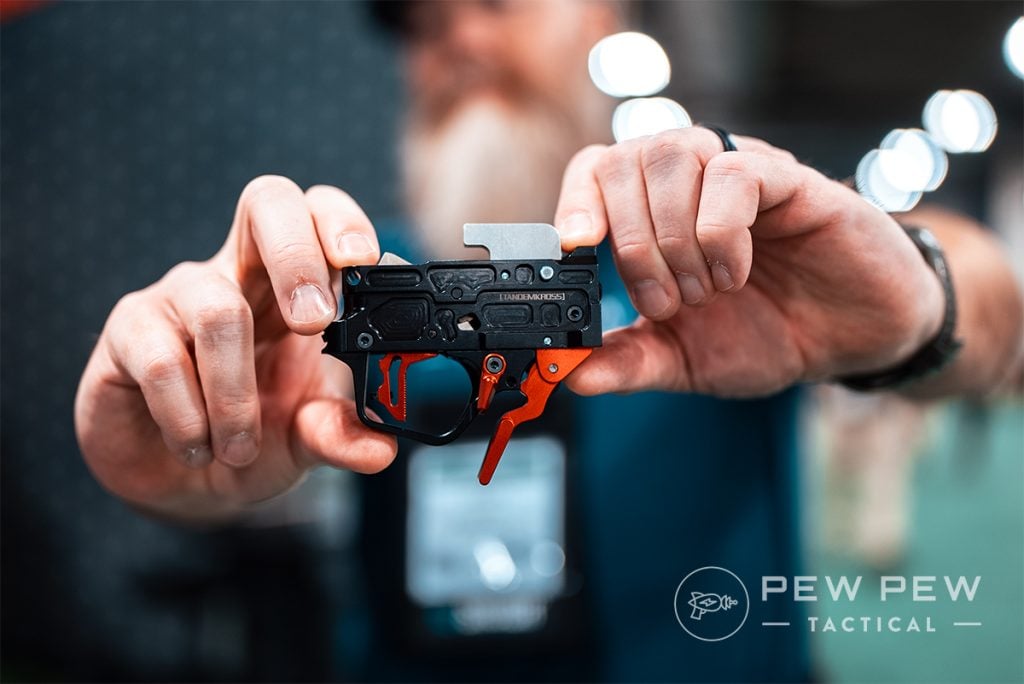 The weight is adjustable between 2–2 1⁄2 pounds up to 5+ pounds, but so is the travel, giving shooters ultimate control to dial their preferences.
All those features come at a price, though…MSRP is $374.
374
at Tandemkross
Prices accurate at time of writing
Prices accurate at time of writing
Available Coupons
25% off all OAKLEY products – OAKLEY25


Copied!
Visit Merchant
What do you think of the Manticore Trigger Assembly? Rate it below!
3. Accufire Incendis PRO:
Accufire brought its latest thermal upgrade to the show, and, not gonna lie; it was pretty cool.
The Incendis PRO is the next evolution on the company's Incendis Thermal, bringing some nice upgrades to those that need it.
This clip-on thermal imager offers 640 core resolution and a bigger lens over the Incendis 384.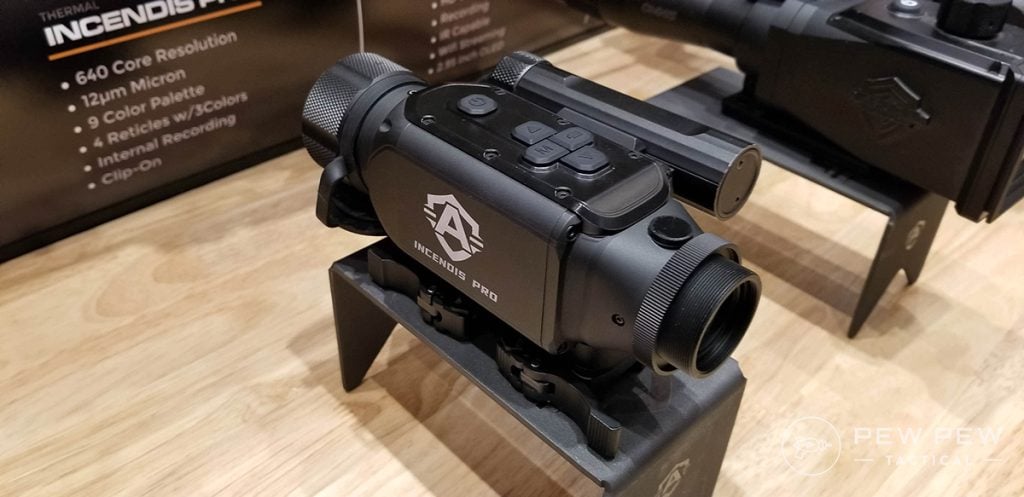 It boasts a 6-hour runtime, giving you two more hours than the previous model, with rechargeable side-mounted 18650 batteries replacing the AA batteries in the older setup. We dig anything we can recharge.
This thermal comes with four reticle options – three of those being in color – and is set up for internal recording.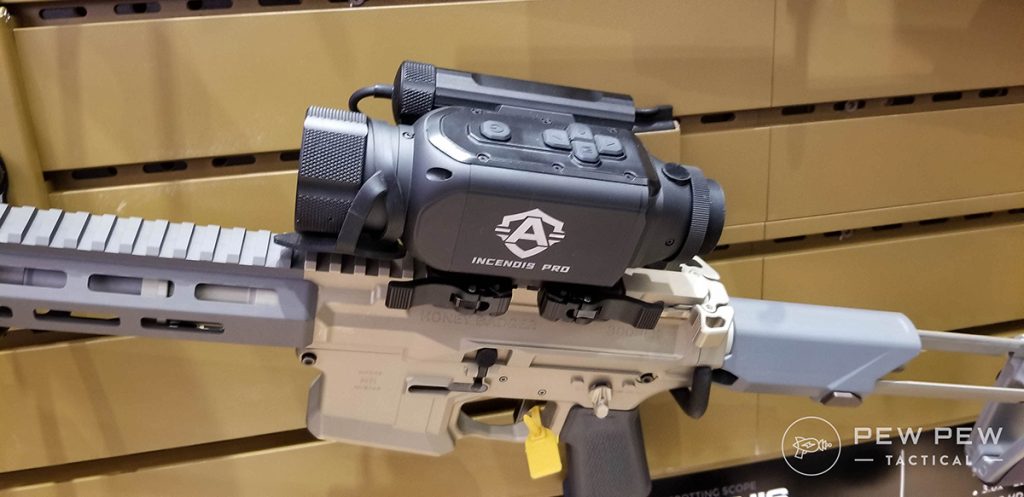 Rounding out its features are nine color palette modes. We took a glimpse through this 12µm Micron setup, and the images were super crisp. So much so we're probably going to nab one of these when it hits the market.
But be prepared to drop some coin…MSRP is expected to be $6,399.
4. Holosun DRS-NV and DRS-TH
Holosun wowed the SHOT Show crowd, dropping several new optics but the stars of the show were its night vision and thermal-equipped red dots.
The DRS series itself looks like it's based on Holosun's AEMS line, but what sets the DRS apart is its ability to use night vision or thermal, depending on the model.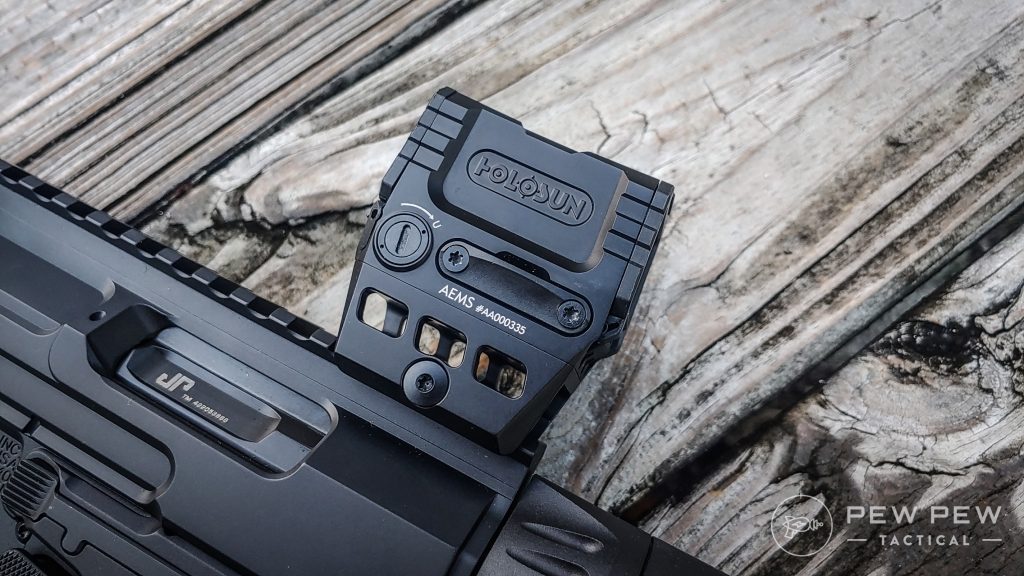 With the front cover opened, the DRS functions like your everyday red dot. But, when the cover is closed, you have either a thermal optic or night vision.
The DRS-NV is Holosun's night vision camera with an infrared illuminator, while the DRS-TH is the thermal model.
View this post on Instagram

A post shared by Pew Pew Tactical (@pewpewtactical)
From our brief interactions, both offer clear images with a decent refresh rate.
Both models aren't available yet, and pricing is a little vague, but we heard you can expect the DRS-NV to be around or maybe even under $1,000, with the DRS-TH costing between $1,600 and $2,300 (and a Pro model coming in on that higher end).
5. KOR Cases VRS System
Rifle organization is all the rage right now, with Magpul even jumping into the game with their DAKA Grid Organizer.
We get it; cutting foam is a chore and buying pre-cut foam means you're locked into your configuration. But what if there's another way?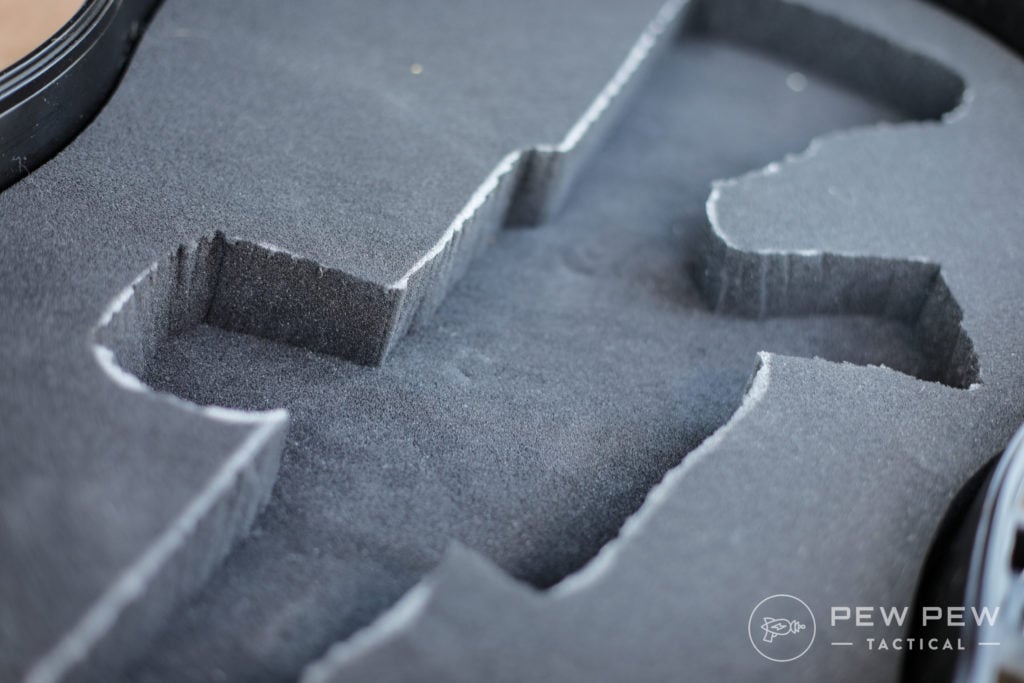 KOR Cases bridges that gap with its Vacuum Rigidizing System.
The VRS system works with cases you probably already have, including the Pelican 1750 Protector/iM3300 Storm Long Case/V800 Vault Double Rifle Case, SKB iSeries 5014, and Boyt H51 Double Long Case.
Simply pop the VRS in the case, then add air with the included mini air pump. From there, you place your guns and gear the way you want them and then use that same air pump to remove the air.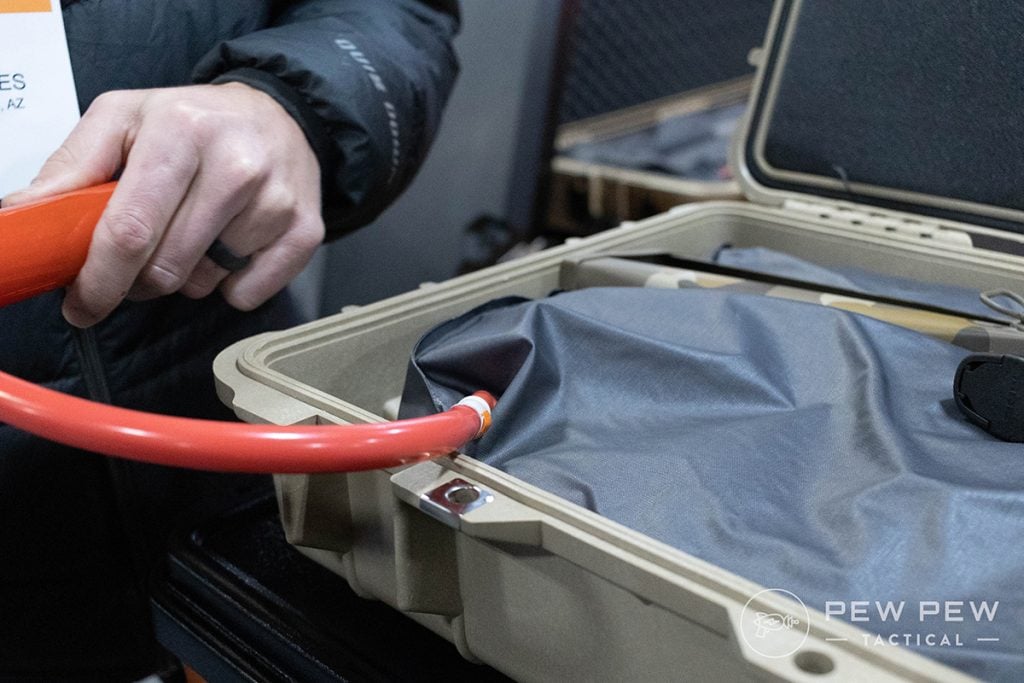 This helps nestle guns and gear into place, and when you close your case, compression keeps things in place.
Even better, the VRS system is super lightweight – think like pool inflatable lightweight. We were really impressed with the ingenuity of this product and think it's a good option for those that want their guns to stay in place but don't want the hassle of foam.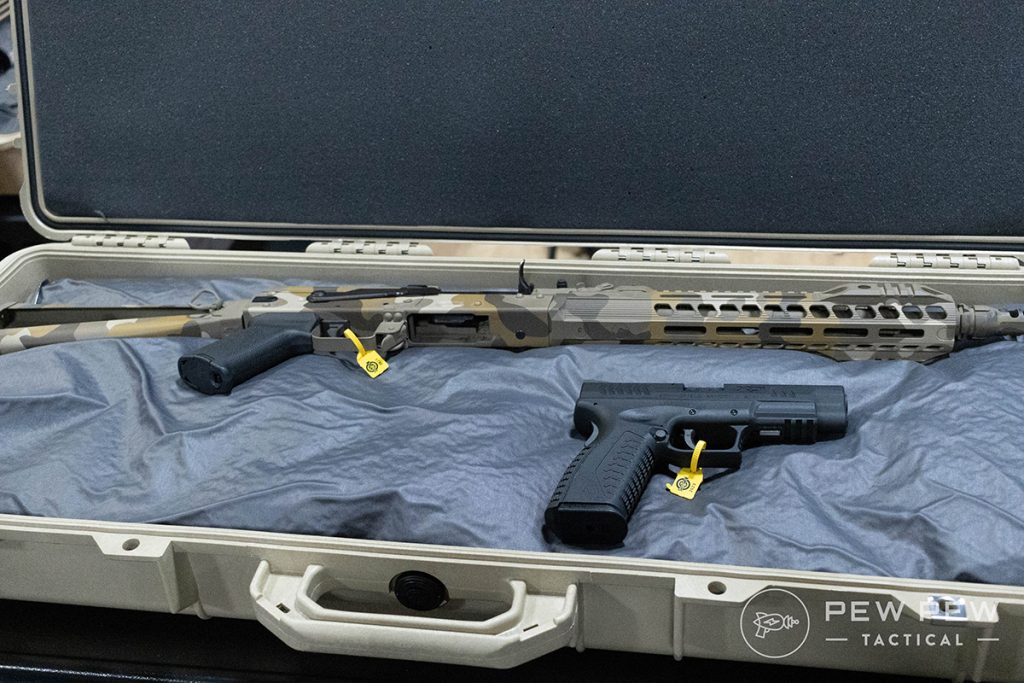 The VRS itself comes in at $300, and KOR does offer a rifle case if you are looking for a case as well. With the VRS included, the 13ER comes in at $1,700.
A patch kit is also available for $20, should you need that.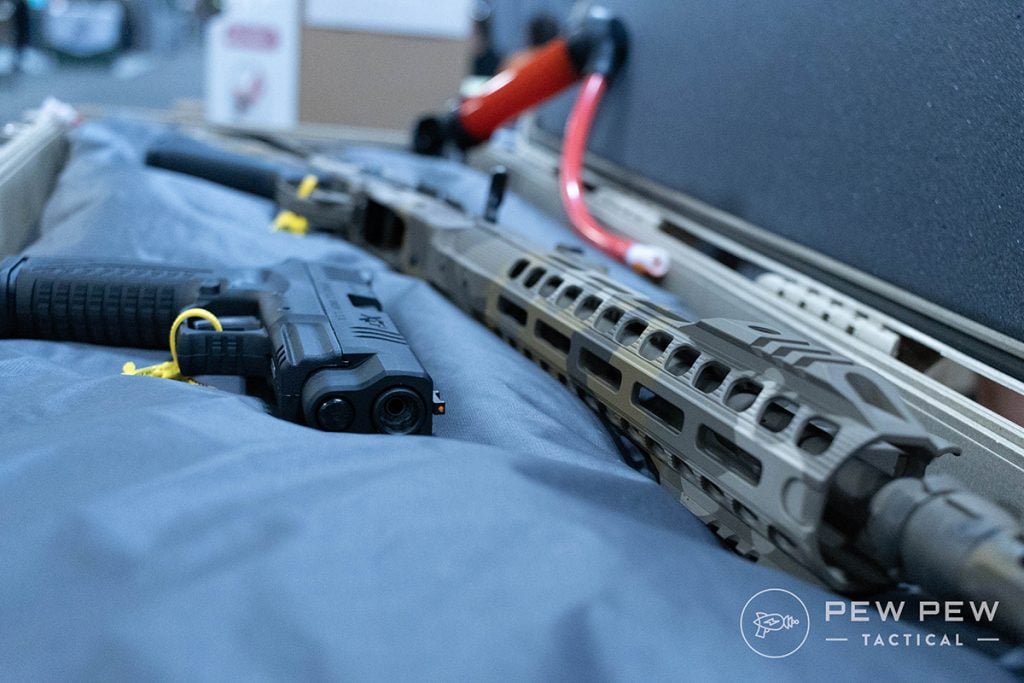 We'll have a short video soon on our social media channels, but in the meantime, check the KOR VRS in action in the video below.
6. Vaultek DS2i Smart Station
Safe storage is a must for any gun owner, but sometimes you don't want a giant safe in the middle of the room. That's where Vaultek's DS2i Smart Station comes in.
This pistol safe is the perfect size for your home defense pistol but has the added benefit of not looking like a pistol safe. In fact, it looks and functions like a real clock displaying the time as well as the safe's internal temperature and humidity.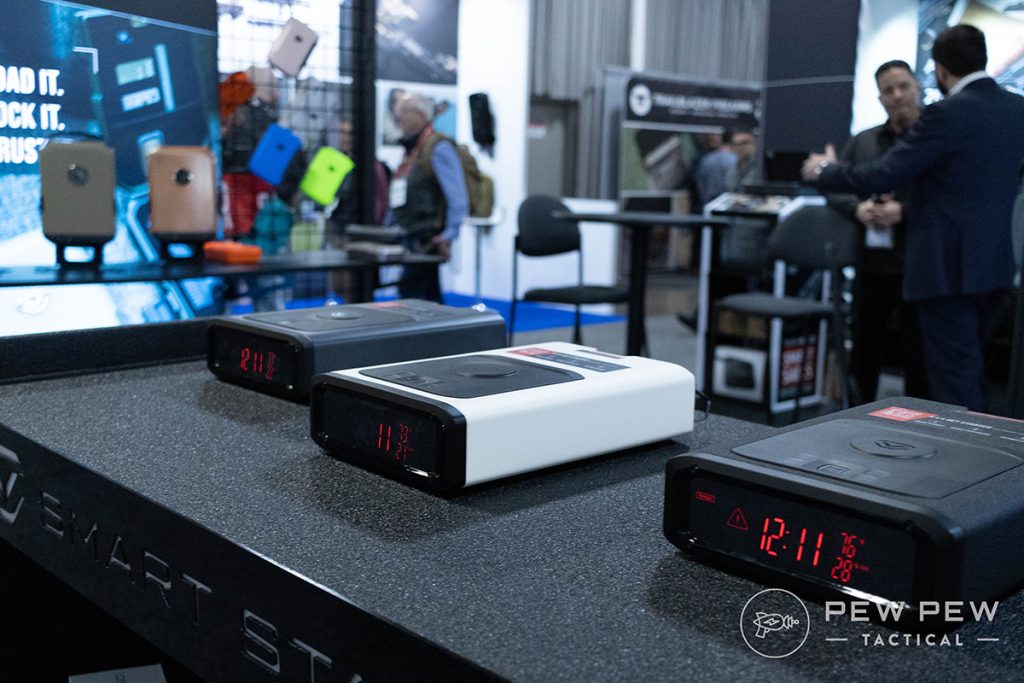 It also boasts a wireless charging pad on top to charge phones overnight, in addition to a USB and USB-C port to charge other devices.  
The techy features continue with integration with Vaultek's app. Using Bluetooth; you can manage your safe from across the room if need be.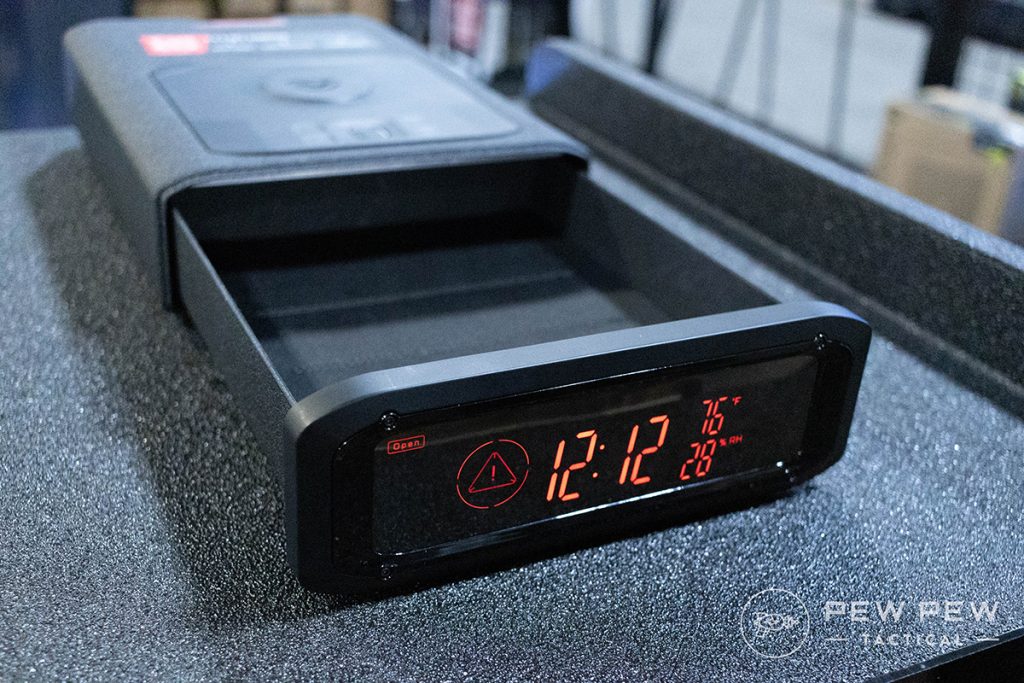 The DS2i Smart Station holds a full-size pistol up to 9 inches in length, as well as jewelry and small documents. It's equipped with an auto-open door for easy accessibility and comes with an HD steel security cable so you can tether it place.
To access the safe, users can use any of the entry methods — Biometric Scanner, Smart Sense Keypad, Backup Keys, or Vaultek Nano Key 2.0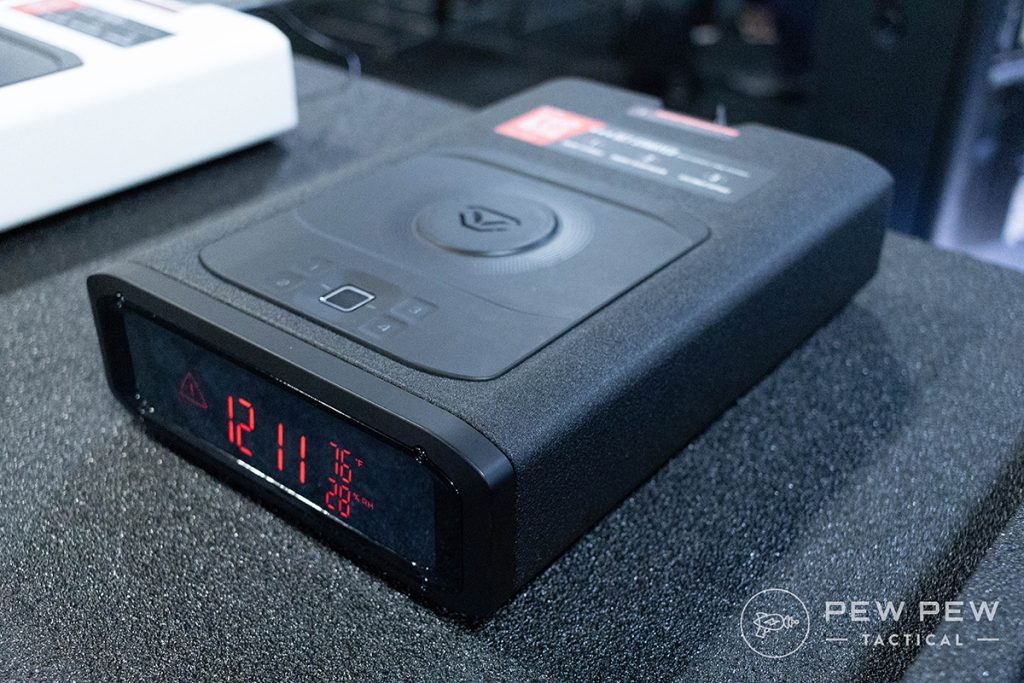 The 9.6-pound safe runs off of an AC power adapter but does have a built-in battery in case the lights go out. MSRP is $479.
479
at Vaultek
Prices accurate at time of writing
Prices accurate at time of writing
Available Coupons
25% off all OAKLEY products – OAKLEY25


Copied!
Visit Merchant
7. Burris Veracity PH 4-20x50mm
On the optics side of the house, Burris brings a really cool option to hunting enthusiasts.
The 4-20x50mm scope offers a nifty heads-up display that shows elevation turret position in yards, meters, or MOA; rifle cant; rifle angle; distance-accurate wind holdover; and battery level.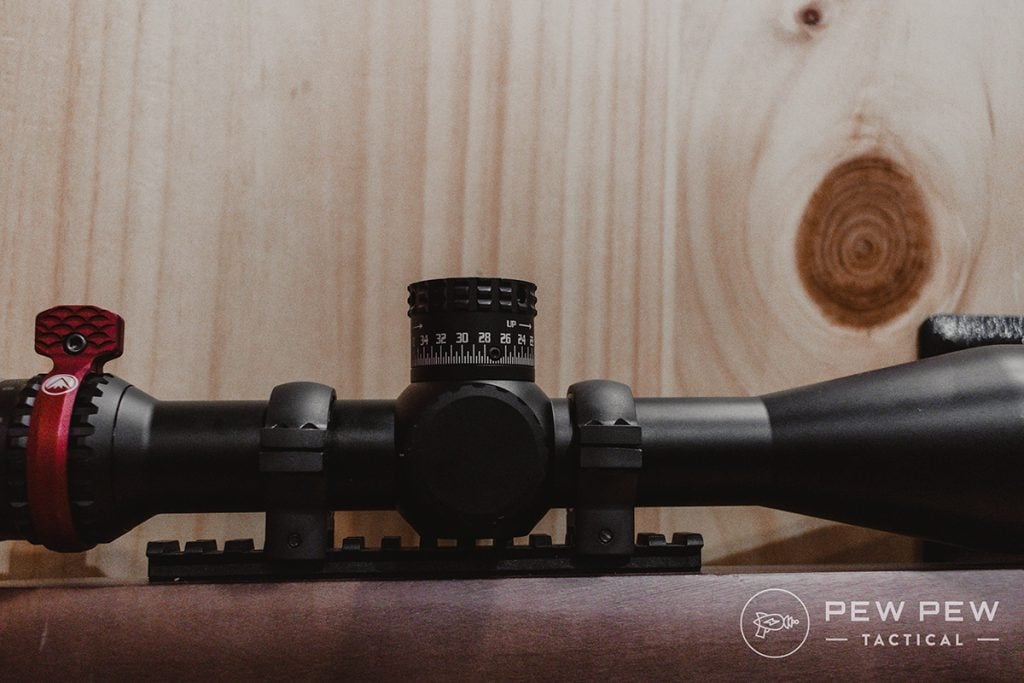 This means vital info is available when you need it. In addition to the heads-up display, the scope also pairs with BurrisConnect – an app that allows you to create and upload ballistic profiles so you can easily dial in your scope.
Another cool feature is the Programmable Elevation Knob or PĒK. It's a clickless knob that gives shooters accuracy down to 1/10th MOA knob resolution.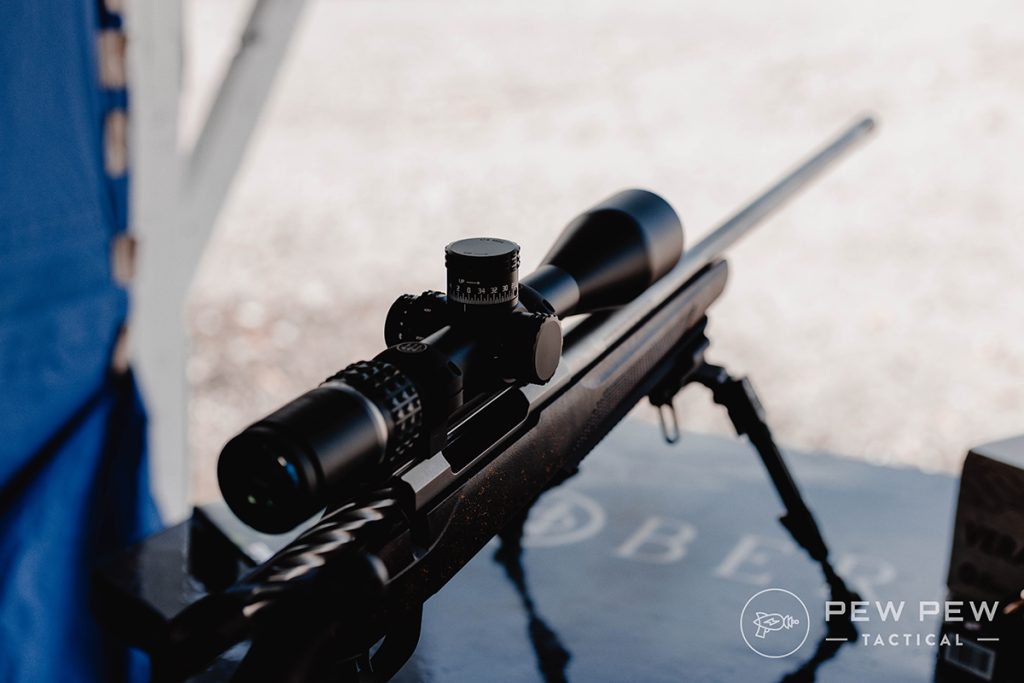 Other notable specs and features include a 30mm main tube, front focal plane, Zero turn Stop adjustment knob, easy-to-reach parallax, nitrogen-filled body tubes, and Hi-Lume multi-coating to eliminate glare.
MSRP is expected to be around $1,400.
You can see more info about this model in the video below.
8. Zeiss LRP S3 636-56
Continuing the scope theme, Zeiss showed off some optics, including the LRP S3 636-56  – perfect for NRL22 competitors.
We like that more manufacturers are catering to niche crowds, especially since NRL22 is gaining some steam.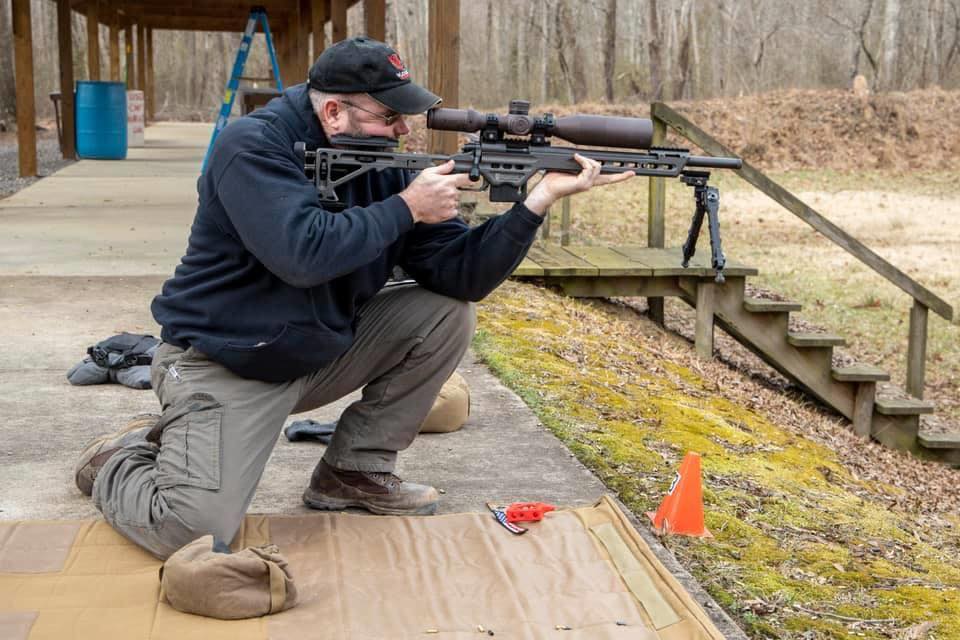 The LRP S3 is a first focal plane rimfire competition scope that is daylight-illuminated and leftie friendly. Yep, its throw lever is engineered to work alongside lefties, not against them.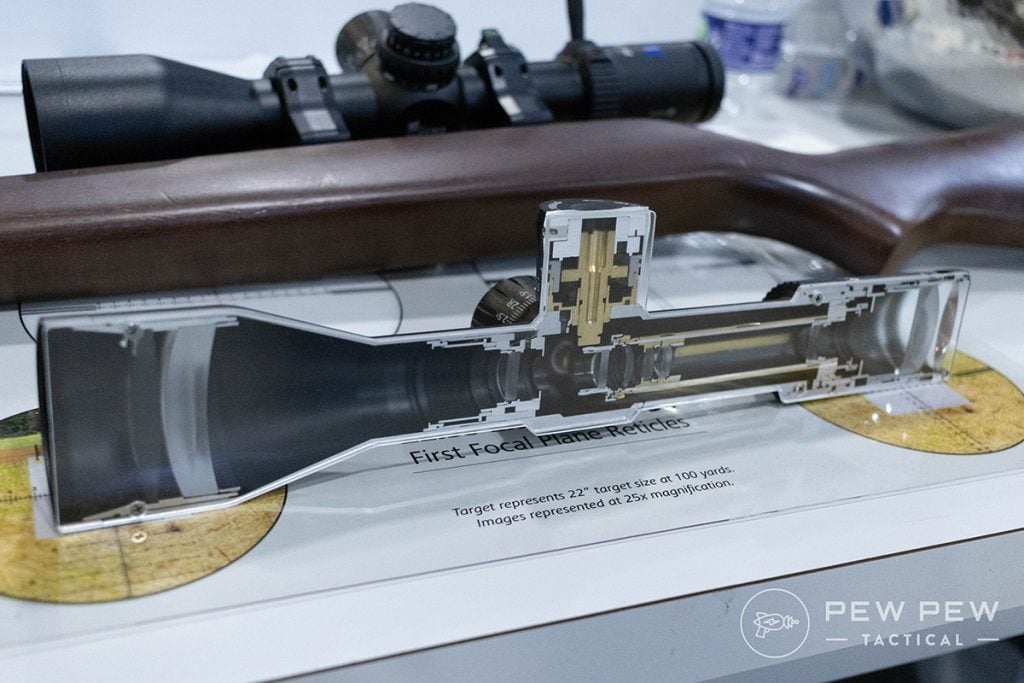 This scope offers total elevation travel with 110 MOA or 32 MRAD and brings a nice Ballistic Stop that allows for an absolute return to zero. Not to mention, the locking windage turret is designed to prevent any accidental bumps.
Using Extra Low Dispersion glass, the multi-coated lenses bring a clear, crisp image to shooters. MSRP sits at around $2,499.
9. Remington & Federal Ammo
In addition to optics and accessories, ammo was on full display at SHOT, and we swung by Remington and Federal to see what was up.
Of course, we can't go too far without discussing Remington's newly released round – the .360 Buckhammer.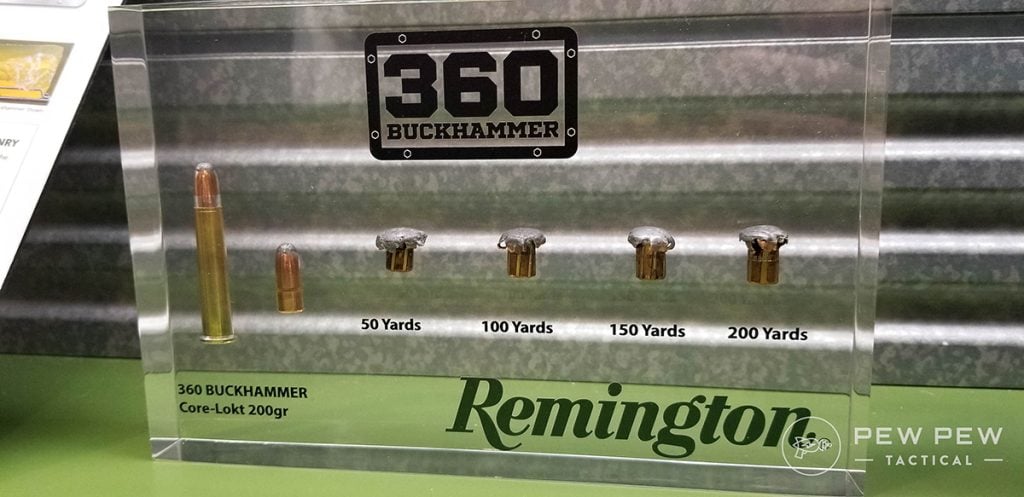 This straight-walled .358 caliber, rimmed cartridge is designed for lever action and single-shot fans in states with restrictive ammo rules.
Right now, it's offered in two flavors – a 180-grain pushing 2,399 FPS and 968 ft-lbs and a 200-grain version pushing 2,217 FPS and 915 ft-lbs. Early testing shows about 27 inches of penetration.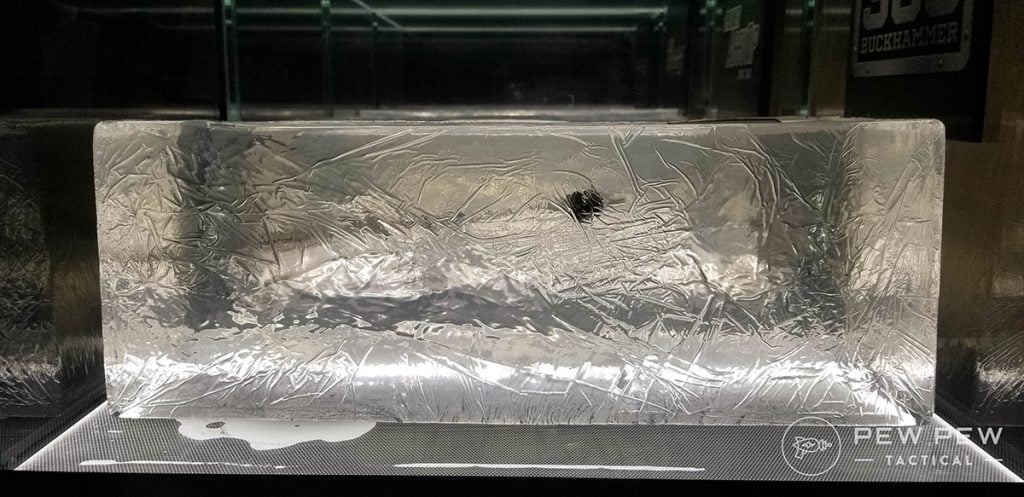 Initially, Henry is getting the ball rolling with four rifles chambered for the Buckhammer.
Those include a steel lever action, high polished steel lever action, Henry X lever action, and single-shot rifle.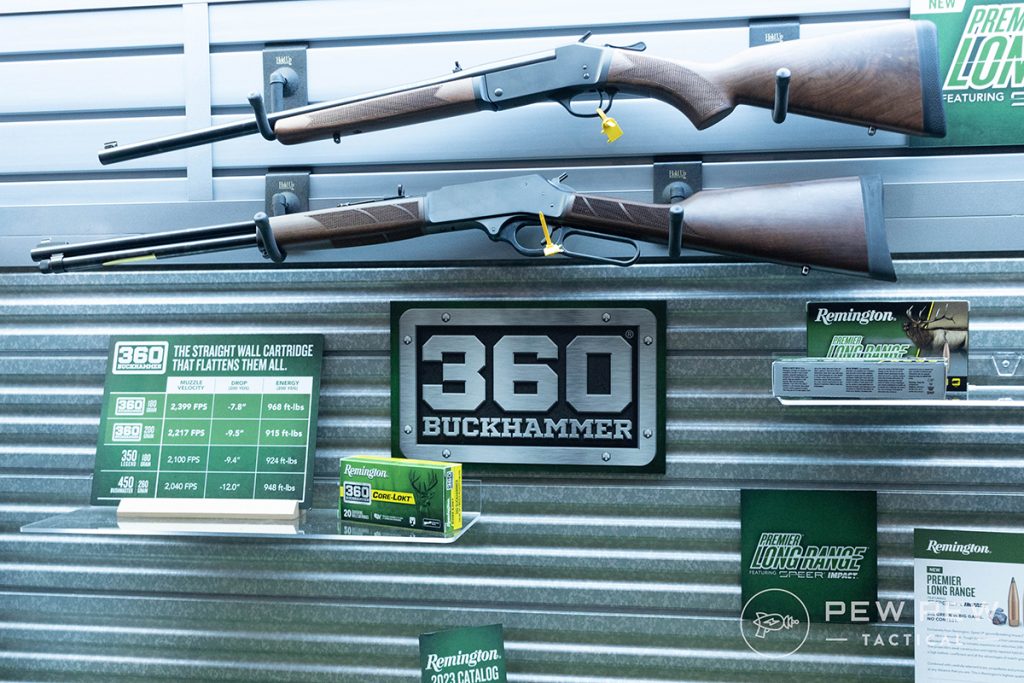 While Remington is the only one producing the round at the moment, Federal will be introducing more ammo and projectile options soon.
And on the topic of Federal, the ammo maker had a few new additions to its lineup worth mentioning.
The first is the Punch 30 Super Carry. That's right; Federal is still in the .30 Super Carry game with no intentions of stopping. The Punch is loaded with a 103-grain jacketed hollow point and is built for self-defense.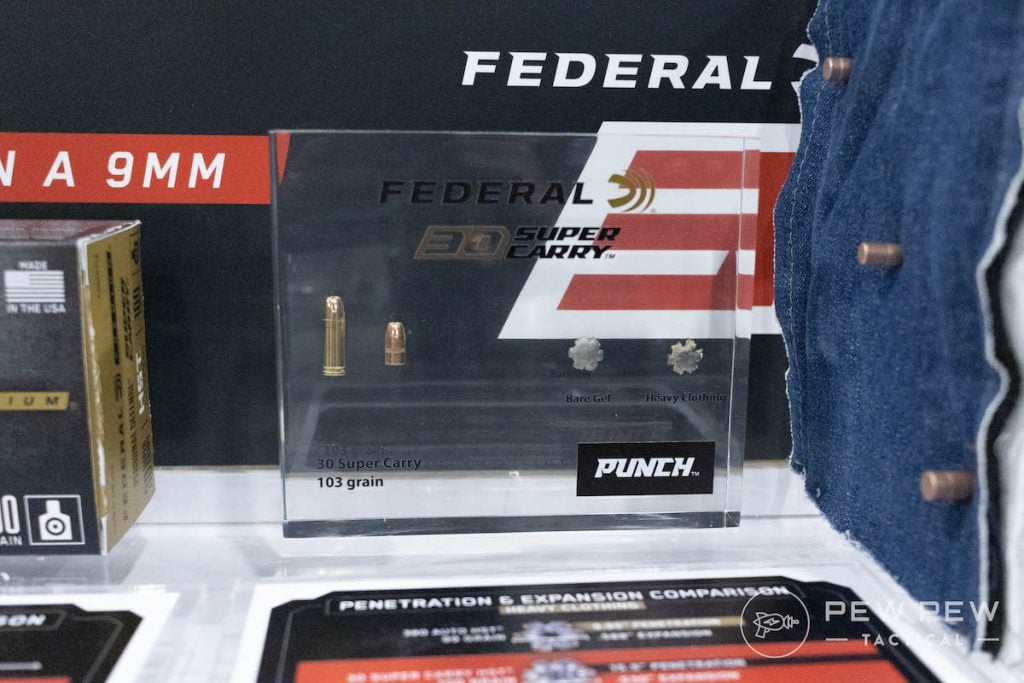 It comes in a box of 20 with an MSRP of $26.
In addition to the Punch, Federal also launched a new line designed for PCCs. The Gold Dot G2 Carbine load aims to bring "ideal velocities to carbine length barrels" with a 135-grain 9mm.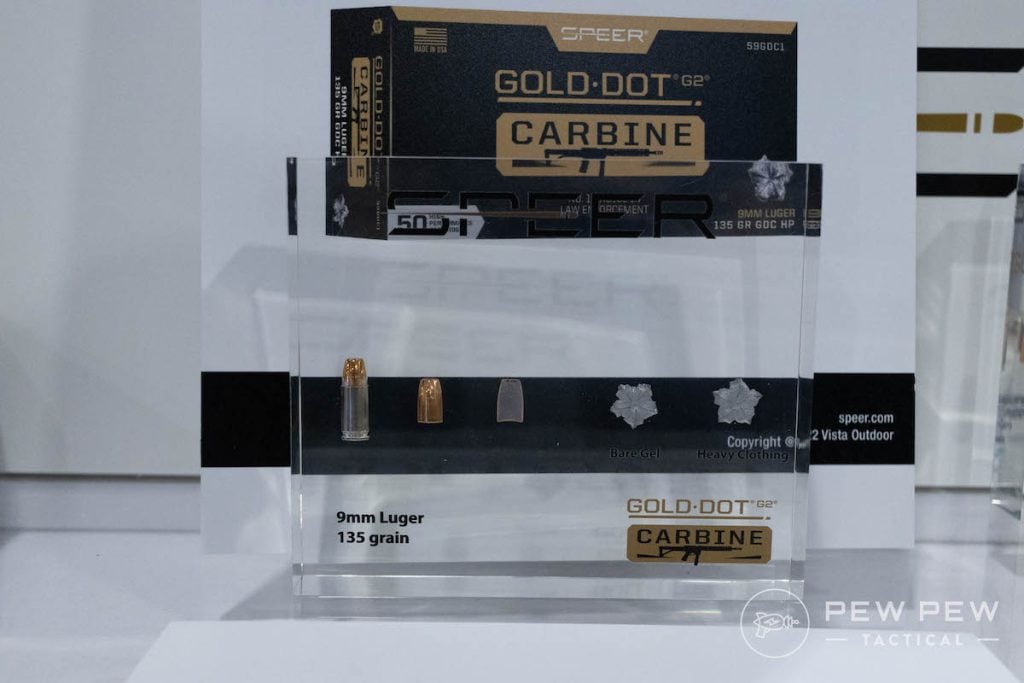 It sports a G2-style, elastomer-filled bullet nose and is effective when it comes to penetration.
A 50-round box will set you back at about $76.
What's your favorite piece of new gear? Let us know in the comments below. Want to see what our favorite guns of SHOT Show were? Check out our list here!