B&T has made some serious headlines at SHOT Show 2023. The biggest headline is the creation of the Import Line from B&T with the impressive import of the Hungarian HD-18 Dragunov rifle by FEG.
Thank you for reading this post, don't forget to follow and signup for notifications!
Better known as the Dragunov Sniper rifle, loads of collectors in the US work to get one in their collections. Typically the rifle is hard to come by and when a collector can find them, the rifle is expensive. Well, B&T is helping with the "hard to come by" part by importing it into the US, with the first 80 already here and many more coming.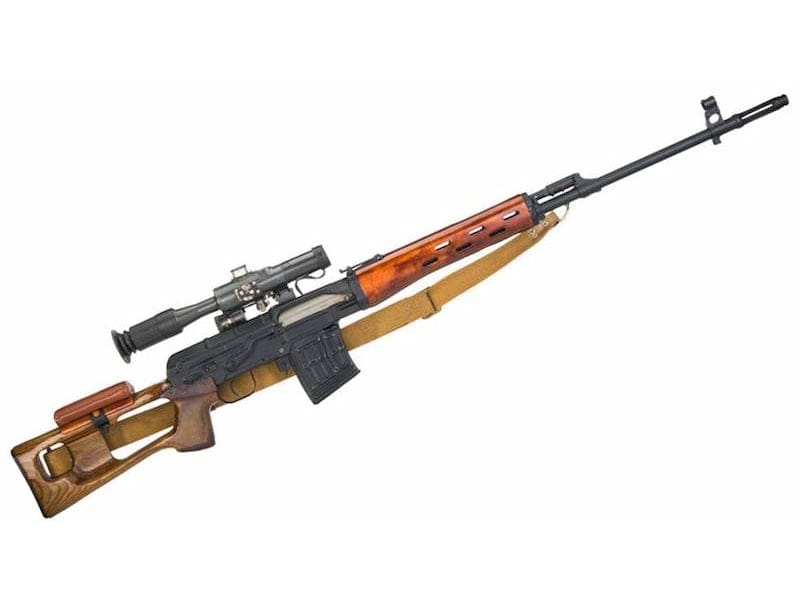 This import is the genuine Hungarian Dragunov by FEG in 7.62×54, in a complete package. The rifle package includes the rifle, a scope with mount, two magazines, and a muzzle device that will have to be installed by a gunsmith thanks to American import rules.
The Dragunov has the distinctive wood furniture and looks that people are familiar with, and this news should have collectors clamoring for the first batch of rifles. Reports of the imports say that while the initial 80 Dragunov rifles are stateside, more can be expected in the next six to eight months. When pressed for an answer on exactly how many, they said definitively there would be triple digits coming or as many as they can get.
Other sources show the rifle to be just over 48 inches long and around 9.5 pounds in weight. There were reports that there would be two packages available, a base and a collector's package, but folks at B&T only talked about the collector's package.
The import came about from discussions between B&T and FEG, but no specific details were released. The price tag for the B&T-imported Dragunov FEG was said to be about $6,000. So the rifle package is a bit more on the expensive side, but at least there will be more rifles in the market.
It will be interesting to see what other imports the company brings to the US thanks to the start of the B&T Imports line of rifles. B&T can be seen at SHOT Show booth 13210.