Trailblazer Firearms, a firearms manufacturing company that is best known for the LifeCard folding .22lr pistol, has upgraded its product line to include an ultracompact Folding Rifle, the Pivot. The Pivot Ultracompact Folding Rifle is said to be the finest firearm in the compact, foldable rifle category capable of reaching 150 yards and beyond.
Thank you for reading this post, don't forget to follow and signup for notifications!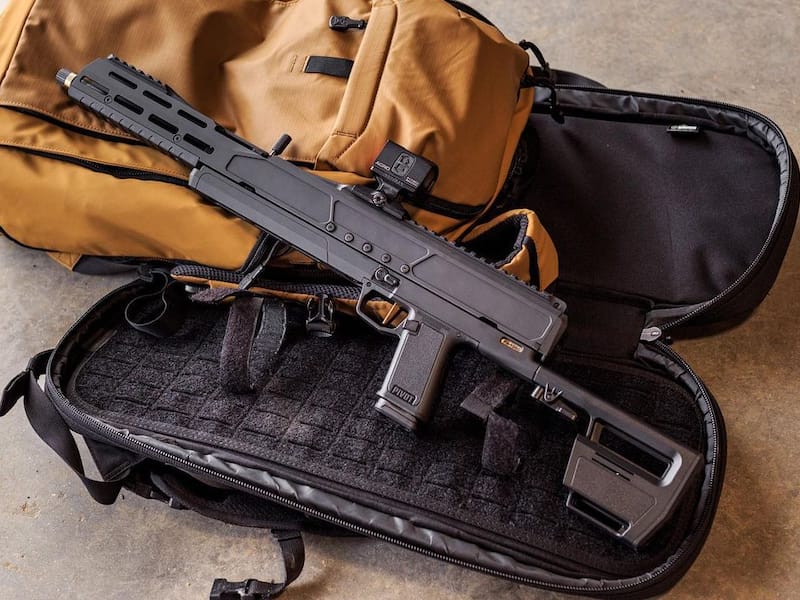 The Pivot folding rifle is chambered in 9mm and folds down, using patented technologies, to just under 21" long, allowing the rifle to be stowed easily in a bag or storage compartment. The Pivot rifle features a full-length 16" threaded barrel plus an extended stock for a fully extended length of just under 30". With the updated ATF rulings regarding pistol braces, the Pivot offers a discrete and compact rifle that sits outside of those rules.
The patented folding technology employed by Trailblazer Firearms allows the upper receiver to be rotated and locked into the smaller package. While in the folded position, the Pivot will not fire, adding safety to the package. The Pivot is machined from an aluminum upper and lower receiver set and a Picatinny rail for optics. The upper also features an M-LOK slot system for mounting whatever accessories the shooter needs or wants.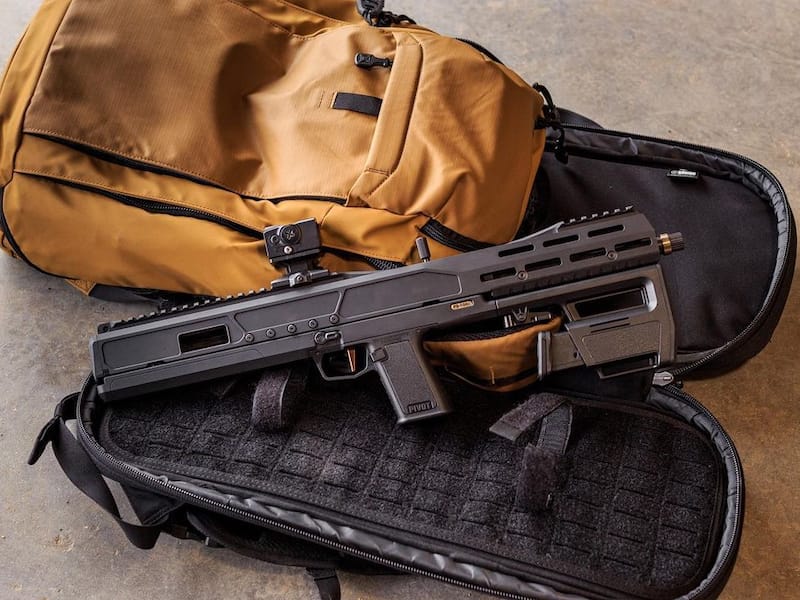 To round out the features of the Trailblazer Firearms Pivot 9mm rifle, it has a three-position adjustable stock, extra magazine storage in the stock, and utilizes Glock 15-round magazines. With the aluminum, polymer, and steel construction, the Pivot weighs in at five pounds unloaded so it would be an easy stowage weapon, without the legal concerns of an SBR or pistol brace.
The Trailblazer Firearms Pivot 9mm Ultracompact Folding Rifle is in production now and sports an MSPR of $1,795. The Pivot can be seen in person at SHOT Show 2023 in Trailblazer's booth 41838 or at the Aimpoint booth 13007.