Trending: Best Ammo In Stock, Best AR-15, & Best 9mm Pistols
Behind Enemy Lines is an often-forgotten film from 2001 starring Owen Wilson and Gene Hackman.
Thank you for reading this post, don't forget to follow and signup for notifications!
Wilson plays a F/A-18F fighter pilot, Lieutenant Chris "Longhorn" Burnett, who is participating in peacekeeping efforts during the Bosnian War.
During a routine mission, Bosnian Serb paramilitary shoot down Burnett and his copilot, Lieutenant Jeremy Stackhouse.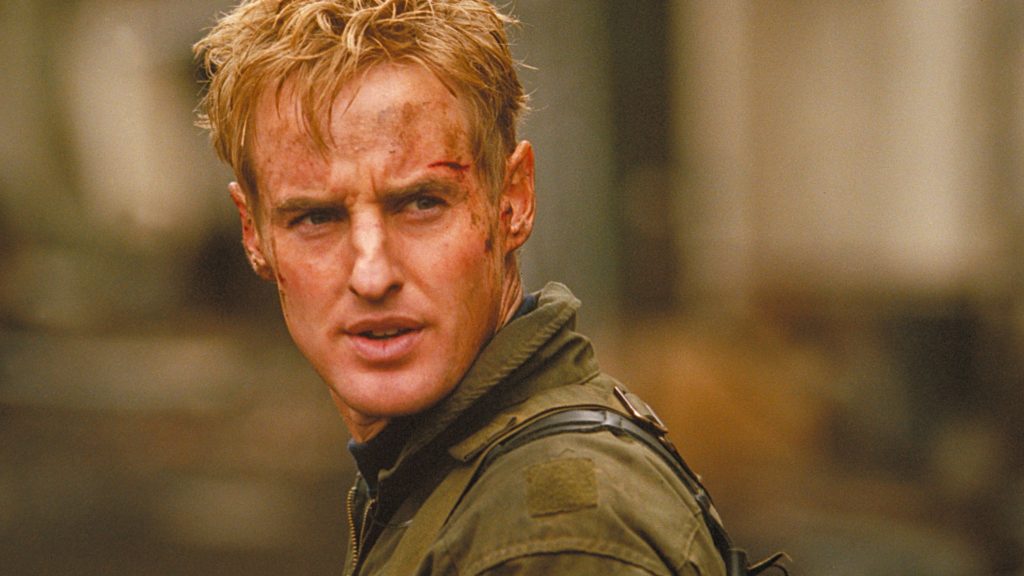 From there, a small army of Serbian war criminals hunts him down as he attempts to make it to various extraction points for rescue.
The film is loosely based on the Scott O'Grady story.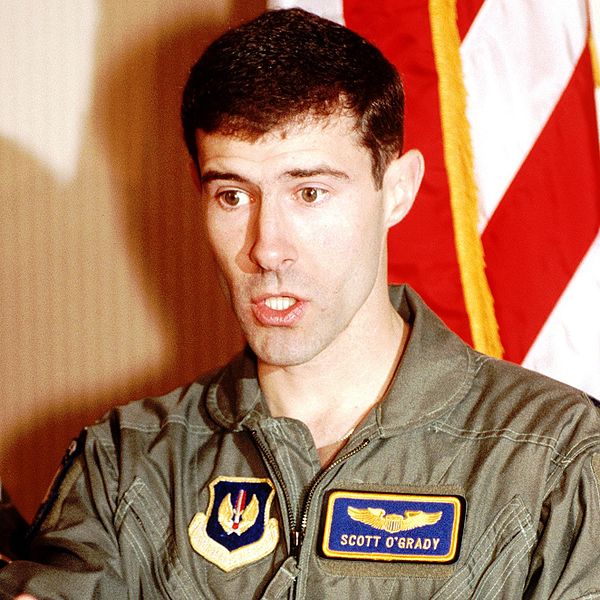 The plot focuses on Burnett being chased by several no-name goons, but one goon, in particular, stands out…Sasha Ivanic.
He wears a blue tracksuit top, and his face looks like it's carved from granite. The man is the head goon and Burnett's primary hunter.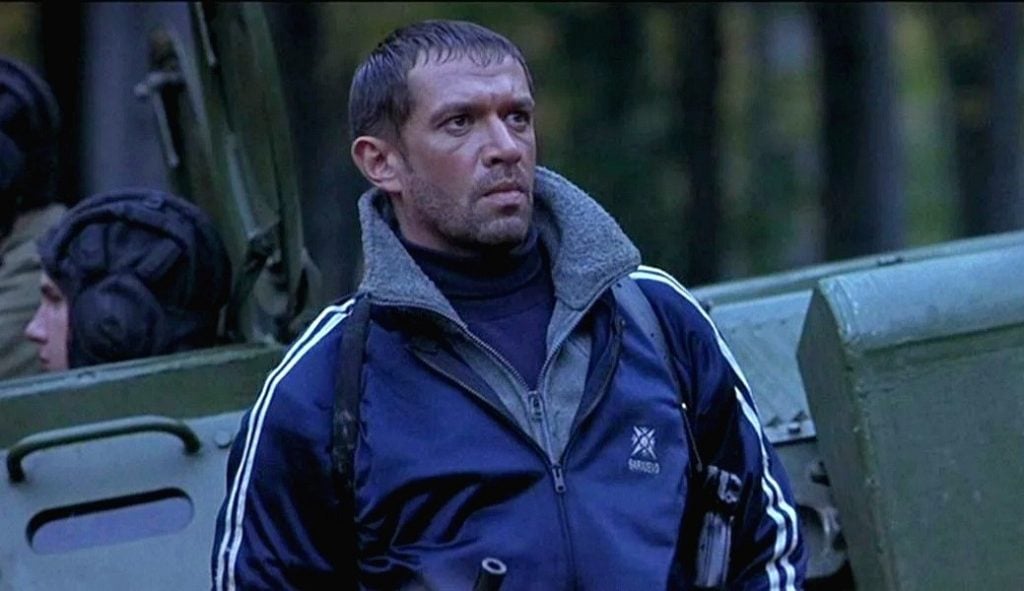 This guy has always been one of my favorite characters.
He's a villainous strongman, a living Terminator, essentially. He doesn't seem to ever pause and continues his hunt of Wilson's character throughout dangerous terrain. 
The Tools of the Hunter 
He is a hunter, and as a hunter, he carries two weapons. His primary weapon is a rifle, specifically the Sig Sauer SSG 3000. This is a bolt-action rifle that chambers the 7.62 NATO cartridge. 

Sig Sauer began producing the weapon in 1992 and continues to produce it for the European market. It's advertised as a sniper rifle and a tool for a trained marksman. It fits the character of Sasha well. 
It's much more accurate than the Soviet small arms that his fellow soldiers use. The SSG stands for Sharpshoot Rifle, and Sasha uses it as such. It's outfitted as a sniper rifle, including a variable scope and a Harris bipod, both of which Sasha makes good use of. 
One of the most interesting things about the SSG 3000 was the ability to change barrels very easily.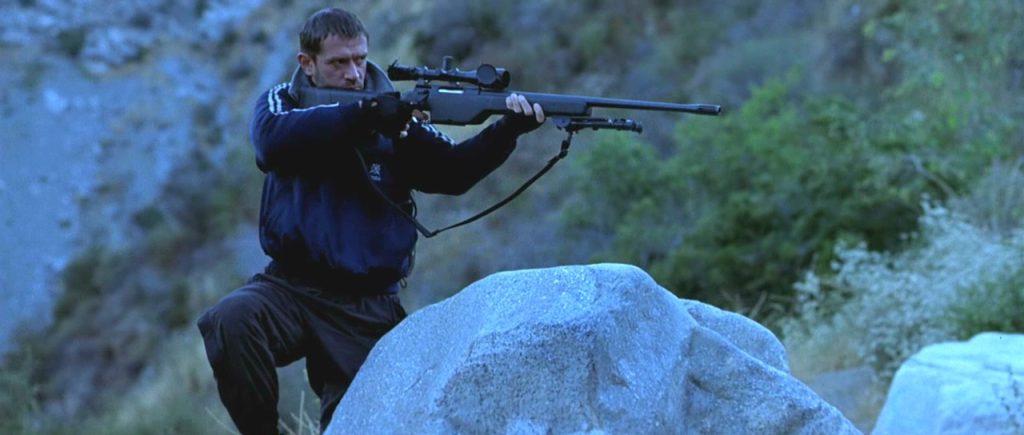 This allowed shooters to easily convert the weapon to various calibers, including the fan-favorite 6.5 Creedmoor.
At the end of the factory barrel sits a birdcage-style flash suppressor that is likely handy when shooting in low light. 
The SSG 3000 rifles series has an excellent reputation in the law enforcement and military community. One of the big downsides is the weight of nearly 12 pounds. Admittedly, it eats up the recoil of a 7.62 round.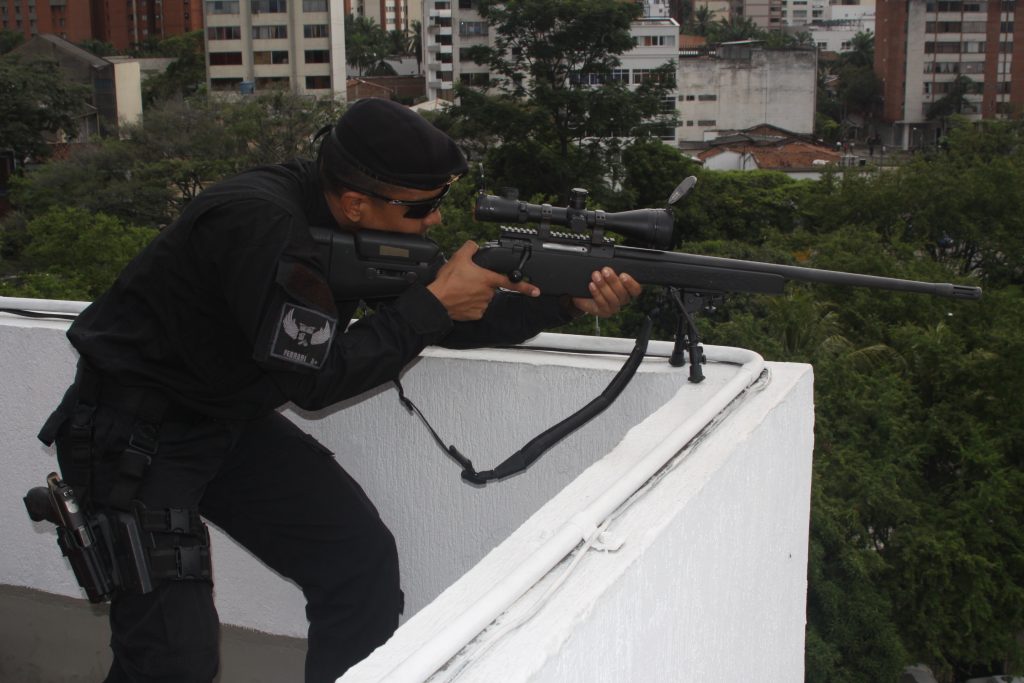 On the flip side, Sasha also carried a sidearm. In this case, he sticks to the well-proven and very common CZ 75.
The CZ 75 comes from the Czech Republic and is one of the original Wonder 9s. It features a DA/SA action, a 16-round capacity, and an all-metal frame. 
It's completely believable that it shows up in Bosnia. It's also believable that Sasha would pick a CZ 75 over something like a Makarov.
The CZ 75 is a much more modern pistol with a much higher capacity, a much more accurate design, and a much better trigger.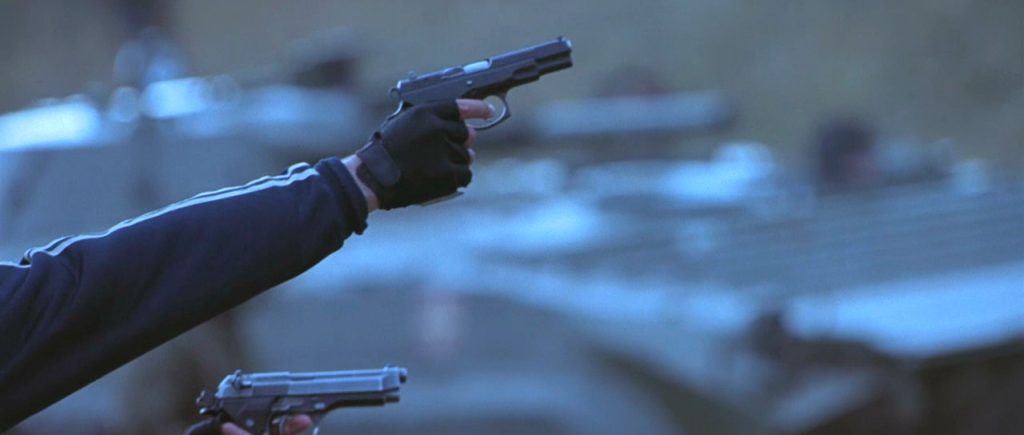 Sasha is a well-trained sniper and is clearly very selective in his firearm choices. It's not Romanian PSLs and Makarovs for him. He has refined taste, and it's not a surprise that he's the one to hunt down an American pilot. 
569
at GrabAGun
Prices accurate at time of writing
Prices accurate at time of writing
Available Coupons
25% off all OAKLEY products – OAKLEY25


Copied!
Visit Merchant
In Action 
Sasha primarily uses his rifle and uses it wisely. He often rests the rifle to provide better stabilization and makes use of his bipod when at all possible. When you're wielding a 12-pound rifle, it's wise to use something to stabilize the gun.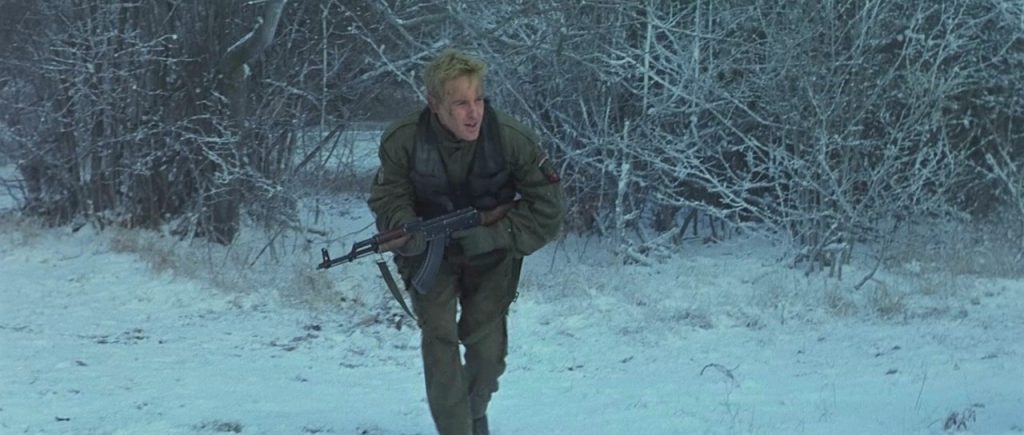 He always uses his optic as well. There is no hip-firing or anything unbelievable when he takes shots.
There are a few cool scenes from the front of his rifle where we see the optic magnify his eye as he looks through it. 
He uses the gun only a few times. He executes an American pilot with the gun, then opens fire at Wilson's character. Later, he uses it to detonate a landmine.
I'm not sure if that would work, but anti-material rifles and even full-powered rifles are often used to shoot an explosive to pieces or detonate it at long distances. 
The last time we see the CZ 75B is when he tries to kill Burnett at the end, but Burnett strips the gun from him right before he kills him and ends the legend of Sasha Ivanic. 
Kind of. 
Sasha and his SSG 3000 might be buried in Bosnia, but his legacy lives on. 
What do you think of Behind Enemy Lines? Let us know in the comments below. For more Guns of Pop Culture, check out our Fun Category.