Trending: Best Ammo In Stock, Best AR-15, & Best 9mm Pistols
For decades SHOT Show was the big gun show all dudes and dudettes clamored to get into. SHOT Show has also famously been exclusive about who can come.
Thank you for reading this post, don't forget to follow and signup for notifications!
With that said, there is a reason for the exclusiveness. It's not a gun show where you can buy a rifle and head home.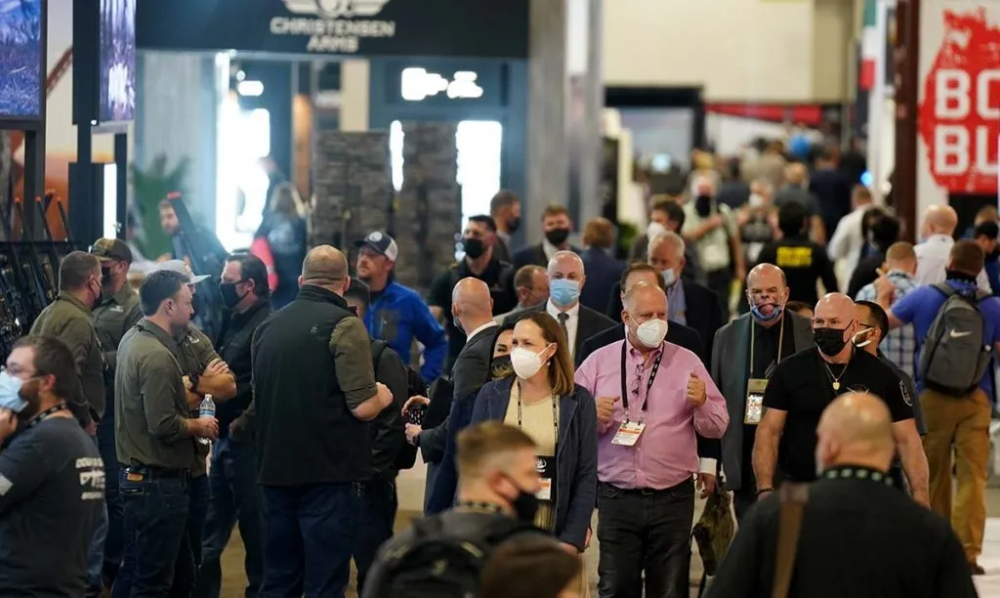 SHOT Show is an industry event where gun manufacturers, distributors, and companies of all sizes meet to help advertise their products and hopefully seal some deals.
Media gets invited to cover the show and new products and give free press to both the gun companies and the National Shooting Sports Foundation (NSSF).
Not in the industry? Well, the good news is that SHOT isn't the only operation in town these days.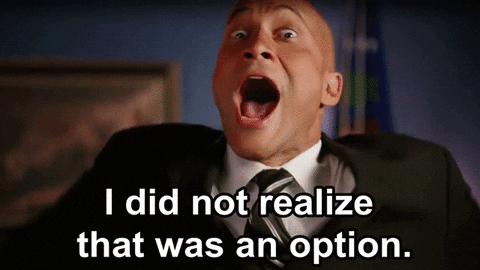 More shows are being opened to the public where manufacturers can connect with customers directly and give them a hands-on experience with their firearms.
The firearm trade show world is changing, and it's changing for the better!
Table of Contents
Loading…
NRA Annual Meeting (NRAAM)
Outside of SHOT, the other big show is the NRA Annual Meeting. It is open to NRA members and offers the average person an opportunity similar to SHOT.
The NRA Annual Meeting is massive, and you get a free ticket by being an NRA member.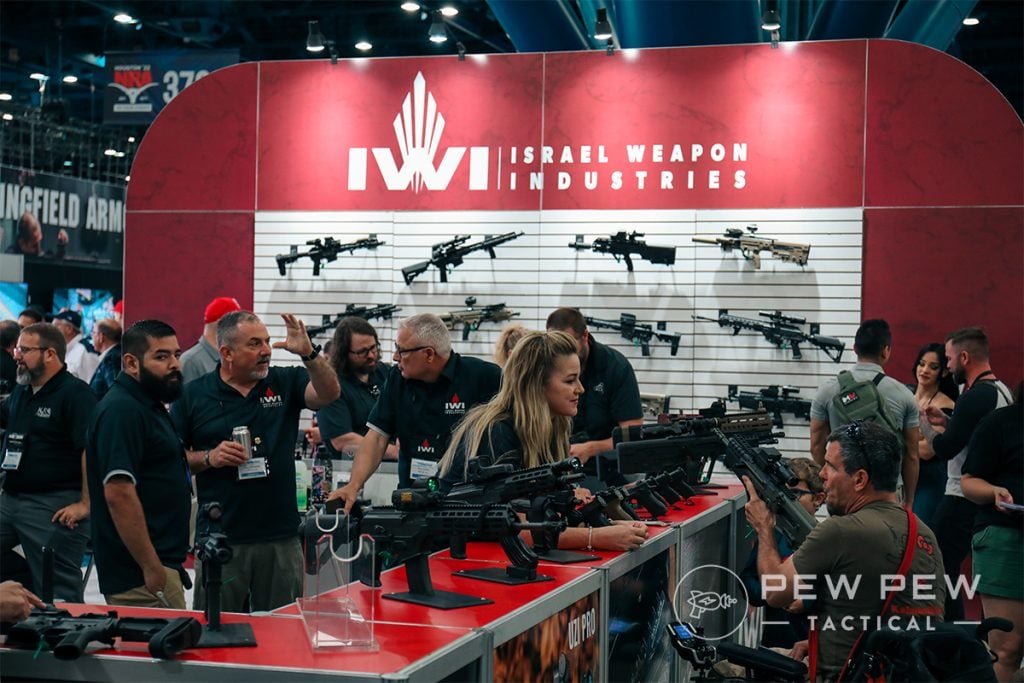 The location shifts, but it's often held in gun-friendly states in the Southeast and Midwest. Past shows have been hosted in Georgia, St. Louis, and Nashville. In 2023 the show will be in Indianapolis.
I couldn't list the number of vendors without this taking tons of pages up. It's huge — not much smaller than SHOT.
You can see guns, gear, knives, and even a variety of educational and entertaining events. This includes prominent speakers you may recognize, like Larry Correira, John Lott Jr., and Gabby Franco.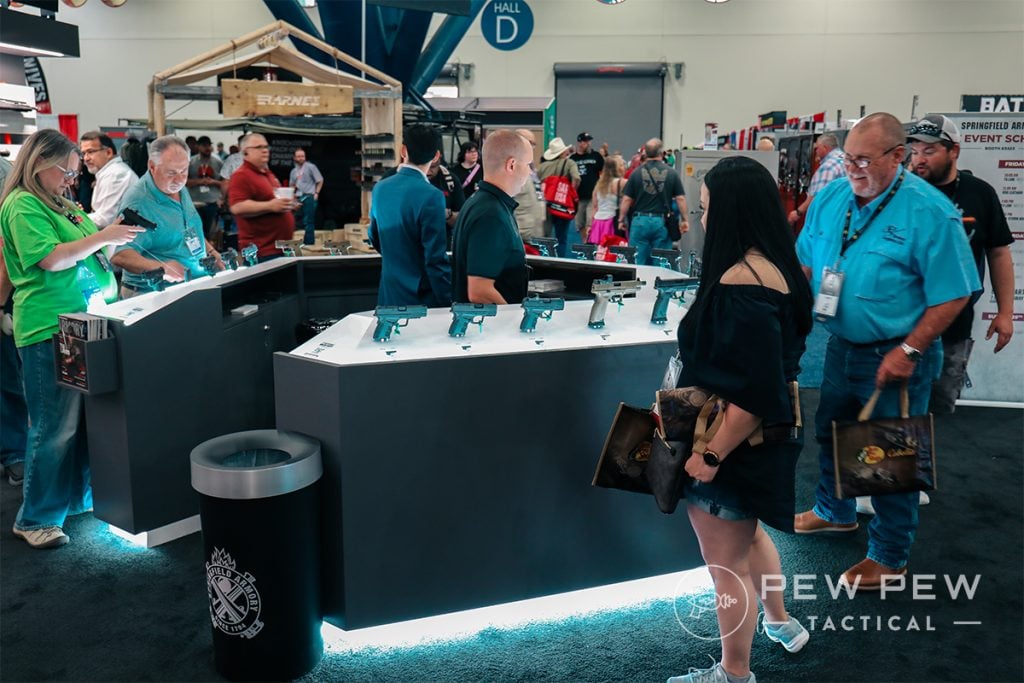 There are updates for NRA Trainers, political updates, and numerous seminars. Last year over 60,000 people attended and walked the aisles and aisles of displays.
NRAAM attracts some of the big boys, like Sig Sauer, Glock, and Mossberg, to their shows, which gives you the SHOT Show experience without having to deal with Las Vegas.
TriggrCon
One event that sprung up out of nowhere was Triggrcon.
Triggrcon used to be called the Northwest Shooting Sports Expo, but it evolved and grew from a little event into a four-day madhouse and rebranded itself as Triggrcon.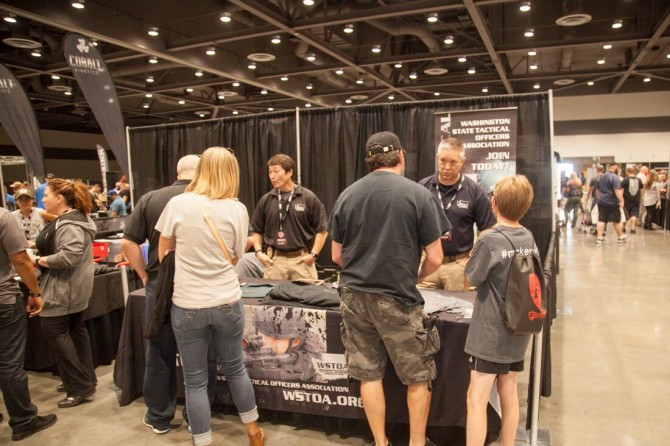 Triggrcon is famously a show for the west coast, but in 2022 they came a good bit east to open it up for the rest of the country.
This is another option if you want another SHOT Show for everyone. The event opens its doors to anyone who buys a ticket to attend. There is no minimum age either, so the kiddos can come too.
Ticket prices aren't bad, and something like the enthusiast package allows you to attend the whole show for $25.
Triggrcon plays host to dozens and dozens of vendors and offers you tons of booths to interact and check out the wares of gun manufacturers and importers, as well as optics, lights, and other assorted gear.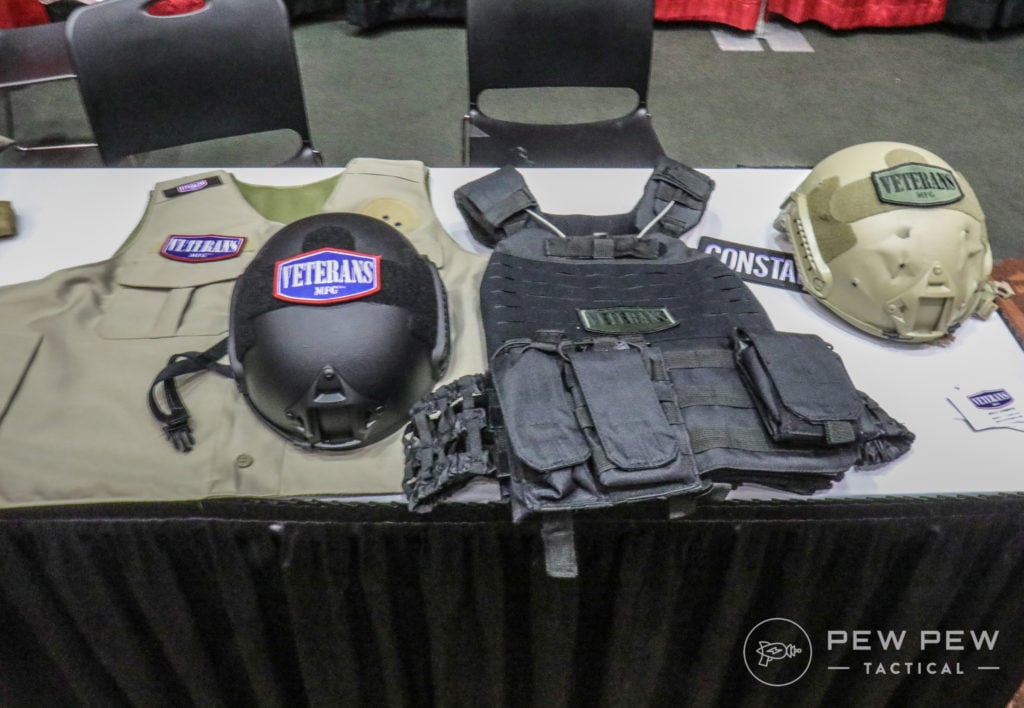 The downside is that Triggrcon doesn't always attract larger manufacturers like Glock or Sig. However, it's an event that gives you both access to booths to see the goodies and a range day to shoot them.
Of course, not every vendor is represented at range day, but you can try out triggers, suppressors, optics, and more with someone else fronting the ammo!
The Gathering
The Gathering is an event put together by Palmetto State Armory, but it hosts a variety of other companies.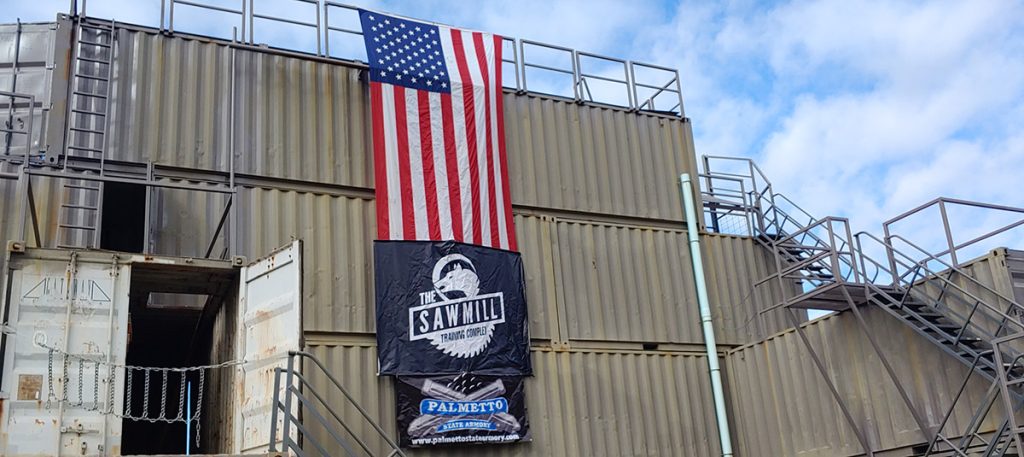 I've been two years now and have seen Sig, Springfield Armory, Rock Island Armory, Beretta, Benelli, Savage, and more. The show is small compared to the big three (SHOT, NRAAM, Triggrcon), but it can take an entire day to get through every booth.
It's primarily a range day, so bring your eyes and ears. Your tickets get you access to the range to test out the latest from new companies and other people's ammo to shoot and enjoy.
The gathering also hosts PSA's newest products, including guns that haven't even been released. I got hands-on with a prototype JAKL years before it was released.
The show takes a day to get through, but the lines were never long or obnoxious. Even the suppressed M240 brought out by Rugged Suppressors didn't have too big of a line.
My wife even had a blast, and she's not a huge gun nerd like me. Shooting machine guns and suppressors for the first time was a real treat for her.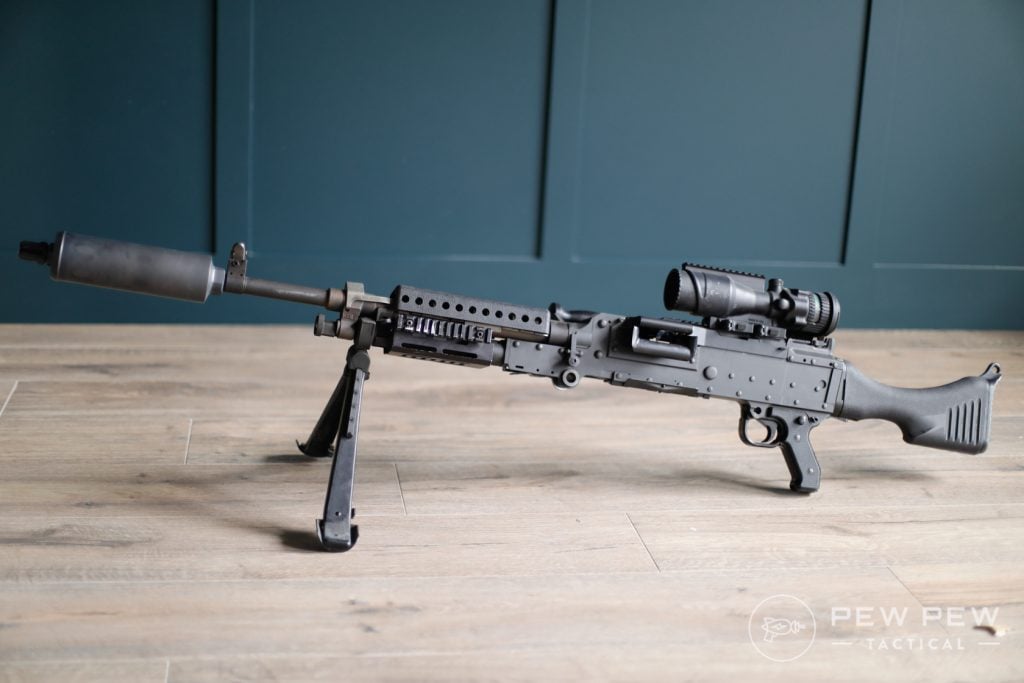 Plus, the food trucks were pretty on point. The smaller crowds give you multiple attempts to try different goodies and a staff that isn't cranky or stressed. It's very accommodating to new shooters.
The Gathering is held in South Carolina every year and seems to be growing steadily.
Sig Freedom Days
2022 saw the birth of Sig Freedom Days. As the name implies, this is a Sig-led event that allows the general public to check out the latest from them.
Sig is huge and traditionally holds its own Range Day during SHOT week, but separate from the SHOT Show range day. All Sig did was take that same idea and event and separate it from SHOT Show entirely.

In 2022 they hosted the event twice, once in Phoenix and once in their New Hampshire facility.
Unlike the SHOT Range day, you didn't have to be media to attend. Instead, you paid $50 for a ticket and got to light it up with Sig's optics, suppressors, and guns. Last year even included the new NGSW weapons.
Outside of the range day, there are demonstrations by pro shooters, educational events, and displays showing you stuff you won't see in your gun store. It's a relatively large event, with about 6,000 people attending the event in Phoenix.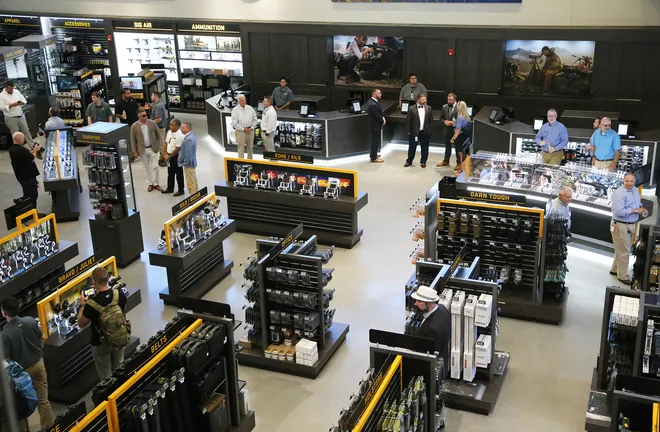 It's not small, but you can see and experience it in a day. It's open to anyone 12 and older and has a friendly, relaxed environment.
Sig plans to continue doing Freedom Days across the country, so it might come to your state sooner than later. I think this traveling show method is ingenious and opens it up to so many more people.
CANCON
CANCON is an event put on by Recoil magazine, as well as numerous suppressor companies.
As the name implies, it's all about suppressed shooting.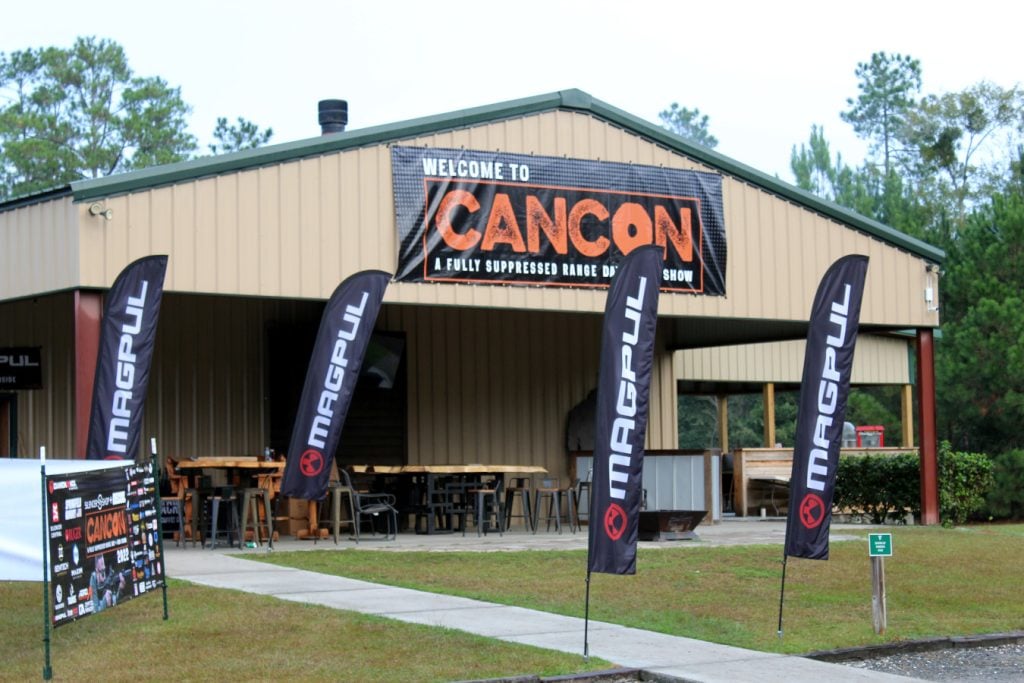 Every gun on the range is suppressed, and you get to see a huge mix of companies. We have our usual suspects in the silencer world, like SilencerCo and Gemtech, firearms companies like Daniel Defense and Springfield Armory, as well as smaller companies.
CANCON was held just outside of Savannah, Georgia, and tickets were quite cheap.
The event was well-planned and organized. Since everything was suppressed, you could walk around without hearing protection.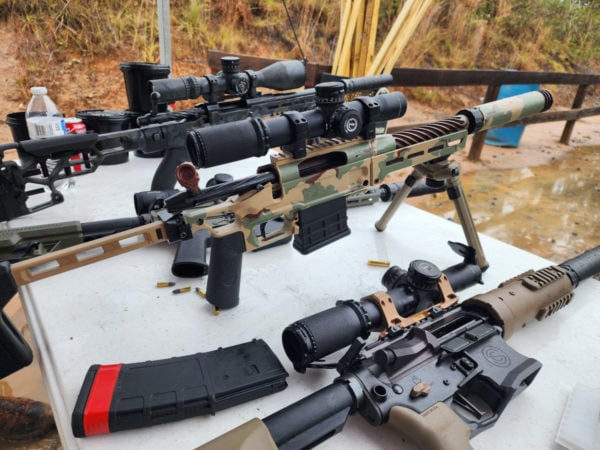 I covered the show in a day and had a great time. Being able to not only shoot new guns but see how they handle suppressed was a pleasant change.
There aren't many chances you get to see how a suppressor functions and handles before purchasing it.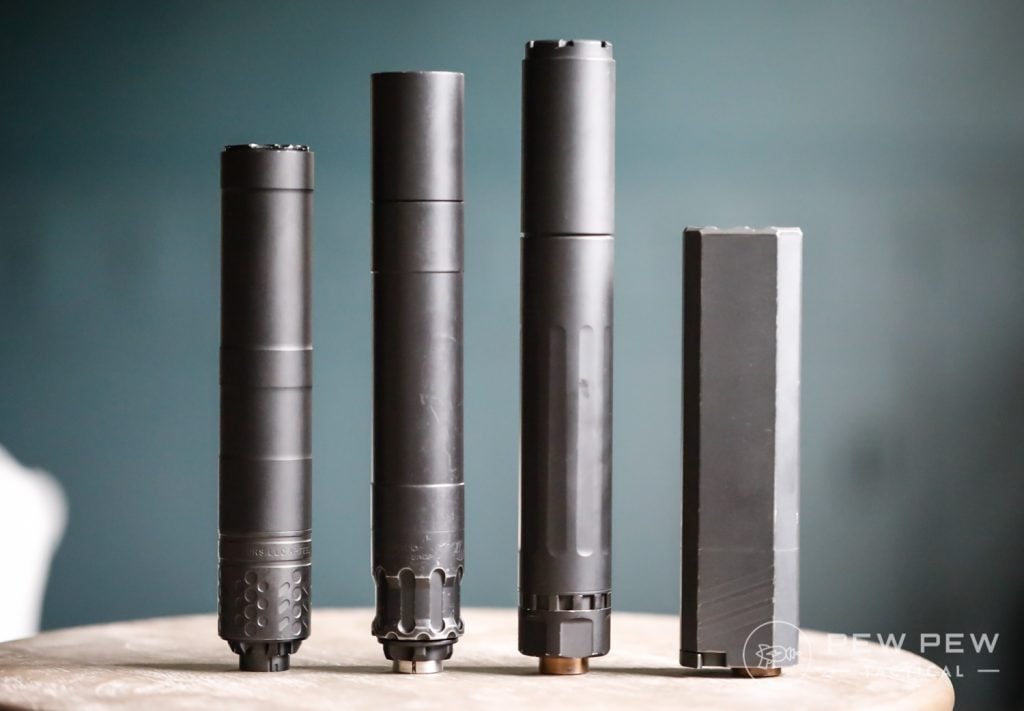 CANCON was a lot of fun, and I can't wait for next year. If you want a suppressor, I highly suggest checking it out. (It helps that Savannah is an awesome city)
Final Thoughts
I've heard some anger in the past at SHOT's exclusivity, but the good news is more and more events seem to be popping up, both big and small.
These new events open up ranges and companies to their consumers so they can focus on providing a good experience for the end user, and not just gun shop owners or major distributors.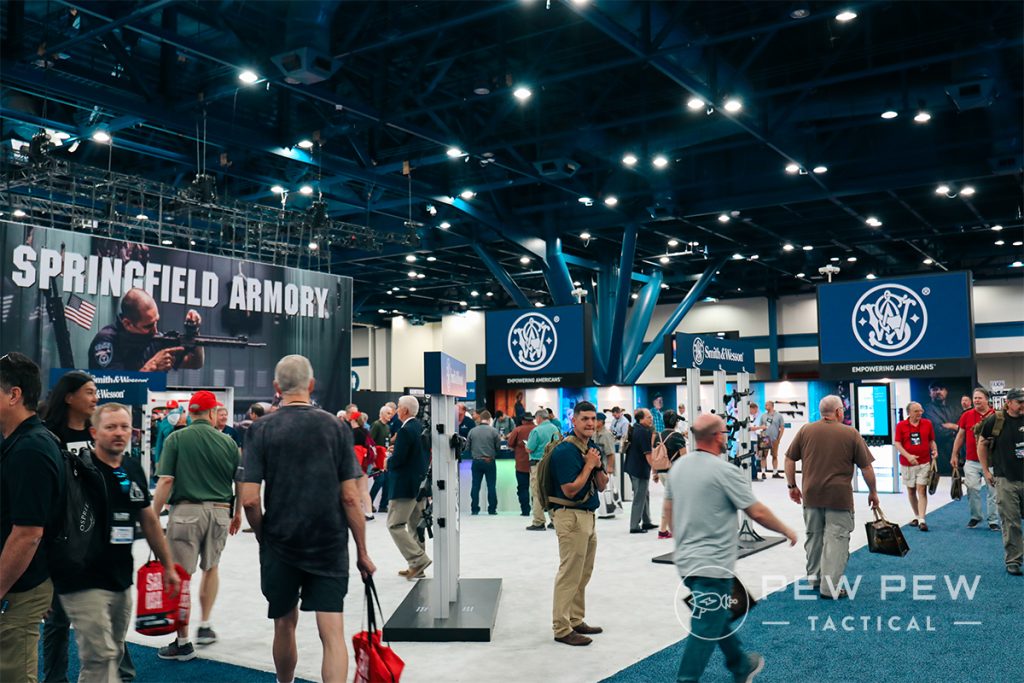 I'm excited to not only see more shows but to see them being more geographically diverse. For me, this means a lot more traveling than my yearly exodus to SHOT Show.
For everyone else, it means more access to the firearms, accessories, and companies you love.
What do you think? Would you plan to attend any of these open shows? L t us know which ones interest you in the comments below! Didn't catch all the latest from last year's shows? Check out our roundup article on the Best New Rifles of 2022.