Trending: Best Ammo In Stock, Best AR-15, & Best Handguns
Welcome to a weekly series here on Pew Pew Tactical dedicated to the gun news you need to know.
Thank you for reading this post, don't forget to follow and signup for notifications!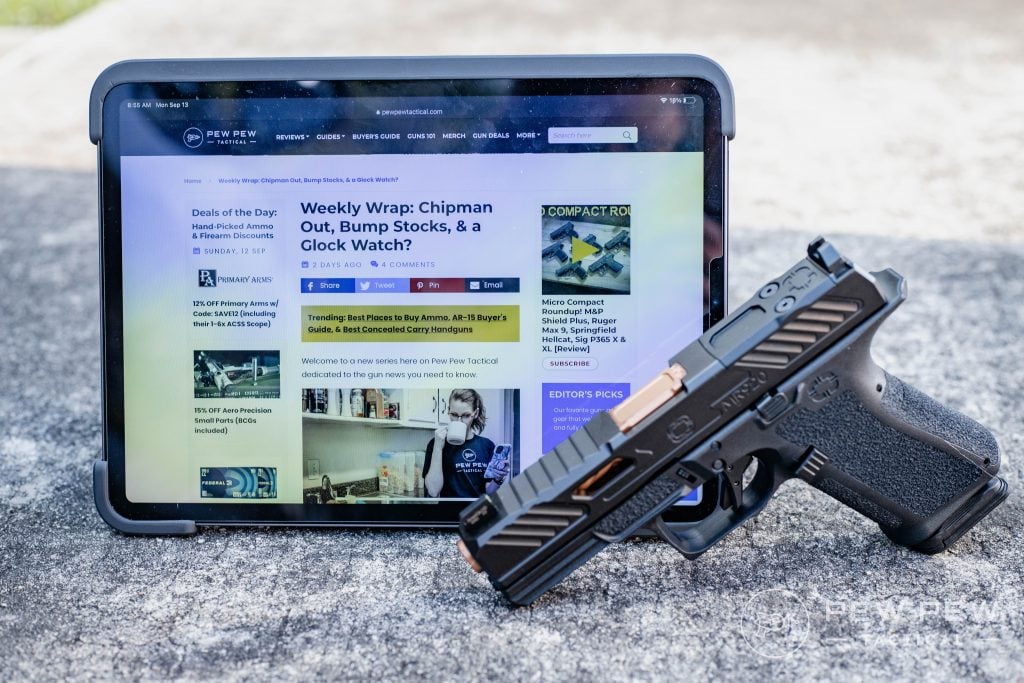 So, keep reading for this week's notable news headlines…
Table of Contents
Loading…
Illinois Rep Looks to Ban "Assault Weapons" for 2023
The Land of Lincoln is gunning for so-called "assault weapons," aiming to push legislation that would ban AR-15s and AK-47s.
Illinois Rep. Bob Morgan's "Protect Illinois Communities Act" (HB5855) was created over the summer alongside anti-gun organizations and formally introduced on Dec. 1.
Morgan and his co-sponsors hope to push the bill through the Assembly's lame-duck session, which, if passed, would cause it to be enacted in 2023.
AR and AK-style firearms would be banned under the legislation, regardless of who manufactures the firearms. It would also prohibit semi-auto centerfire rifles with detachable mags and any five features to include:
Folding/telescoping stock
Thumbhole stock
Forward pistol grip
Flash suppressor
Grenade launcher
Additionally, "assault pistols" and "assault shotguns" would also be off the table.
Assault pistols have been defined as centerfire handguns with detachable magazines and other attributes like threaded barrels or mag wells outside of the grip.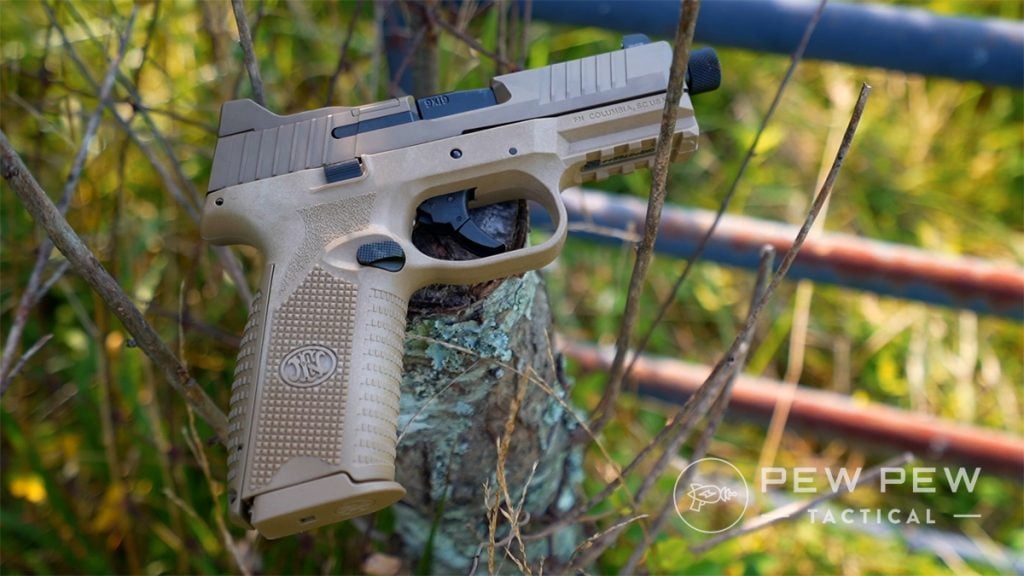 Meanwhile, assault shotguns are semi-auto in design and sport detachable mags, a revolving cylinder, and/or any of the features above.
If the law passes, Illinoisians with these types of firearms would have 300 days to register their guns with state police for $25 per gun.
Guns not registered during that time would be considered illegal, and owners would face jail time and/or fines.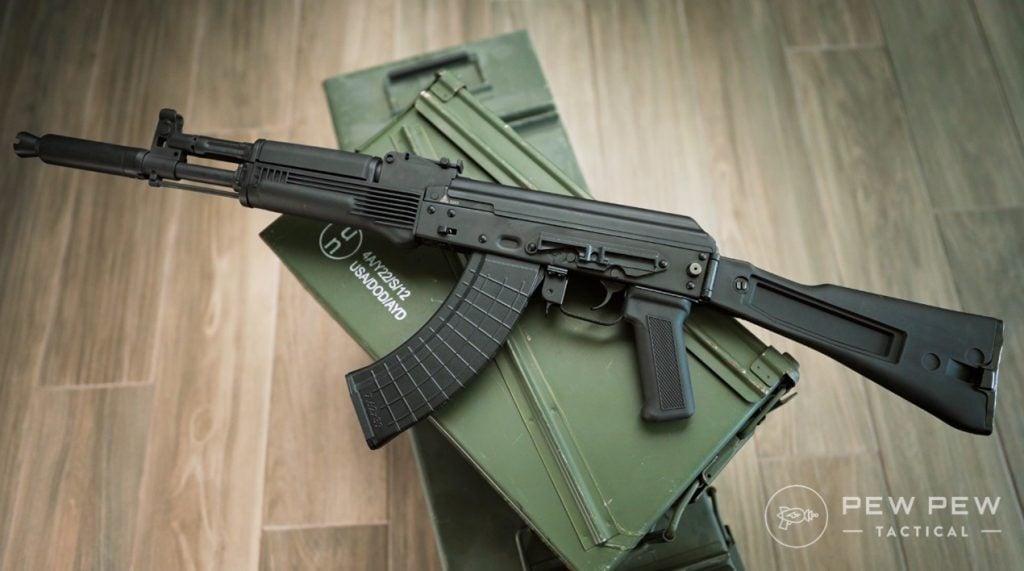 In addition to placing restrictions on the types of firearms citizens can own, the bill also would raise the age requirement to obtain a FOID card to 21.
The FOID allows state residents to purchase guns.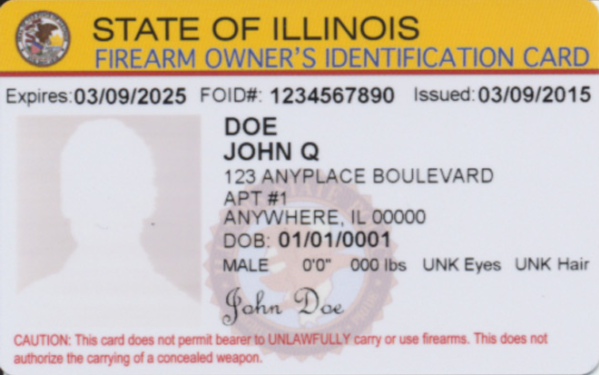 "After the July 4th mass shooting, I made our community, and our state, a promise that I would do everything in my power to prevent this tragedy from happening again," Rep. Morgan said in a statement.
"Today, I am proud to take a major step toward fulfilling that promise by introducing the Protect Illinois Communities Act. After months of speaking to survivors, policy experts, fellow legislators and community leaders, I am confident that this comprehensive approach gets at the root of the gun violence epidemic and will save lives."
The first committee hearing on the bill has been scheduled for Monday, Dec. 12.
Incoming House Judiciary Chair Warns ATF of Changes in New Year
The House Judiciary Committee will see a changing of the guards in January, and with that comes a warning to the ATF.
U.S. Rep. Jim Jordan from Ohio will officially chair the House Judiciary Committee and has already sent a letter to ATF Director Steve Dettelback indicating changes are on the way. In the letter, Jordan accuses the agency of ignoring requests and/or failing to respond in a sufficient manner.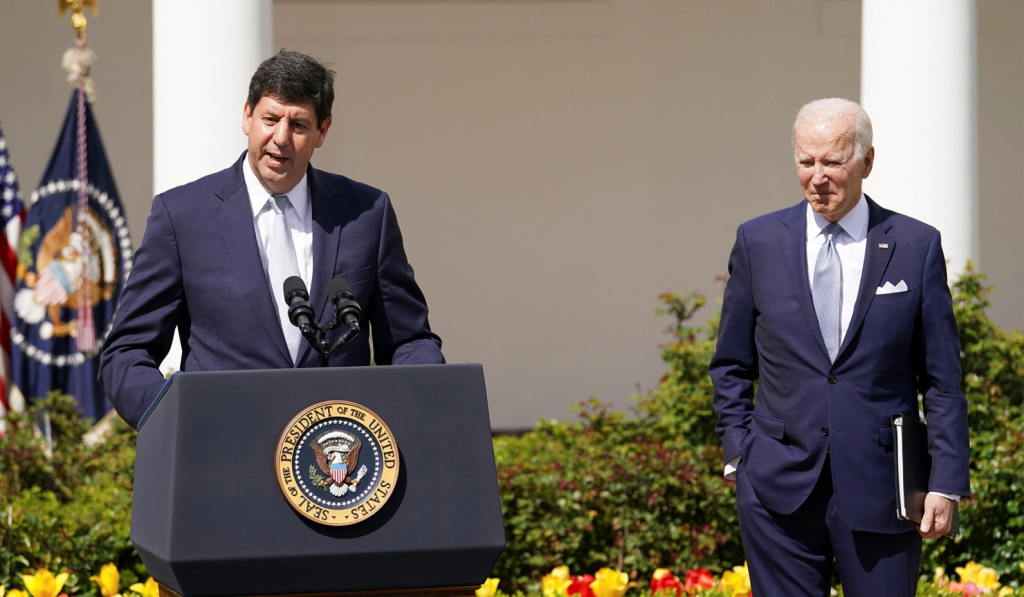 The accusation stems from repeated requests from Jordan's office and others who have asked the ATF to provide more data on its recent rulemaking actions – as it did with 80% receivers.
"Please be aware that if our requests remain outstanding at the beginning of the 118th Congress, the Committee may be forced to resort to compulsory process to obtain the material we require," the letter stated.
"In addition, to advance our oversight, we may require prompt testimony from ATF employees. We expect your unfettered cooperation in arranging for the Committee to receive testimony from ATF employees."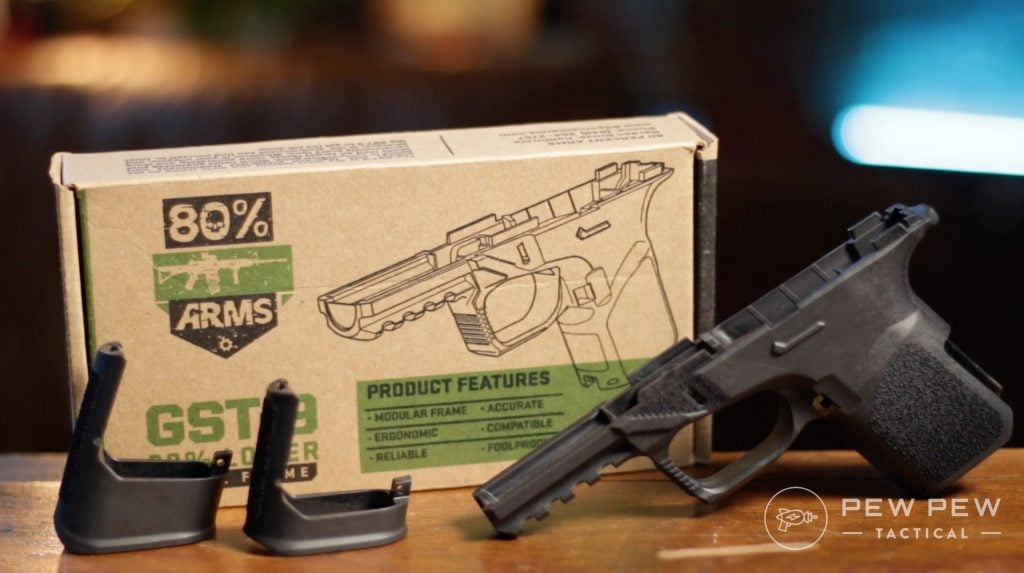 The letter ends by reminding Dettelbach that Congress can oversee the agency.
"The Judiciary Committee is authorized to conduct oversight of ATF pursuant to the Rules of the House of Representatives."
Jordan says the ATF has until the start of the new Congress to answer outstanding requests before the committee pursues further action.
Black Friday Gun Sales Rank Third in Top 10 Highest Days for NICS
Black Friday was a lucrative day for the gun industry as the FBI's National Instant Criminal Background Checks System reported over 711,000 checks at retail in the days leading up to and during the shopping holiday.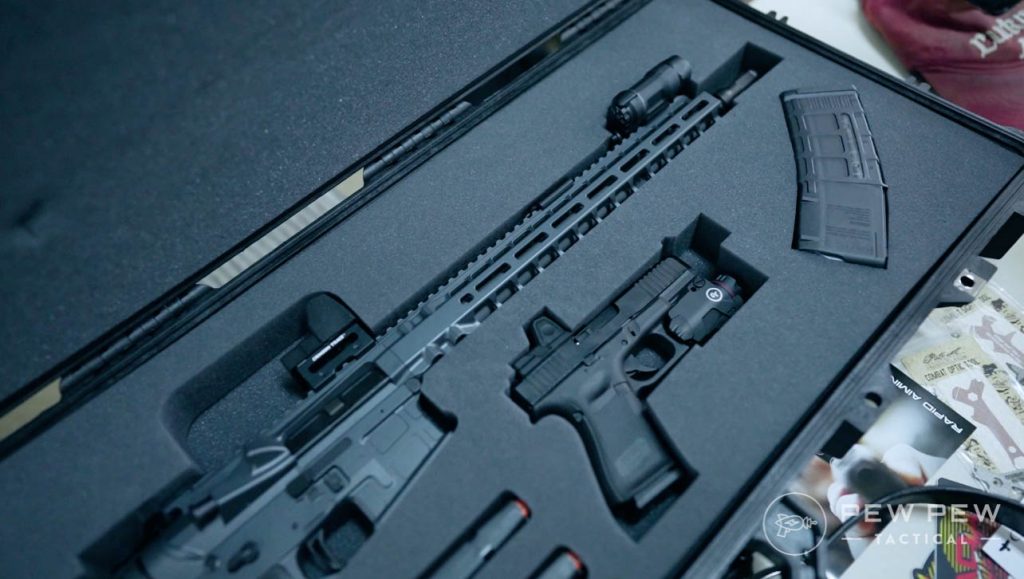 The National Shooting Sports Foundation said Black Friday itself netted 187,585 checks leading to a 2.8% increase over the previous year and landing 2022's shopping day in the third spot on the Top 10 Highest Days for NICS Check.
"Background checks for firearm purchases were already trending to make 2022 the third strongest year on record, coming off of the outsized years of 2020 and 2021," Joe Bartozzi, NSSF President and CEO, said in a statement.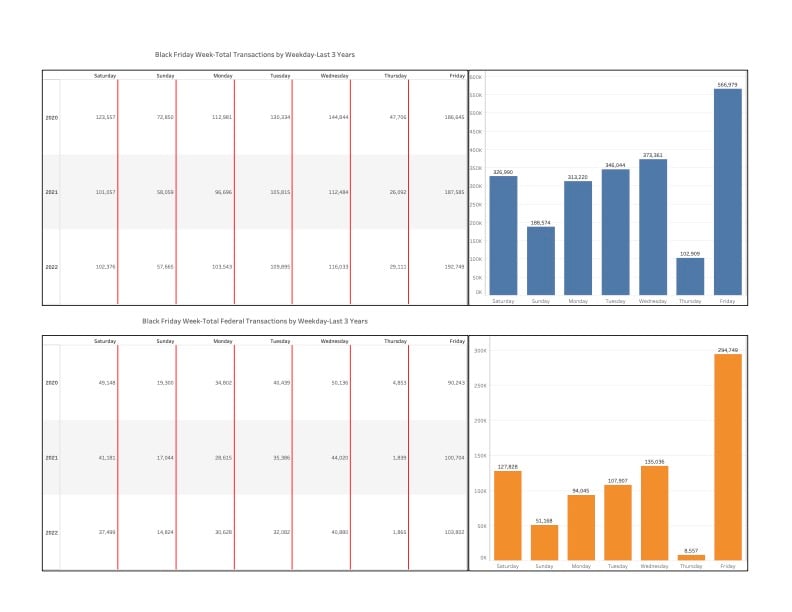 "These figures tell us that there is a continued strong appetite for lawful firearm ownership by law-abiding Americans and that firearm manufacturers across the country continue to deliver the quality firearms our customers have come to expect."
The current ranking for NICS background checks during Black Friday:
2017: 113,183
2019: 113,586
2022: 103,802
2021: 100,704
2020: 90,243
FN Unveils New Suppressor – Rush 9Ti
FN jumped into the commercial suppressor game, introducing a 9mm pistol suppressor called the Rush 9Ti.
Designed to work alongside the FN 509 Tactical – which is conveniently threaded to support barrel accessories – the Rush 9Ti opts for a titanium-hybrid construction.
899
at Palmetto State Armory
Prices accurate at time of writing
Prices accurate at time of writing
Available Coupons
25% off all OAKLEY products – OAKLEY25


Copied!
Visit Merchant
This helps reduce weight to just 10.8 ounces, according to FN.
Its baffles are made from high-heat stainless steel and the can opts for a 1/2×28 thread pitch.
The Rush 9Ti measures 7.3 inches in total length with a tube diameter of 1.375 inches.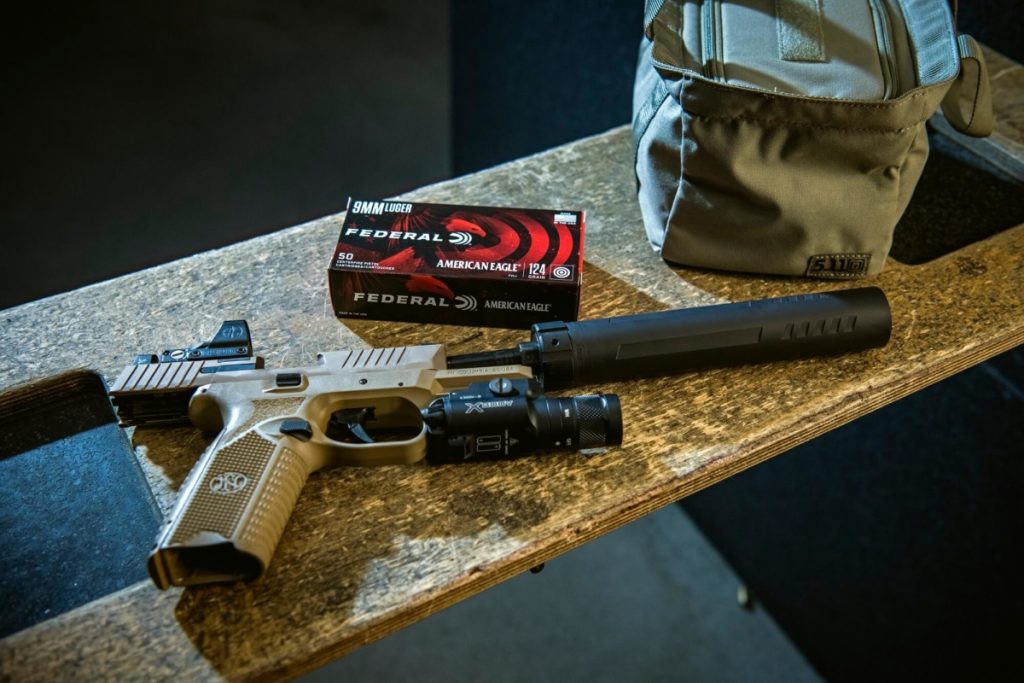 "Our goal with developing the Rush 9Ti was to give consumers a reliable and durable 9mm suppressor that met FN's rigorous quality standards and would integrate seamlessly with the FN 509 and other 9mm hosts," Chris Cole, Vice President of Sales and Marketing for FN America, said in a statement.
"We tackled some of most common complaints about suppressor performance like blowback and recoil reduction to deliver a final product capable of mitigating both."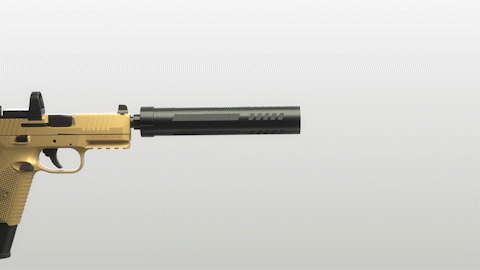 FN said the suppressor is designed with a tight piston seal and even gas distribution, which should reduce blowback from gases to the user's face. Additionally, the suppressor has been constructed to reduce recoil and do what suppressors do best…suppress sound.
"When selecting a suppressor, customers often have to choose between effective sound suppression, reduced blowback or felt recoil; you very rarely get all in one," John Ryan, Director of Product Management, said in a press release.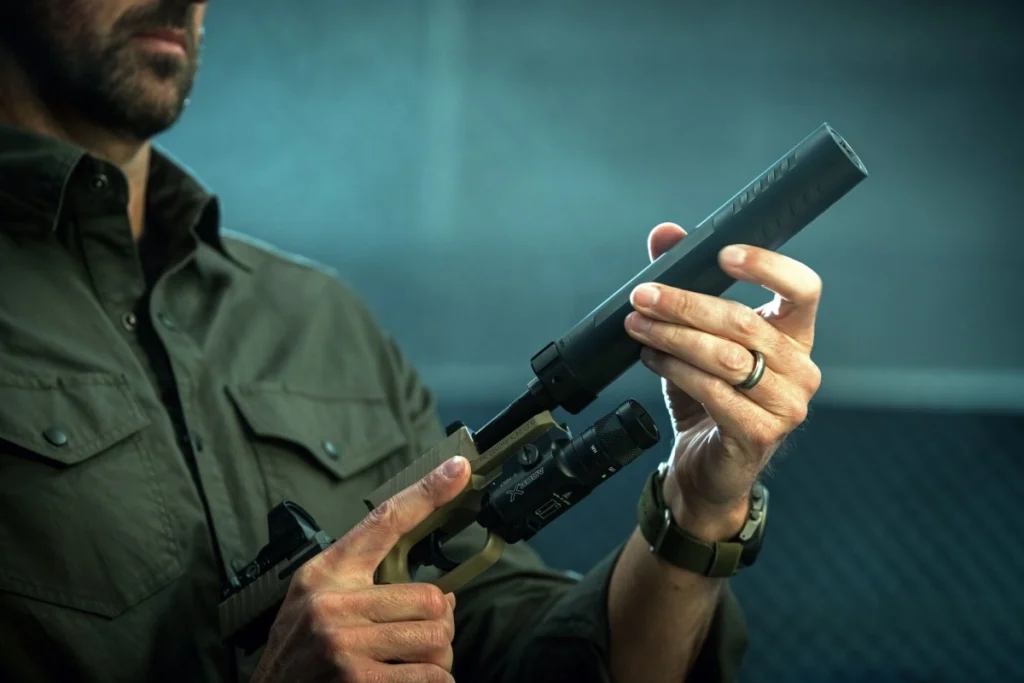 "Our team developed a suppressor that delivers an unmatched shooting experience straight from the box. You no longer have to settle for one or the other with the Rush 9Ti."
In addition to those features, the Rush 9Ti also offers easy breakdown for cleaning and maintenance.
Full specs:
Caliber Rating: 9x19mm
Overall Length: 7.3 inches
Tube Diameter: 1.375 inches
Weight: 10.8 ounces, excluding piston
Included 1/2×28" piston
Included end cap/front cap assembly tool
Titanium tube, high-heat stainless steel blast and tulip baffles, aircraft-grade aluminum baffle stack
Available in Flat Dark Earth or Black HT Cerakote
Limited lifetime warranty
What do you think of the headlines above? Let us know in the comments. Also, catch up on other Weekly Wraps or news in our News Category.