Trending: Best Black Friday Gun Deals [2022]
It's that time again…
Thank you for reading this post, don't forget to follow and signup for notifications!
Last year we have over 60+ stores and exclusive Pew Pew Tactical deals…this year we're looking for even more!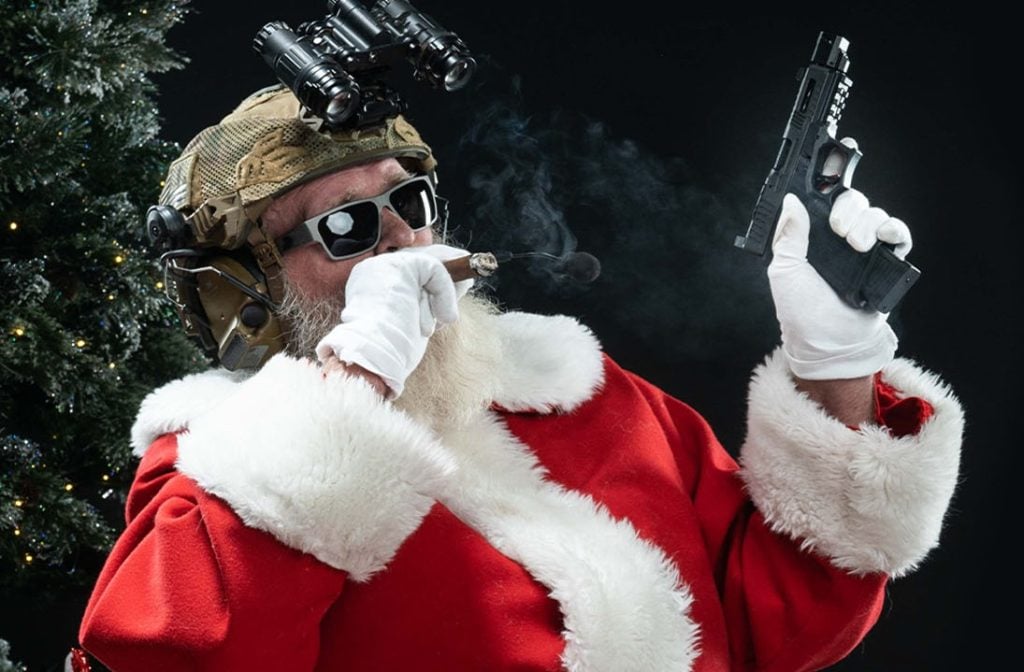 Black Friday is ON and we'll be updating every few hours through Cyber Monday…so keep on checking back!
There's some actual deals out there for 2022 since I'm guessing a lot of brands have overstock and the economy isn't so great.
Ammo In Stock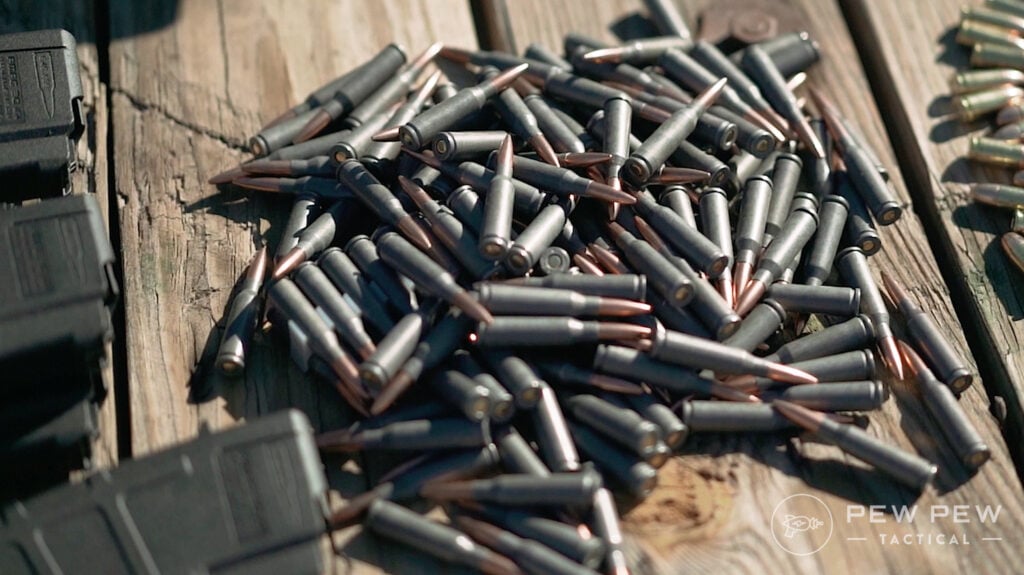 Here's some of what's in stock at reasonable prices (right now):
9mm
AAC 115gr 9mm for 28 cpr or AAC 124gr 9mm for 28 cpr
CCI Blazer Brass 115gr 9mm for 30 cpr (free ship & only FL tax)
Venatum 115gr 9mm for 30 cpr
SAR USA 124gr 9mm NATO for 32 cpr (tested and it's hotter)
Tula Steel Cased 115gr 9mm for 28 cpr
Sig Sauer 124gr V-Crown 9mm Hollow Point for 80 cpr
5.56/.223
PMC Bronze 55gr .223 (20-rounds) for 40 cpr
PMC X-TAC 55gr 5.56 for 45 cpr
PMC Bronze 55gr .223 (1000-rounds) for 40 cpr
AAC 55gr 5.56 for 45 cpr
PMC X-TAC LAP Green Tip 62gr 5.56 for 47 cpr
American Eagle XM193 55gr 5.56 for 60 cpr
Winchester 62gr M855 5.56 Green Tip for 60 cpr
Federal Gold Medal 69gr for $1.27 cpr
Shotgun
Lambro Guard 00 Buck for 60 cpr
Fiocchi 1oz #8 Birdshot for 44 cpr
Other
Norma 40gr TAC-22 .22LR for 8 cpr
Armscor 36gr .22LR for 8 cpr
Global Ordnance 122gr 7.62×39 Steel for 37 cpr
Wolf 122gr 7.62×39 Steel for 36 cpr
Tula 122gr 7.62×39 Steel for 45 cpr
AAC 125gr .300 BLK for 60 cpr
PMC 90gr .380 ACP for 37 cpr
Federal 5.7x28mm for 76 cpr
Palmetto State Armory
PSA's real Black Friday Deals are here!
Good stuff all around and free shipping for firearms, kits, and more. But here's some of our current favorites:
Magpul PMAG Gen 2 30-Rounders for $7.49 with code "PMAG", free ship 10+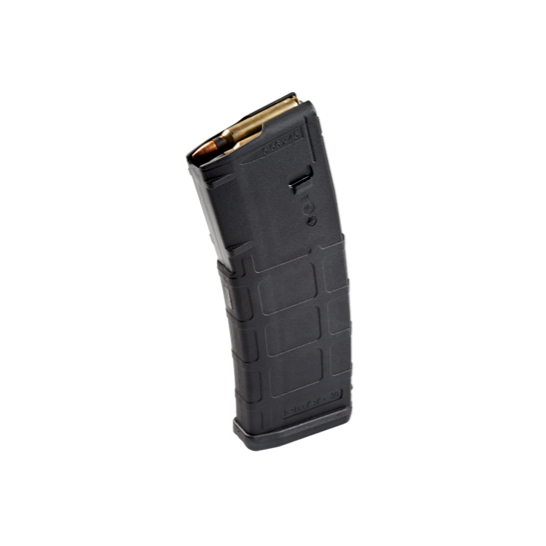 PSA Custom 3.5lb AR Trigger for $89 and free shipping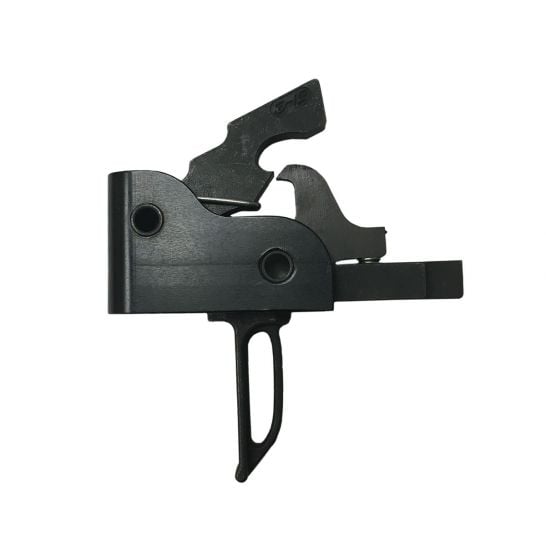 PSA AK-V Blem for $799 (see our review)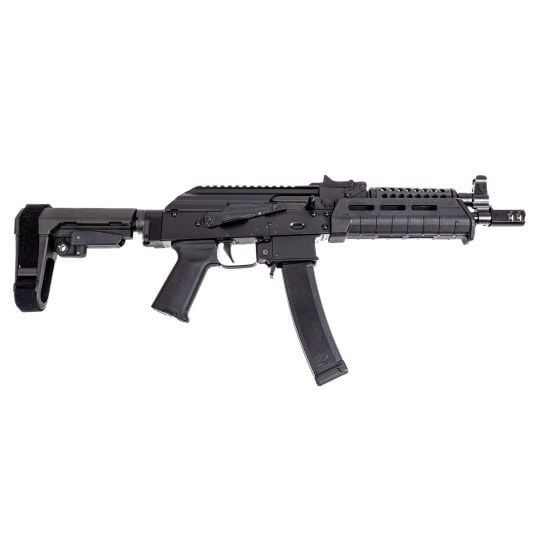 PSA Dagger Compact 9mm, 10 mags, & pistol case for $349 (free shipping)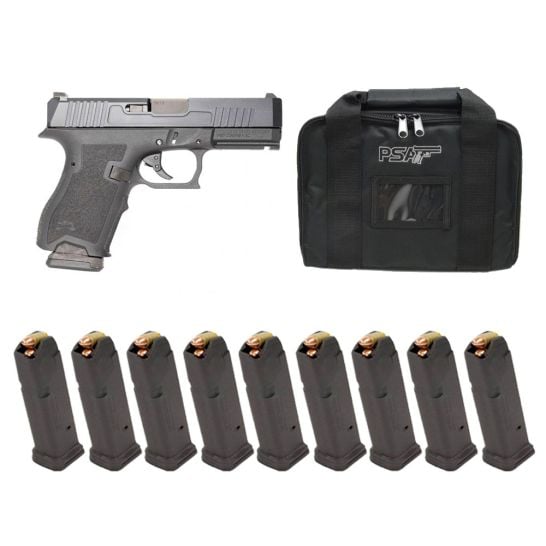 Sierra Outdoor Master 124gr 9mm Hollow Points for 25 cpr with rebate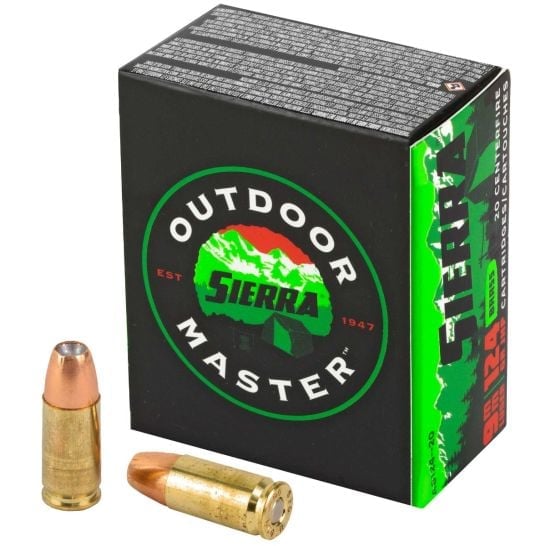 Blem PSA PA-15 16″ M4 Carbine for $479 (free shipping)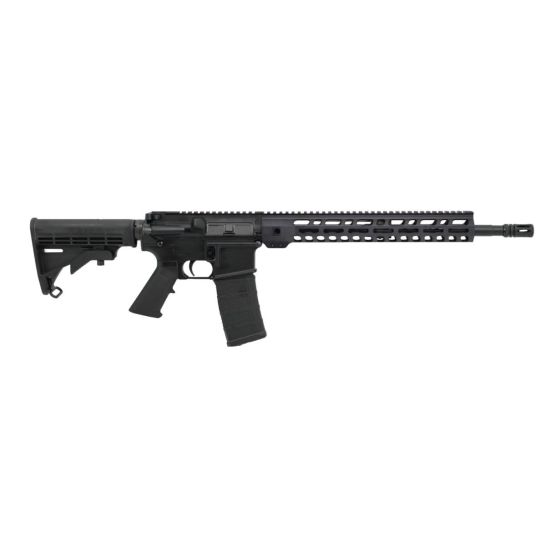 Sig Sauer Romeo5 for $129…our current fav red dot under $200 (see our review)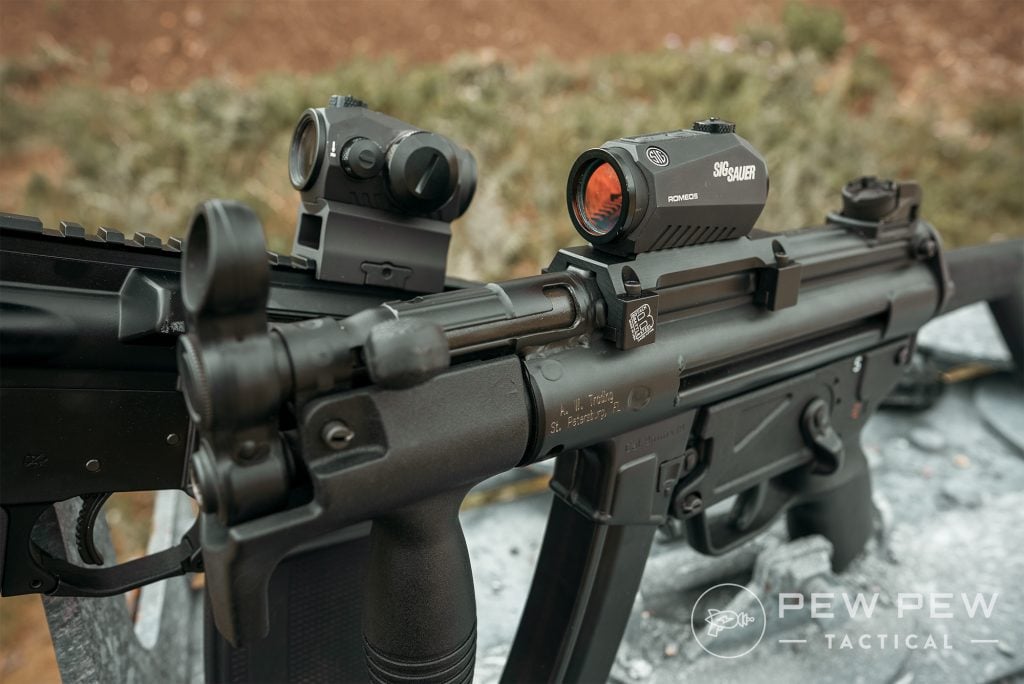 PSA 8.5″ .300 BLK AR Pistol for $479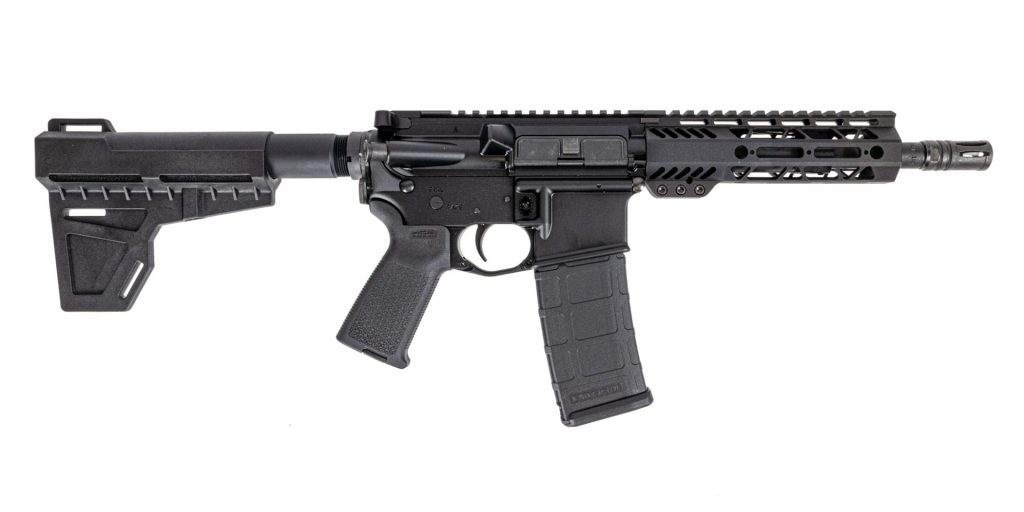 Toolcraft non-logo Nickel Boron BCG for $79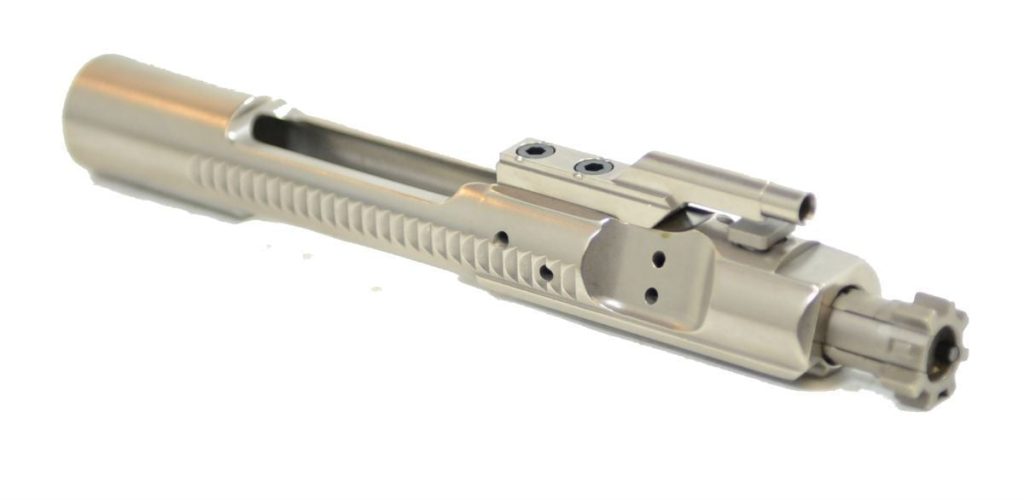 Panzer EGX500 12ga Bullpup Semi-Auto for $299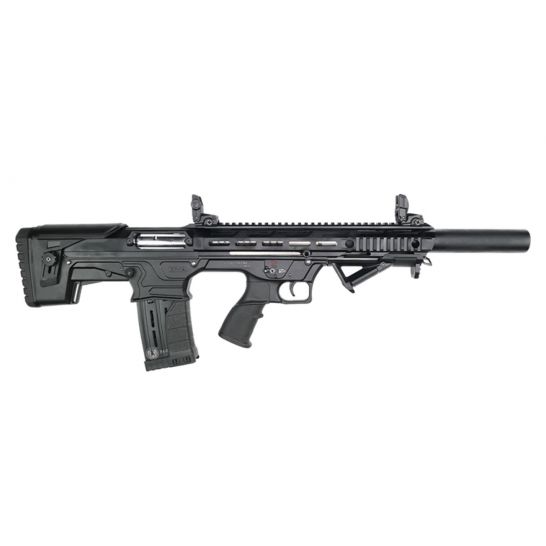 Again…see the rest of the Black Friday Deals
Brownells
Brownells has some nice coupons for Pre Black Friday:
$40 off $250+ with code 40OFF250
Here's some of our favorite deals:
Law Tactical Gen 3 Folding Stock for $249…see our review in Best Folding Stocks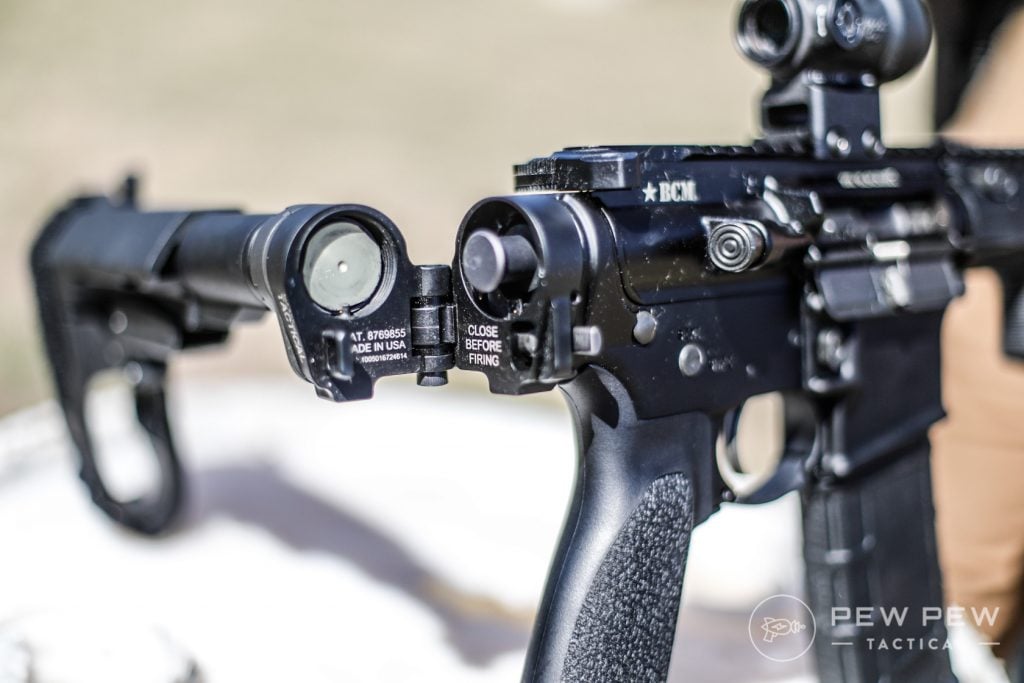 Daniel Defense stripped M4A1 14.5″ for $729 with code 40OFF250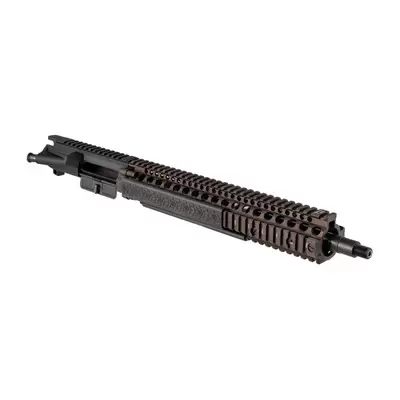 Check out the rest of their Daily Deals.
Aero Precision
Aero Precision has some of the best AR-15 Uppers and Lowers, AR-10, and even 9mm PCC stuff around. And we've got reviews of them all here.
Their 20% off Sitewide Sale begins NOW with some nice Doorbusters across everything!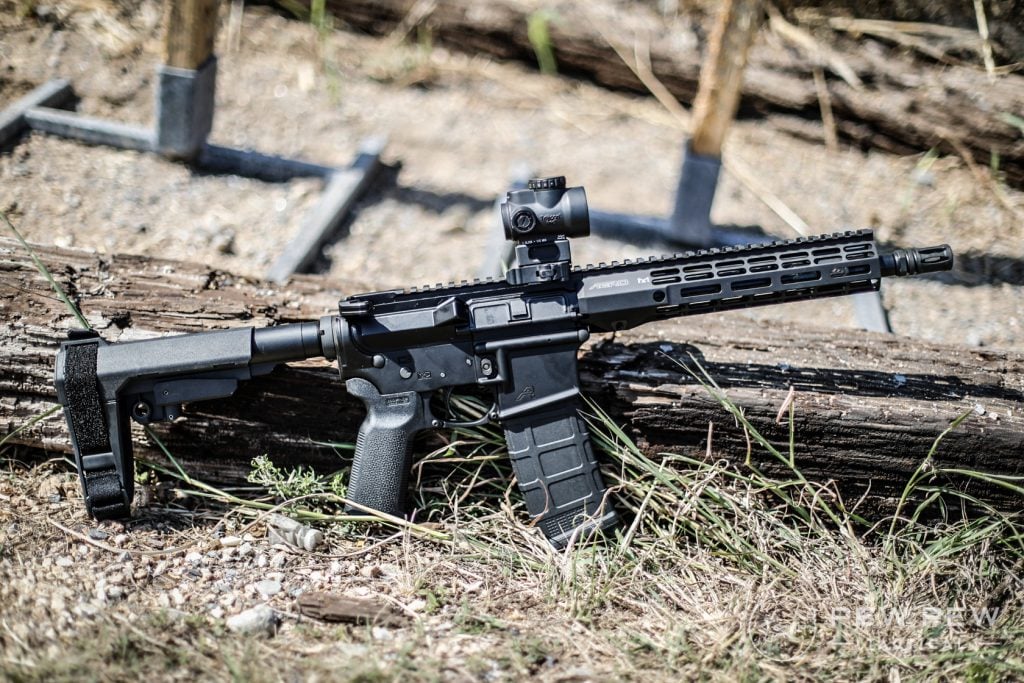 Also heck out their Holiday Gift Guide with some current deals on Sniper Grey uppers/lowers and barrels.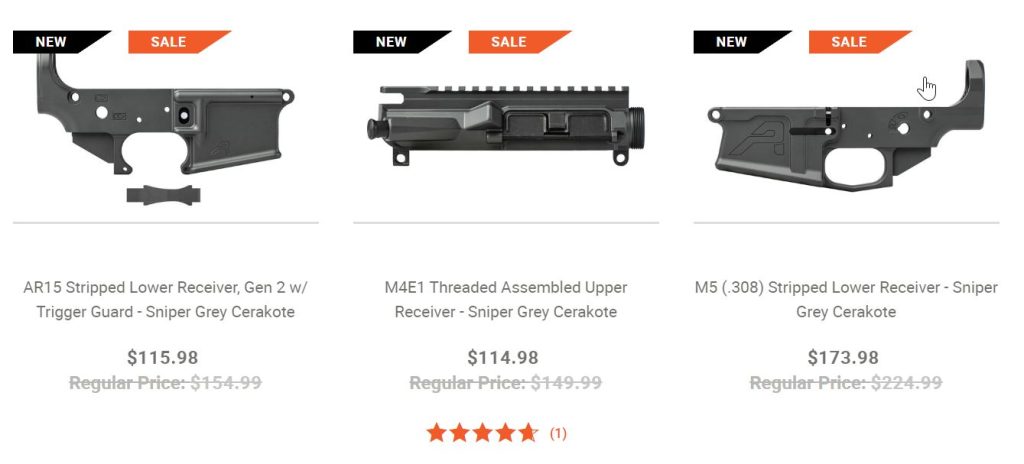 Primary Arms
Lots to choose from their Pre-Christmas Sale section.
Their SLx 1-6x Gen 3 ACSS Scope is in stock for $289 plus a free deluxe mount using our link. See our full review for what's our best bang-for-the-buck 1-6x scope.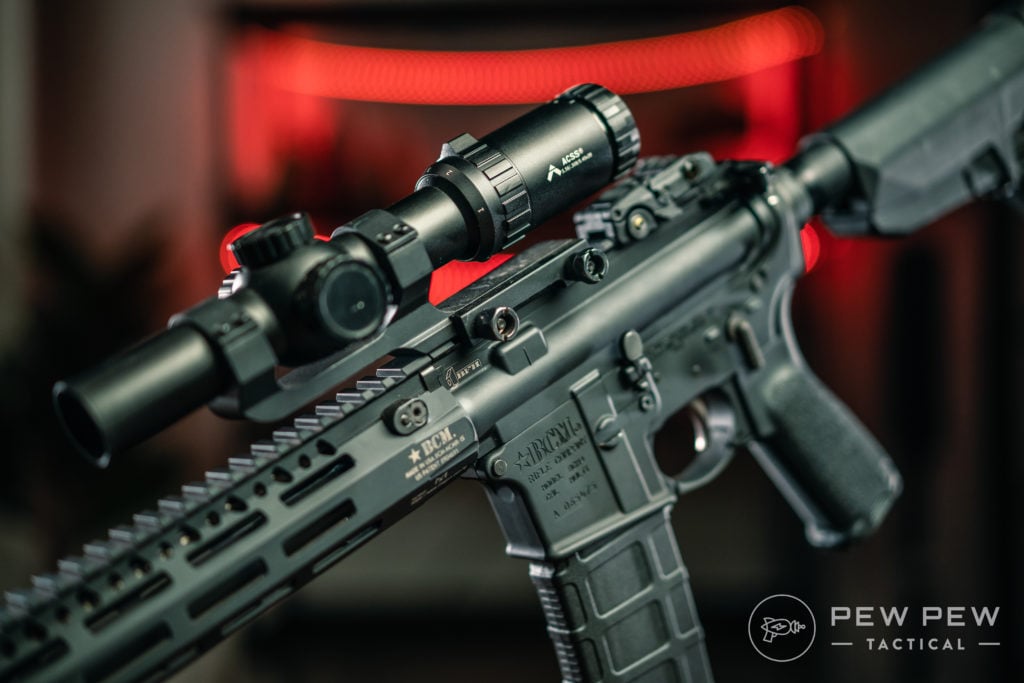 As well as our current favorite pistol red dot in their collab with Holosun…the HS507C-X2 with ACSS Reticle. Full review here!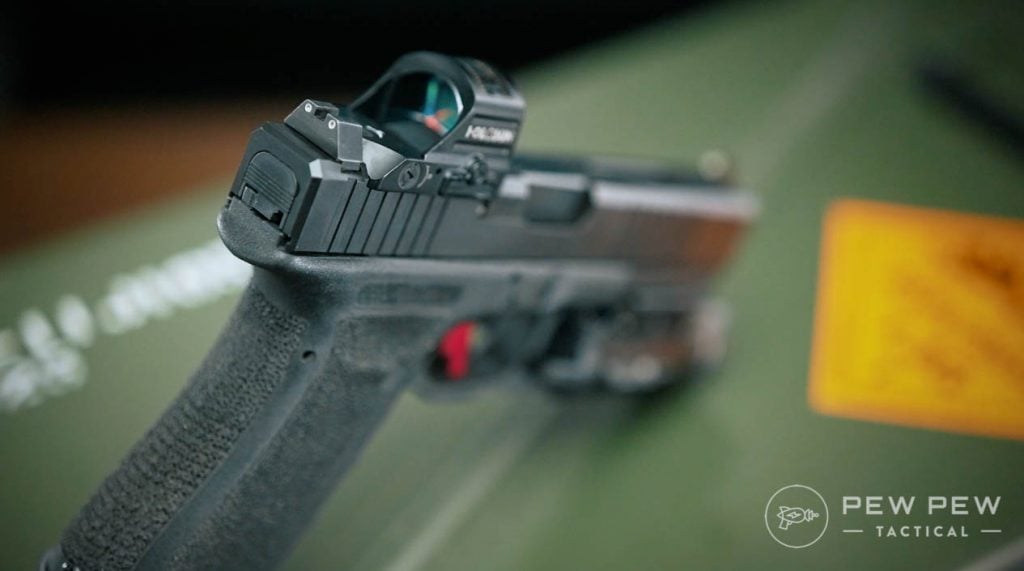 Rainier Arms
Rainier has their Black Friday Deals listed! Lots of Gucci guns, upgrades, and optics.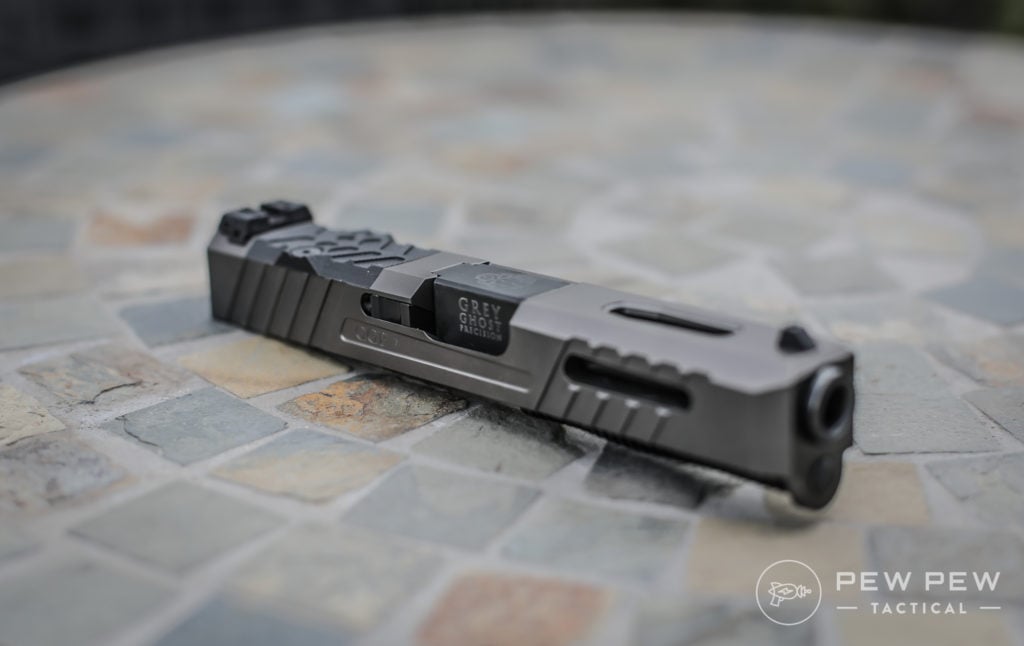 Some of our favorites:
Arms Republic M-LOK Handguards starting from $49
Battle Arms Development Workhorse 10.5″ AR Pistol for $1199
Shoot Steel
Their biggest sale yet is back…30% off everything with no code required. Our favorite steel target maker that you see in all our videos.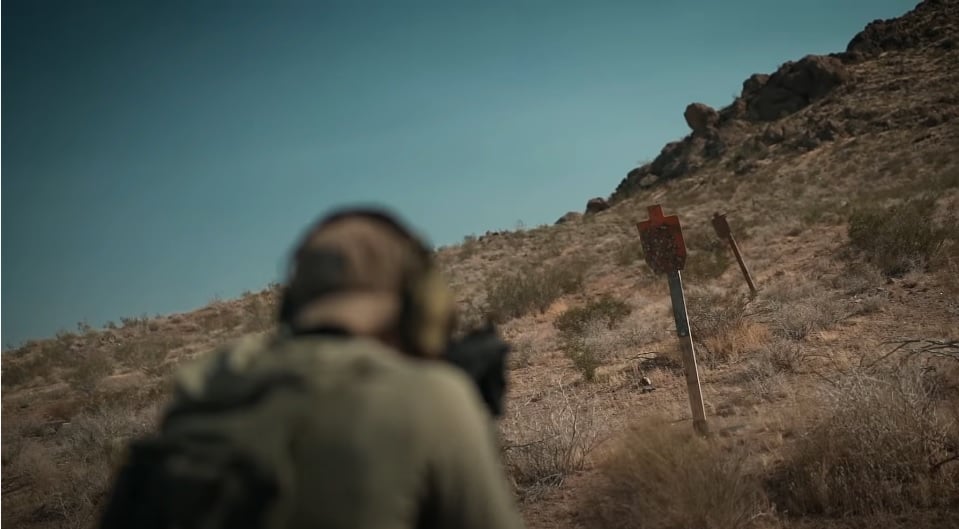 We're decking out our new private range with a bunch of their Armadillo Targets that you can shoot more up close.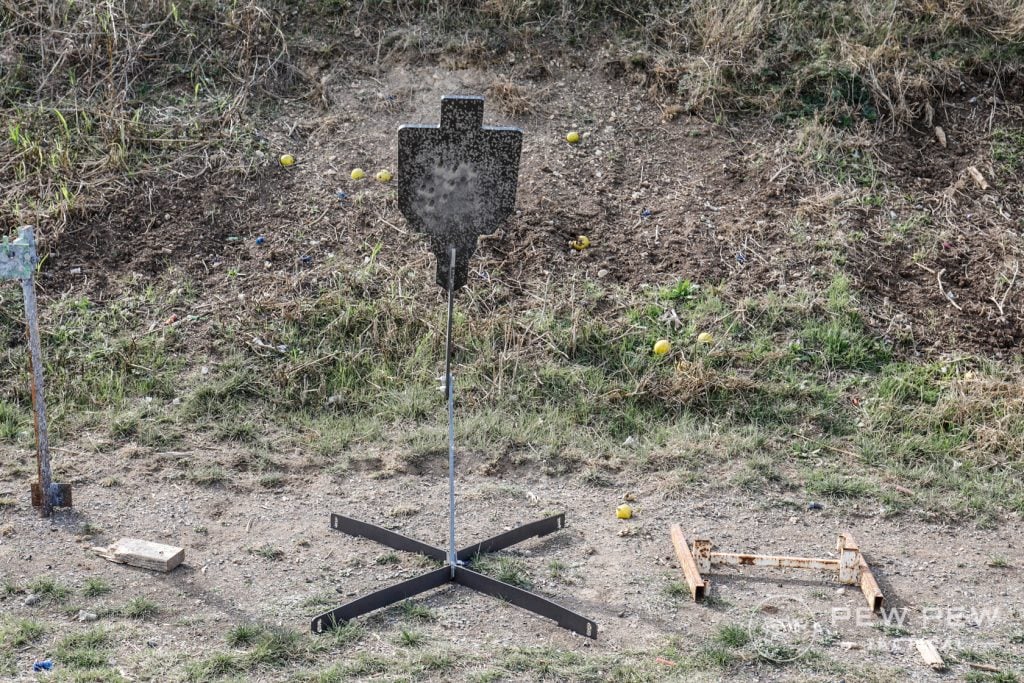 Gun Mag Warehouse
A lot of good stuff in their Black Friday Sales section. And if you're from OR…this might be the last chance you get!
But a few of our picks…
Magpul PMAG Gen 3 30-Rounders for $10.99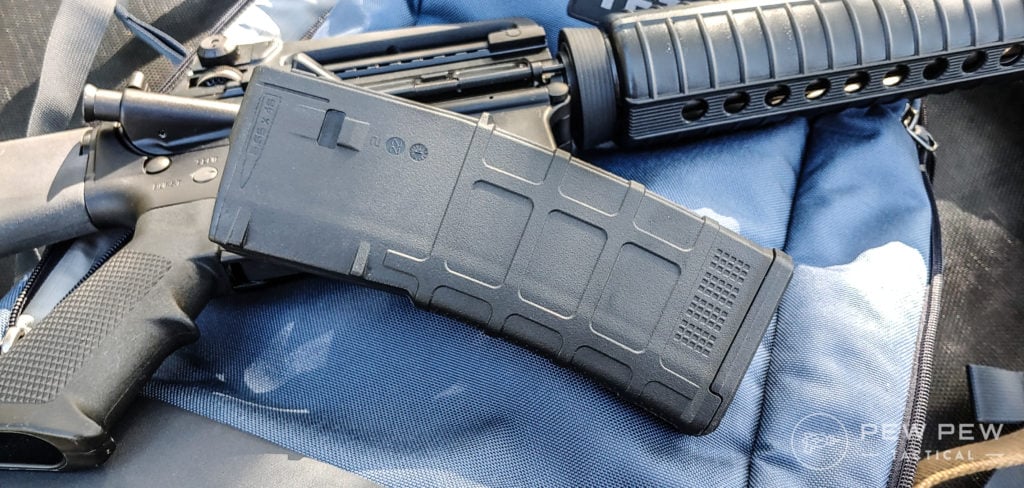 Hex Mag Series 2 for $7.99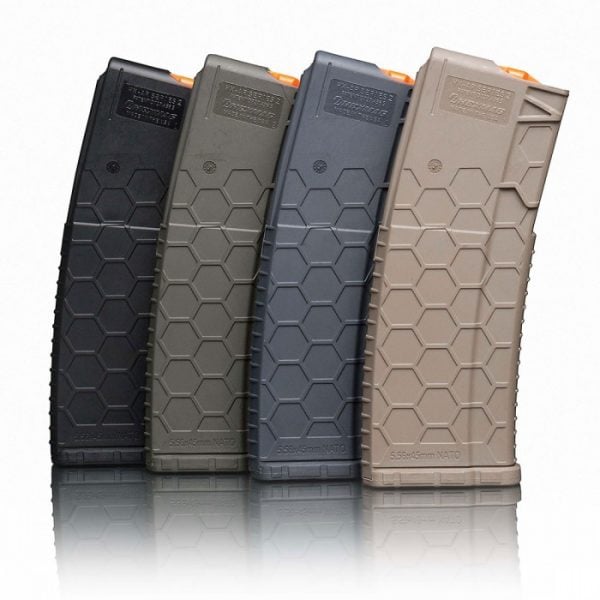 Bulgarian Steel AK-47 Mags for $14.99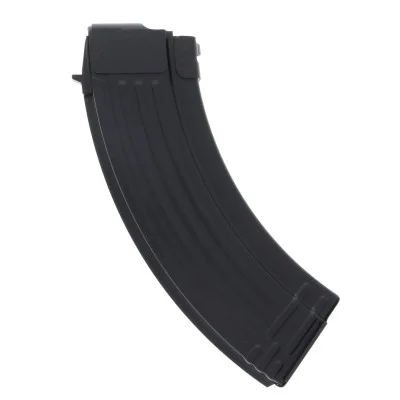 KCI MP5 Mags for $29 each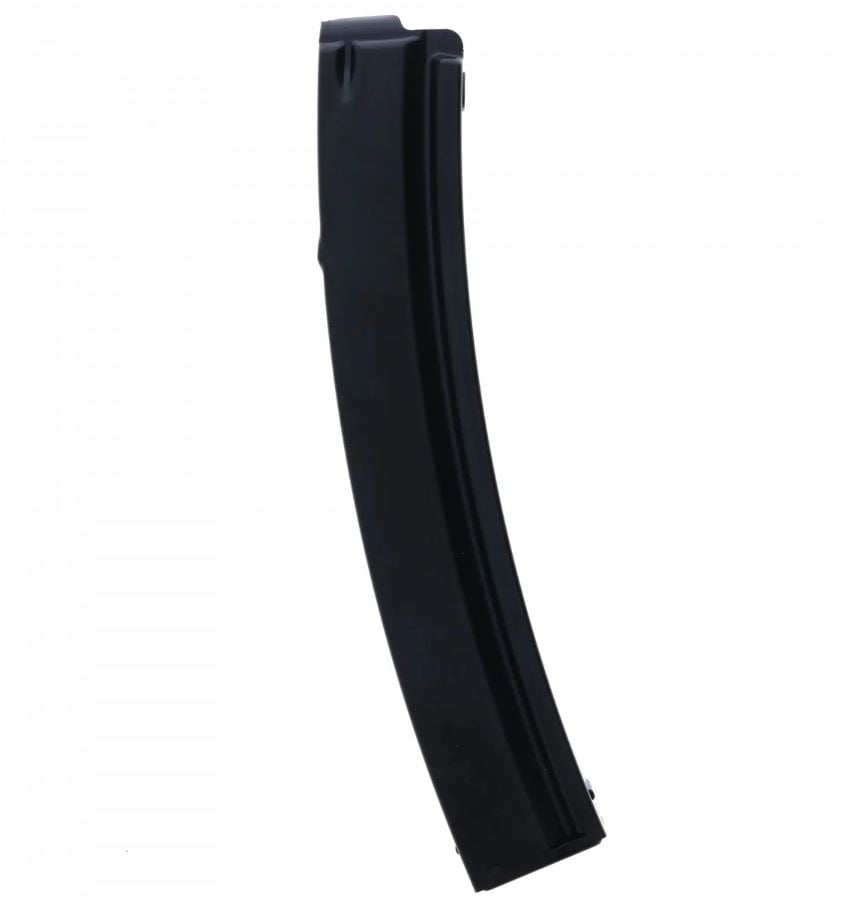 Capitol Armory
Lots of great deals from SBRs to suppressors. Check em out here.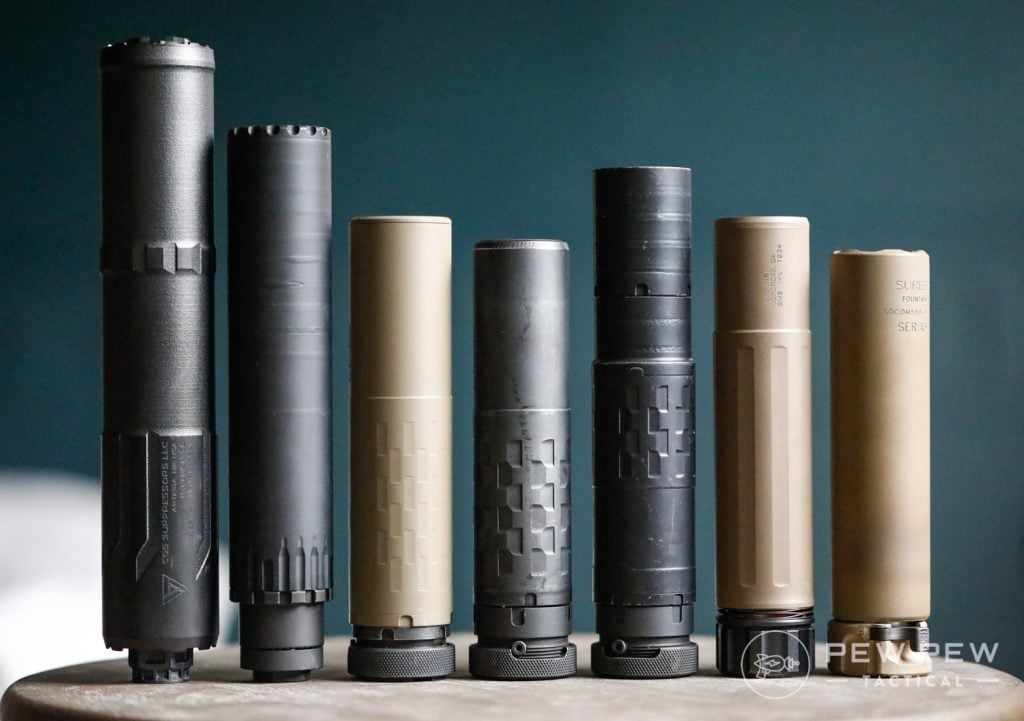 Some of our favs include:
FREE Tax Stamp w/ Purchase – Use Code TKY200
B&T APC45 / ACP10 $500 OFF – Use Code TKY500
BUY ANY THREE SERIALIZED ITEMS AND TAKE 15% OFF – USE CODE 3X
BUY ANY TWO SERIALIZED ITEMS AND TAKE 10% OFF – USE CODE 2X
Purchase a SilencerCo Saker ASR 556 or Saker ASR 556k and receive two $200 store credits (SilencerCo and Capitol Armory provided) 
Guns.com
Guns.com has an Early Access to Black Friday Sale going on.

Some good stuff include:
10% off Certified Used Guns
15% off Accessories
Free Shipping on Ammo over $125
STNGR USA
Our favorite bang-for-the-buck handguards are all on sale up to 40% off. No coupons needed.
We're partial to the VLCN…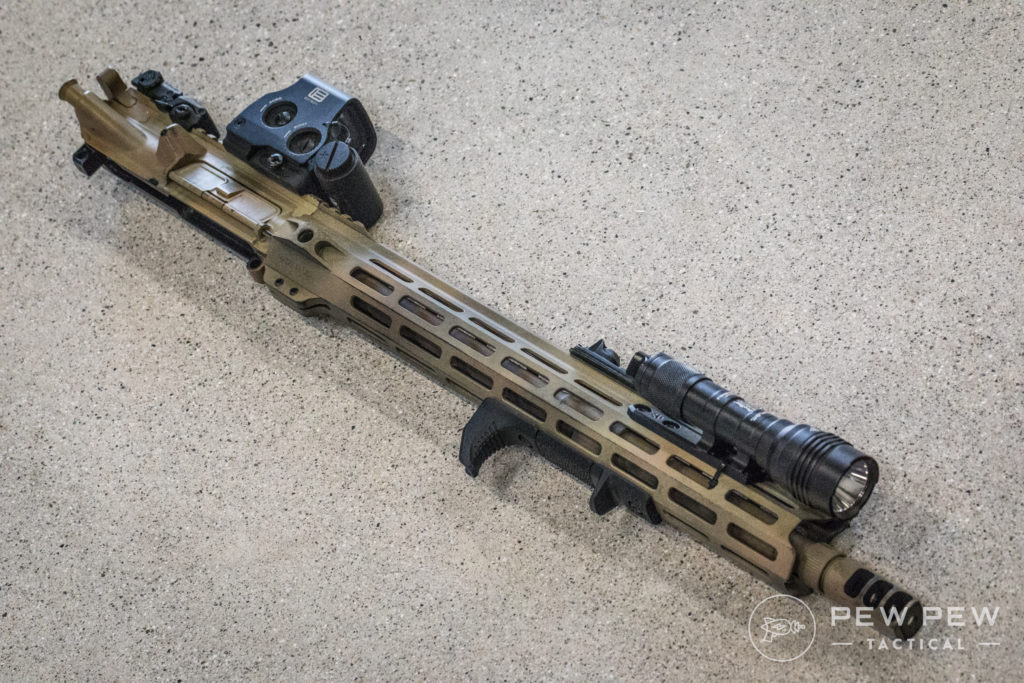 Where they have been going strong on our night shooting rifle. See more of our thoughts in Best AR-15 Handguards.
AXIL
Our go-to entry-level electronic hearing protection goes to AXIL. And right now they have a Buy 1 Get 1 Free deal going on for their two best products.
Their earmuff TRACKRs are now $99 for two pairs. See how they stack up to the competition.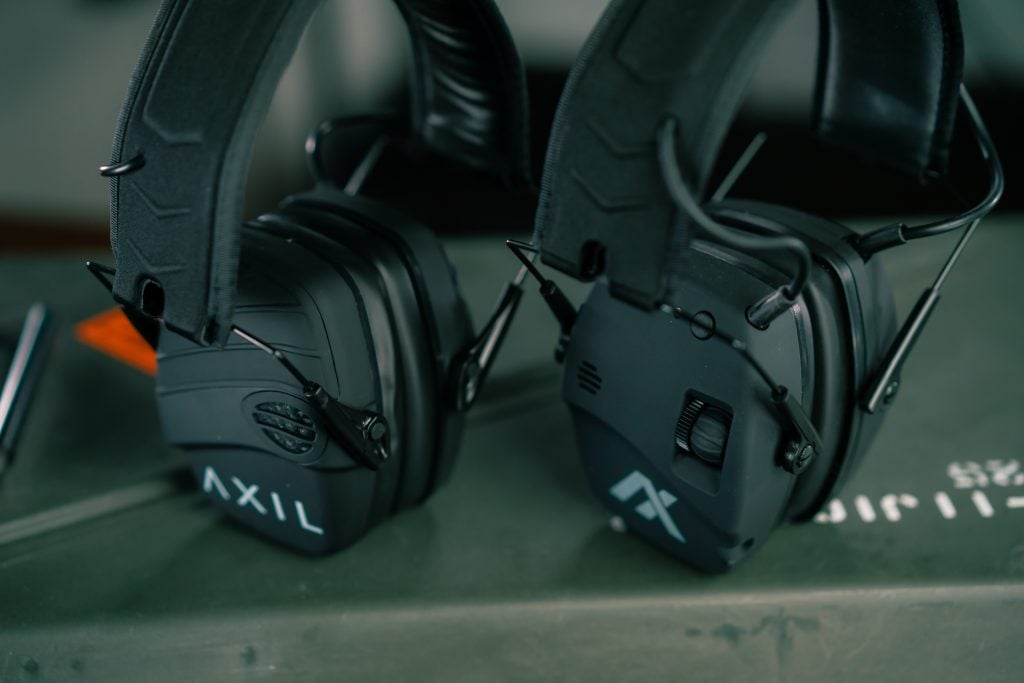 And their wireless in-ear GS Extreme 2.0's are two for $199. See our full review.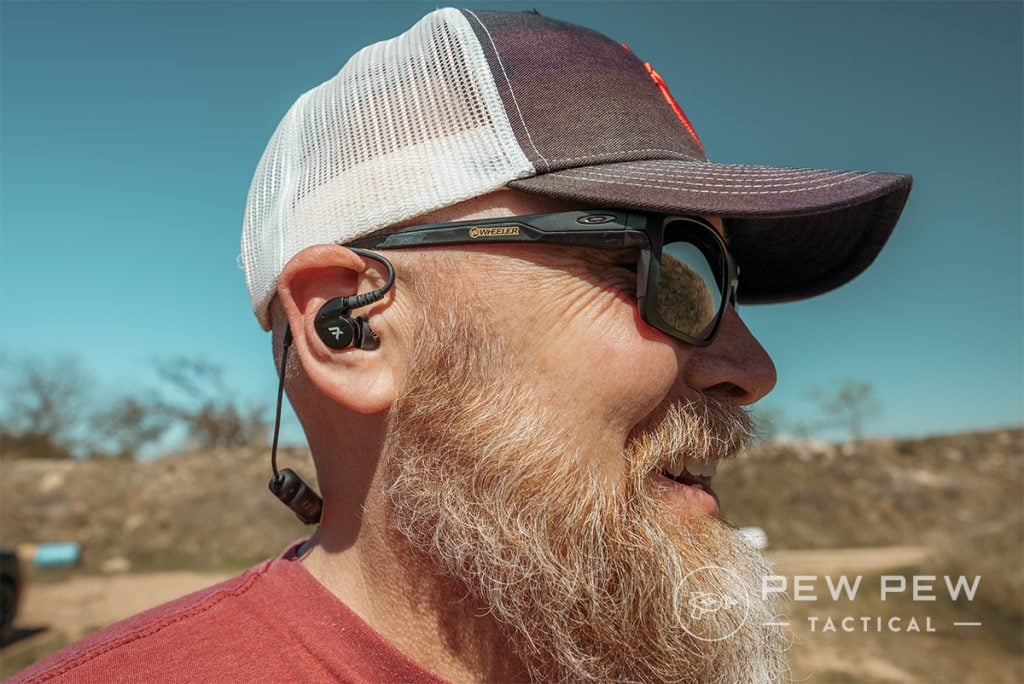 If you're looking for a great hybrid leather-Kydex holster, our top pick is Hidden Hybrid for durability and comfort.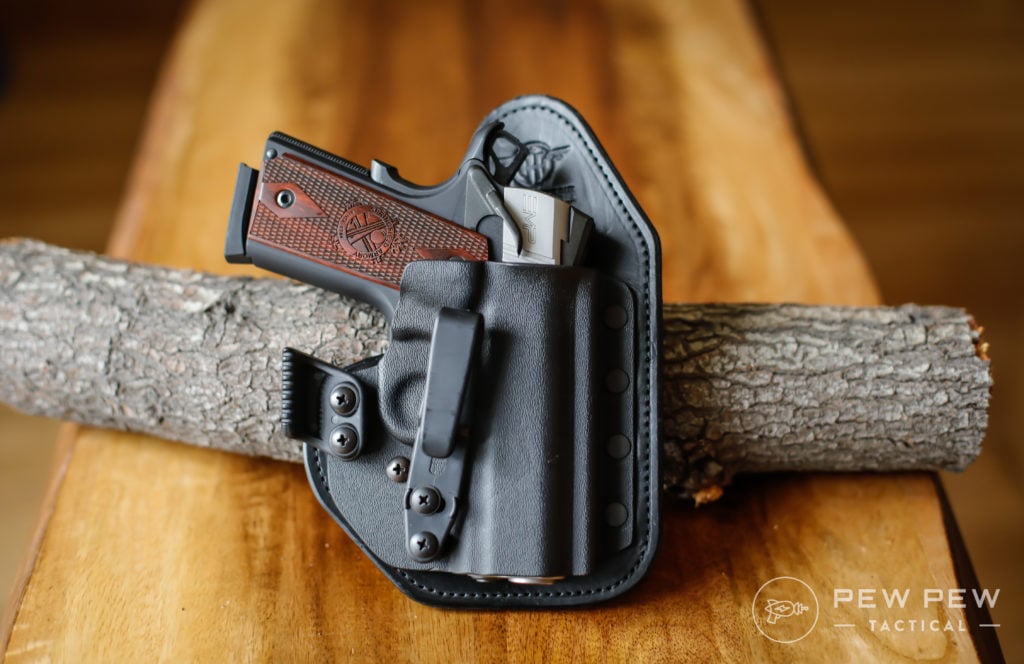 Last year they ran an awesome 20% off everything coupon code on Friday…so stay tuned (it'll be worth it).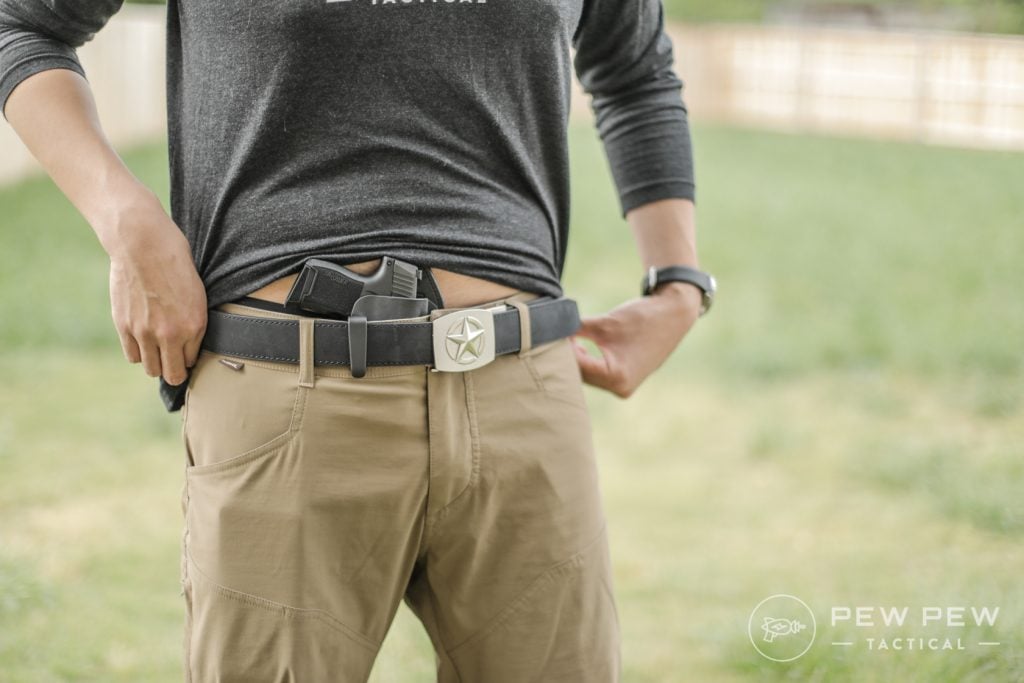 See our full review and our overall Best Concealed Carry Holsters article.
Firearms Depot
A couple goodies from Firearms Depot!
Stribog SP9A1 SBT for $799 and SP9A3 Glock for $999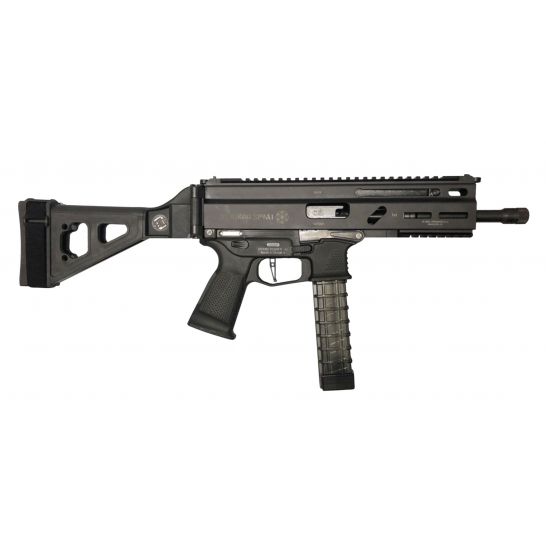 80% Arms (Receivers & Jigs)
80% receivers and jigs are back on the menu, boys! The courts have declared that 80% Arms is exempt from the ATF ban.
So check out their Easy Jig 3 and receivers.
As well as our full review.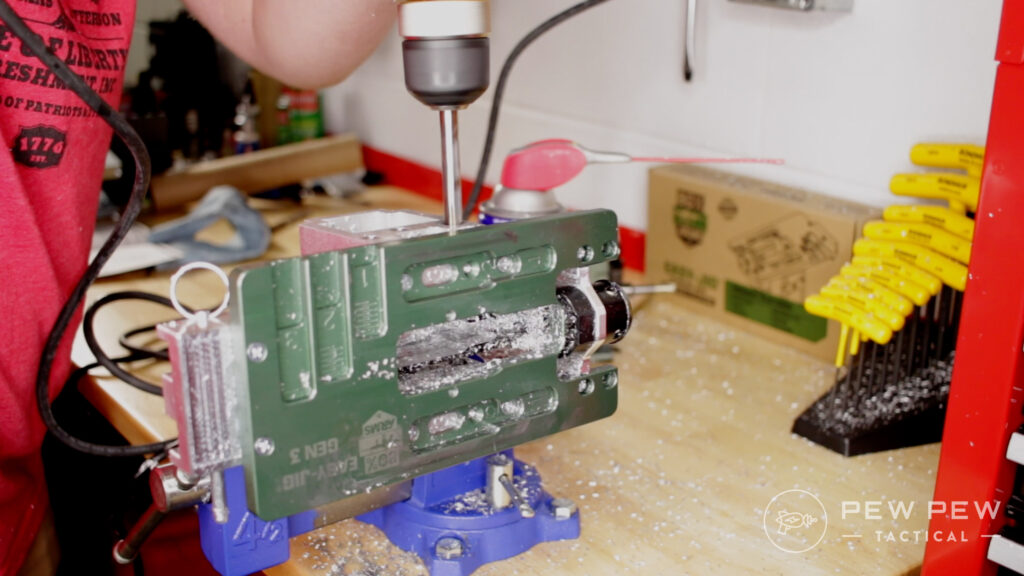 Savior Equipment
Get 15% off with code "PEWPEW15" at Savior Equipment…our current favorite manufacturer for everything gun bag related.
Our fav is their Urban Warfare bag series which is semi-discrete and looks great without a bunch of dump pouches.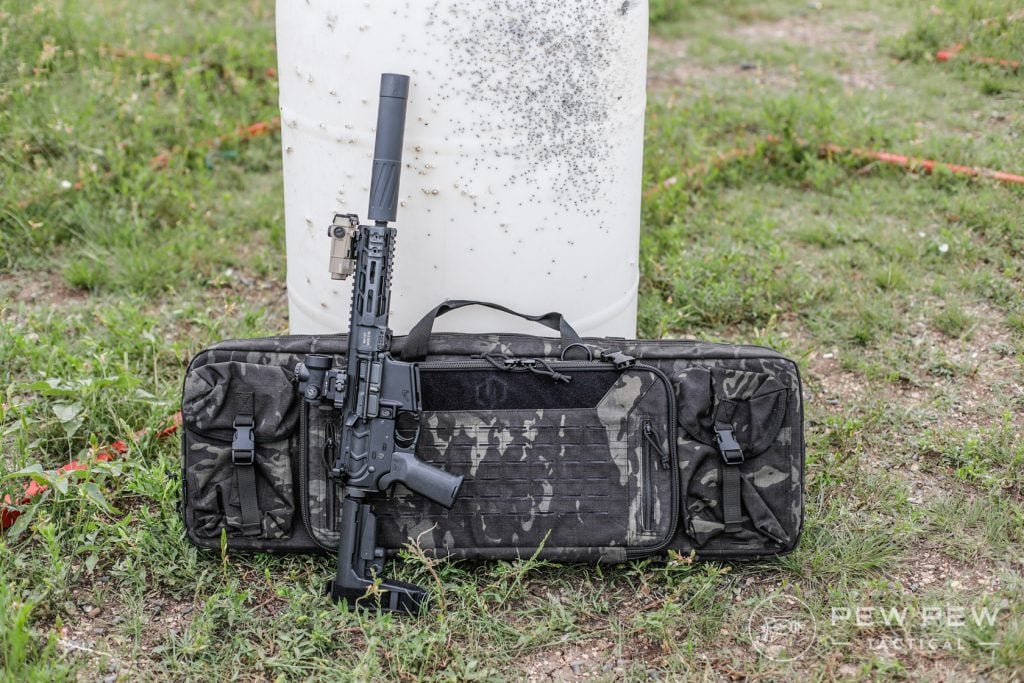 We're also digging their collapsible rifle stand (in both regular and shorty boi) models for when you're going to a competition or range that doesn't have tables.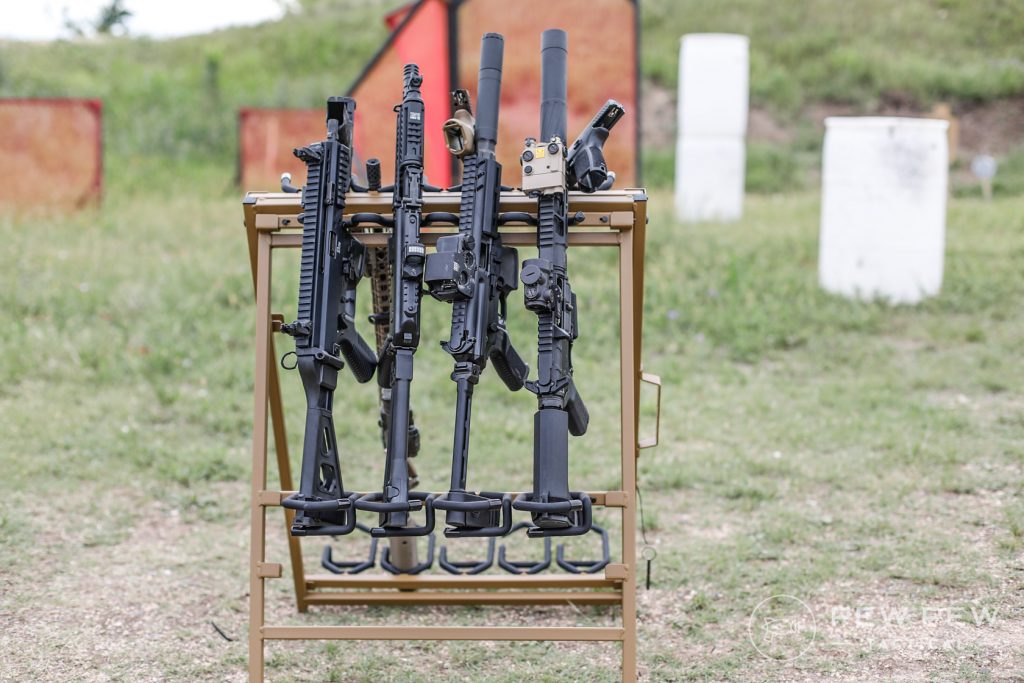 And also the Coffin when I only want to bring one rifle to the range.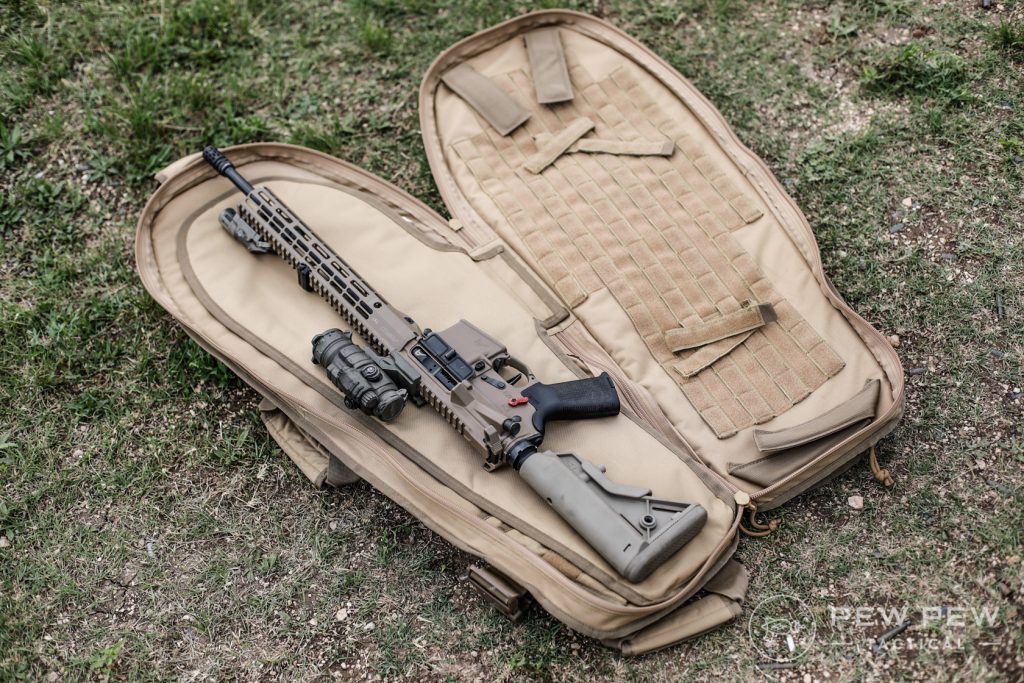 See more in our 17 Best Gun Cases article.
Silencer Central
Our go-to suppressor company for its ease of ordering.
They'll send all the fingerprint forms over to you…and by the end you'll receive your suppressor in the mail to your doorstep!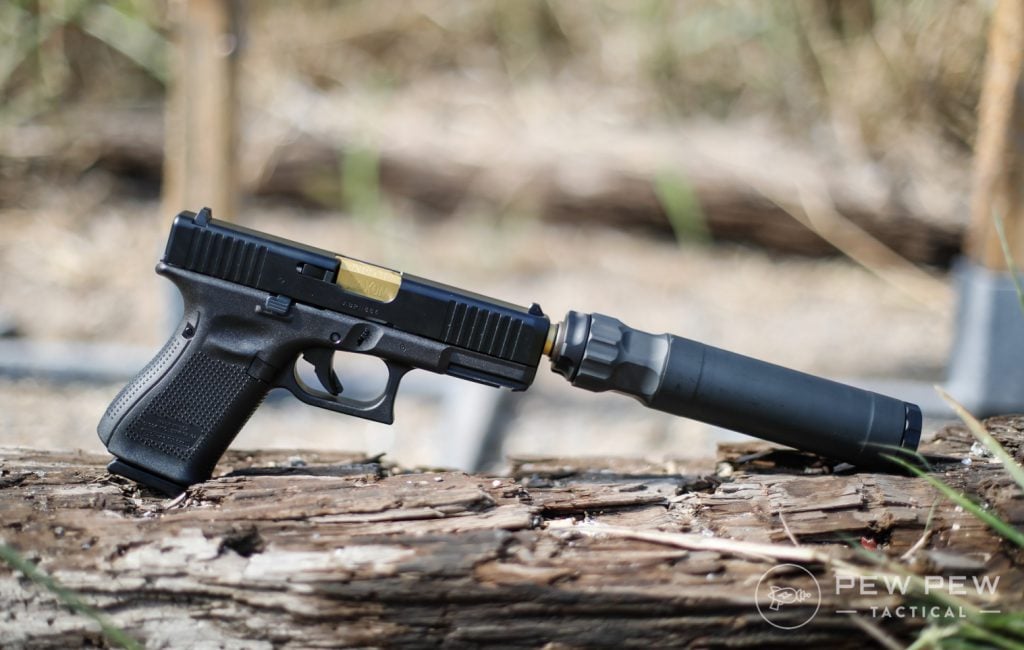 They will have a CRAZY deal starting Monday Nov 28th where you'll get a free Banish 22K (new shorty .22 suppressor) with the purchase of a Banish 30, 45, or 223.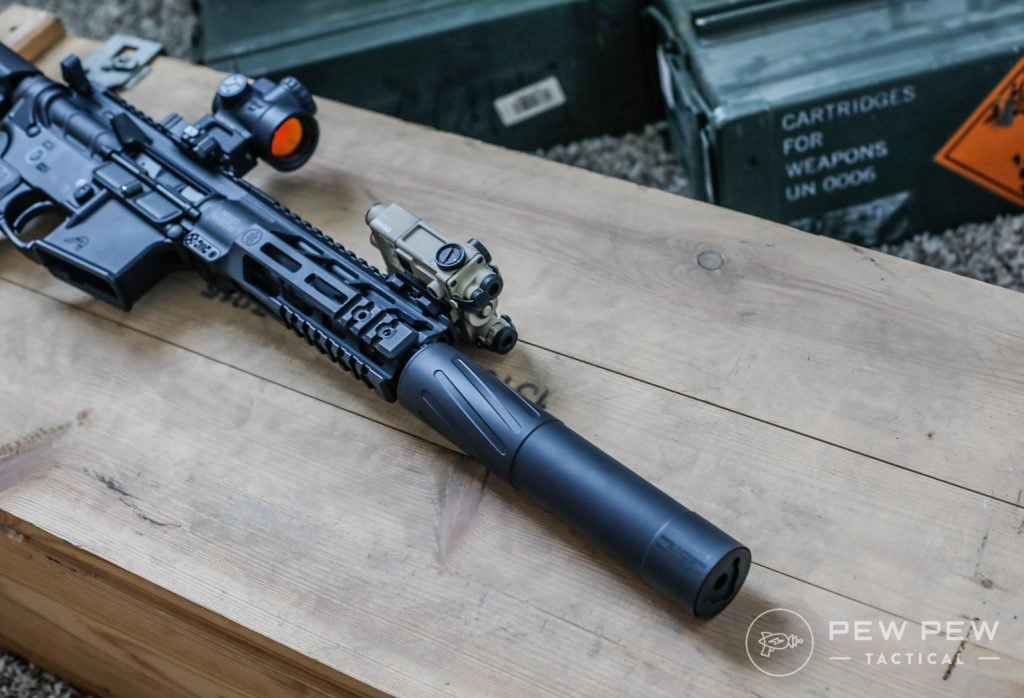 In the meantime check out our round-ups and reviews so you're ready to pull the trigger:
Best 5.56 & Multi-Cal Suppressors
Best 9mm & .45 Suppressors
Best Rimfire Suppressors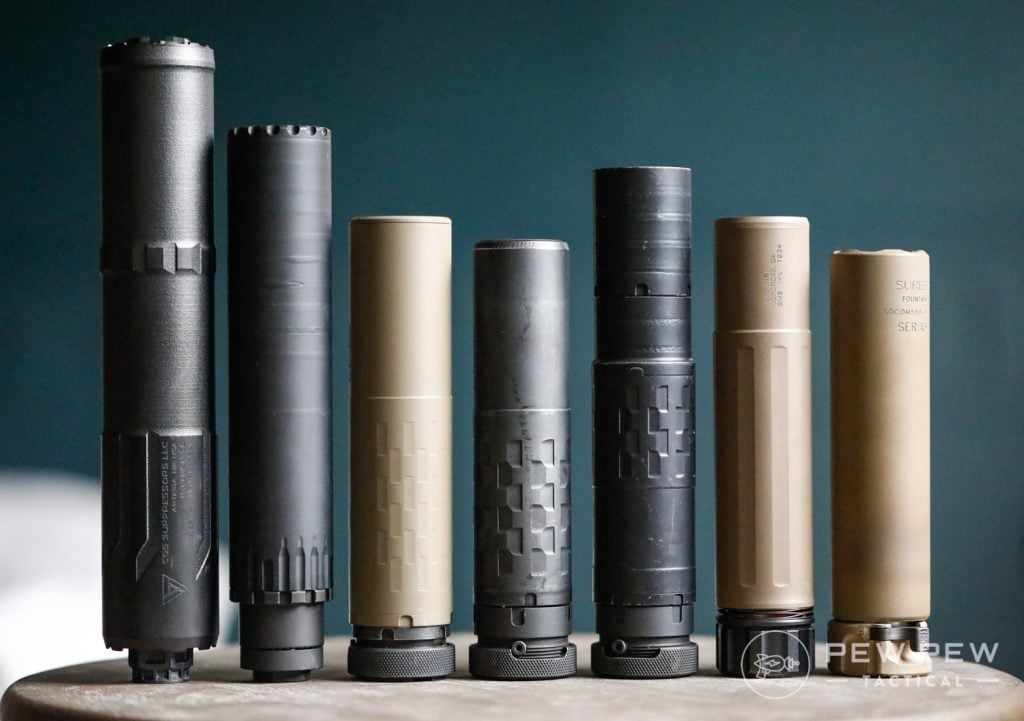 Walker Defense
Looking for a top notch AR-15 muzzle device? How about a 3D printed inconel one?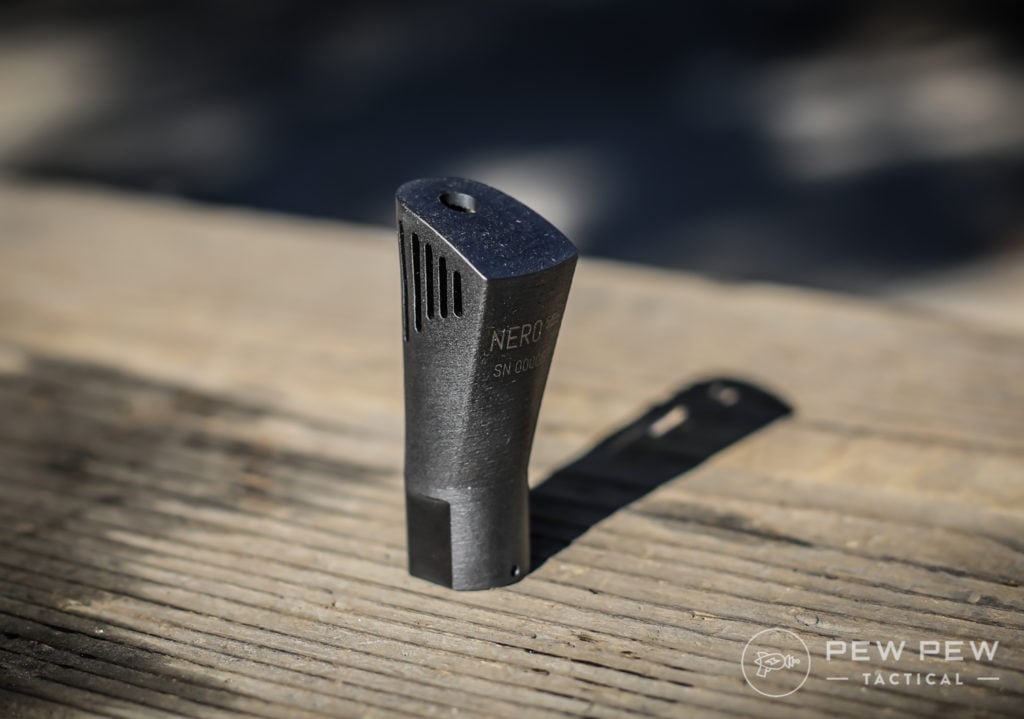 Check out the Nero from Walker Defense and with 20% off with code PPTBLACKFRIDAY20. Auto-enabled if you use the link.
And see how it fared in our Best Muzzle Devices article.
TriStar Trading
We've partnered up with TriStar Trading to feature our Pew Pew Tactical shirts & patches.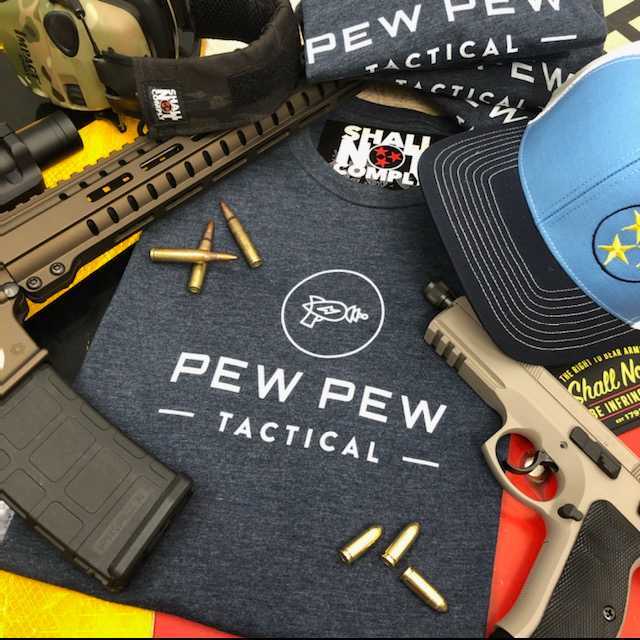 In stock and ready to ship so you aren't stuck waiting for weeks anymore.
And one of our best-sellers is back in stock…the Pew Pew Tactical Sling in multicam and black multicam…made in the US by Flatline Fiber.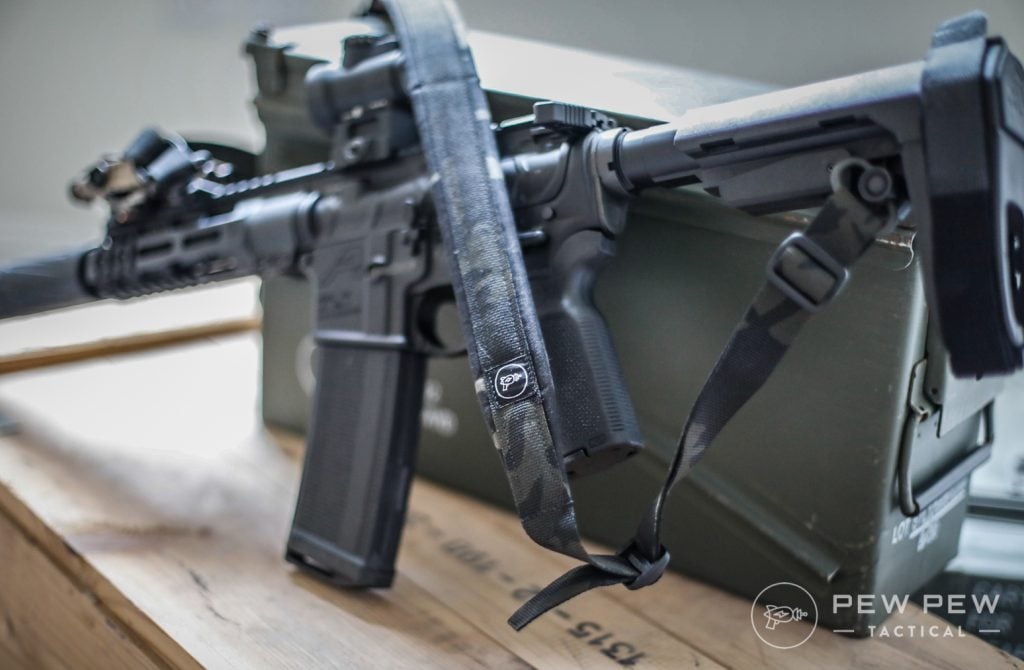 And the current deal is on Kore Belts…our favorite CCW belt that is easy to adjust on the fly and holds up everything you can throw at it…10% off with code PEWBELT10.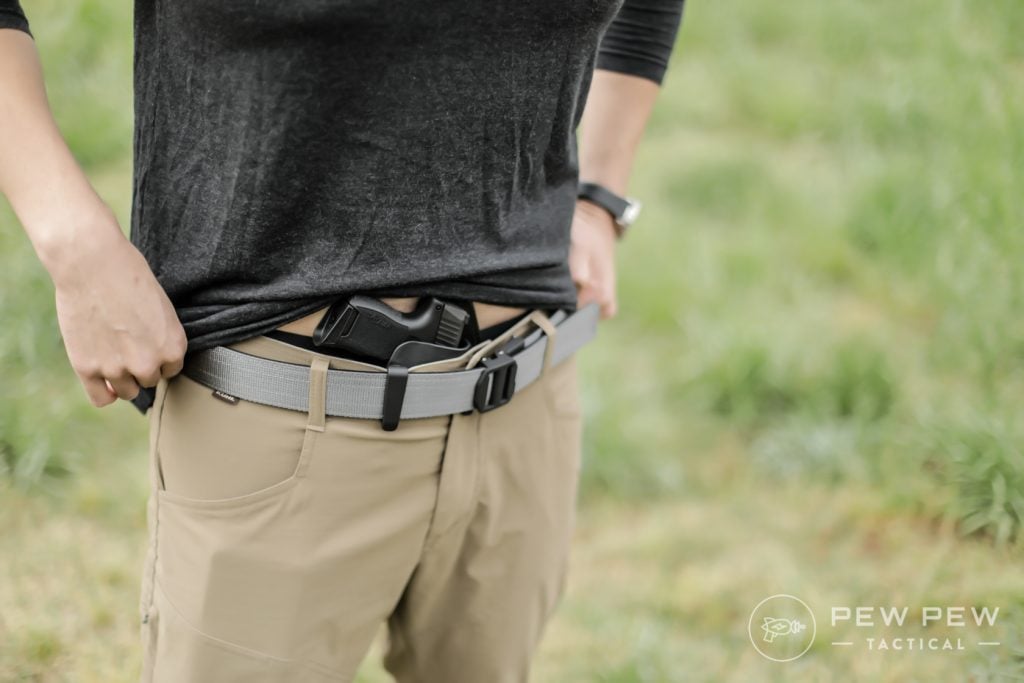 And just in this week…Long Sleeve Tees for the sudden nippy weather!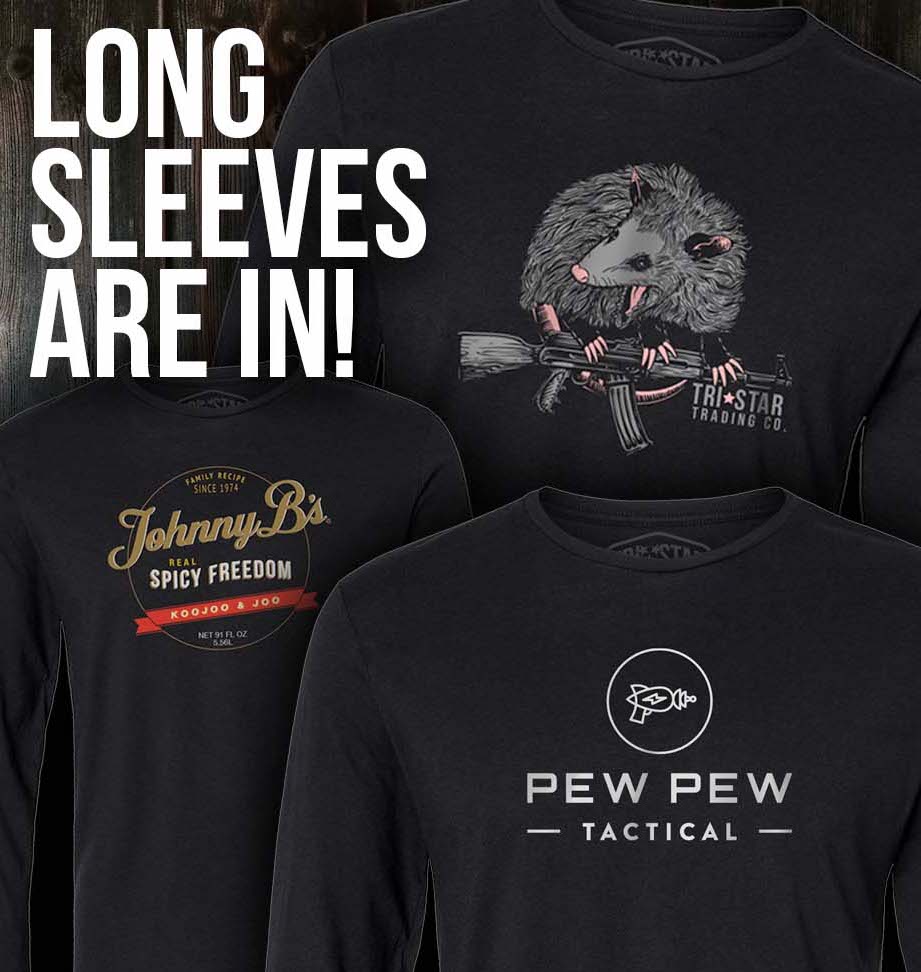 Thank you so much in advance for your support!!
True Shot Gun Club
True Shot Gun Club has been great these last two years with nice general pricing…and for Black Friday they have sweet combo deals!
There's a lot more where these came from…

Kygunco
One of our favorite places to buy guns online…Kygunco is going with a Black November with new deals released each week. Here's some of the best this week: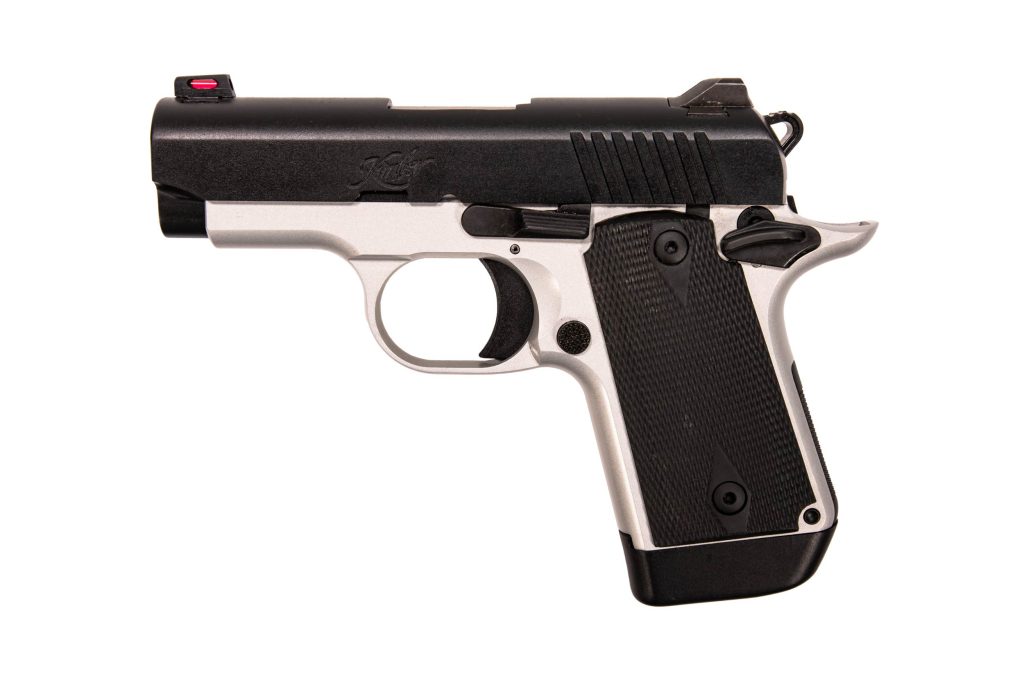 Taurus GX4 for $285 (see our review)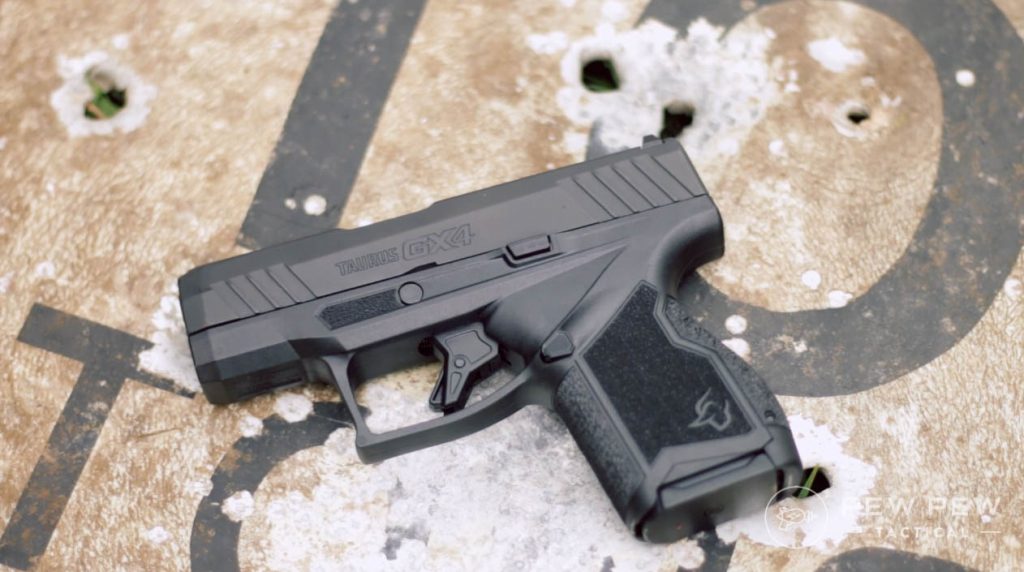 Anderson No Logo Stripped Lower for $35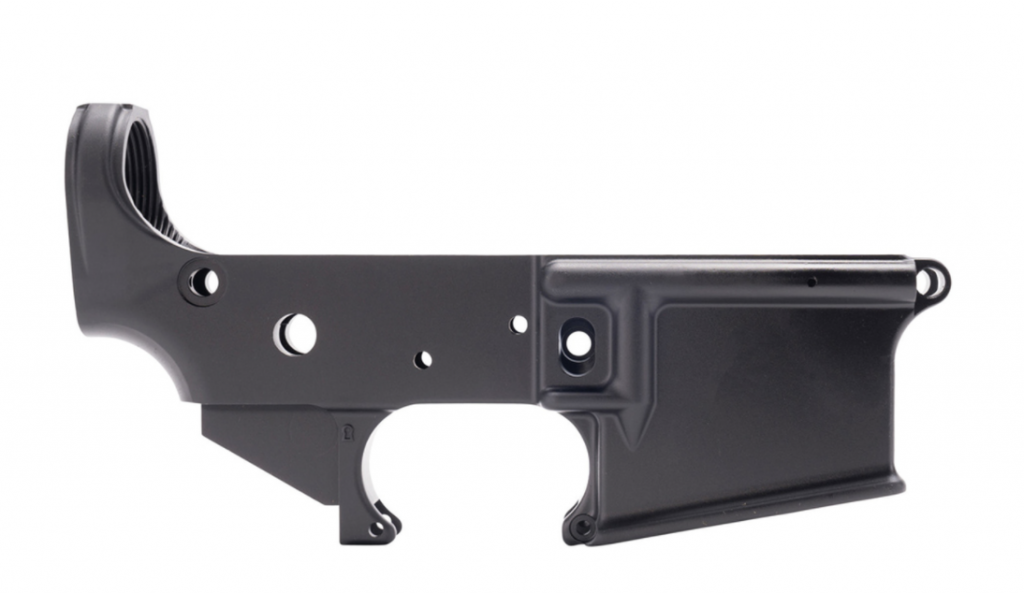 Emperor MXP12 Pump Shotgun for $145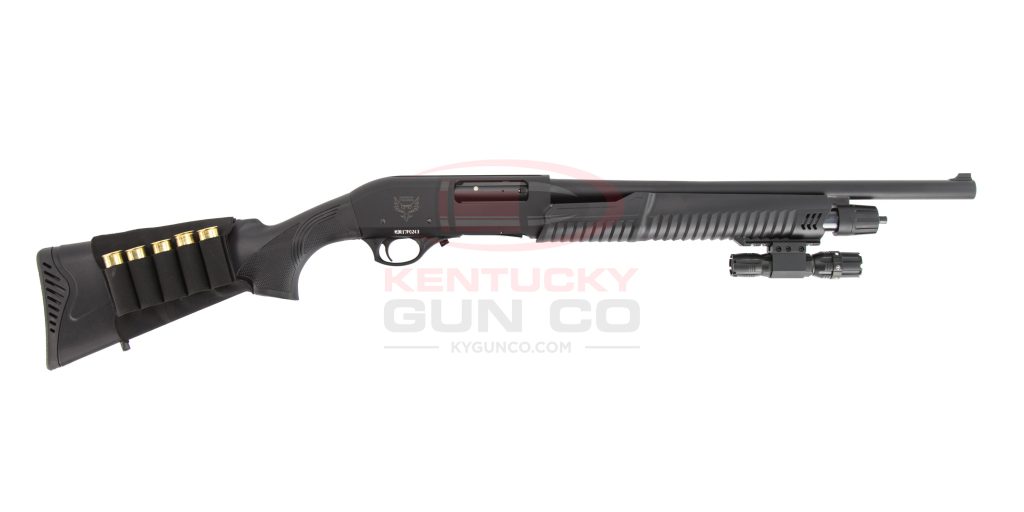 Heritage Arms 6.5″ Rough Rider .22LR and .22 Mag for $119. This thing is stupid fun…check out our review of the 16″ version.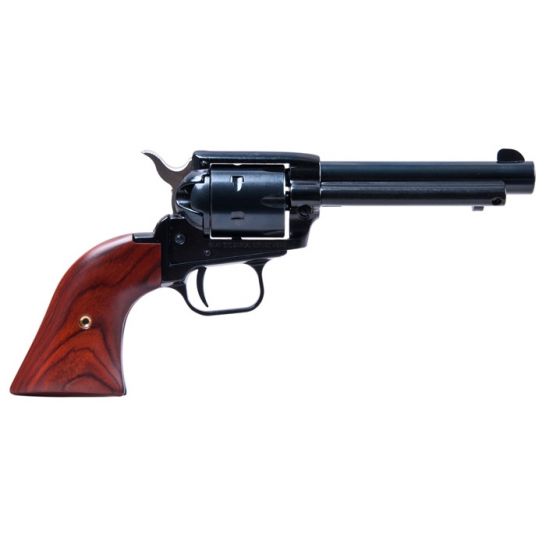 Magpul
Sorry, no big sales on their polymer products…but how about up to 75% off shirts, belts, and wallets?

RTS Tactical
A great source for everything ballistically rated, RTS Tactical has carriers, plates, helmets, and a whole lot more.
They have some nice 25% Off Sitewide Black Friday deal that's auto applied.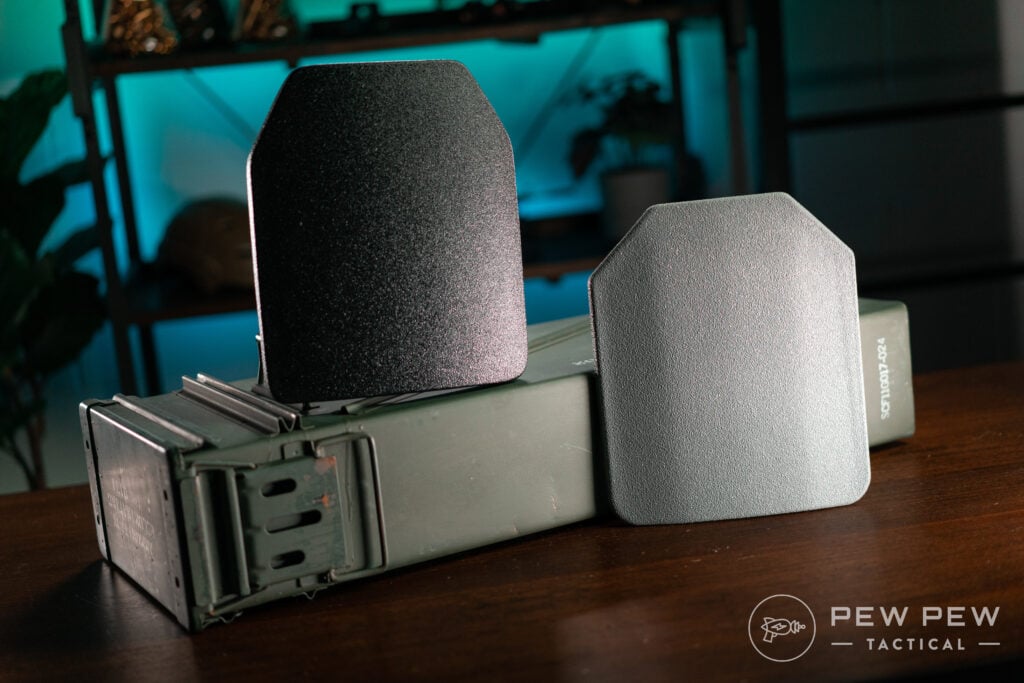 They fared quite well in our Best Body Armor testing…so check them out.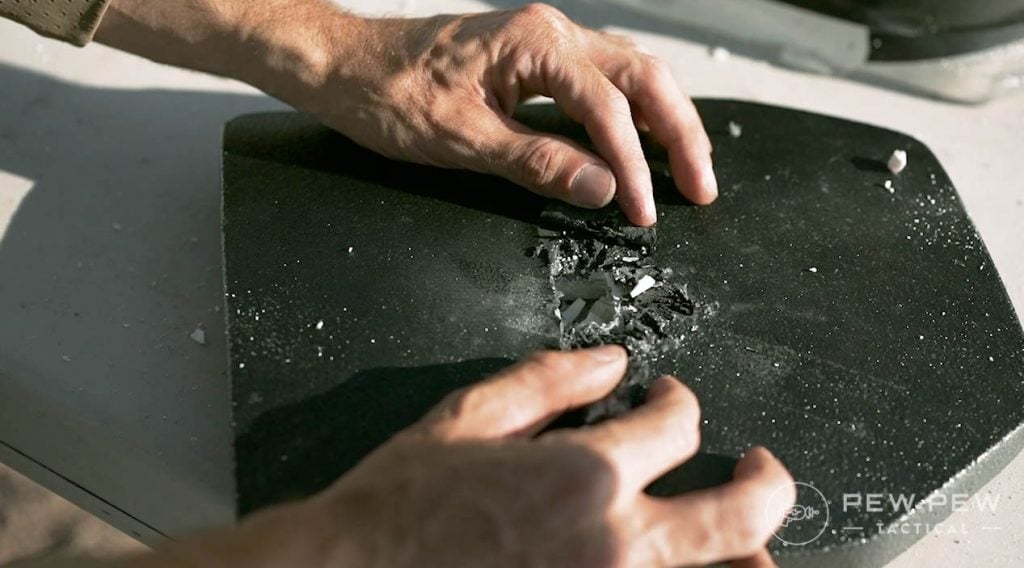 Silencer Shop
Looking for almost the easiest way to purchase a suppressor? Check out Silencer Shop and their sweet Black Friday/Cyber Monday deals of FREE $100 Giftcards.
YHM Turbo K
YHM Sidewinder 9
JK Armament 155/105
Q Half or Full Nelson
Add to cart, select your closest dealer, go there for the Silencer Shop kiosk…and you're basically done except for the long wait (thanks ATF).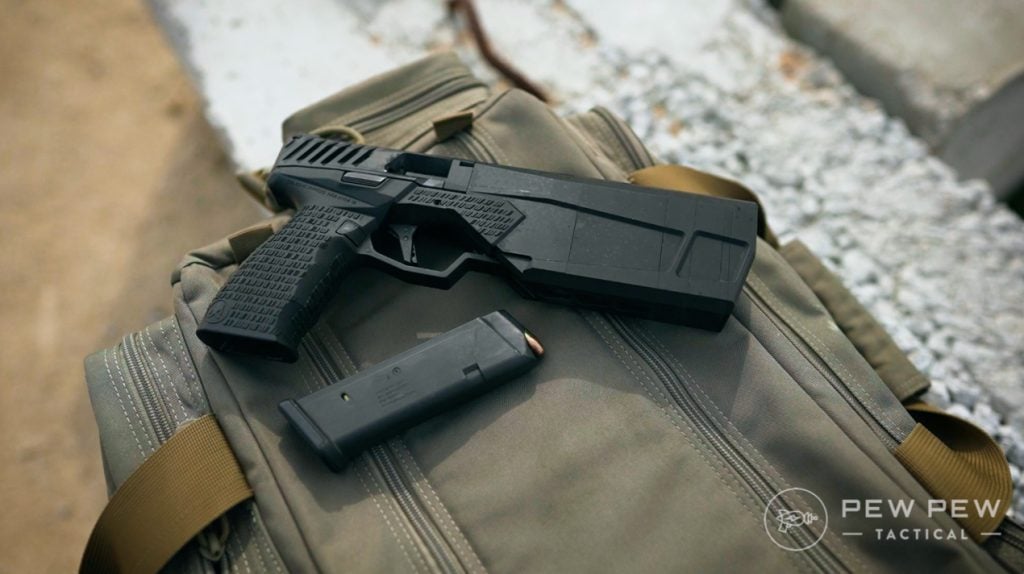 Optics Planet
They have a nice Pre-Black Friday Sale section already up. Plus you'll get 2% OP bucks with purchases. And up to 10% bucks on ammo.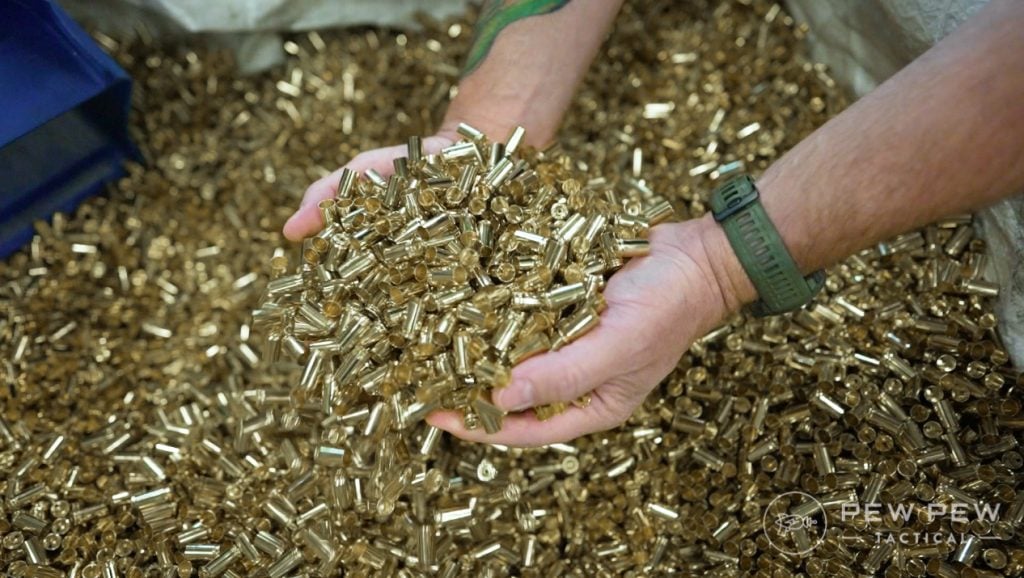 And now…27 cents per round on Tula 115gr 9mm (steel cased) with free shipping and that extra OP buck too.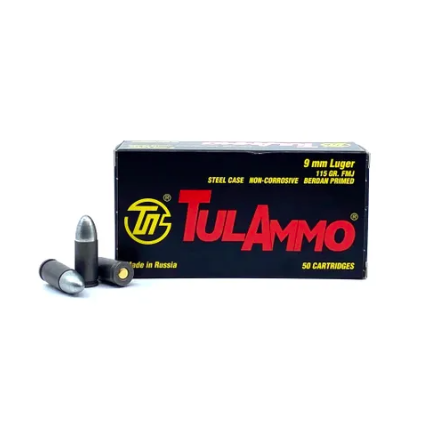 SecureIt Gun Storage
15% off their safes for Black Friday!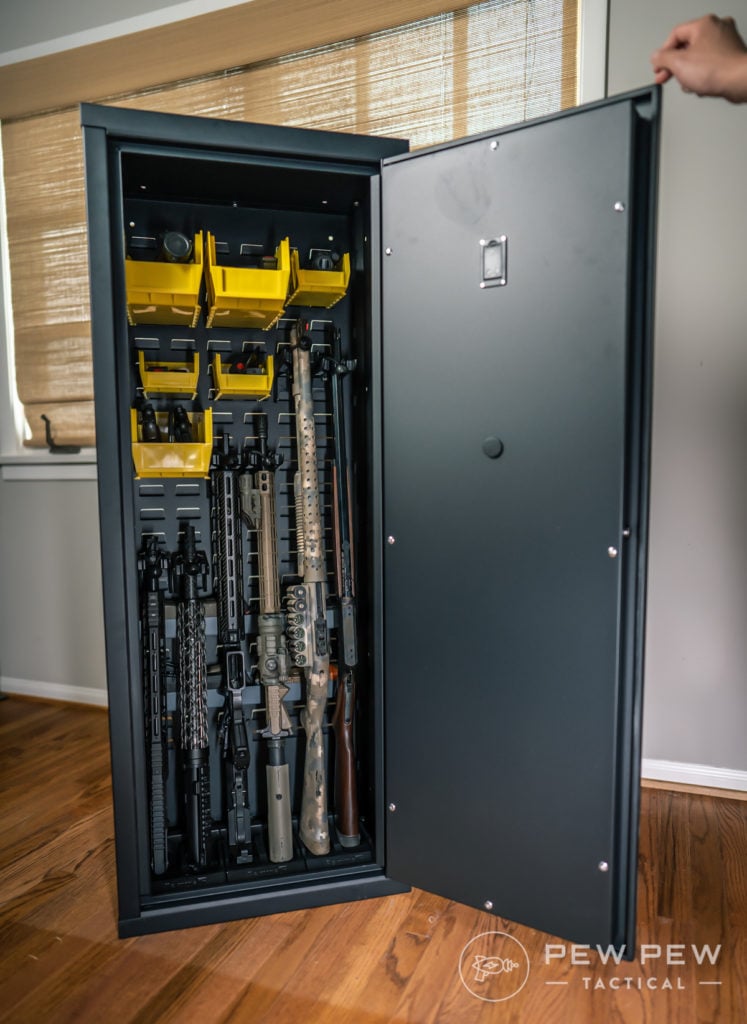 Unlike other safes which are a hassle to install…the Agile comes flat-packed (so you can get it into your room) and all assembly is internal.
Take a look at the full video for all the details!
Check out our full review of their Agile 52 which comes flat-packed for easy assembly in any small space.
See all their deals here.
Safariland
The number one name in duty and competition hosters, Safariland is second to none.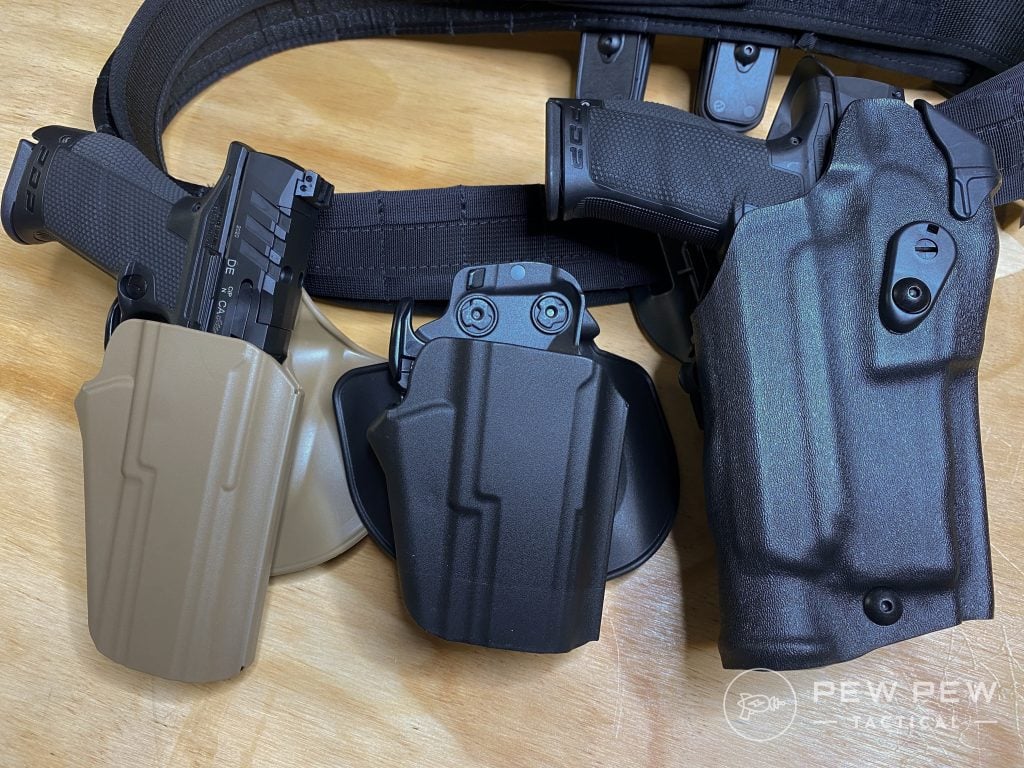 Right now they are running a 25% off Quick Attachment Systems with code QAS22.
Daniel Defense
Some of the best AR-15s and AR-10s you can find, DD is a name that has been battle tested for longer than most of the competition has been in business.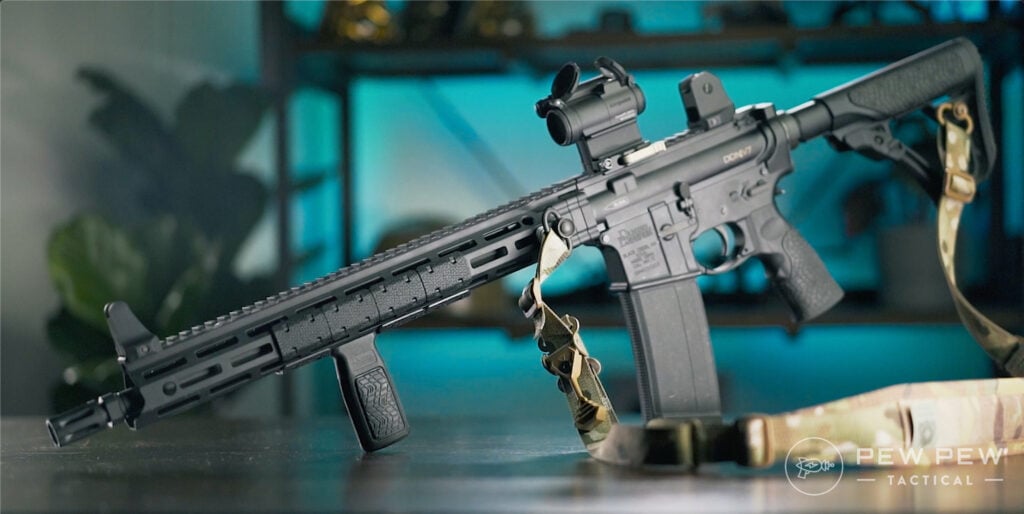 Check out our review on their best-selling DDM4V7.
Or check out our favorite AR-15 pistol (and SOCOM favorite as well)…the MK18.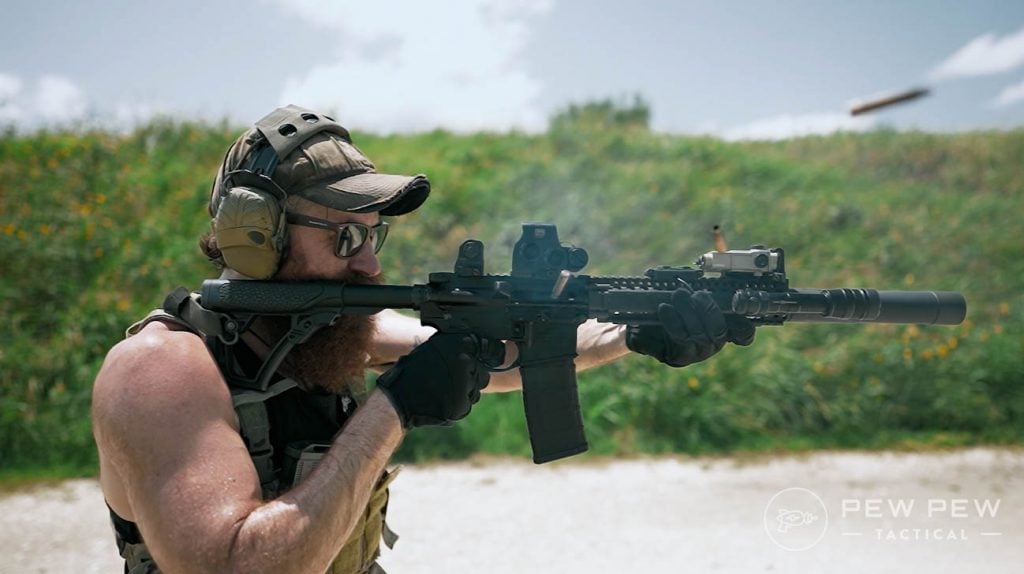 Ballistic Advantage
One of our favorite barrel makes has a nice Black Friday sale of up to 35% off.
If you've been holding off on a barrel for a build…it's time to jump on it! Check out our full review on a 5.56 baarel.
And see out our most recent two .300 BLK builds.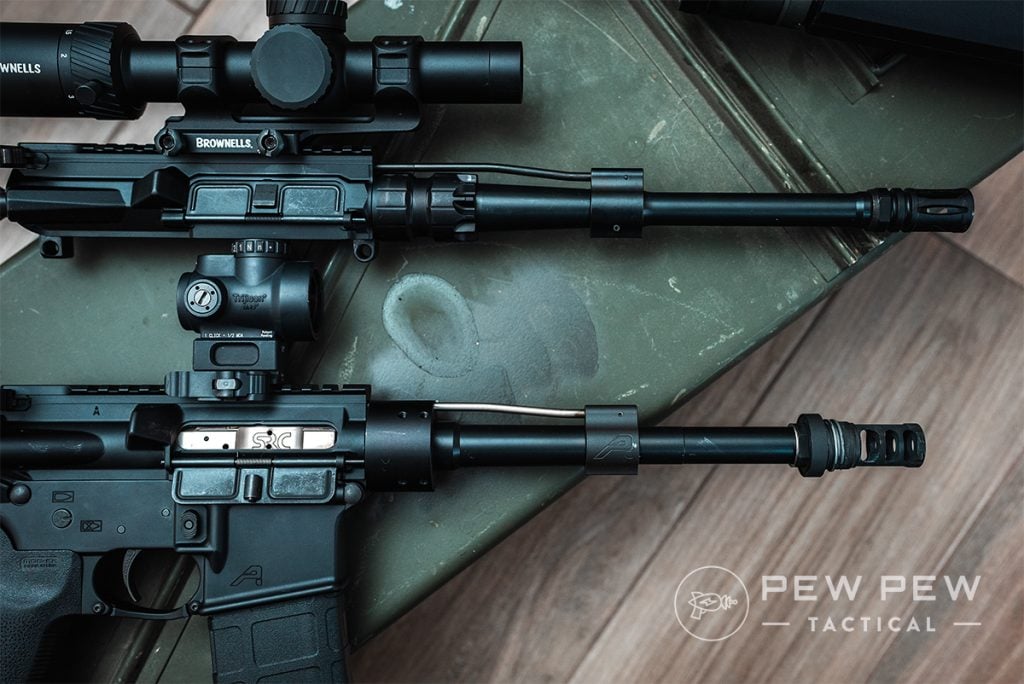 Sportsman's Warehouse
Their Black Friday Sale is on!
Lots of Pre-Black Friday Sales that center around guns, hunting, and more. Plus use coupon SG4001 for $25 off $125.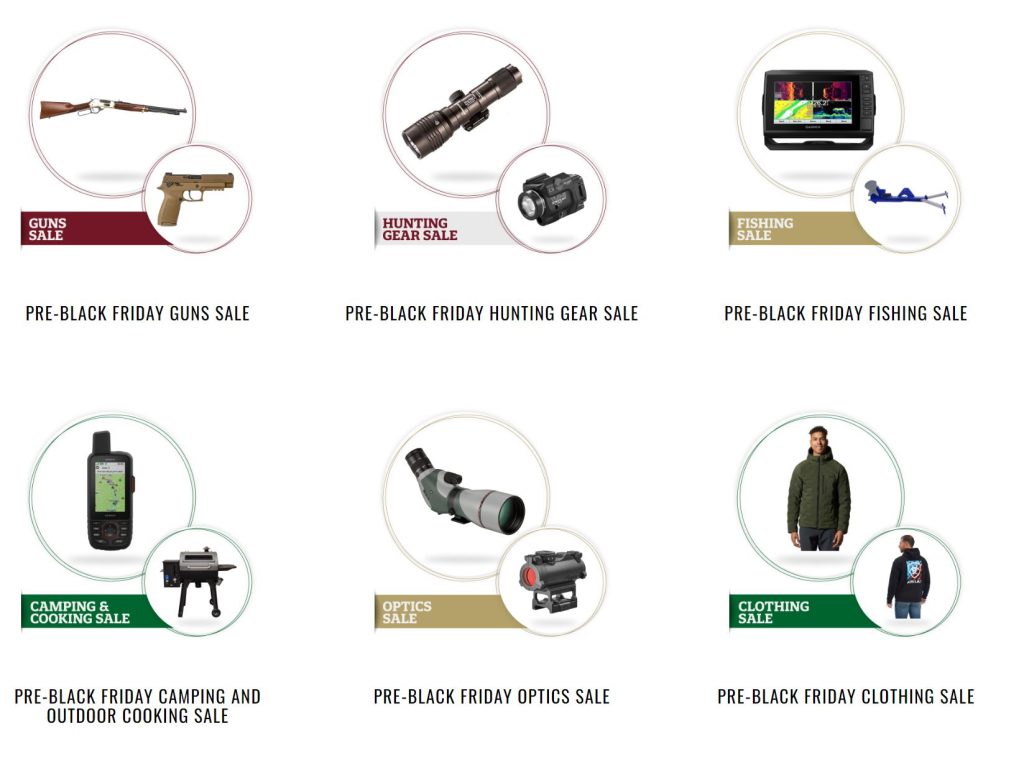 MIRA Safety
While you might not be SCUD hunting in Iraq any time soon, gas masks and personal protective equipment still have a place in every emergency kit.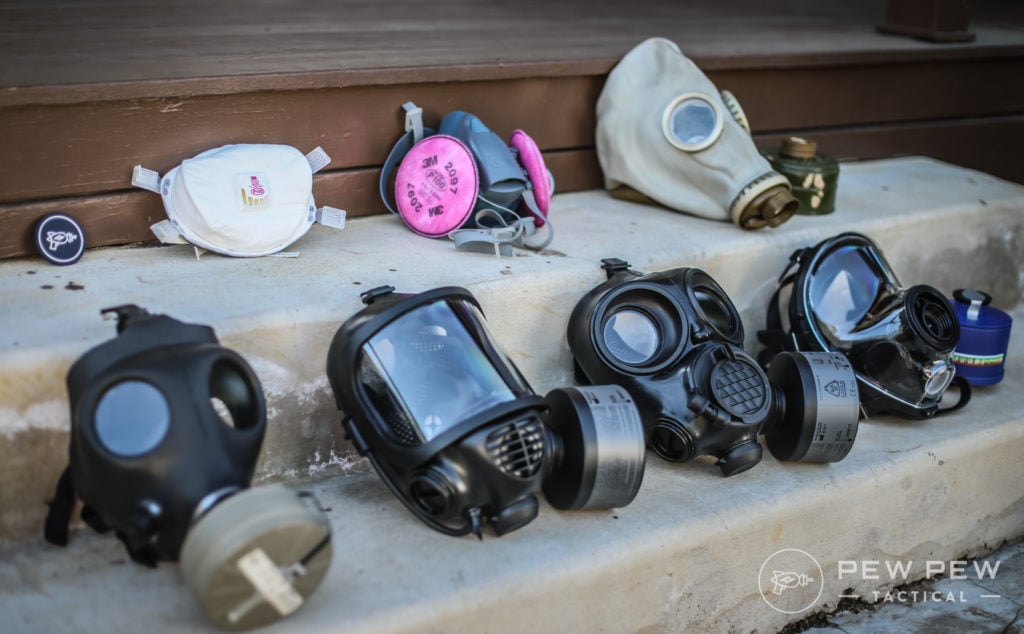 From gas attacks to smoke from wildfires to tear gas, protecting your lungs by filtering the air you breath can save your life.
They are running daily deals starting Nov 22nd so check back!
We've tested a bunch of gas masks before and really like what MIRA Safety has to offer.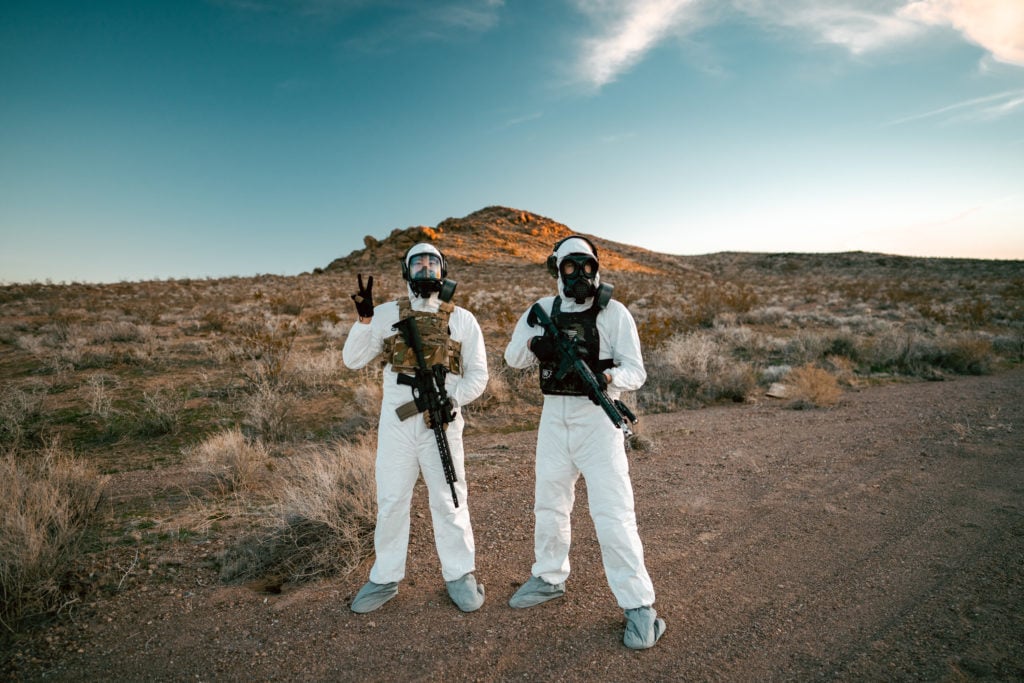 Plus their Level IV Ceramic Body Armor was the only one in our latest test to effectively stop two shots from 30.06 M2-AP rounds.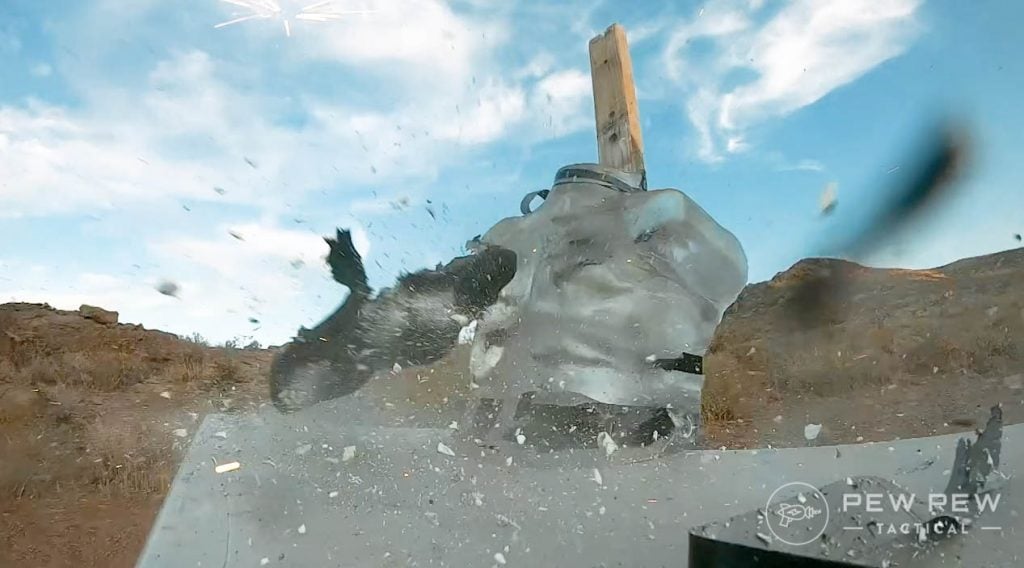 Home Security Superstore
Looking for something less-lethal? HSS has a bunch of goodies for that.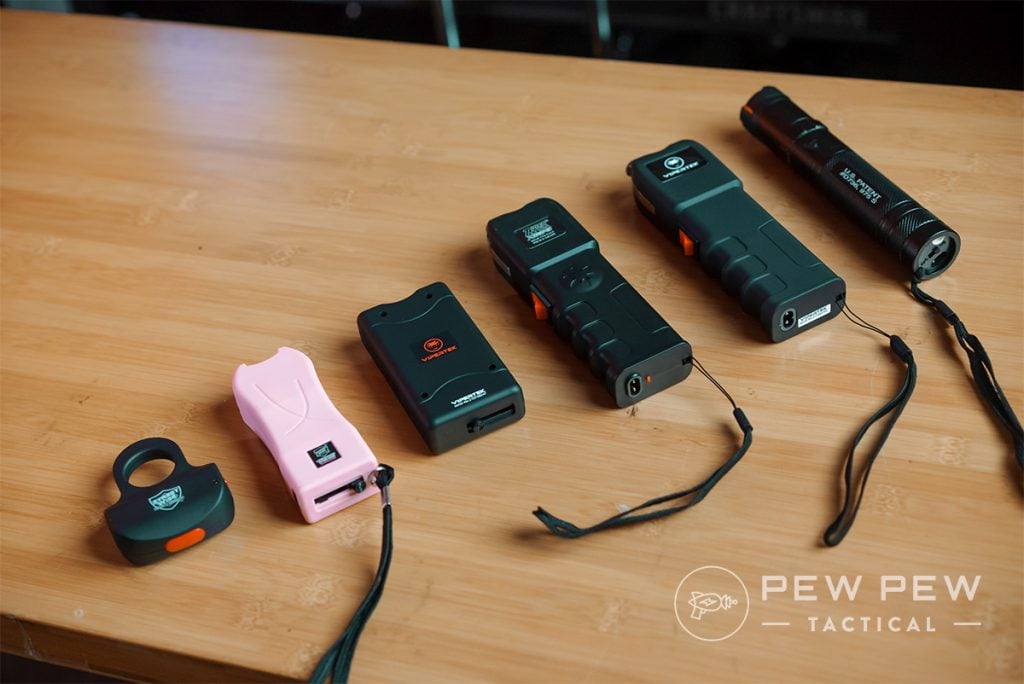 No deals yet but read on for our favorite picks…all tested in-house!
Best Taser & Stun Guns
Best Pepper Sprays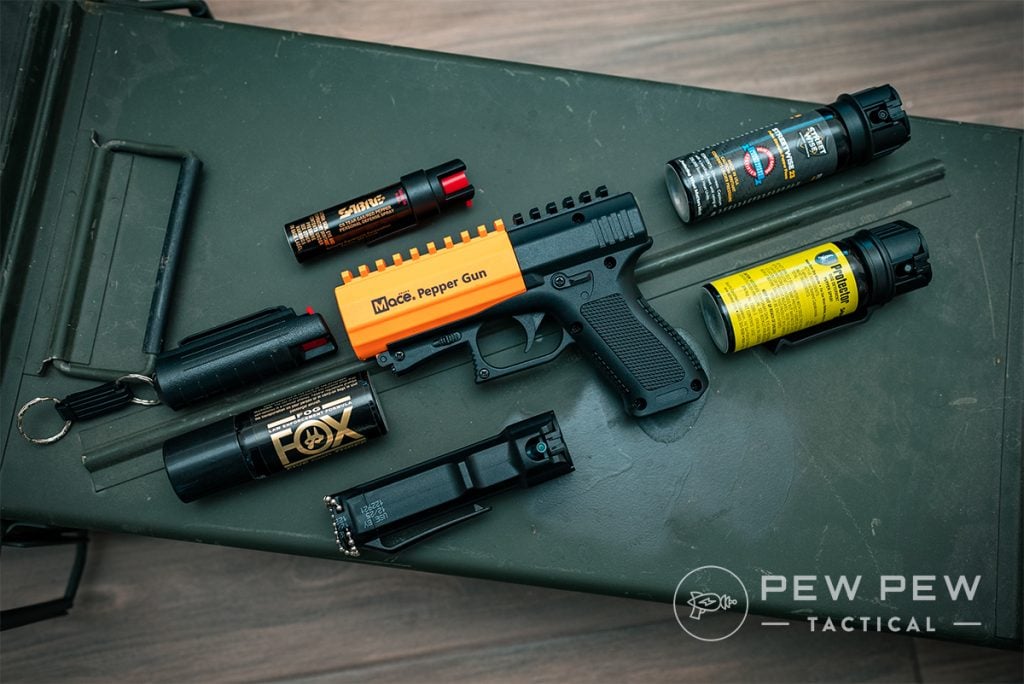 Premier Body Armor
Looking for some more covert body armor solutions? Check out Premier.
For Black Friday they have 20% off sitewide with code CYBERMONDAY.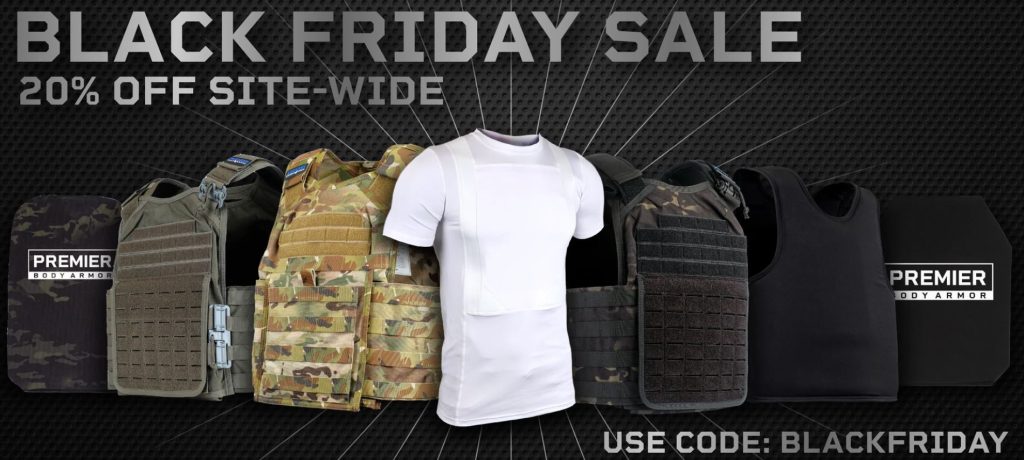 Veridian
20% off grip and hand stop accessories from the well-known laser brand.

AR500 Armor
HUGE sales going on at AR500, 25% off Non-Promo Items with code THANKS25 plus a LOT of deals on carriers, plates, and more!
We've reviewed the armor plates and the carriers before and really like them, take a full look at all of the armor blasting goodness!
Rounded Gear
Holsters are everywhere these days, but finding a good one is still one of the hardest parts of carrying!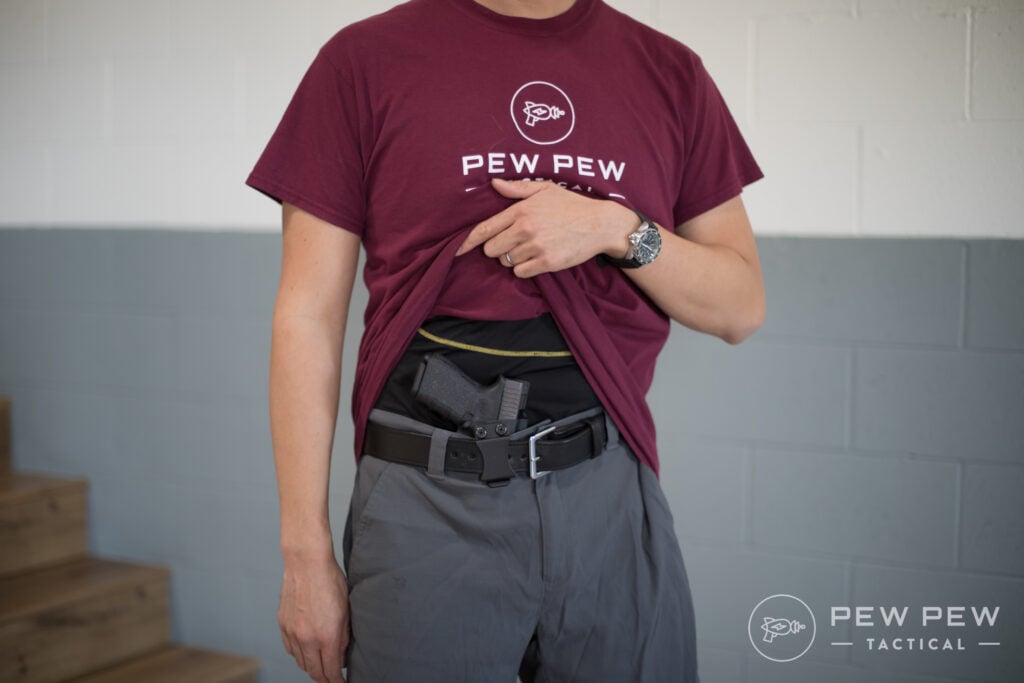 Concealment Express (now looks to be rebranded as ROUNDED) has a great line of IWB and OWB Kydex holsters – we've used them for EDC ourselves. See our full review.
Use code INSTANT15 for 15% off or BLACKFRIDAY for 30% off orders $100+.
Gets It Done (IWB)
37
at Rounded Gear
Prices accurate at time of writing
Prices accurate at time of writing
Available Coupons
25% off all OAKLEY products – OAKLEY25


Copied!
Visit Merchant
Amazon
Last year there were a few good deals on hearing protection and ammo cans, and of course all of the awesome Amazon products.
How about the BUG-A-SALT 3.0 for $33? Always a hit at gift exchanges…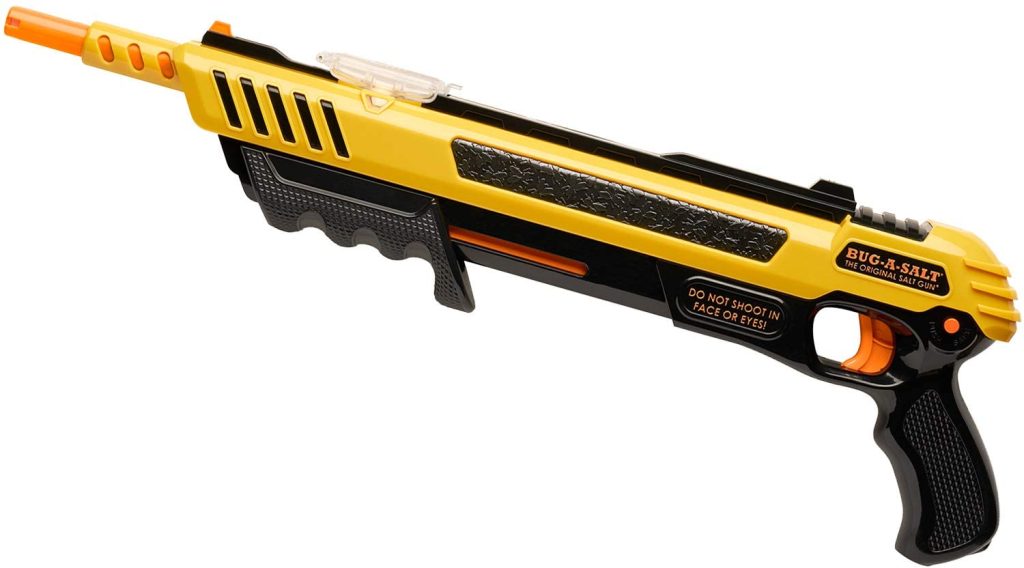 If you're looking for a fun gift, maybe take a look at the Omniblade!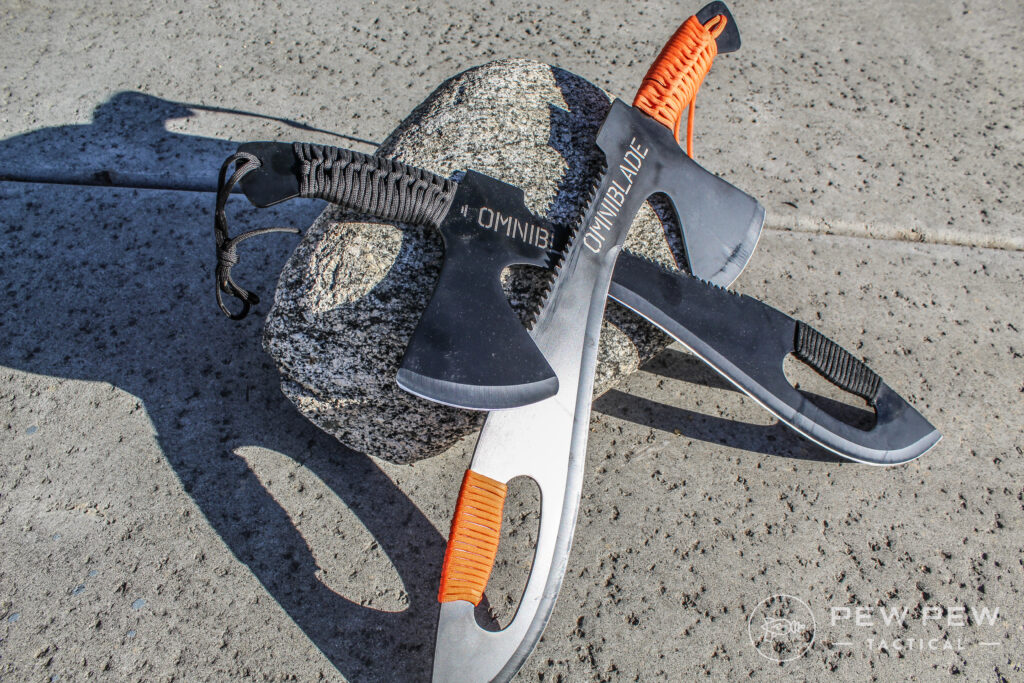 This is a weird tool that we're reviewing right now, but it's surprisingly effective and handy.
See the rest of Amazon's deals (big emphasis on Fire Sticks/Tablets & general electronics).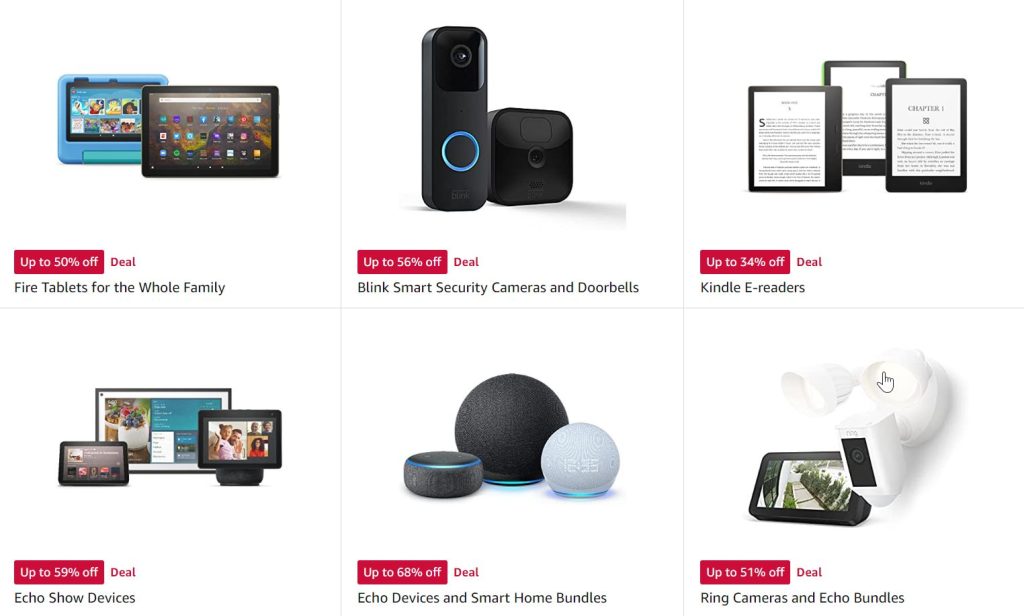 Vaultek
We have a few reviews covering Vaultek's MXi, VT10i, and VT20i safes — this are solid and dependable handgun safes.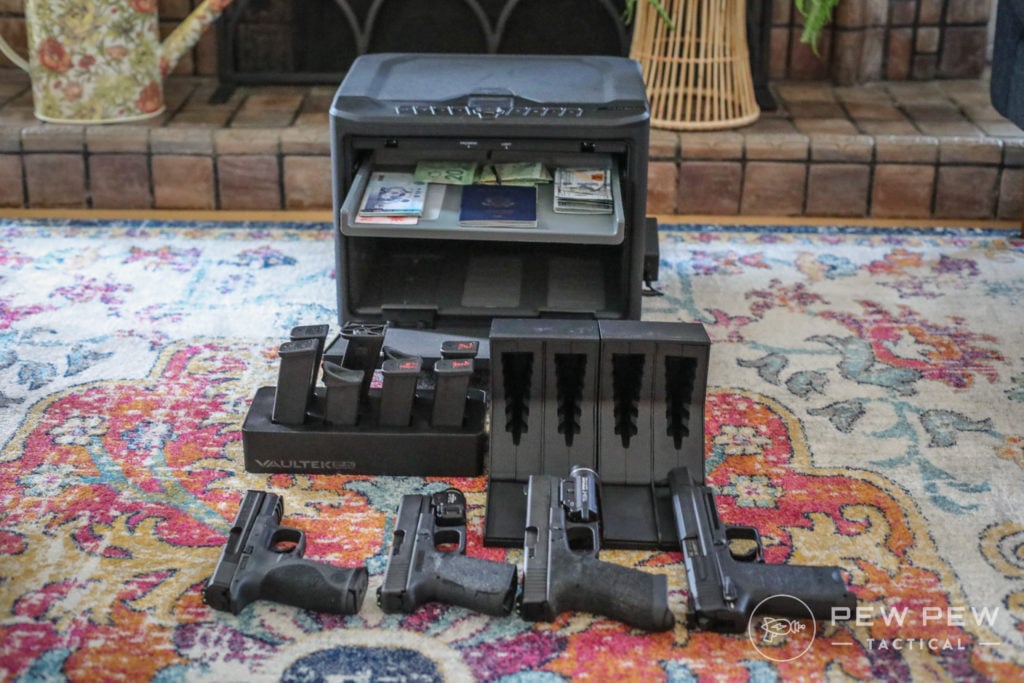 Our new favorite travel unit is their Lifepod.
109
at Vaultek
Prices accurate at time of writing
Prices accurate at time of writing
Available Coupons
25% off all OAKLEY products – OAKLEY25


Copied!
Visit Merchant
Check it out and more in Best Quick Access Gun Cases.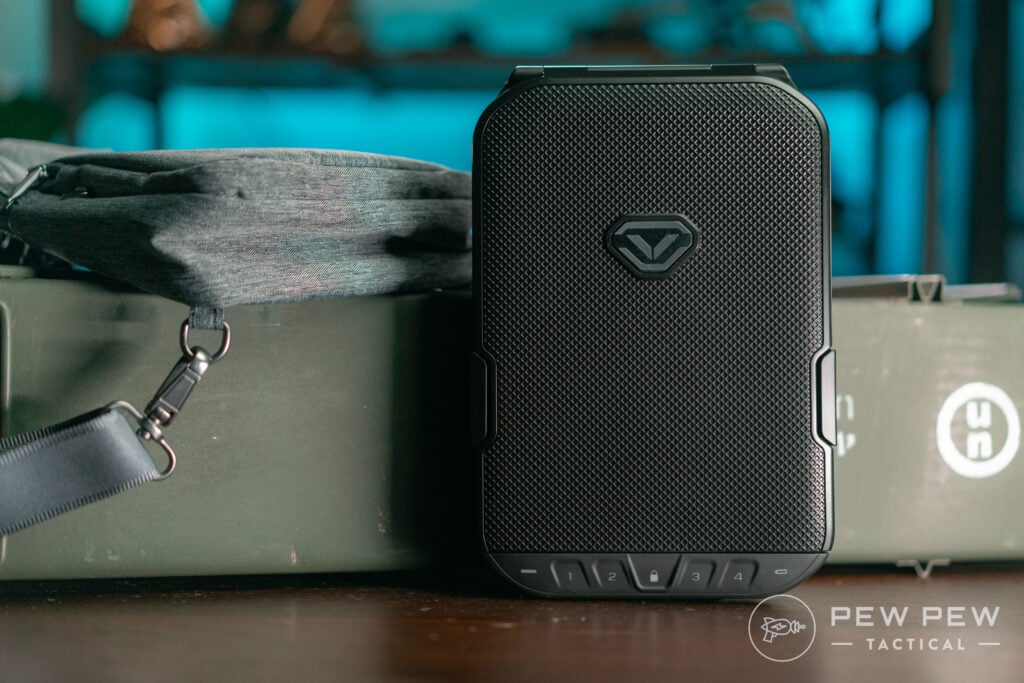 Black Friday hasn't started for them yet, but we'll keep checking!
Lone Wolf
Awesome Glock triggers, barrels, parts, and more!
Looks like they will be rotating deals…but right now its 25% off complete pistols and 30% off Timberwolf frames.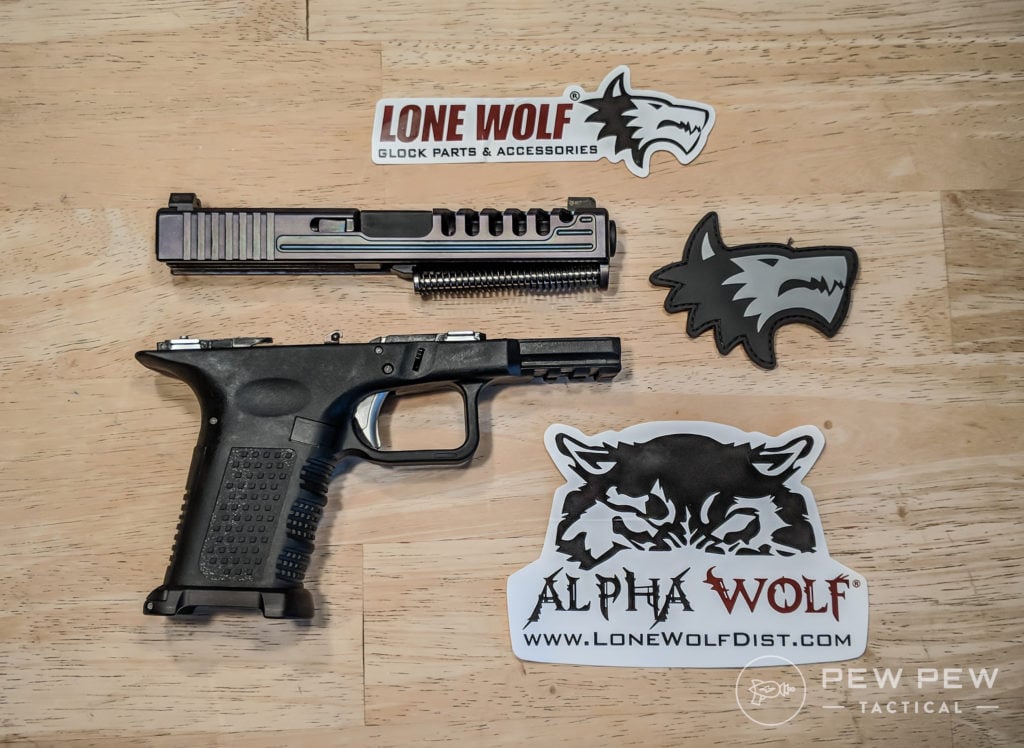 5.11
Nothing yet but last year was 20% off sitewide.
We're fans of their plate carriers…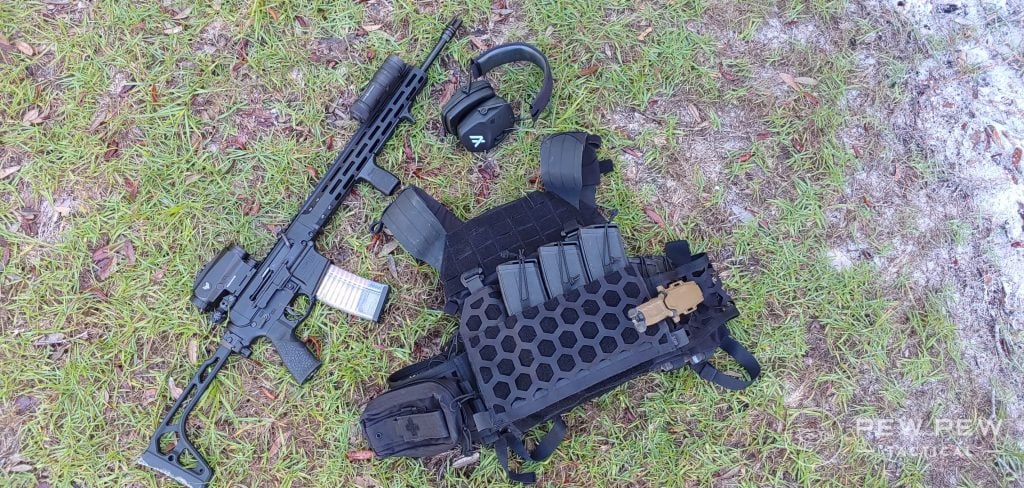 And low profile AMP bags.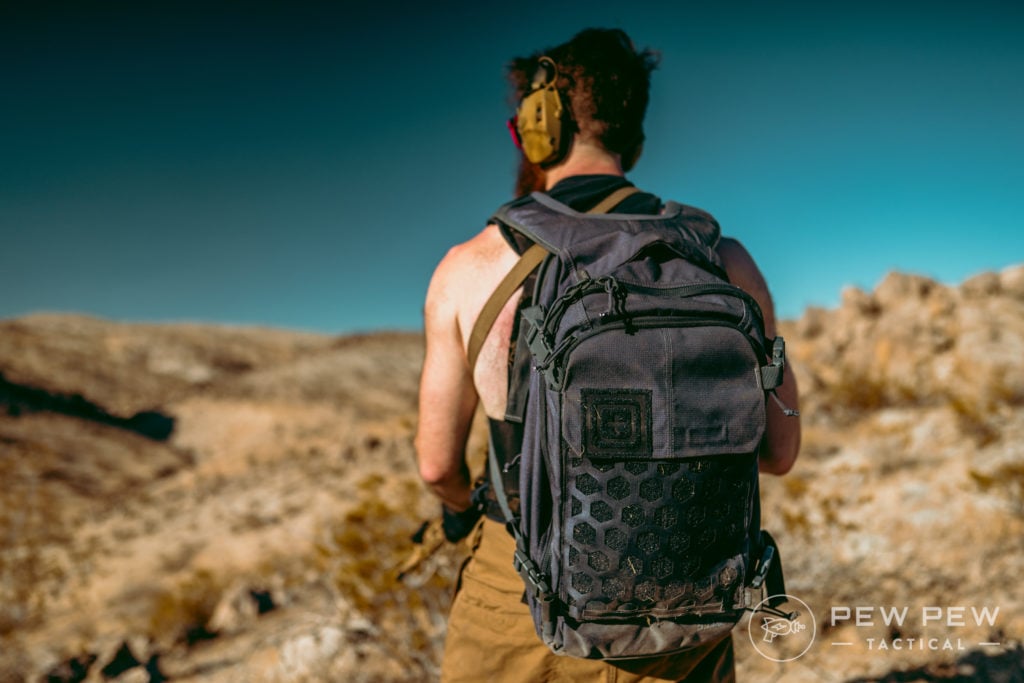 Beretta USA
Though no direct firearm sales…they've got magazines galore, great clothing, and other accessories.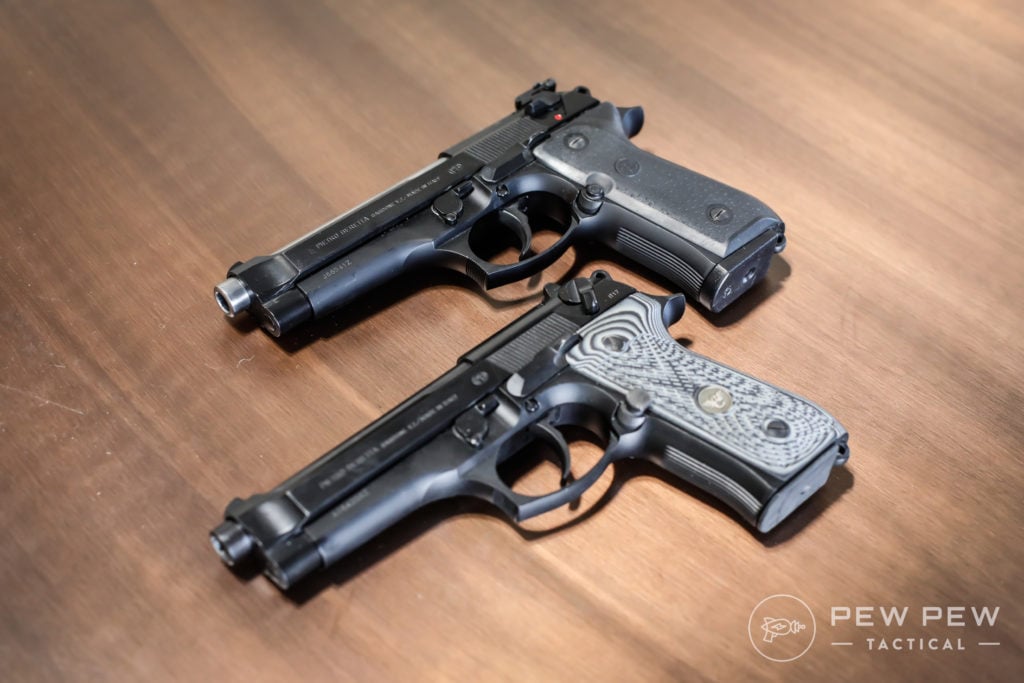 Crossbreed Holsters
Crossbreed has some nice Hybrid holsters and right now some are up to 35% off for Black Friday.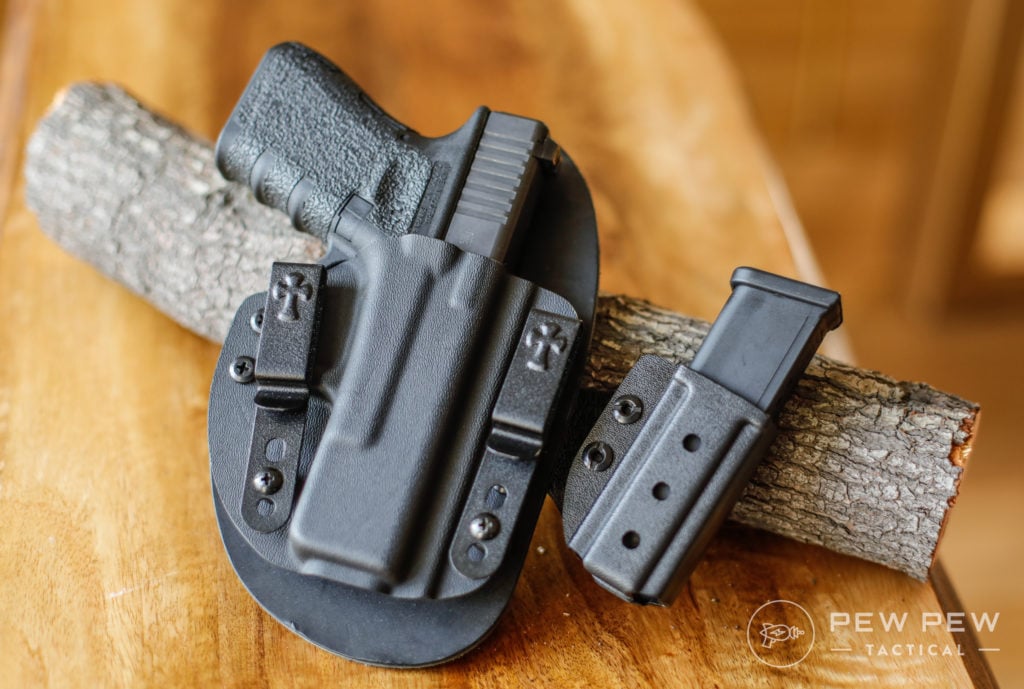 Be sure to take a look at the full reviews!
USCCA
A leading name in carry protection, USCCA is there for you when the worst has happened and you've had to defend your life or the life of a loved one with lethal force.

While not available in every state due to local laws, USCCA has a national network of lawyers ready to act on your behalf.
Eric has a complete review about USCCA, he's been a member since 2017!
ATN
Thermal optics are not cheap normally, but ATN has some great starter options AND some outstanding top tier optics if you're looking to really go big this year.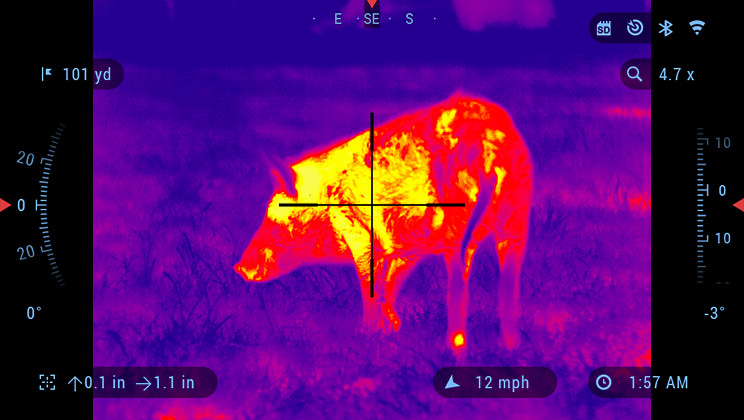 Check out all their deals here.

Cabelas
Cabelas has their Black Friday Sale active with up to 50% savings on shooting/hunting products and more.
---
Note: These following companies haven't updated their Black Friday & Cyber Monday Deals yet…so stay tuned!
Walmart
Walmart will drop their Black Friday Deals on Monday the 21st at 7pm ET so stay tuned!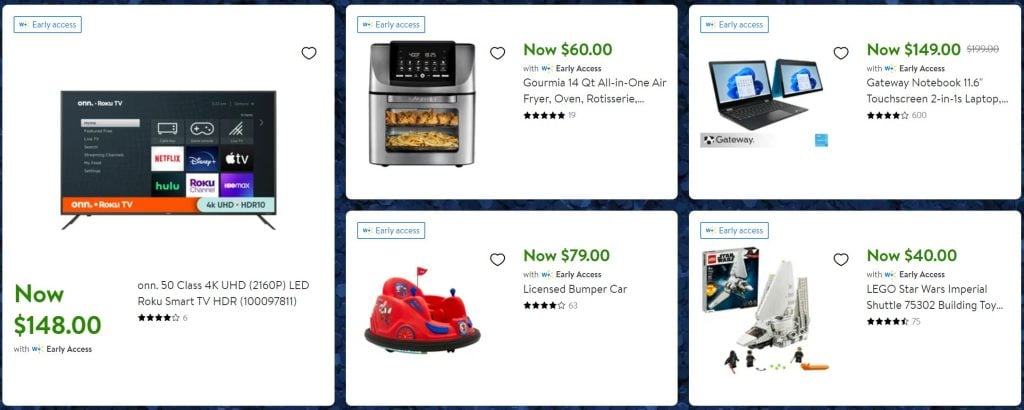 ---
Stag Arms
Nothing yet but last year they had some good deals.

Make special note of Stag Arms you left handed people, Stag has one of the few AR-15s that is actually designed from the forging to be left-handed!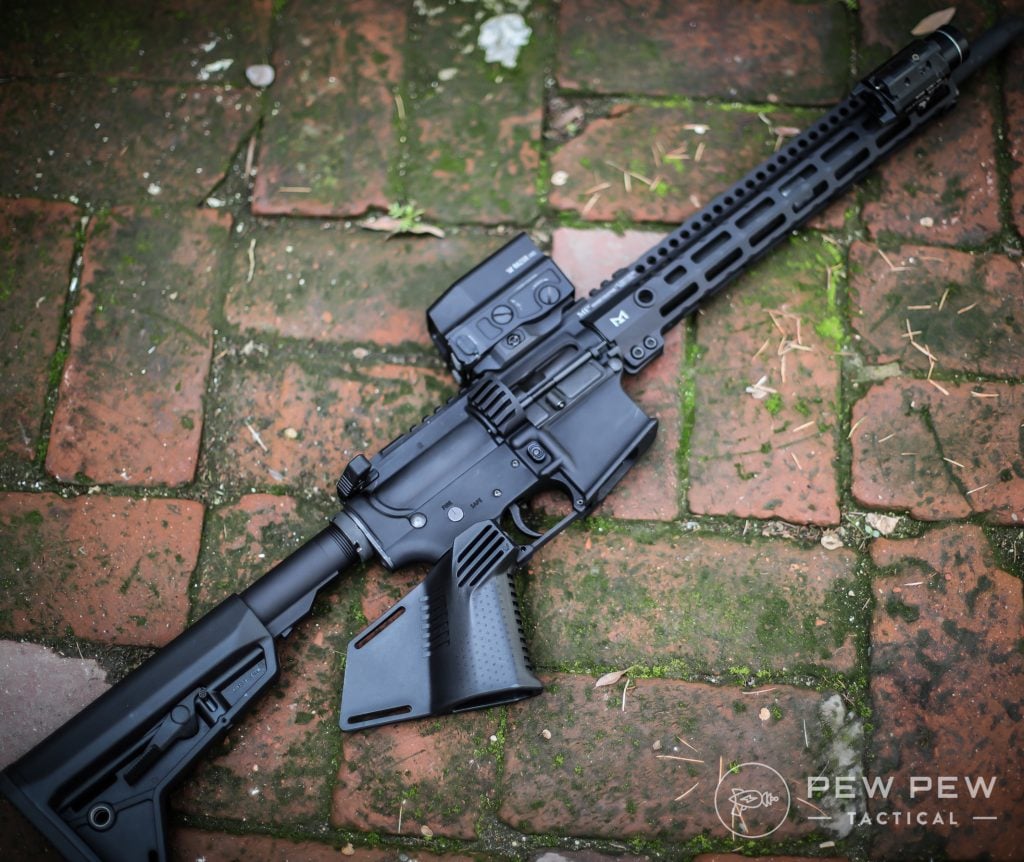 GunPrime
No info on any Black Friday sales yet, but we should be seeing something soon!
One of the few online retailers with stock still on the shelves, take a look at GunPrime for all kinds of firearms!
Tandemkross
For some of the best Ruger 10/22 and other rimfire gun upgrades on the market, Tandemkross is where you need to shop!
While their big sale has not kicked off yet, it should be here soon!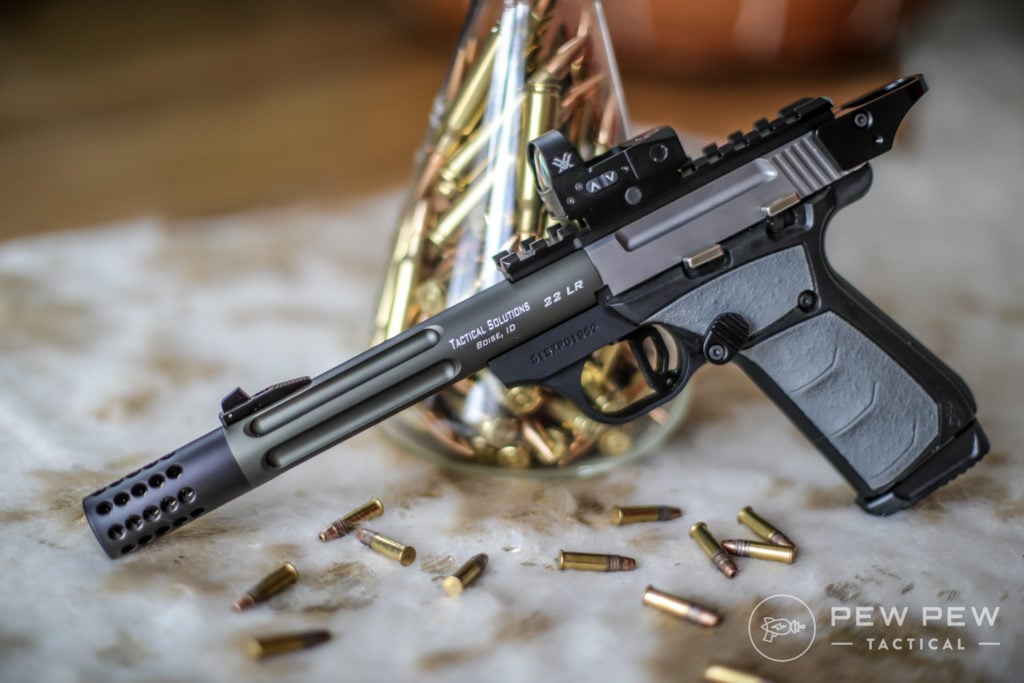 From Buckmark to Victory to the 10/22 and more, Tandemkross has upgrades for it all!
Tenicor
Need a holster? Tenicor should be having some solid Black Friday sales soon, don't miss out!
Read about our tests and thoughts on Tenicor in the Best Concealed Carry Holsters! Hint…they are great for comfy light-mounted pure Kydex holsters.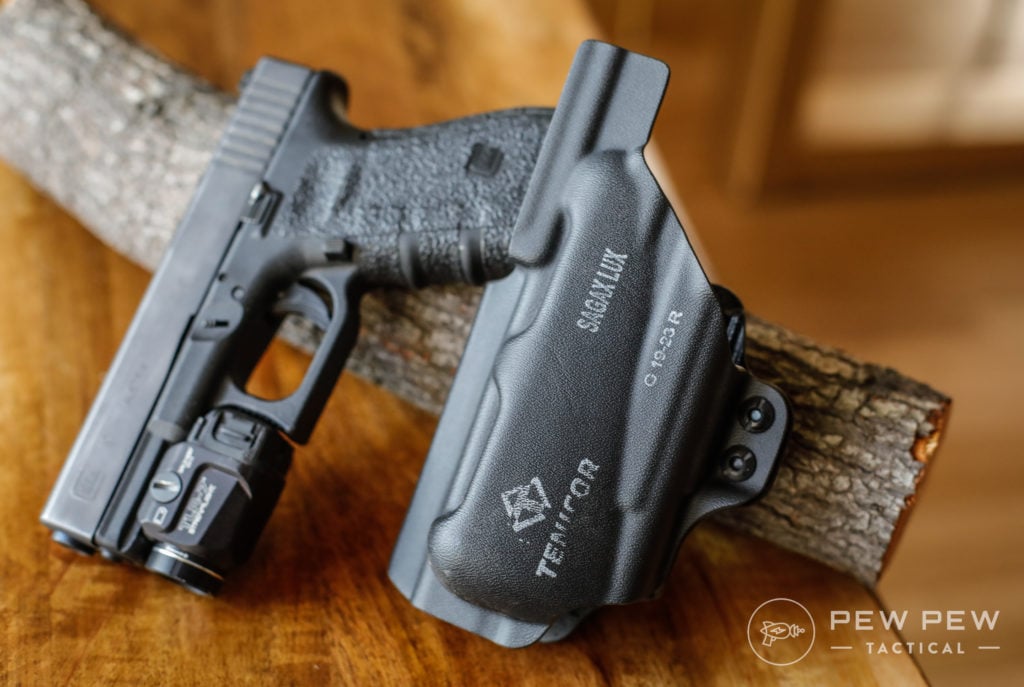 Hard Head Veterans Helmets
Solid ballistic rated helmets for a decent price.
Right now no Black Friday deals yet…
Take a look at our video of John's latest helmet set up including night vision and HHV!
Tyrant Designs
Some of the coolest looking and best feeling AR, Glock, and Sig accessories around – Tyrant Designs mills all of their parts for the best fit, finish, and feel possible.
We're waiting on their BF/CM deals to start!
Their AR stuff is pretty rad…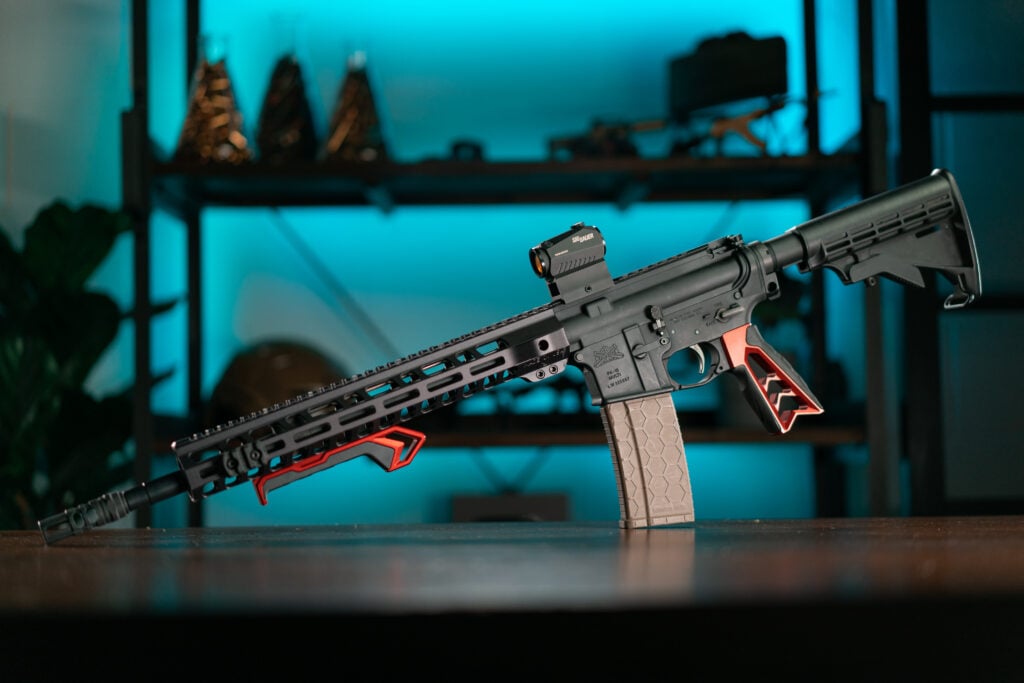 Plus we like their newest foray into Glock mods…check out all our favorites in Best Glock Mods.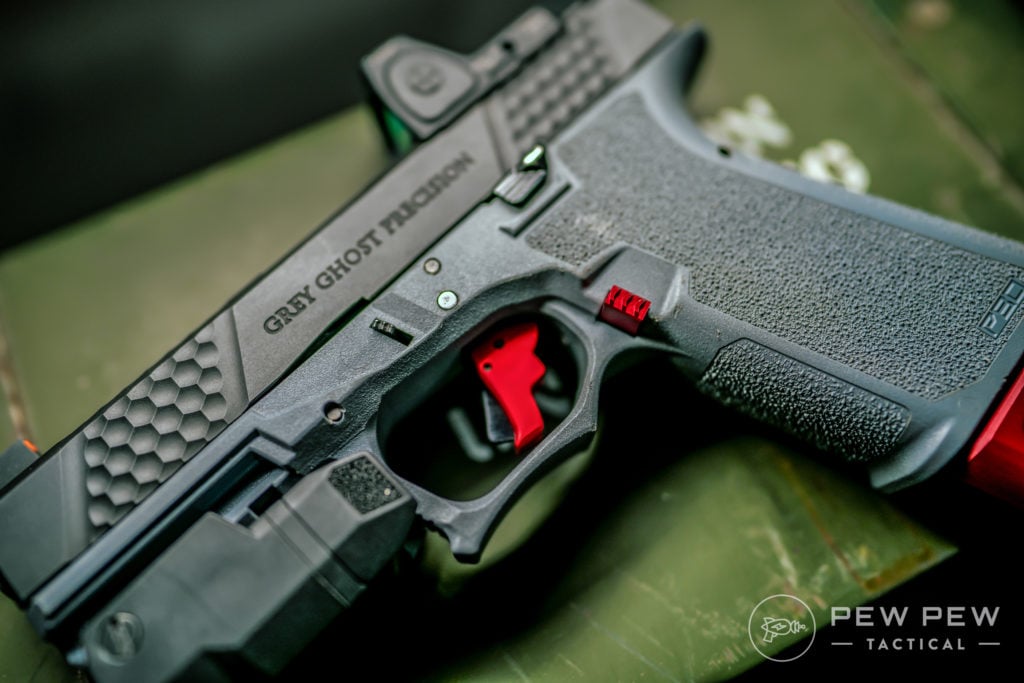 Patriot Pin
Another ban state compliance option, the Patriot Pin is a great way of converting your standard AR-15 into a fixed magazine rifle.
Full review here.
55
at Patriot Pin
Prices accurate at time of writing
Prices accurate at time of writing
Available Coupons
25% off all OAKLEY products – OAKLEY25


Copied!
Visit Merchant
Last year had some solid sales!
Parting Shots
Alright, thanks for sticking with us, and happy hunting.
Like I said, we'll be updating this as the sales go on, and be sure to let us know in the comments if you find an awesome deal we haven't mentioned so others can save too. 
Thanks, and enjoy your Thanksgiving!
Want to see our favorite guns and gear?  Check out our Holiday Gift Guide and Editor's Picks.