By Ashley Silver
Police1
Thank you for reading this post, don't forget to follow and signup for notifications!
MEMPHIS, Tenn. — A man was arrested and held on $10,000 bond after playing a 90-mph cat-and-mouse game with deputies on a Tennessee interstate and threatening to commit a Uvalde-type mass shooting.
According to Action News 5, police observed 21-year-old Christopher D. Caldwell's black Lexus weaving between vehicles and cutting off cars on the interstate while traveling at 90 mph. Action News 5 reported Caldwell appeared to be "taunting deputies" with risky vehicle maneuvers as he attempted to elude them.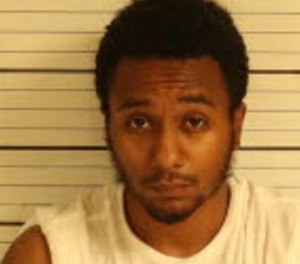 Police eventually caught up with Caldwell after he was forced to stop for traffic, placing him inside their patrol vehicle. While in police custody, Caldwell began a conversation with the deputies, informing them multiple times that "once he gets out of jail, he would put on his tactical gear and would be on the news," according to Action 5.
The man also told officers that he would, "commit the next Dallas shooting … something like Uvalde in Texas."
The officers found a loaded handgun with 17 9mm rounds inside of the magazine, a box with 10 Luger 9mm rounds, a box with 87 Winchester 9mm rounds, an empty box of .308 rifle rounds and a magazine pouch after they searched Caldwell's car.
Caldwell was charged with speeding, reckless driving and making threats of mass violence on school property, according to the report.