Trending: Ammo in Stock, Best AR-15s, & Best Beginner Handguns
So…Halloween Gun Sales are a thing now.  But if you think about it…it's the perfect thing to bridge the gap until Black Friday and Cyber Monday.
Thank you for reading this post, don't forget to follow and signup for notifications!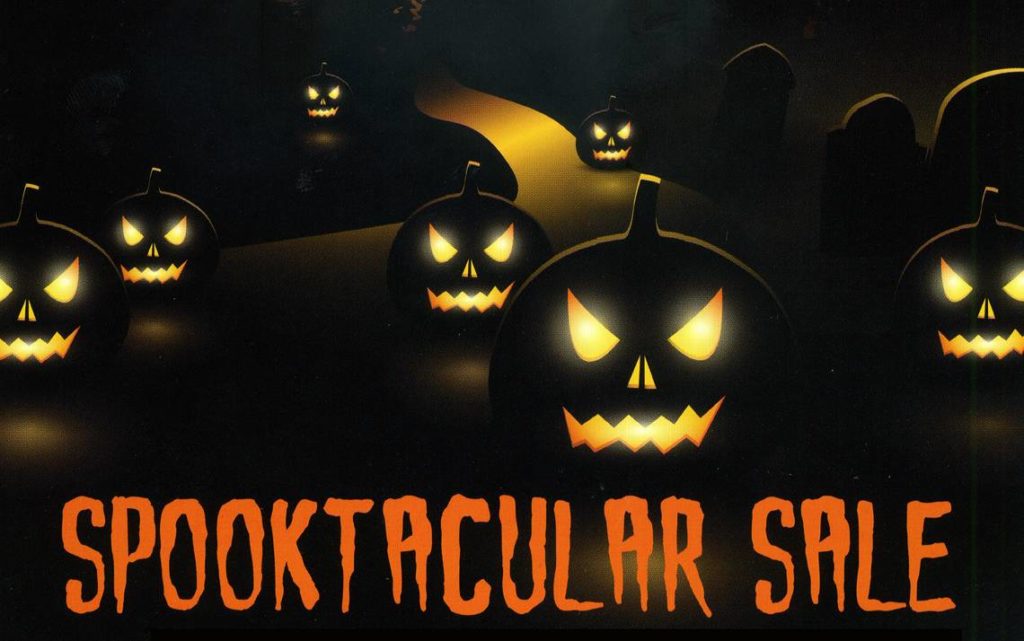 We've assembled the best sales of this year going on right now…at spoOOoky low prices! (sorry)
Ammo in Stock
Popular calibers are staying in stock now with 9mm finding a base of around 30 cents per round (cpr) and 5.56/.223 at around .40 cpr for 55gr brass cased varieties.
9mm
AAC 115gr 9mm for 30 cpr (free ship 5+)
Venatum 115gr 9mm for 30 cpr
SAR USA 124gr 9mm NATO for 32 cpr (tested and it's hotter)
CCI Blazer Brass 115gr 9mm for 31.4 cpr (free ship & only FL tax)
Tula Steel Cased 115gr 9mm for 28 cpr
Federal Punch 124gr 9mm Hollow Point for 80 cpr
Sig Sauer 124gr V-Crown 9mm Hollow Point for 80 cpr
5.56/.223
PMC Bronze 55gr .223 (20-rounds) for 40 cpr
PMC X-TAC 55gr 5.56 for 45 cpr
PMC Bronze 55gr .223 (1000-rounds) for 40 cpr
AAC 55gr 5.56 for 45 cpr
PMC X-TAC LAP Green Tip 62gr 5.56 for 45 cpr
American Eagle XM193 55gr 5.56 for 60 cpr
Winchester 62gr M855 5.56 Green Tip for 60 cpr
Federal Gold Medal 69gr for $1.35 cpr
Shotgun
Lambro Guard 00 Buck for 60 cpr
Fiocchi 1oz #8 Birdshot for 44 cpr
Other
Norma 40gr TAC-22 .22LR for 8 cpr
Armscor 36gr .22LR for 8 cpr
Armscor 230gr .45 ACP for 50 cpr
Global Ordnance 122gr 7.62×39 Steel for 35 cpr
Wolf 122gr 7.62×39 Steel for 36 cpr
Tula 122gr 7.62×39 Steel for 45 cpr (free ship for 10+)
Federal 5.7x28mm for 76 cpr
Palmetto State Armory
PSA is going all out with a Halloween theme this year with all their sales and giving free shipping on the important stuff…guns, uppers, & kits.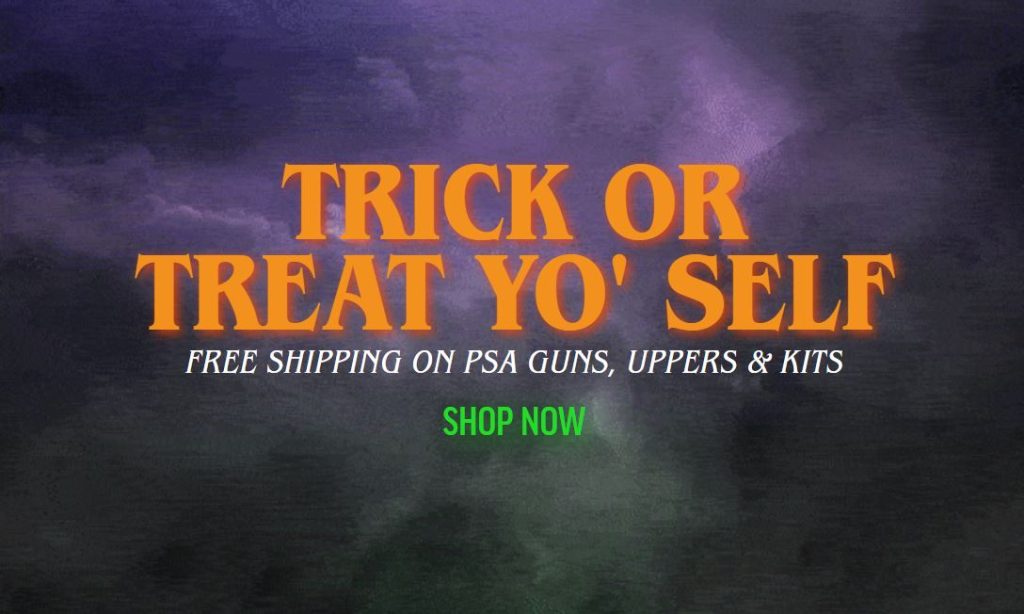 Some of our favorites:
Blem AR-15 Complete Lower with Magpul MOE & EPT Trigger for $139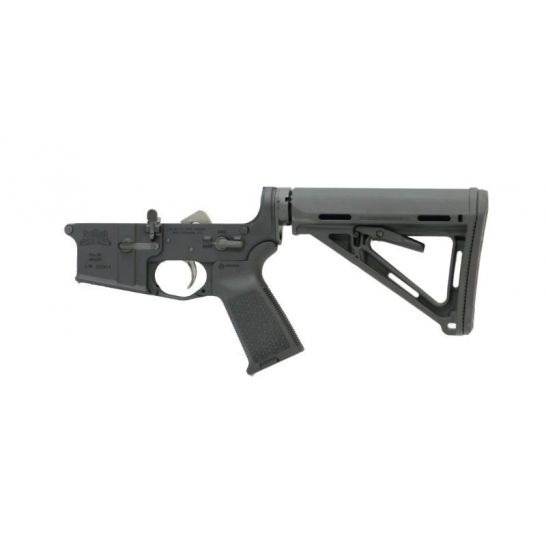 Magpul MOE Built Kit for $99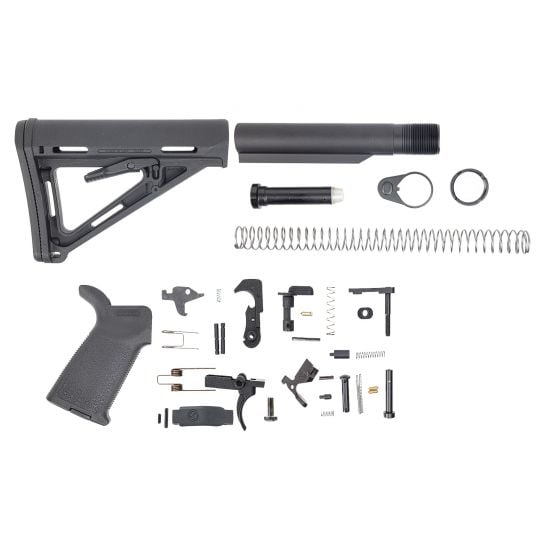 16″ Mid-length Complete AR Upper for $329…check out our full review (it's our top rec)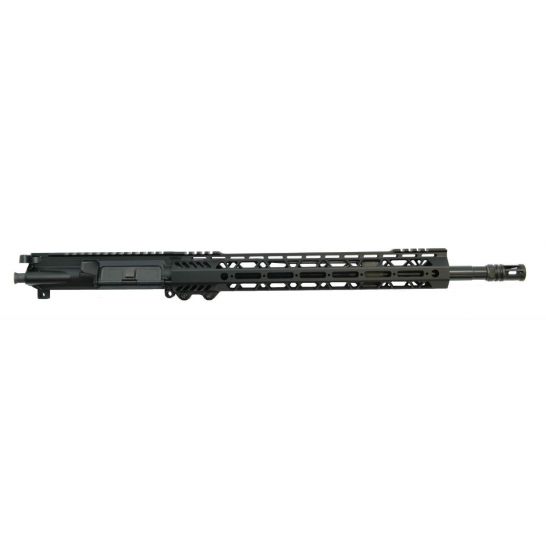 Blem PSAK-47 GF3 in ODG for $599…check out our full review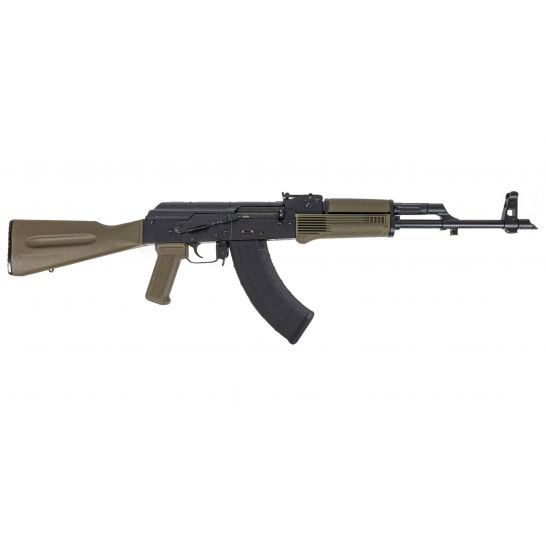 PSA 36″ Gun Case & 7 PMAGs for $99 (good if you want a case + mags)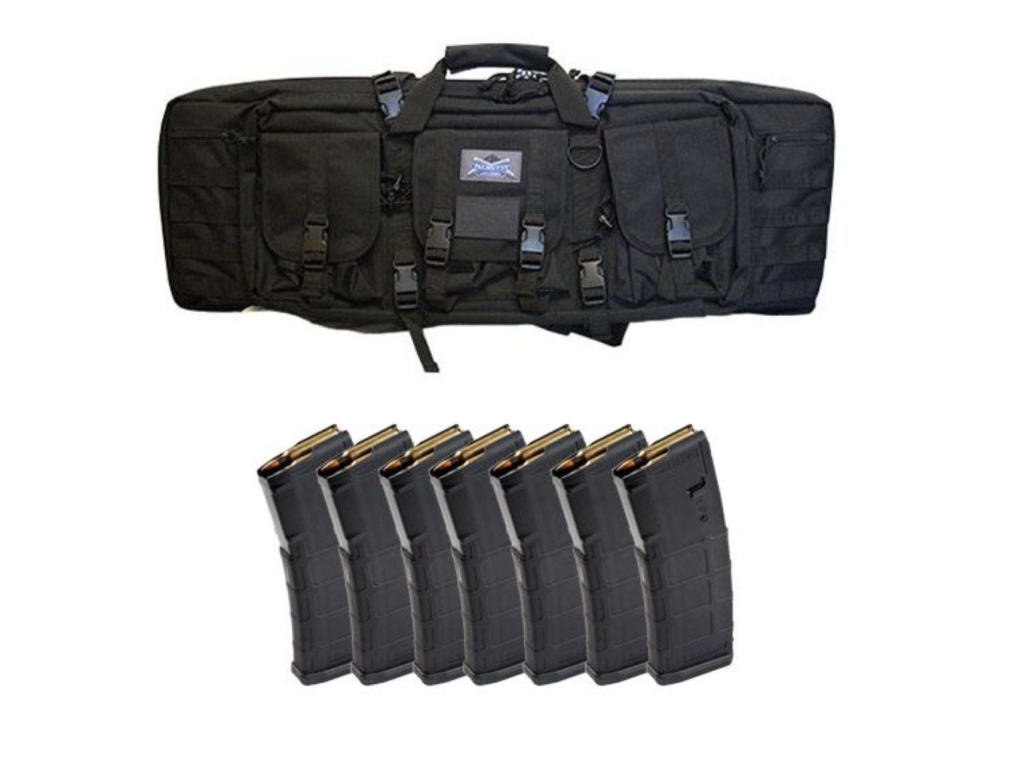 Magpul Gen 2 30-round PMAGs for $7.50 each with code PMAG (best if you only want mags)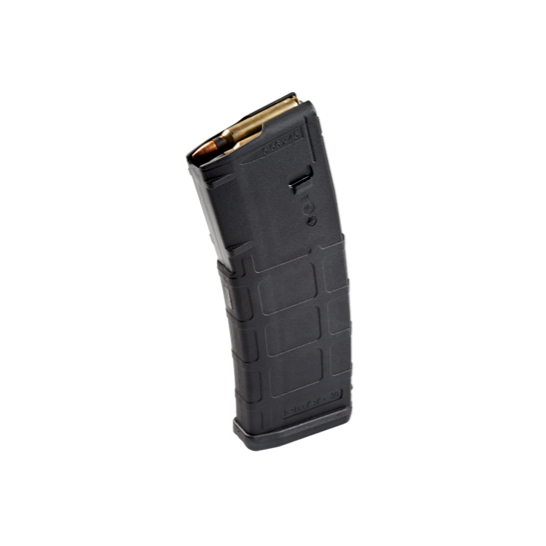 Check out all of PSA's Halloween Deals here.
Brownells
Brownells isn't as thematic this year but still has some great overall coupons and deals.
$15 off $125+ with code OCTOBER15
$55 off $450+ with code OCTOBER55
$75 off $750+ with code OCTOBER75
$150 off $1000+ with code OCTOBER150
A couple of our favorite picks:
Daniel Defense MK18 & M4A1 stripped uppers for $694 (lowest we've seen…use the OCTOBER75 code) and our review of the MK18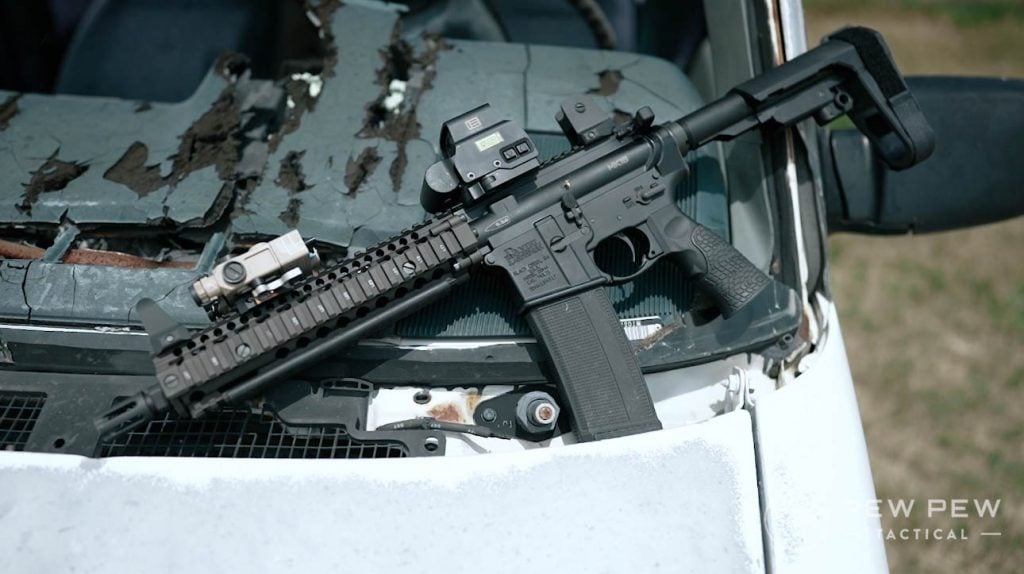 Law Tactical Gen 3 Folding Stock for $214 (use code OCTOBER15) and see our review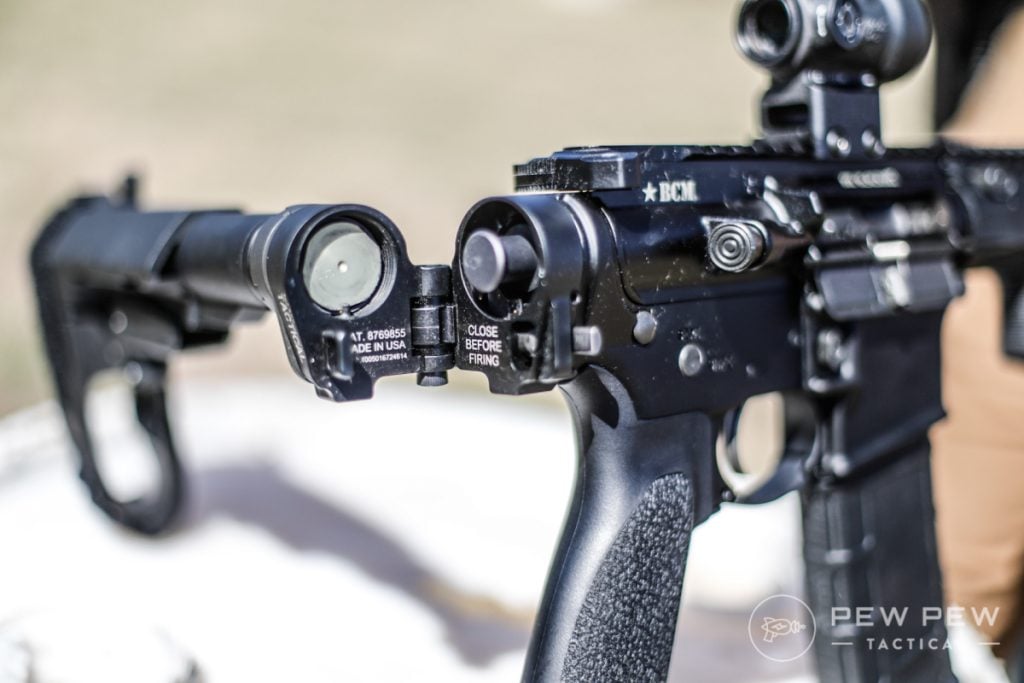 Smith & Wesson Shield EZ's starting from $339…deep discounts all around…see our reviews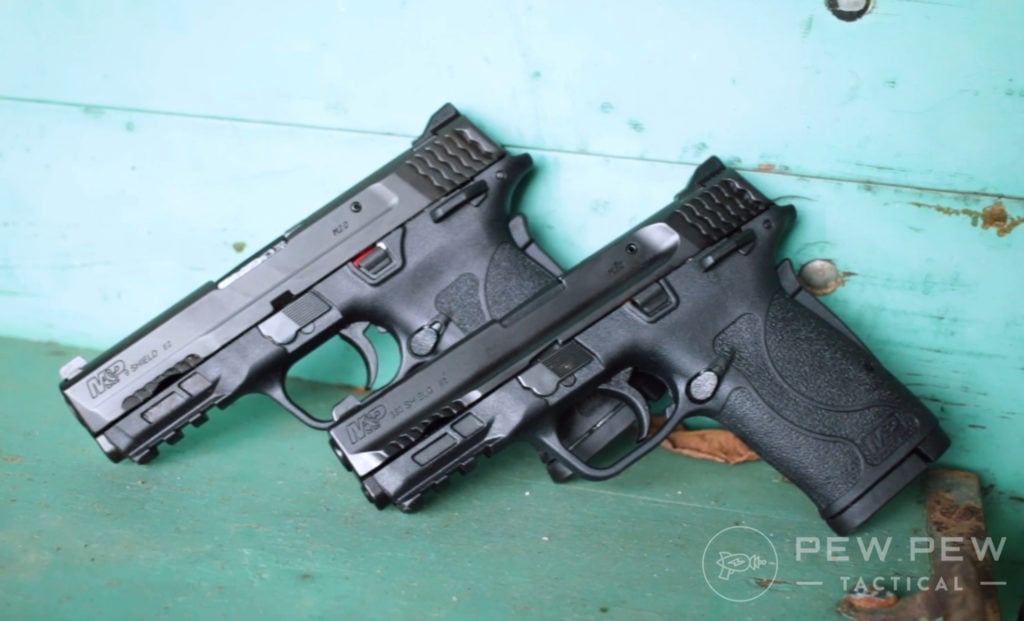 Geissele Super Duty AR-15s starting from $1539 with code OCTOBER150…lowest we've seen…check out our review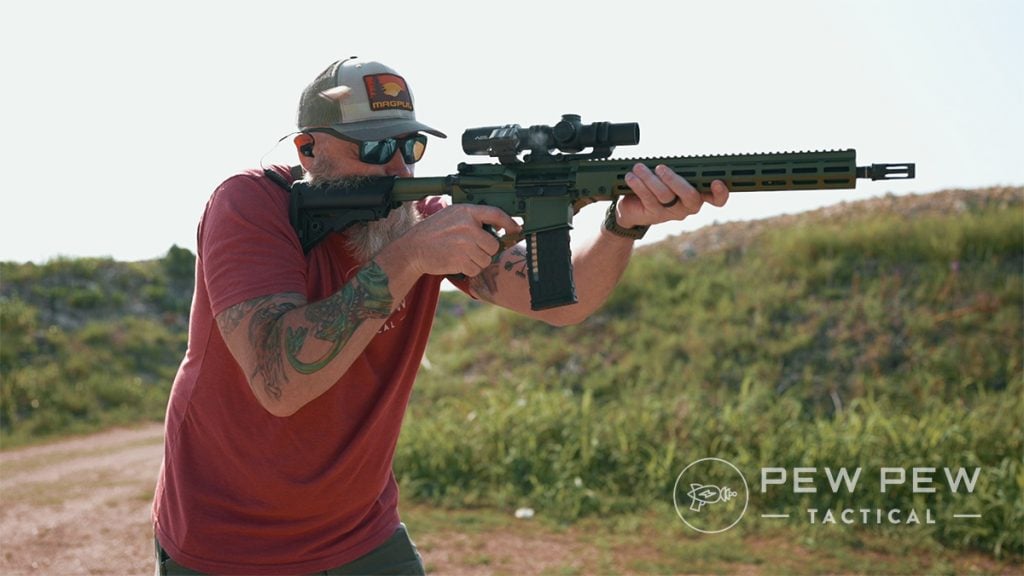 Primary Arms
PA has a nice Halloween Sale going on right now.
SLx 1-6x Gen 3 Scope with ACSS Reticle is in stock for $289. See our full review for this best bang-for-the-buck LPVO and use the above link for a free mount (drop-down).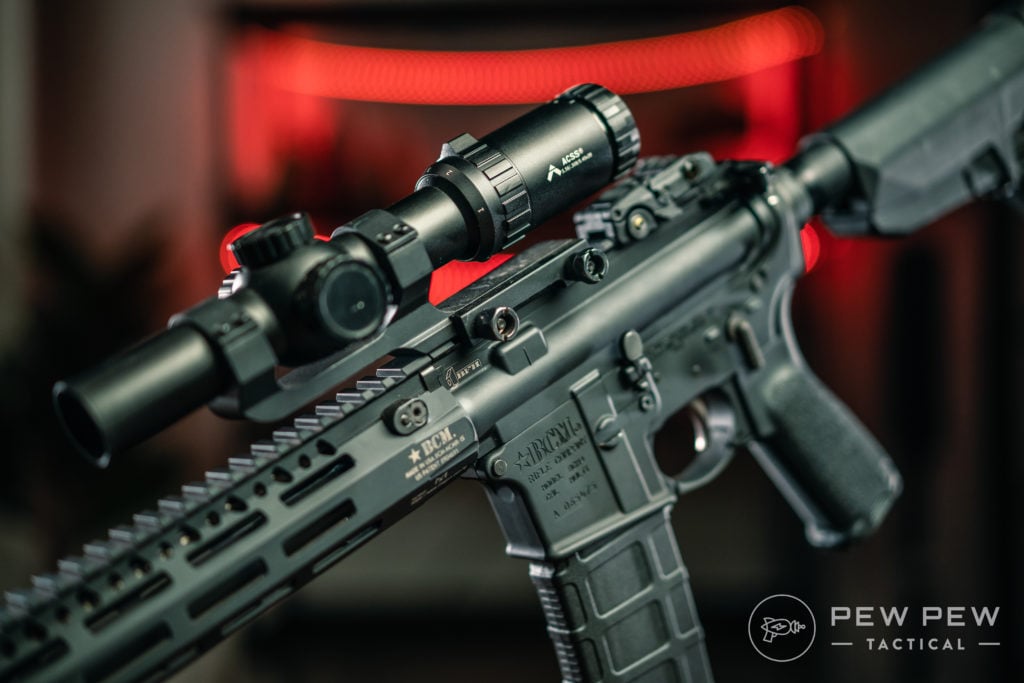 And our current favorite pistol red dot…the Holosun 507C X2 with ACSS for $319…see our review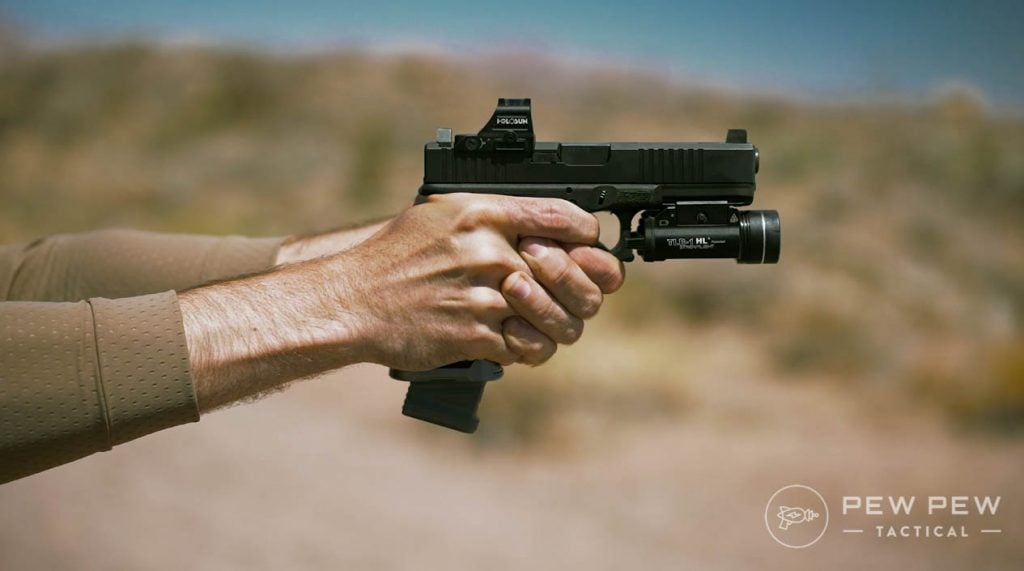 Check out the rest of the deals here.
Kygunco
They aren't too much in the holiday spirit but there's still some good deals to be had:
SDS Imports 1911 A1 for $319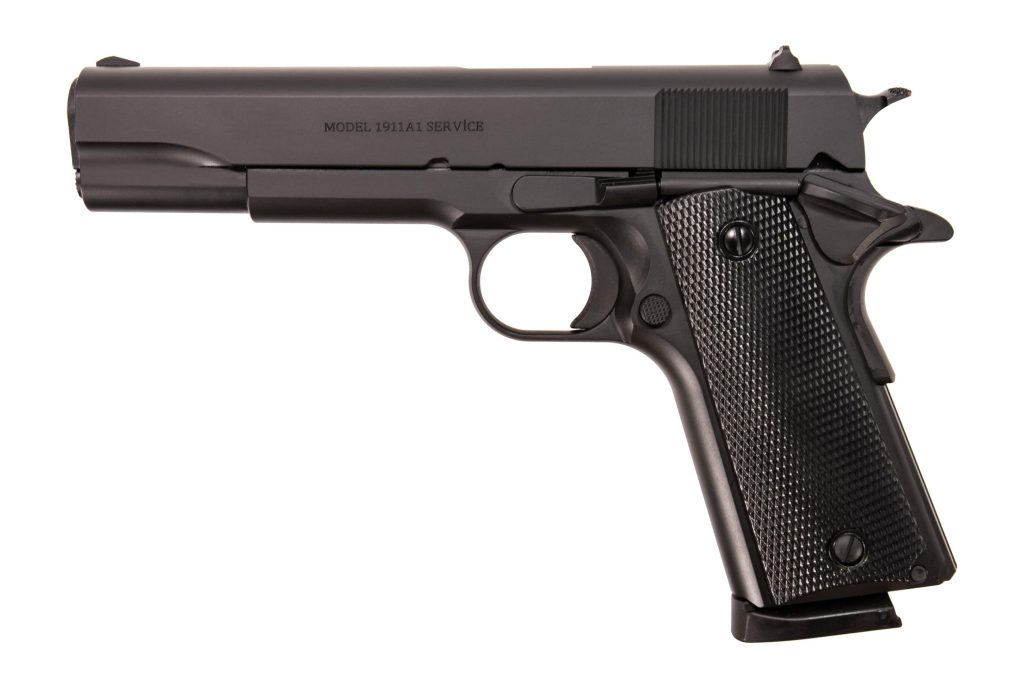 Glock 43X MOS for $485…check out our full review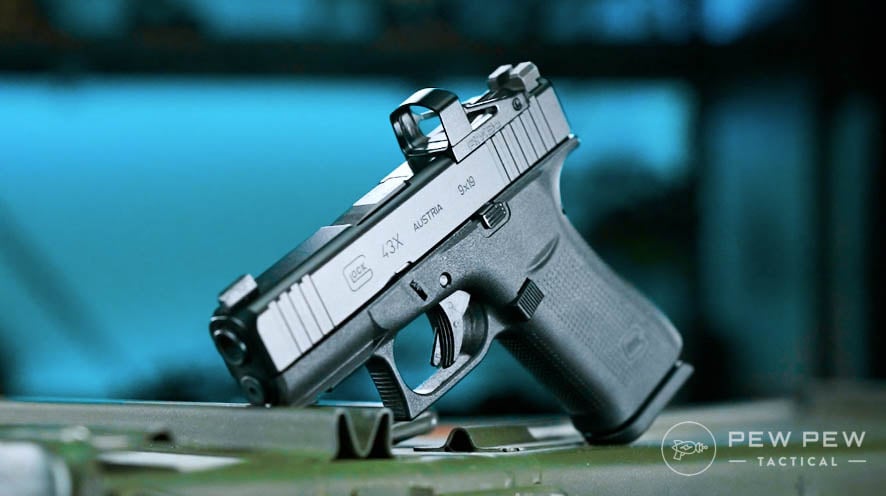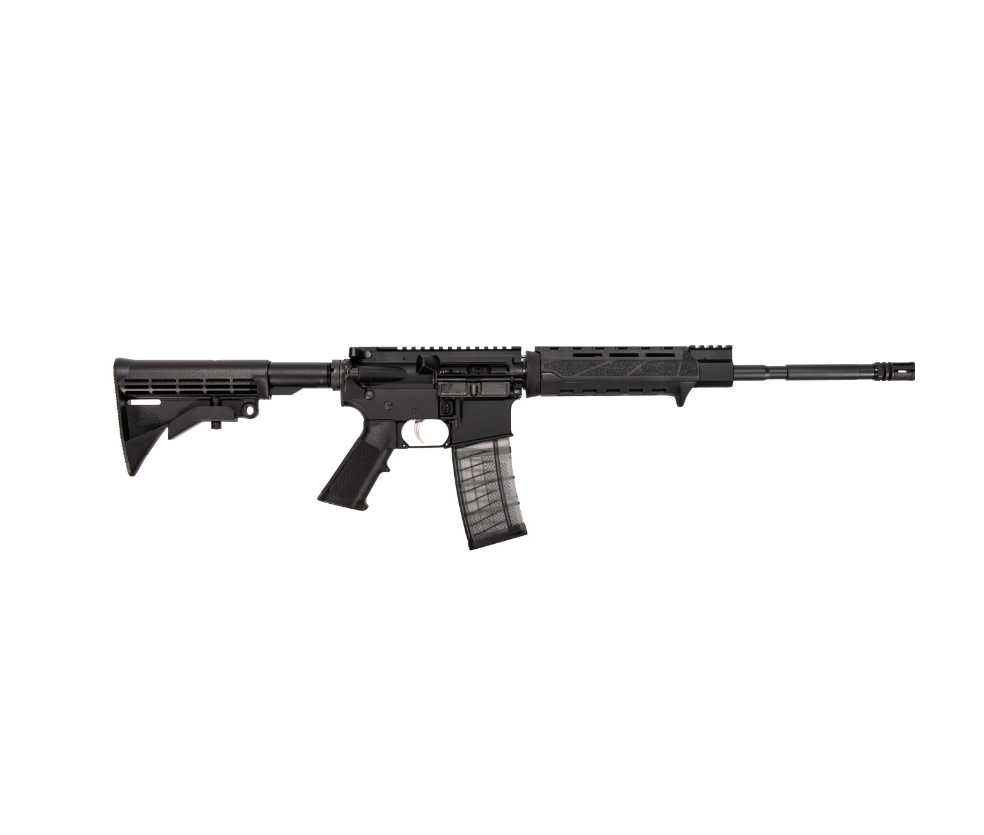 Check out the rest right here.
Tri Star Trading
Home of our Pew Pew Tactical shirts, belts, & slings.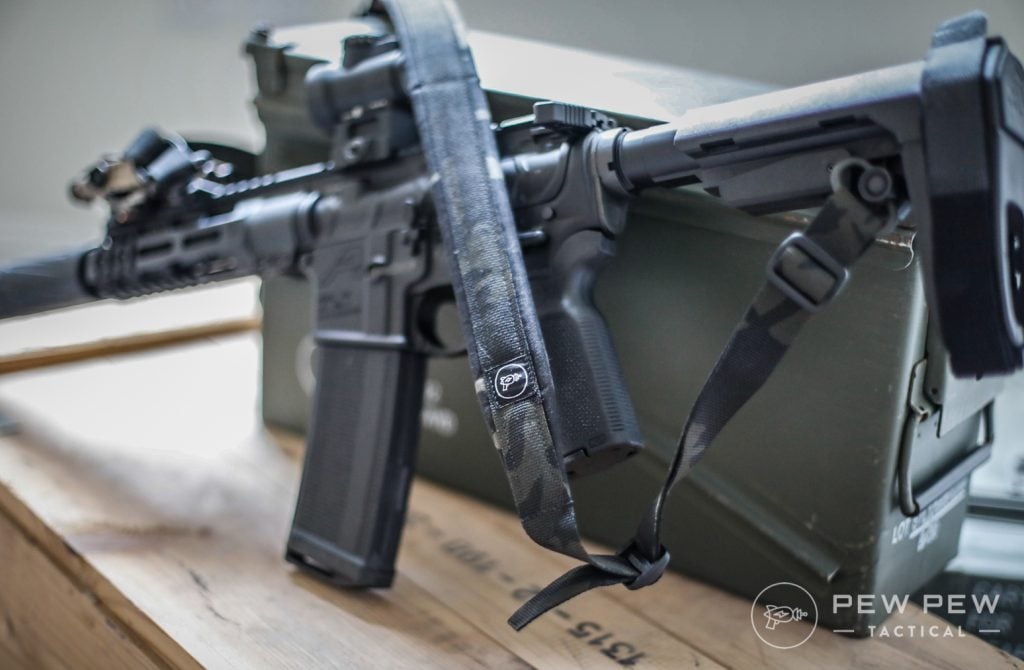 But for Halloween they are blowing out a bunch of shirts to make room for more designs…27 shirts for $8 or less.