Are you looking to pick up a thermal monocular and wondering which is the best thermal monocular to buy?
Thank you for reading this post, don't forget to follow and signup for notifications!
There is a lot to choose from, and the price range varies. These aren't cheap, so you will want to make sure you get the perfect one for you and don't waste money.
This article will cover the best thermal monoculars available on the market.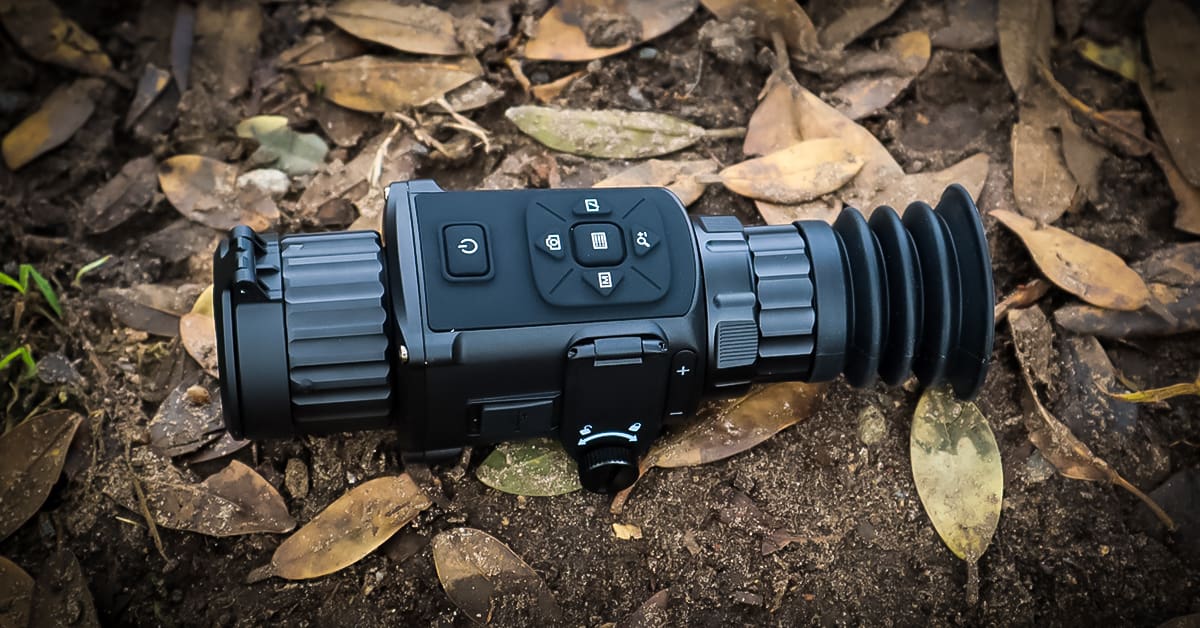 Thermal Monocular Criteria
The main things to consider when deciding on which unit to go with are the thermal sensor, magnification, and price.
These devices are mainly applied to outdoor scenarios such as patrolling, law enforcement, search and rescue, drug enforcement, anti-smuggling, hiking, travel, and hunting. They are also just flat-out cool and a lot of fun.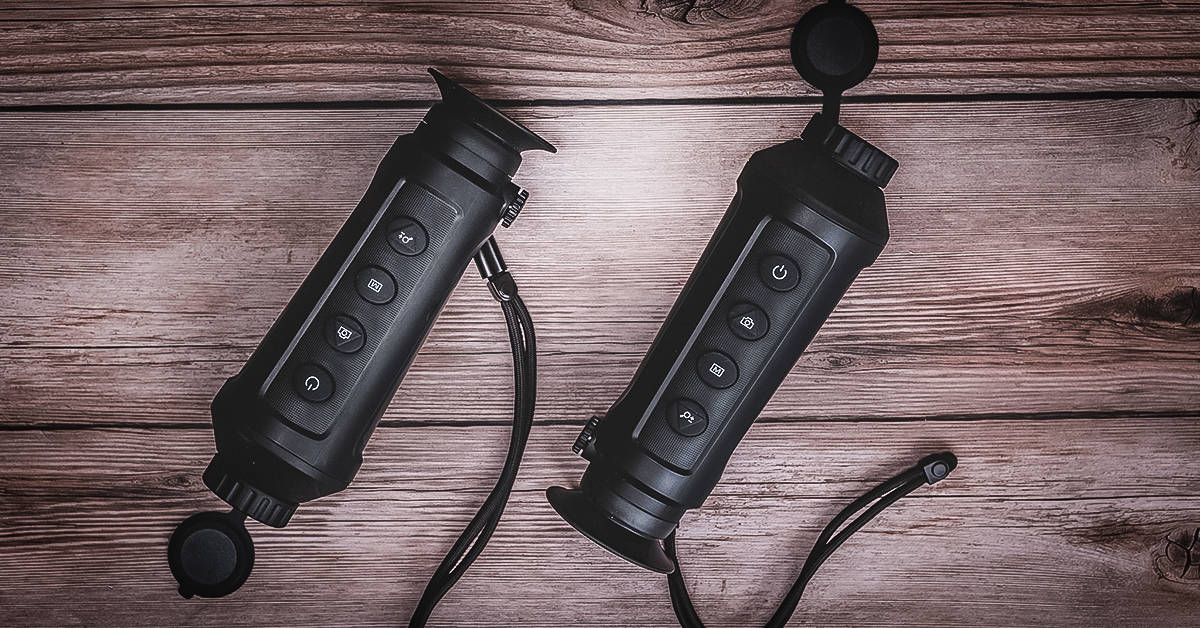 Thermal Sensor
The thermal sensor is the heart of any handheld thermal monocular. This will determine the quality of the image and how much heat is detected. The higher the sensor's pixel density, the better the thermal image you will see.
Here are the common pixel densities: entry-level, mid-range, and high-end.
160×120
384×288
640×480
With most things in life, you get what you pay for. Thermal optic technology is not cheap, and I always recommend purchasing products that are high quality and will last.
Magnification
Another factor to consider is the magnification of the unit. This will vary depending on your use of the thermal monocular. If you are predator hunting, you may not need an extreme zoom range.
You may want an extended range if you are long-range shooting or using it for pest control on your property. Regardless of your needs, having more magnification is always a plus.
Price
This will be the biggest factor for most people. If you want the best thermal monocular, then you will have to pay for it.
If you think you can get by with a less expensive model, then by all means, do what works for you. If you are between which model or unit to get, I recommend waiting and saving up more to get the better unit.
Best Thermal Monoculars
1. AGM TM10-256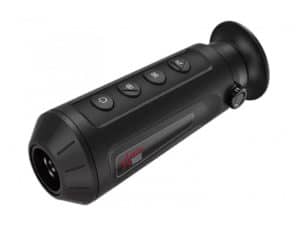 One of the best entry-level handheld monoculars is the AGM TM10-256.
Click Here to check the current prices of the AGM TM10-256
2. ATN OTS-XLT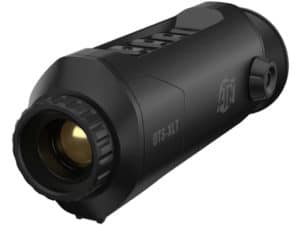 Another good entry-level thermal monocular is the ATN OTS-XLT. This unit has a lower resolution and thermal sensor at only 160×120 pixels but has increased magnification.
This is a trade-off, and even with the extended zoom (2.5x -10x), identifying targets at longer ranges will be more difficult.
This doesn't matter for deer hunting though. You will be able to make out the silhouette of an animal.
You get a 17-micron sensor (most are only 12) and a 25mm lens, which is huge considering the device's price.
The screen and sensor have a lower pixel volume than some, but the higher pixel size in the sensor and the large lens means that the digital zoom can compensate while viewing at a distance.
This is a monocular and not just a camera, so it's more designed for range than image quality. There are many settings to choose from, and you can focus both the lens and the UI on getting everything right. The frame is nice and rubberized also.
The battery is rechargeable and will last 10 hours.
The ATN OTS-XLT is ideal for scanning heat signatures and using a scope for identification. For the price, you get a great package and the ability to see at night and through the brush.
Click Here to check the current prices of the ATN OTS-XLT
3. Pulsar Axion 2 XQ35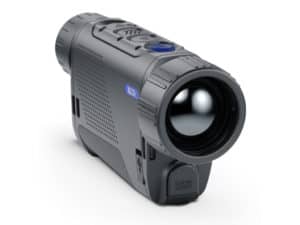 Now stepping up to the mid-tier thermal monoculars, the Pulsar Axion 2 XQ35 is a much better device than the first two mentioned on this list.
It has a powerful 384×288 microbolometer that detects heat signatures over 1400 yards away. This is an excellent device for scoping large areas and locating prey.
It then transmits these images to a 640×400 AMOLED display, giving the user a crisp image of their target.
Click Here to check the current prices of the Pulsar Axion 2 XQ35
4. FLIR Systems Scout III 320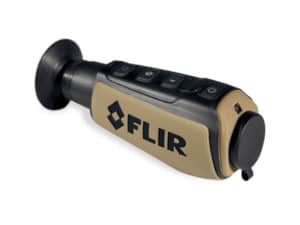 Another one of the best mid-tier thermal monoculars is the FLIR Systems Scout III 320.
Click Here to check the current prices of the FLIR Systems Scout III 320
5. Burris BTH 50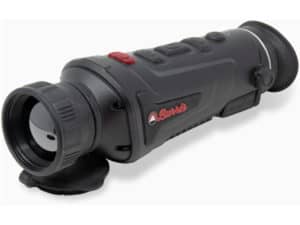 One of the best mid-tier thermal monoculars is the Burris BTH 50. This is a well-rounded handheld device that balances image quality, magnification, and features, all for a decent price.
The BTH 50  has five unique color palettes for a customized viewing experience, and you can adjust the brightness and contrast for the clearest sight picture possible.
6. FLIR Systems Breach PTQ136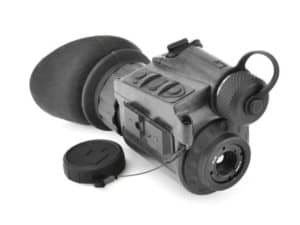 Now getting into the more tactical thermal monoculars is the FLIR Systems Breach PTQ136.
7. Steiner Nighthunter H35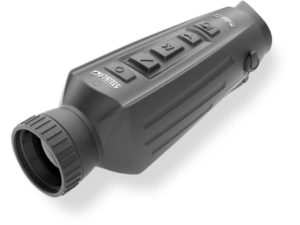 8. Leica Calonox View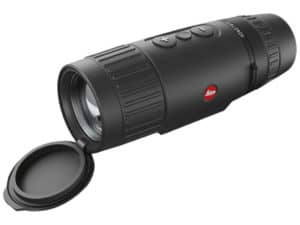 Next on the list is the Leica Calonox View thermal monocular. This device is not as well known or popular as some of the other ones on this list but is still a very impressive unit.
The permanently installed rechargeable battery with more than 6 hours of operating time is particularly well protected against cold and weather influences by its positioning inside the Calonox devices.
The unique product design is oriented towards the hunter's needs. It integrates perfectly into the hunter's equipment due to its cylindrical shape and ease of use – whether mounted or hand-held.
Operation with only three buttons is intuitive, user-friendly, and reduced to the essentials.
The monocular has a 42mm objective lens that gives you a very wide field of view while maintaining clarity and image quality.
It uses a 640×480 thermal sensor paired with a 1024×768 OLED display for high-resolution imaging and the best optical picture quality.
The Calonox can detect heat signatures out to 3000m and has a 2.5x – 10x magnification range for detailed identification.
There is also a photo and video function on this unit, along with a live view feature.
9. Pulsar Helion 2 XP50 Pro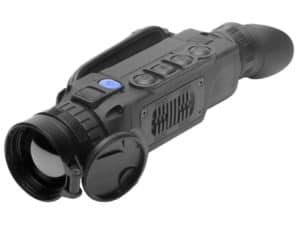 10. N-Vision Optics NOX-18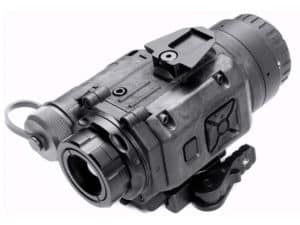 11. Trijicon IR PATROL M300W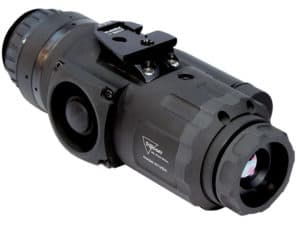 The Trijicon IR Patrol M300W is about as good as it gets when it comes to thermal monoculars and one of the best that money can buy.
It's compact, lightweight, rugged, and offers some of the most advanced performance options on the market. The MicrolR 640×480 resolution sensor features 12-micron technology and a 640×480 digital OLED Display for a clear, sharp image.
The IR Patrol M300W comes ready as a dedicated thermal mini-sight. The fully ruggedized, weatherproof, multidirectional thumbstick control comes standard. Unlike most conventional buttons, the controls are large and easy to find in complete darkness.
The M300W has an easy-to-control polarity mode that lets you switch between three levels of white hot and three levels of black hot. Why limit yourself to one setting? You can pick your perfect mode with low, medium, and high levels.
Edge Detect mode is a new way to view your target more precisely. Edge Detect Mode is a fraction of the brightness of other modes, so your eyes are not as prone to night blindness from the screen.
12. Newcon Optik TVS 11M-640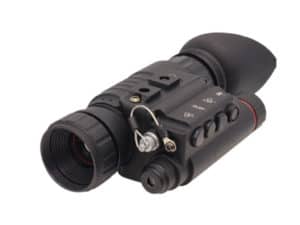 13. AGM F14-3APW Fusion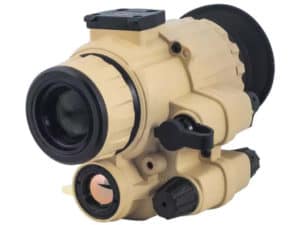 Best Thermal Monocular FAQ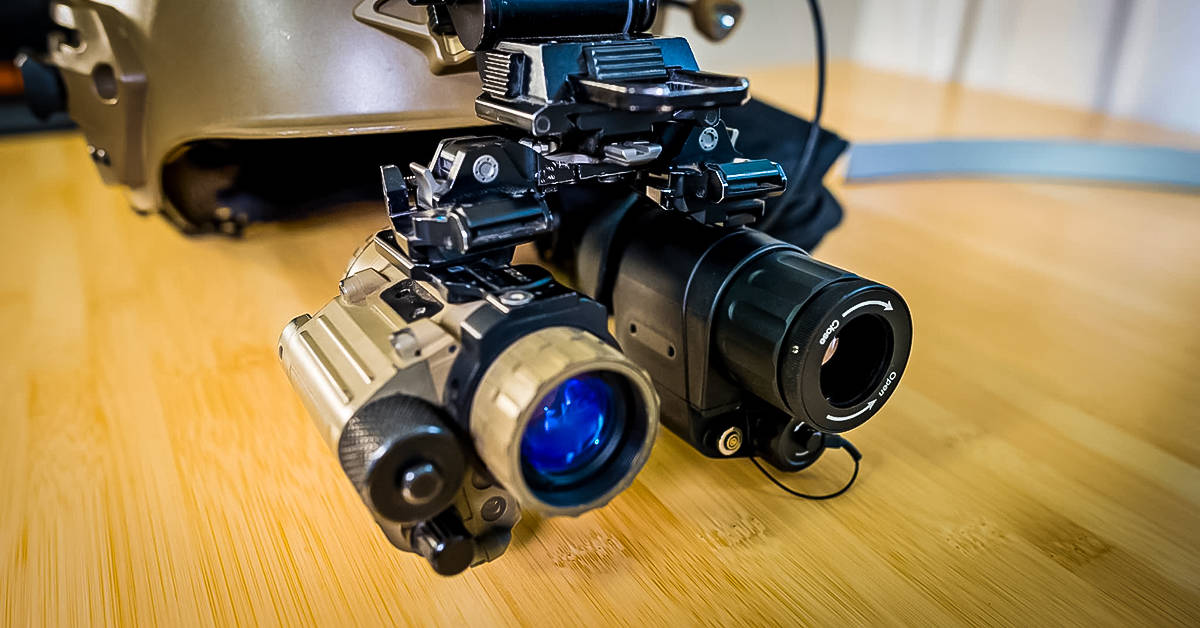 How far can you see with a thermal monocular?
The lens of a thermal monocular determines the maximum detection distance a thermal monocular can see. Also, units with digital zoom will see further. How far the monocular will pick up heat signatures depends on the thermal sensor.
Complete List of Items Mentioned
(Click the links for the most up-to-date prices)
AGM TM10-256
ATN OTS-XLT
Pulsar Axion 2 XQ35
FLIR Systems Scout III 320
Burris BTH 50
FLIR Systems Breach PTQ136
Steiner Nighthunter H35
Leica Calonox View
Pulsar Helion 2 XP50 PRO
N-Vision Nox-18
Trijicon IR Patrol M300W
Newcon Optik TVS 11M-640
AGM F14
Have you ever used a handheld thermal monocular?
Which one did you go with?
Let me know in the comments below.
Further reading on Firstworldcrusader.com: Are you interested in learning more about guns and gear?
This list of the Best Red Dot Sights can help you choose the best optic for your rifle.
In addition, here are the Best AR-15 Upgrades & Accessories that can help you get more out of your primary battle rifle.