By Terry Richards
The Valdosta Daily Times, Ga.
Thank you for reading this post, don't forget to follow and signup for notifications!
ADEL, Ga. — A longtime Cook County deputy died Monday after breaking up a fight at a school — the first death in the line of duty in the sheriff's office's history.
Capt. Terry Arnold, a school resource officer at Cook High School, suffered a fatal heart attack after intervening with two fighting students, according to a statement from the Cook County Sheriff's Office.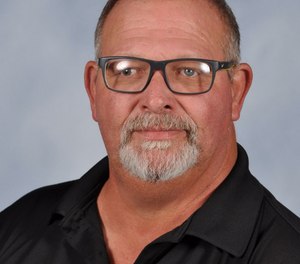 Arnold, with the help of school administration, had taken a juvenile in the fight into custody and was leaving the school building when he collapsed; school medical personnel and responding backup gave first aid until EMTs arrived, according to the the statement.
Arnold was taken to South Georgia Medical Center, where he died a short time later.
Neither student faces charges in the deputy's death as they were attacking each other and not Arnold, the sheriff's office said.
The captain's body was escorted in a South Georgia Medical Center ambulance down Interstate 75 Monday by area law enforcement, Lowndes County Sheriff Ashley Paulk said.
Arnold had just completed 26 years at the sheriff's office; he previously worked for the Adel and Remerton police departments, the sheriff's office said.
"Turtle," as he was known to his friends, loved to cook and was an avid fan of the Georgia Bulldogs, Atlanta Braves and the Cook County Hornets, according to the statement.
"He had a heart of gold and will truly be missed. We will have counselors available in the morning for students or faculty who need to talk with someone," the county school system noted in a Facebook posting.
"He'd been a friend of mine for many years," Paulk said. "He was a great guy."
Arnold is survived by his son, four daughters and 10 grandchildren as well as friends, family, coworkers and colleagues, the Cook County Sheriff's Office said. Funeral arrangements are not yet complete.
Terry Richards is the senior reporter for The Valdosta Daily Times.
(c)2022 The Valdosta Daily Times (Valdosta, Ga.) Visit The Valdosta Daily Times (Valdosta, Ga.) at www.valdostadailytimes.com Distributed by Tribune Content Agency, LLC.