The 1911 is older than all of us. Much, much older. Yet the venerable over-built single-stack with laughable capacity still continues to enthrall gun nuts who will go to war over the platform's relevance. And the Springfield Armory Mil-Spec is where many of them get their start.
Thank you for reading this post, don't forget to follow and signup for notifications!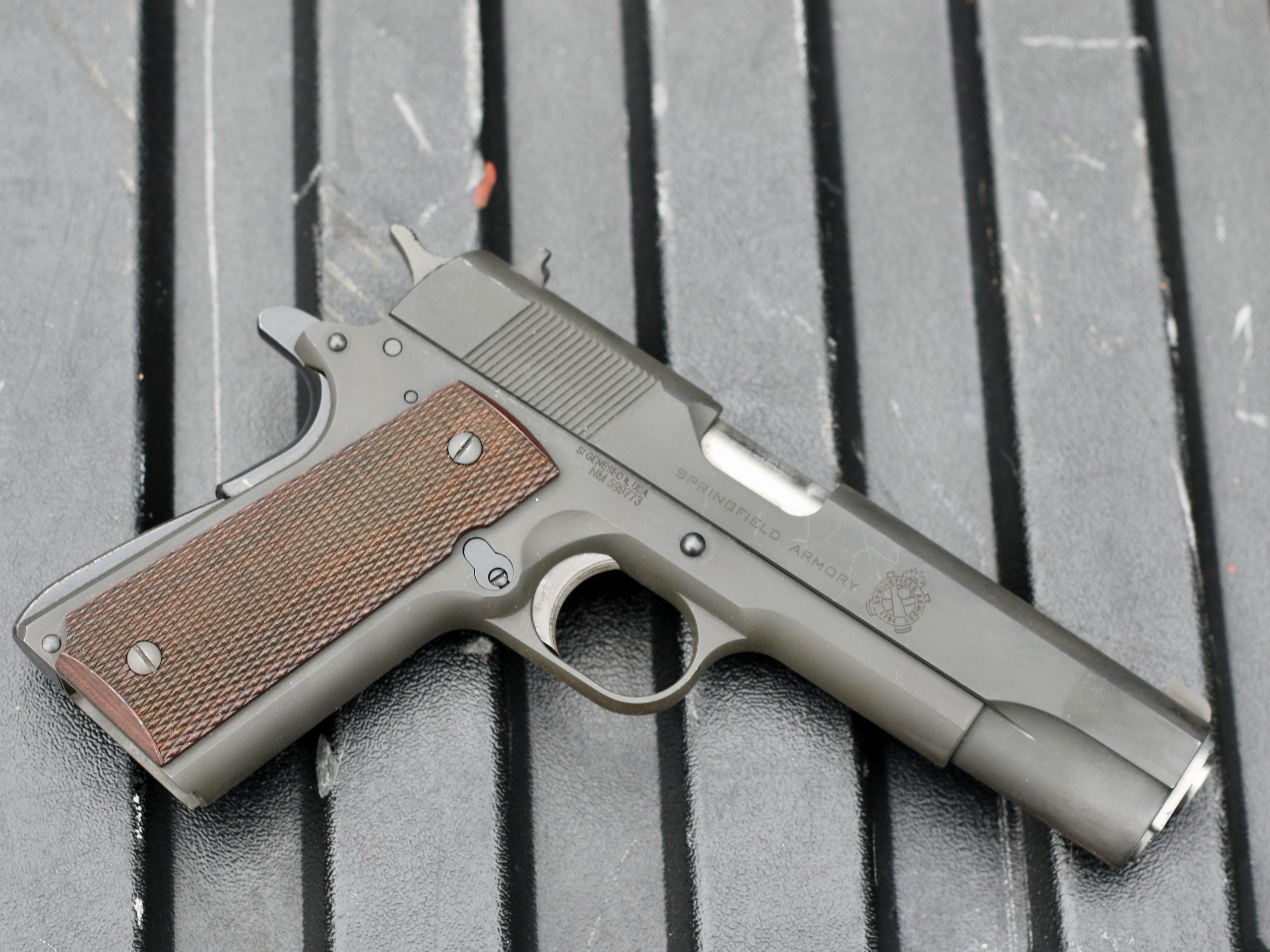 For me, it started with history. I own some guns that are nothing but tools. But I also have a modest collection of historical pieces. Not one of them has any collector's value, though, because I don't own a single gun that I can't shoot. And that's really what makes Springfield one of my absolute favorite gun makers.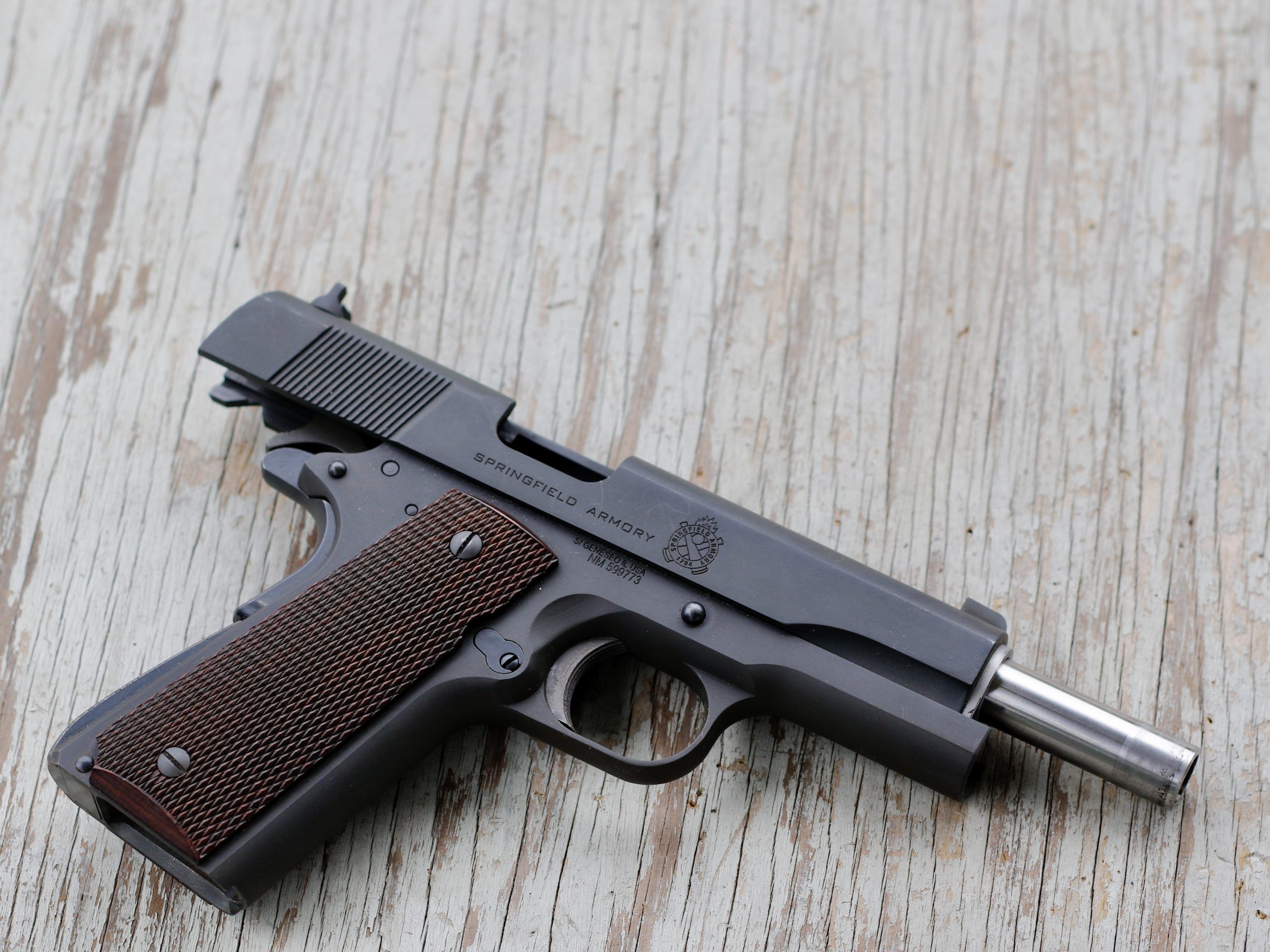 The basic 1911
Any attempt to truly catalog the variations in the 1911 platform would need to be in book form, and not an article. The problem with books, though, is that they tend to take a long time to write, and updates are complicated. The way that the 1911 continues to evolve (as it has again with the Prodigy) means the updates to a definitive book would be damn-near impossible to make.

For the purposes of brevity, I'll consider the Mil-Spec up against a couple of 1911 benchmarks—the simple 1911, the 1911A1, and then some of the more widely accepted post 1911A1 updates.

I could do almost all of this comparison in Springfield Armory's catalog. This crew knows their single actions. I've yet to run any of their custom guns, but I've shot most of what's in their production catalog and have nothing but respect.
And that catalog, now, opens with the Mil-Spec line. They used to make a G.I. model that was even a bit more affordable, but this is the starting point for their 1911s and for anyone who is looking for an American-made military homage.

It looks like an A1
The Mil-Spec is parkerized. The gun has checkered wooden (or wood composite) grips. The sights, while not true hump-and-bumps, are inspired by the old military-sized sights.
And like a 1911A1, the Mil-Spec has an arched mainspring housing that is lined for a bit of extra grip. The front strap is not checkered.

If you want to get technical, neither the cocobolo grips nor the wood composite ones are true-to-form. The A1 did away with the old double-diamond checkered grips, but that likely was a move that was phased out slowly. Either way, they weren't cocobolo, and they didn't have Springfield's crossed-cannon logo, either.

And the Mil-Spec's sights are three-dot sights. They're basic, but they're steel. And they're a lot faster than the old A1 sights, for sure.
The upgrades like this, as well as a cut on the ejection port that helps with ejection—aren't 100% historically accurate. If you want a bog-standard 1911A1, this isn't it. But that wasn't what Springfield was going for. This is, after all, an homage.

Instead, the Mil-Spec (at least in its parkerized version) is close enough. It is mostly historically accurate. If you are looking for a way to experience history—to feel what it would have been like—this is a great way to do it.
But it isn't just a showpiece for a living history museum. This is a fully functional, reliable, and affordable way to get into an American-made 1911, too.

Mil-Spec variants
There are four of these on the books now. The two CA compliant versions have the cocobolo grips and come with two seven-round mags. One of these is stainless.

The other two have a more interesting name. These are the "Defend Your Legacy Series 1911 Mil-Spec Handgun" models. Again, one is parkerized and one is stainless. These come with simple checkered grips (more in line with those of an A1, though they're made of the aforementioned "wood composite"). They ship with just one mag.
As I'm currently writing for a company that specializes in making magazines affordable and readily available, I feel compelled to point out that one is not enough. This is a 1911, after all, and the 1911 is a platform that only performs as well as its magazine. Springfield's mags are solid, but there are so many other options.

Pricing begins at $709 and runs up to $898.
Shooting the Mil-Spec
In many respects, the Mil-Spec shoots like a solid 1911. It is heavy, but so are all 1911s. The grip is large, but not larger than any other 1911. You may have to stretch to reach some of the controls, just like you would on the rest of this platform.

The addition of the three-dot sights makes accuracy more efficient. The gun has a match-grade barrel. Like many 1911s, the Mil-Spec will test your skills. The gun is as good as you are.
Cocobolo has a tight grain and is a dense, oily wood. That doesn't make it a bad choice for grips, but it lacks some of the tooth of walnut. And there's no texture on the front strap. This will make you work on your grip. The wood composite grips, though, feel really close to the originals.

If you really are looking for something more, Springfield makes many 1911s with aggressive checkering and upgrades grip materials that will stick to skin like Velcro. But that wasn't part of the classic design.