Sponosored by:
Thank you for reading this post, don't forget to follow and signup for notifications!

Register to attend this webinar on Wednesday, September 21, at 2 p.m. EDT / 1 p.m. CDT / 11 a.m. PDT.
With today's law enforcement cases generating an average of 1.5TB of evidence per case, it can be overwhelming to keep proper logging, chain of custody, find evidence or create reporting promptly. What is needed is an end-to-end solution that allows a straightforward story of the crime scene to be told and ensures that probable cause can be explained to the right people at the right time–all while following proper procedures and regulations.
Learn about Omnigo's collaborative solution for investigation and case management. From evidence collection and evidence submission that provides transparency, analytics, centralized storage, and automated workflows to keep your evidence streamlined throughout the investigation and case management process from the crime scene to the courts.
In this webinar, you will learn:
How Law Enforcement can easily, accurately, and quickly create documentation of evidence – all through their phones
How to submit evidence remotely and efficiently to court systems
How law enforcement organizations can save money and time through automated workflows that follow your specific requirements
How to procure and deploy Omnigo's solution quickly and easily
MEET OUR SPEAKERS: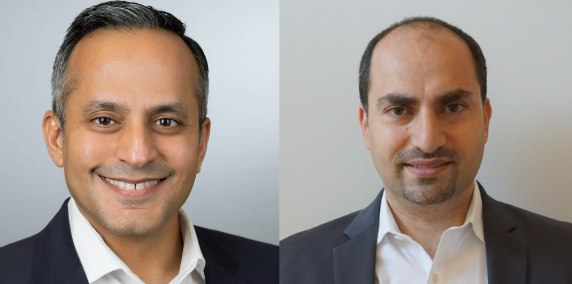 Rohit Chhabra
Chief Product Officer, Omnigo Software
Rohit Chhabra, Omnigo's Chief Product Officer, leads product strategy and management. Rohit has over 25 years of experience and has held product, digital transformation, and marketing leadership positions in the software and information services industry. Before joining Omnigo, Rohit served as Central Square Technologies's VP of Product Strategy and Management. He has numerous years of leadership in the public safety sector.
Rohit has an MBA from Babson College and a Bachelor of Science in Engineering from the University of Massachusetts. He is a board member of the Juvenile Diabetes Research Foundation (JDRF), South Florida Chapter, and board adviser for Precise Telehealth, a Telemedicine company.
Issa Salama
Principal Product Owner, Omnigo Software
Issa Salama is the Principal Product Manager for the Investigation & Case Management System (ICMS) software at Omnigo. Issa creates the product strategy and leads the team to deliver the ICMS product.
Issa has over 16 years of experience working on building software for the public sector & law enforcement. During his career, Issa has built a deep knowledge of case management needs and their challenges. Issa has a Master's degree in Computer Science from George Washington University and a Bachelor of Science degree in Software Engineering from Damascus University.
Register to attend this webinar on Wednesday, September 21, at 2 p.m. EDT / 1 p.m. CDT / 11 a.m. PDT.