Revolutionary mobility vehicle winning favor from America's cops.
Thank you for reading this post, don't forget to follow and signup for notifications!
(BUELLTON, CA) — TRIKKE, the industry leader in reliable alternative transportation for law enforcement agencies, is proud to see the TRIKKE Positron steadfastly become the electric patrol vehicle of choice for law enforcement officials — from California's Bay Area Rapid Transit Police to Wilmington Police Department in Wilmington, Delaware.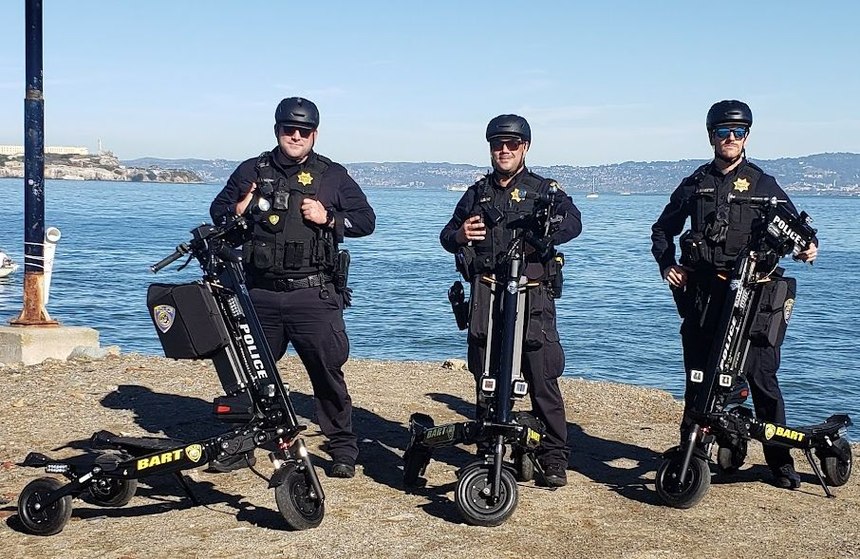 The TRIKKE Positron is an all-weather, multi-terrain vehicle designed for use in a variety of conditions, both indoors and outdoors.
o Trikke Tech has evolved to become the U.S.-based manufacturer and distributor of rugged, professional-grade, personal electric patrol vehicles.
o The power of an electric battery has turned what was once a recreational alternative to the bike into a revolutionary new mobility solution for police officers on patrol.
o The proprietary, three-wheel cambering system is perfect for efficiently navigating congested areas, public events, and large campuses.
o The Positron's height makes it far superior to bikes in terms of visibility, especially when it comes to looking over traffic, parked cars, fences, and crowds.
Due to their ease of accessibility, the Positron is perfect for use by officers on:
o Airport duty
o Campus patrol
o Walking path patrol
o Shopping district patrol
o Any other traditional methods of patrol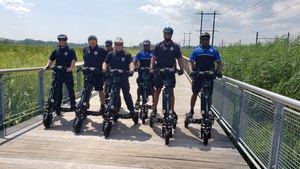 The TRIKKE Positron is a great community policing tool that promotes positive interaction and empowers officers to maximize their approachability, visibility, and responsiveness.
"I really enjoy using the Positron," says Lieutenant Brendon Barth of the Atlanta PD's Video Integration Center. "It has great mobility, speed, handling and visibility. I'm able to ride on the street and go places cars can't go. It's perfect around parks and crowds."
"There's no comparison to the other options currently on the market; the Trikkes are miles ahead," says Officer Mitchel Ashton of the Norfolk PD in Norfolk, Virginia.
To learn more about TRIKKE Electric Patrol Vehicles, click here.
About Trikke Professional Mobility
TRIKKE Professional Mobility is a US-based manufacturer and distributor of rugged professional-grade personal patrol vehicles with all-wheel-drive and a proprietary cambering design for efficiently moving around large campuses, congested areas, and public events. TRIKKE vehicles are quiet and ergonomic, with high-torque electric motors and heavy-duty construction. The frame folds flat for easy deployment and storage in a small footprint, and the lithium-ion battery can be swapped out for quick recharging. These vehicles are designed for around-the-clock operations and are currently in use by many police departments around the US. TRIKKE leads the law enforcement industry in reliable alternative transportation.