Trending: Ammo in Stock, Best Beginner Handguns, & Best AR-15s
Labor Day is one of the biggest gun-buying days of the year (behind the 4th of July and Christmas).
Thank you for reading this post, don't forget to follow and signup for notifications!
There's A LOT more deals this year compared to last year. Our guess would be excess inventory with a recession looming.
We'll be updating all the way through Monday for the best deals.
Ammunition
Ammo has gone a long way since a year ago. Now there's plenty of brass-cased ammo in the popular flavors and prices are dropping.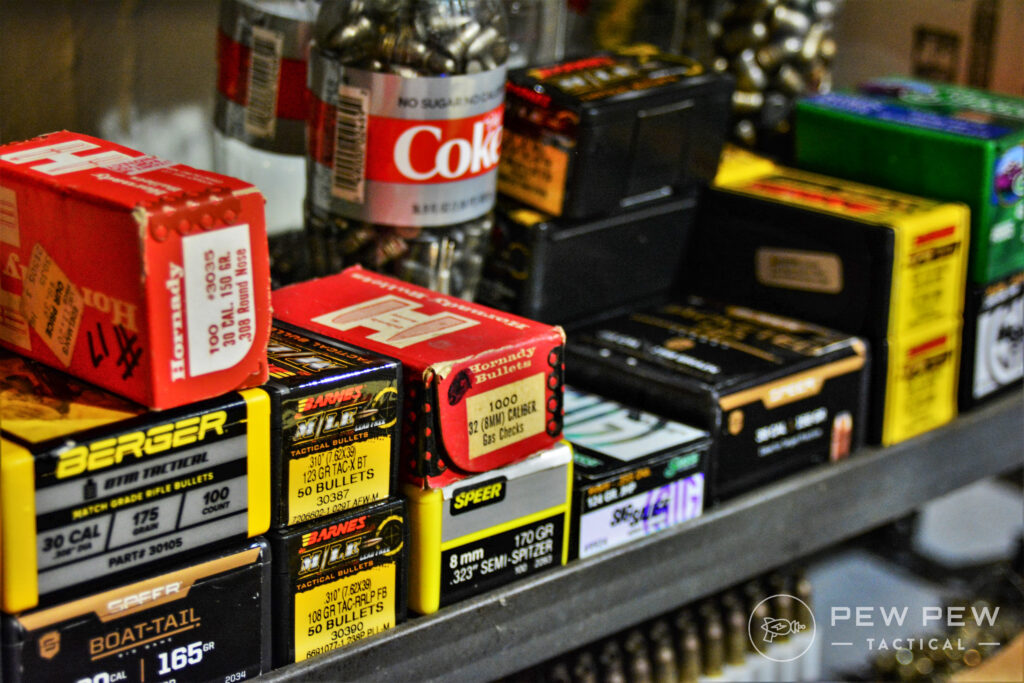 Here's what's in stock:
9mm
AAC 115gr 9mm for 30 cpr
AAC 124gr 9mm for 30 cpr
CCI Blazer Brass 115gr 9mm for 32.5 cpr (free ship & only FL tax)
ZSR 115gr 9mm for 27 cpr
Tula Steel Cased 115gr 9mm for 29 cpr
Federal Punch 124gr 9mm Hollow Point for 80 cpr
Sig Sauer 124gr V-Crown 9mm Hollow Point for 80 cpr
5.56/.223
PMC Bronze 55gr .223 (20-rounds) for 42 cpr
PMC Bronze 55gr .223 (1000-rounds) for 41 cpr
AAC 55gr 5.56 for 45 cpr
PMC X-TAC 55gr 5.56 for 50 cpr
PMC X-TAC LAP Green Tip 62gr 5.56 for 50 cpr
American Eagle XM193 55gr 5.56 for 53 cpr
Winchester 62gr M855 5.56 Green Tip for 60 cpr
Federal Gold Medal 69gr for $1.35 cpr
Shotgun
Lambro Guard 00 Buck for 60 cpr
Sterling 1 1/8 oz #7 Shot for 44 cpr
Sterling 1 oz slug for 58 cpr
Other
Norma 40gr TAC-22 .22LR for 8 cpr
Armscor 36gr .22LR for 8 cpr
PMC Bronze 230gr .45 ACP for 52 cpr
PMC Bronze 132gr 38 Special for 44 cpr
Ammo Inc 150gr .300 BLK for 75 cpr
Romanian 123gr 7.62×39 Steel in spam can for 46 cpr
Wolf 122gr 7.62×39 Steel for 39 cpr
Tula 122gr 7.62×39 Steel for 45 cpr (free ship for 10+)
Federal 5.7x28mm for 76 cpr
See more in our Best Places to Buy Ammo Online article.
Now let's get down to specific Labor Day Gun Deals.
Aero Precision
Aero is running buy more save more deals that equate to 20% savings:
Spent $100 and save $20
Spend $500 and save $100
Spent $1000 and save $200

And with an added bonus of free shipping on orders over $100.
Here's a few of our favorites!
2-Stage Nickel-Boron Trigger for $69…really good bang for the buck more precise trigger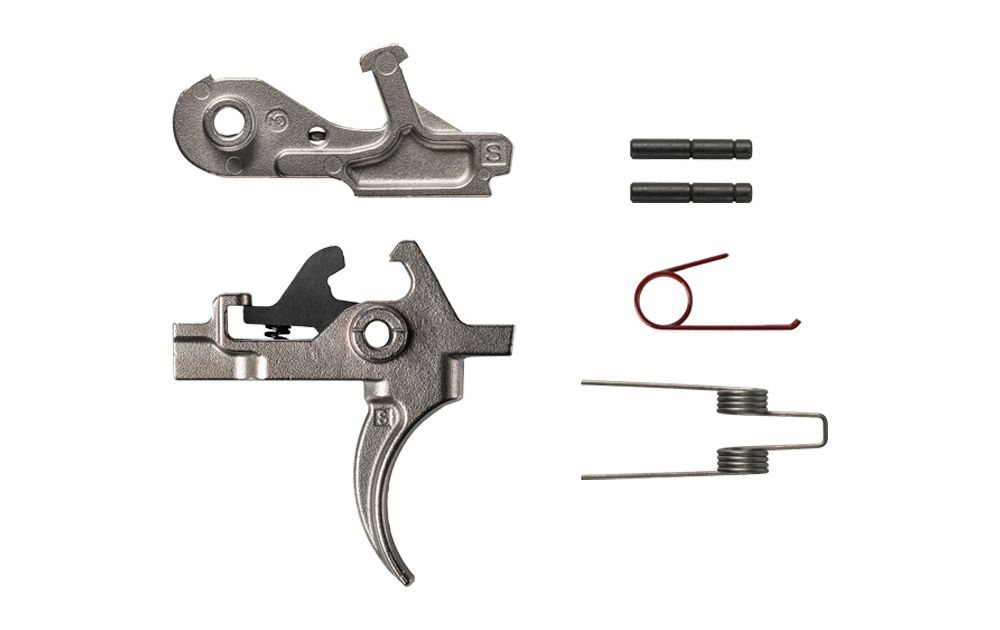 M4E1 Complete Lower with Magpul Grip/Stock for $294…ready to go out of the box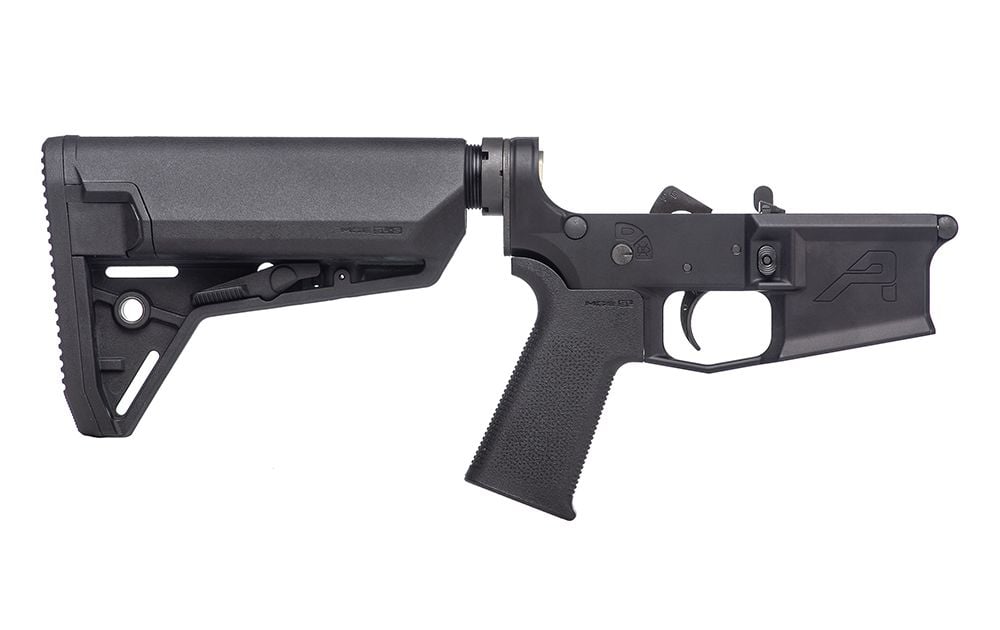 Stripped Lower Receivers starting from $109…and now with some clone M4 and M16 options
Complete Uppers are also in stock starting from $494…check out our full review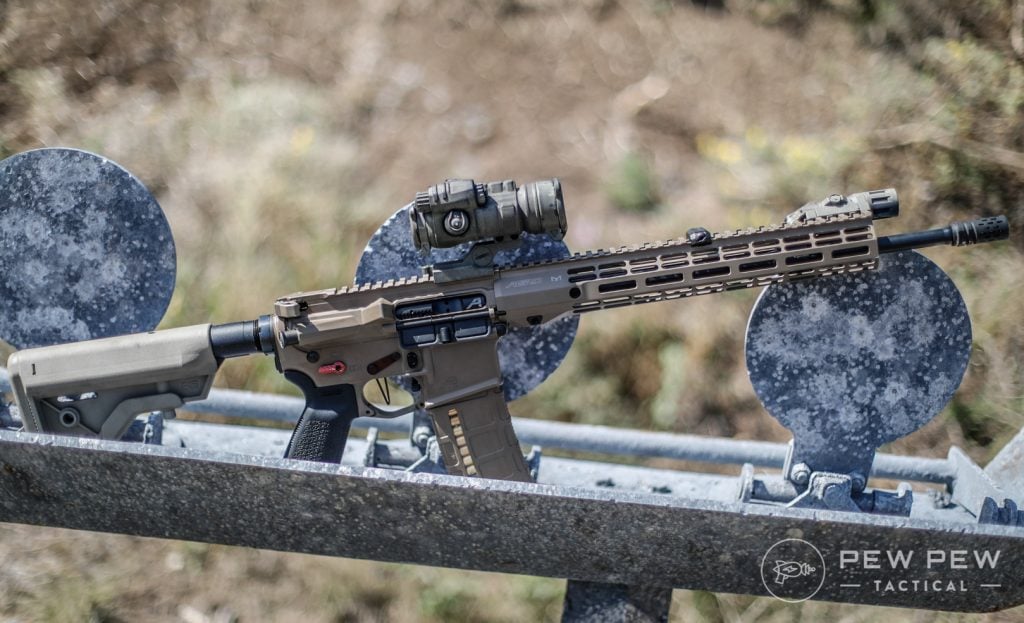 See the rest of their sales.
Palmetto State Armory
For PSA's Labor Day sale, they have a ton of their own products on sale along with a great selection of optics, ammo, other firearms, and a lot more!
Here is a VERY small sampling, including blemished items which are cosmetic and should be fully functional.
Vortex Venom 6MOA Pistol Red Dot for $149 with code VNM
Sig Romeo5 Red Dot for $119, our favorite red dot under $200…our full review here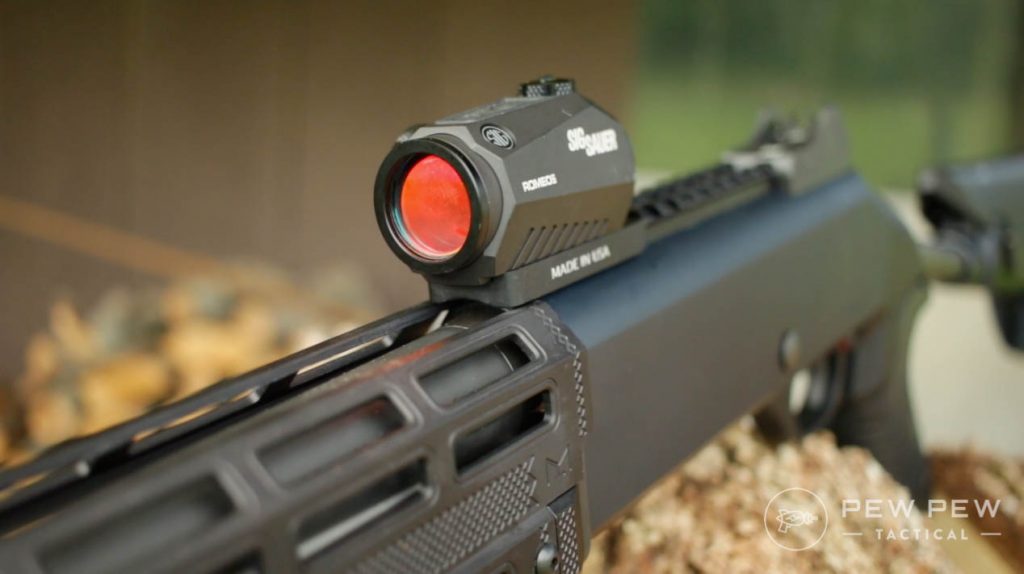 CMMG Bravo .22LR AR Conversion Kit for $169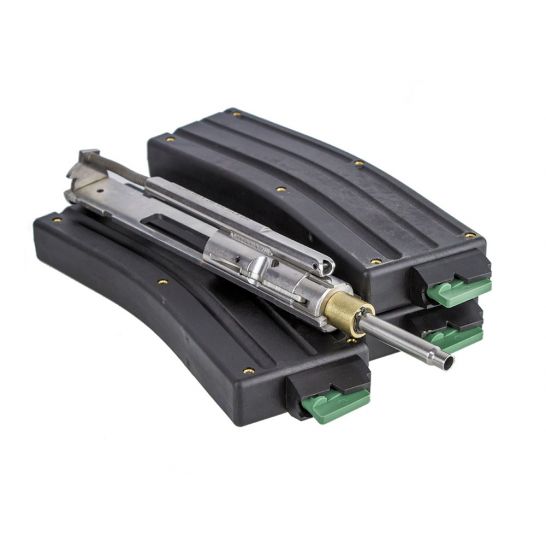 PSA 36″ Gun Case & 7 Magpul PMAGs for $99 (essentially free bag)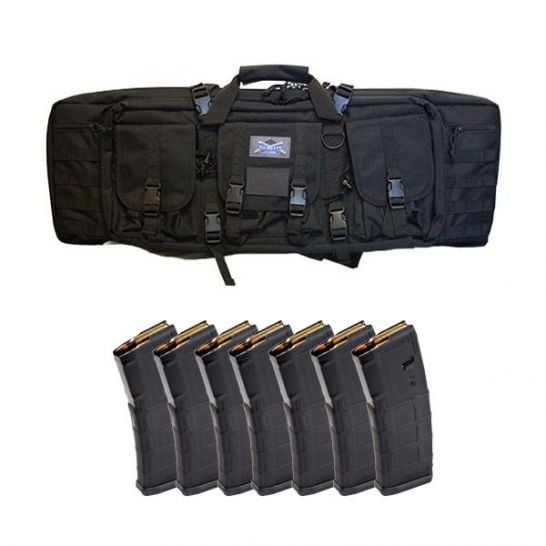 PSA SBA3 AR Pistol Lower Kit for $159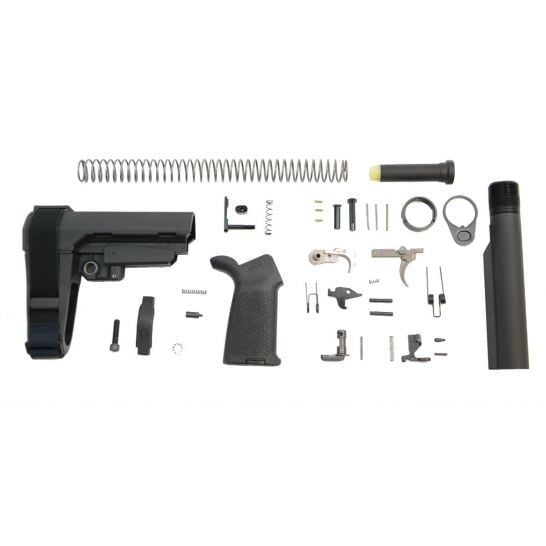 PSA 16″ Mid-Length Kit (just need a stripped lower) for $399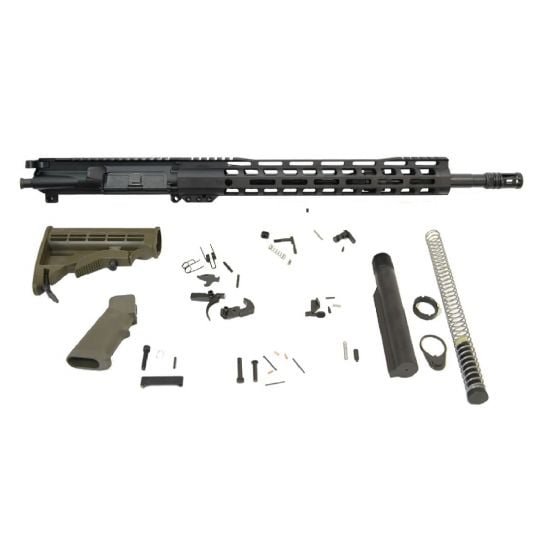 M&P Shield Plus with Bug Out Bag for $449…see our full review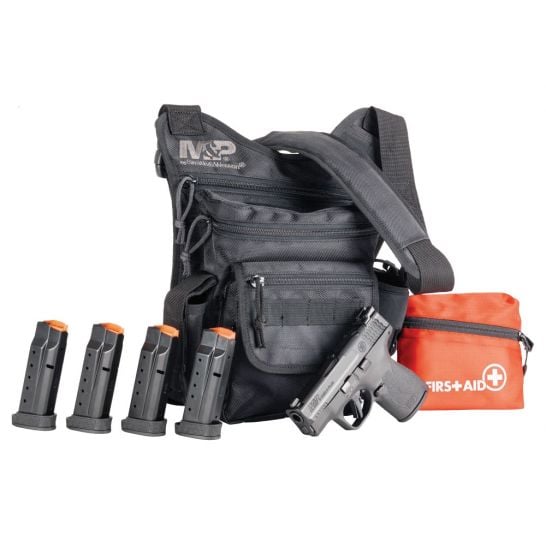 PSA 16″ Mid-Length Complete Upper…our current fav for $349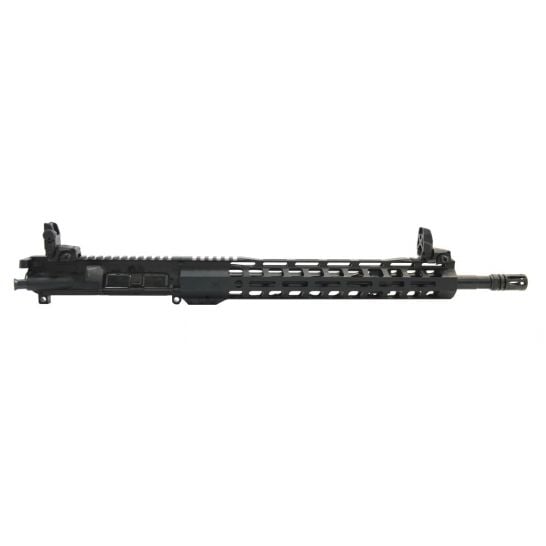 PSA Stealth stripped lower for $59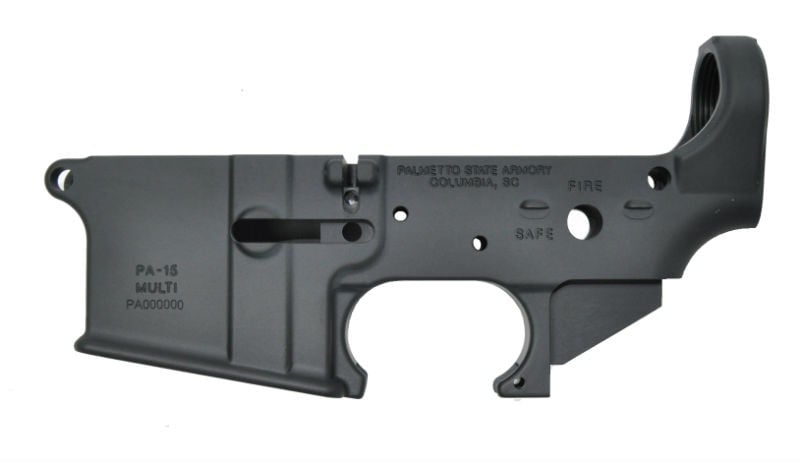 That's only a little bit of what they have…so check out all their deals here and also ammo in stock.
Don't forget to check out our reviews of Almost All PSA Guns.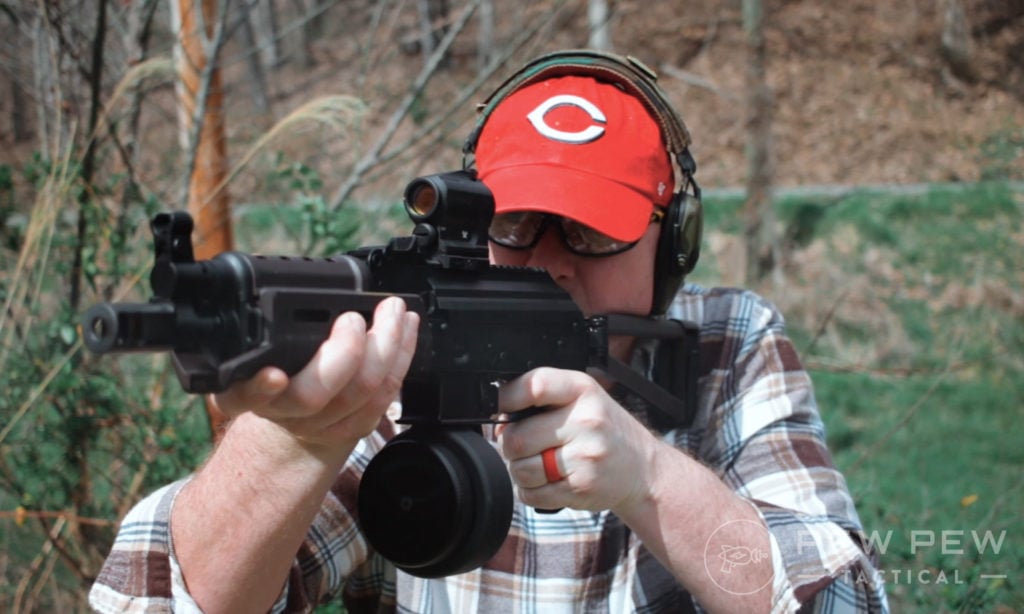 Brownells
Here's some pretty great coupons the entire month:
$15 Off Orders $125+. Use Code SEPTEMBER15
$50 Off Orders $450+. Use Code SEPTEMBER50
$75 Off Orders $750+. Use Code SEPTEMBER75
And a special one for Labor Day that equates to 18% off…$55 Off Orders $300. Use Code LABORDAY
No specific Labor Day section this year…but here are some hand-picked goodies:
Rise Armament RA-140 Rave Super Sporting Trigger for $99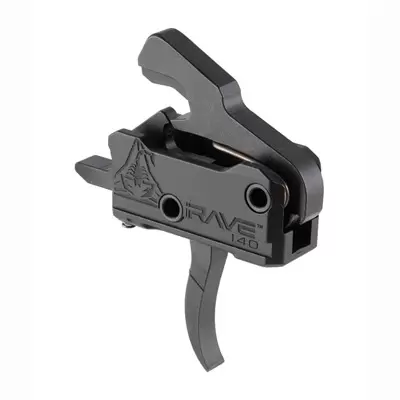 Clearance on Geissele Triggers (B-GRF and B-G2S-E for $164)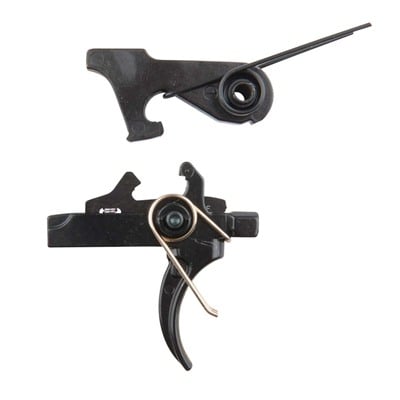 BRN-22 Stripped Receiver for Ruger 10/22 for $99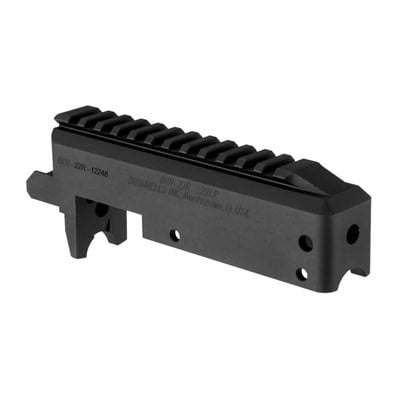 BRN-180 Uppers in stock and starting from $769…and now with some Cerakote options…see our full review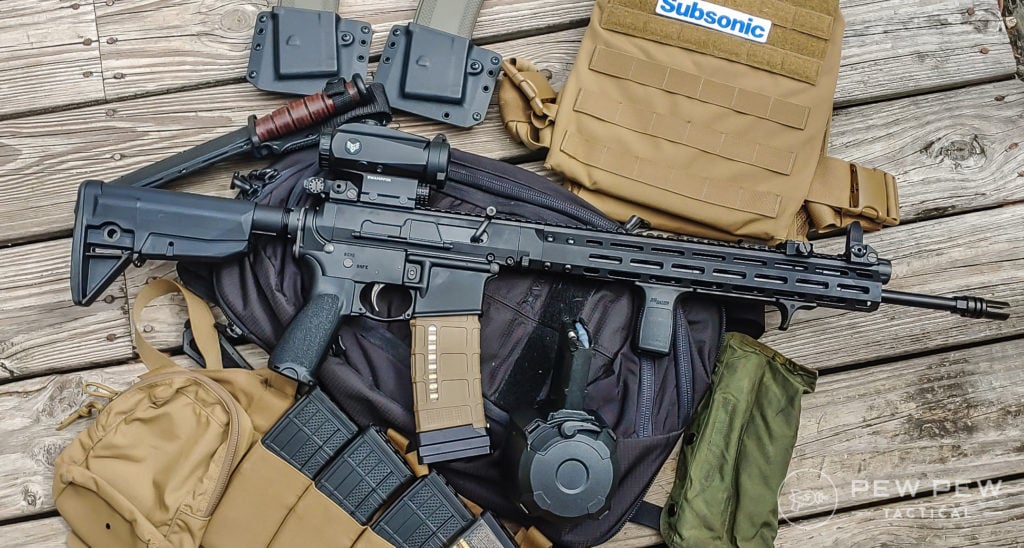 Reloading primers and powders are also in-stock and without buying limits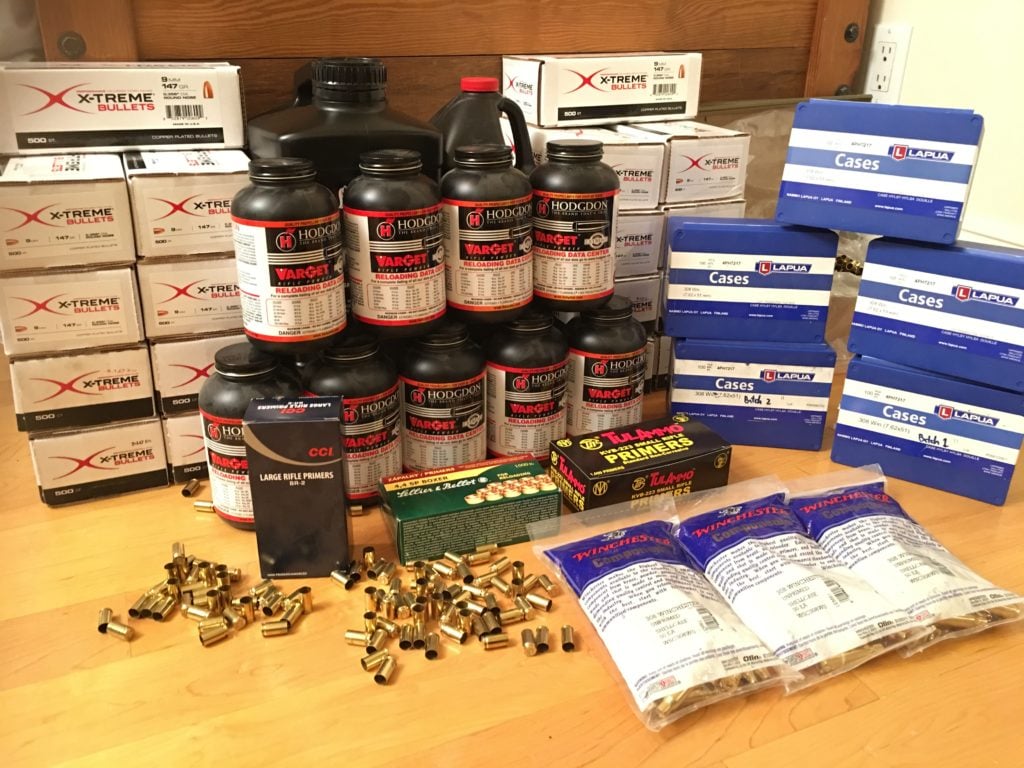 Check out their site for the rest.
GunMag Warehouse
Our top stop for magazines of every kind for every gun, GunMag Warehouse is offering some HUGE deals this Labor Day!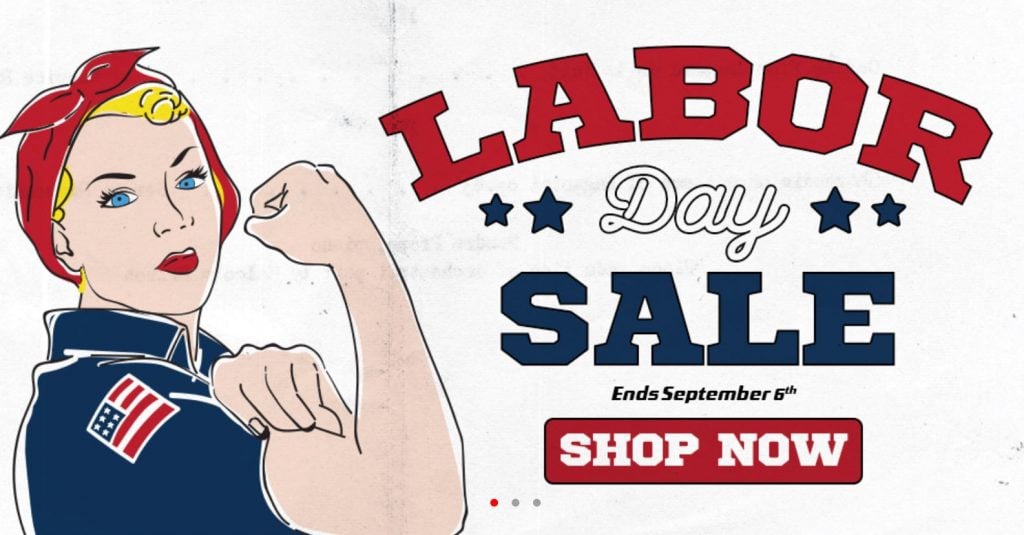 Here's some of our favorites:
ETS 31-round Glock Mags for $9.99
Lancer 30-round AR-15 Mags for $13.99
KCI 50-round Glock drums for $62 which worked pretty well in our Glock 18 review
Streamlight TLR-7 for $124 (perfect for compact handguns)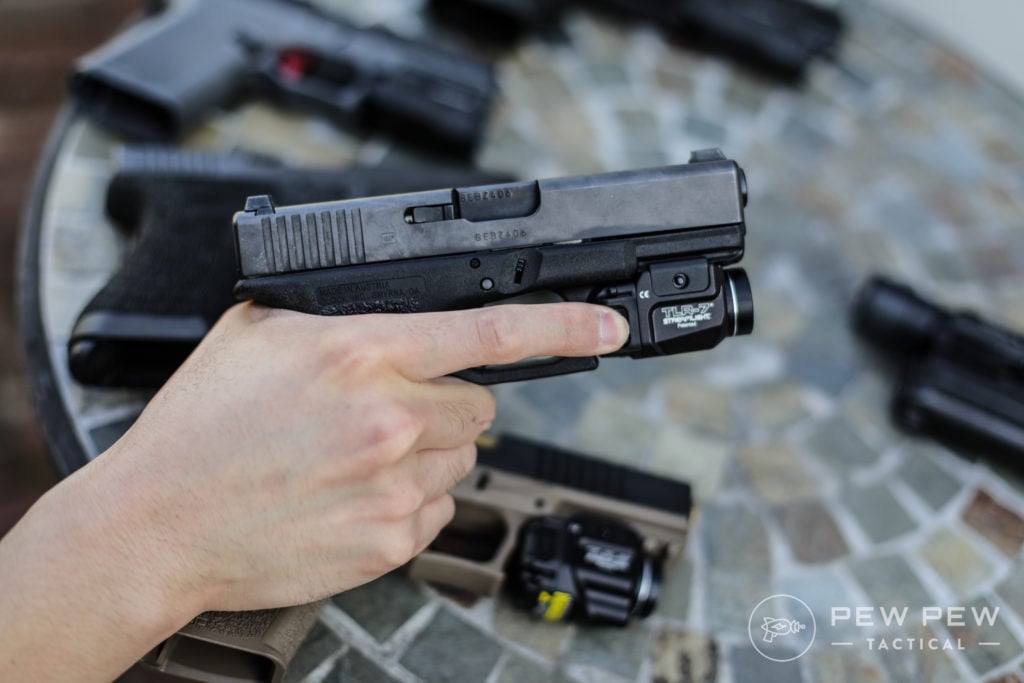 There's more where that came from…especially for other popular guns. Take a look at all the deals!
Primary Arms

First…check that their SLx 1-6x Gen 3 Scope with ACSS Reticle is in stock for $289.
See our full review for this best bang-for-the-buck LPVO.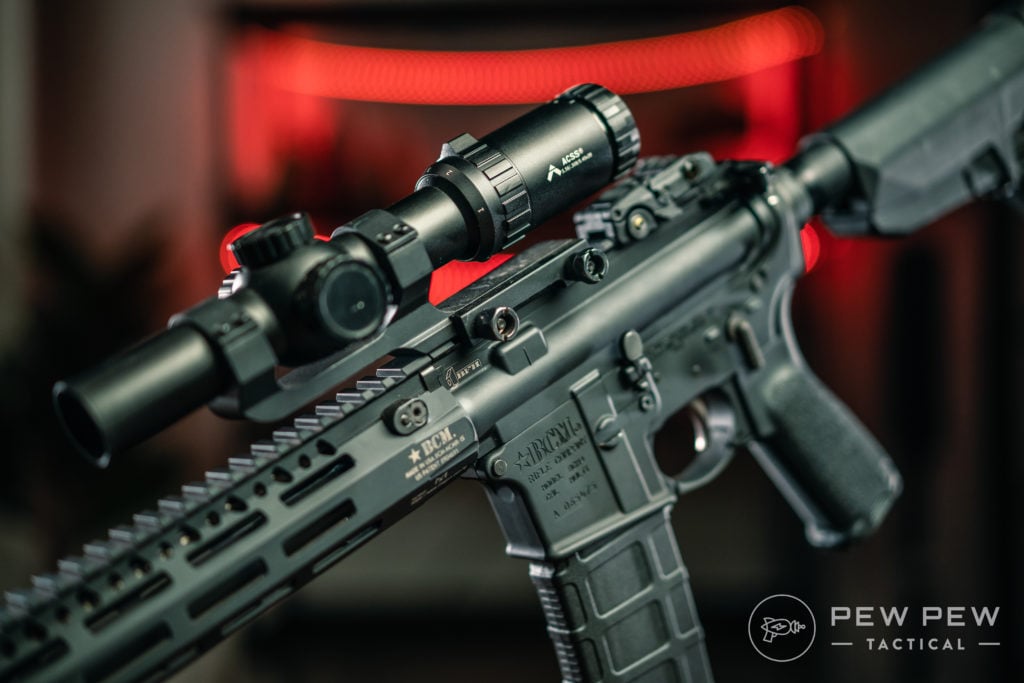 And their Labor Day Sales are now up…too many to list!
One of the biggest is their Hexmag Sale (some as low as $7.99).
MIRA Safety
They are rotating sales every day so keep checking…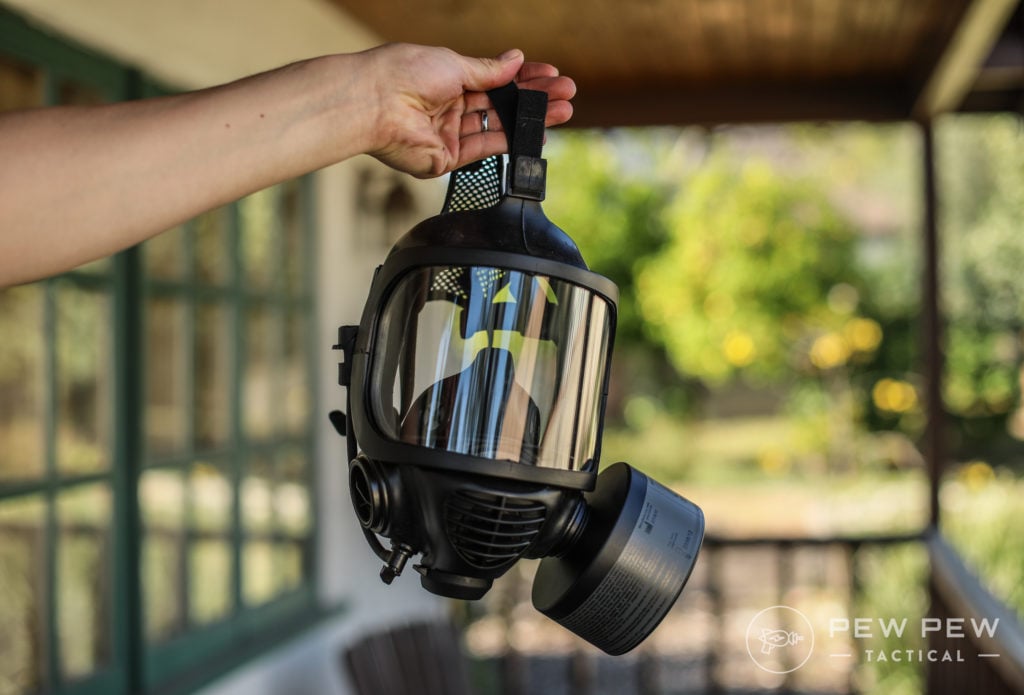 Check out more info on how they fared in our Best Gas Masks article.
Wheeler
I just checked and about 90% of my tools are Wheeler…they make some of the best for home gunsmithing and they are affordable.
They have up to 50% off their popular tools.
Including their handgun site pusher tool, torque wrenches, and AR-15 armorer's sets.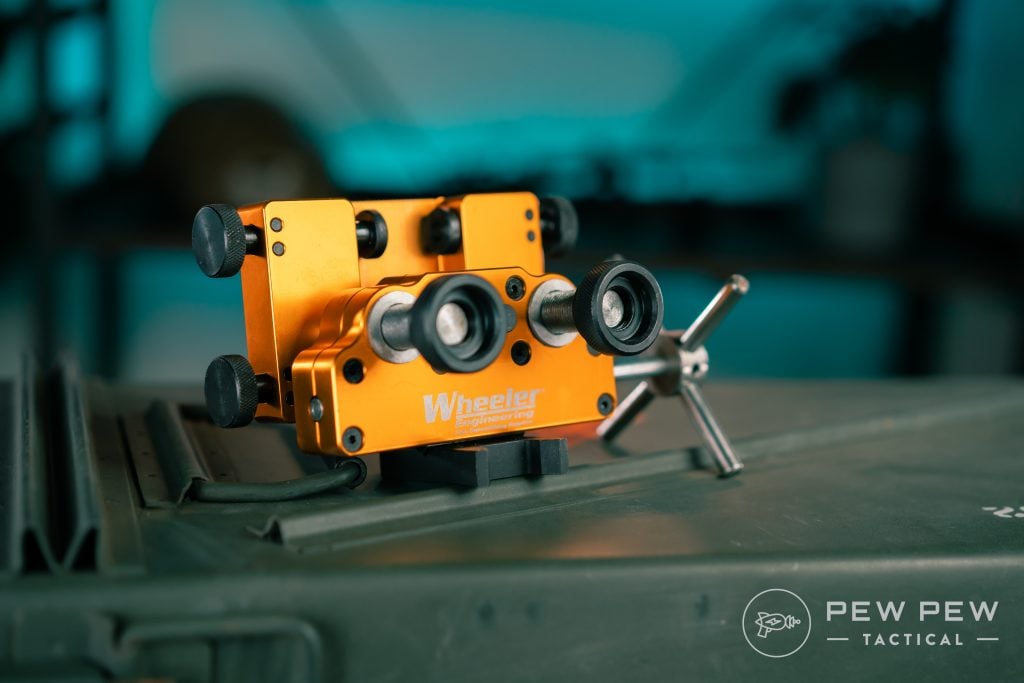 Cabela's
No a "Labor Day" sale yet…but they have a 10% off if you order online and pick up in store.

Daniel Defense
No deals yet…but the DDM4V7 is in stock in several colors at the time of this update…check out their FDE and Cobalt.
The DDM4V7 is one of our Editor's picks for a top-tier AR-15…check out the review here.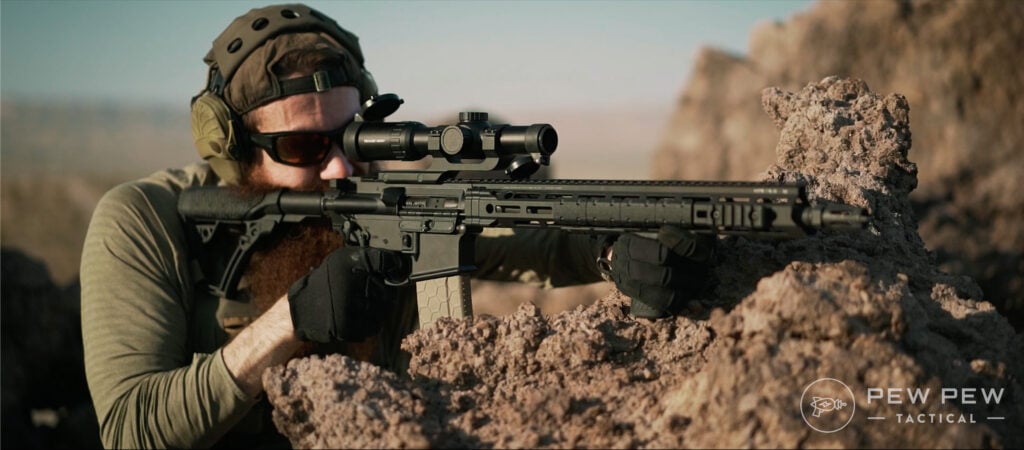 Rainer Arms
Nothing going on yet over at Rainier, but we'll keep checking!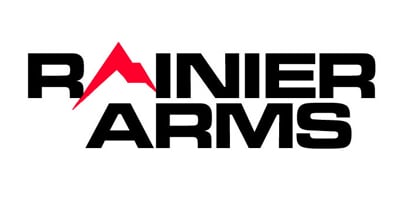 Beretta USA
Unfortunately they don't sell firearms…but if you're looking for magazines, nice clothing, tools, or accessories for Beretta or the myriad of brands they own (Tikka, Sako, etc)…there's some pretty nice coupon codes:
LBD20=20% off $100
LBD30=30% off $200
LBD40=40% off $400
LBD50=50% off $600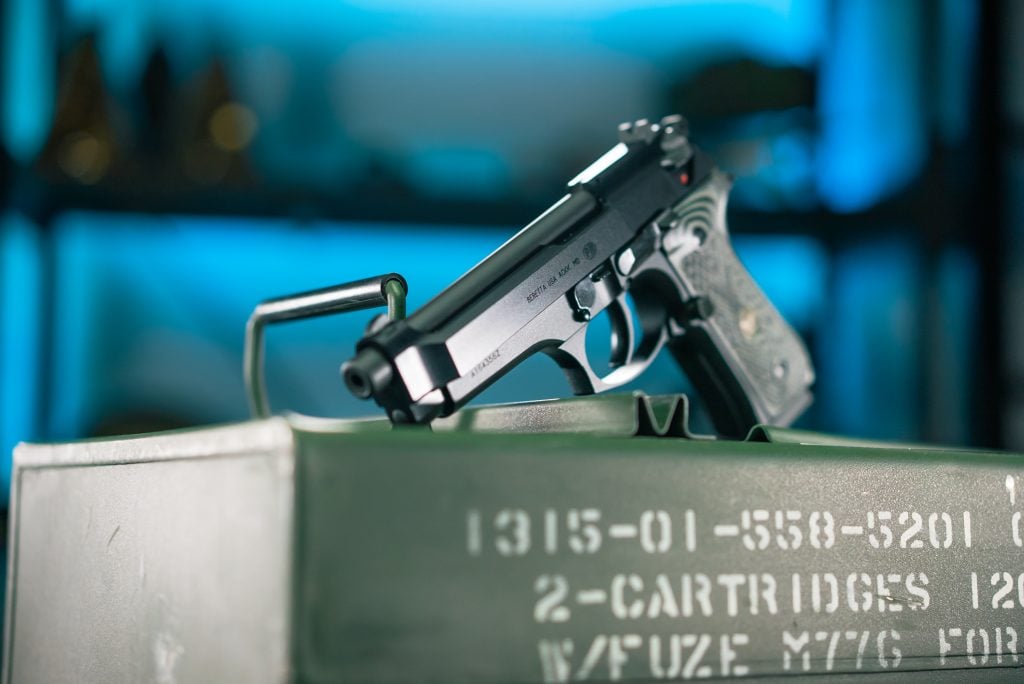 Crimson Trace
Crimson Trace is really stepping up their game this year. We are in the middle of testing a bunch of their products (including their new scopes) so stay tuned.
But right now you can get a free CTS-25 red dot ($79 value) for any purchase over $200.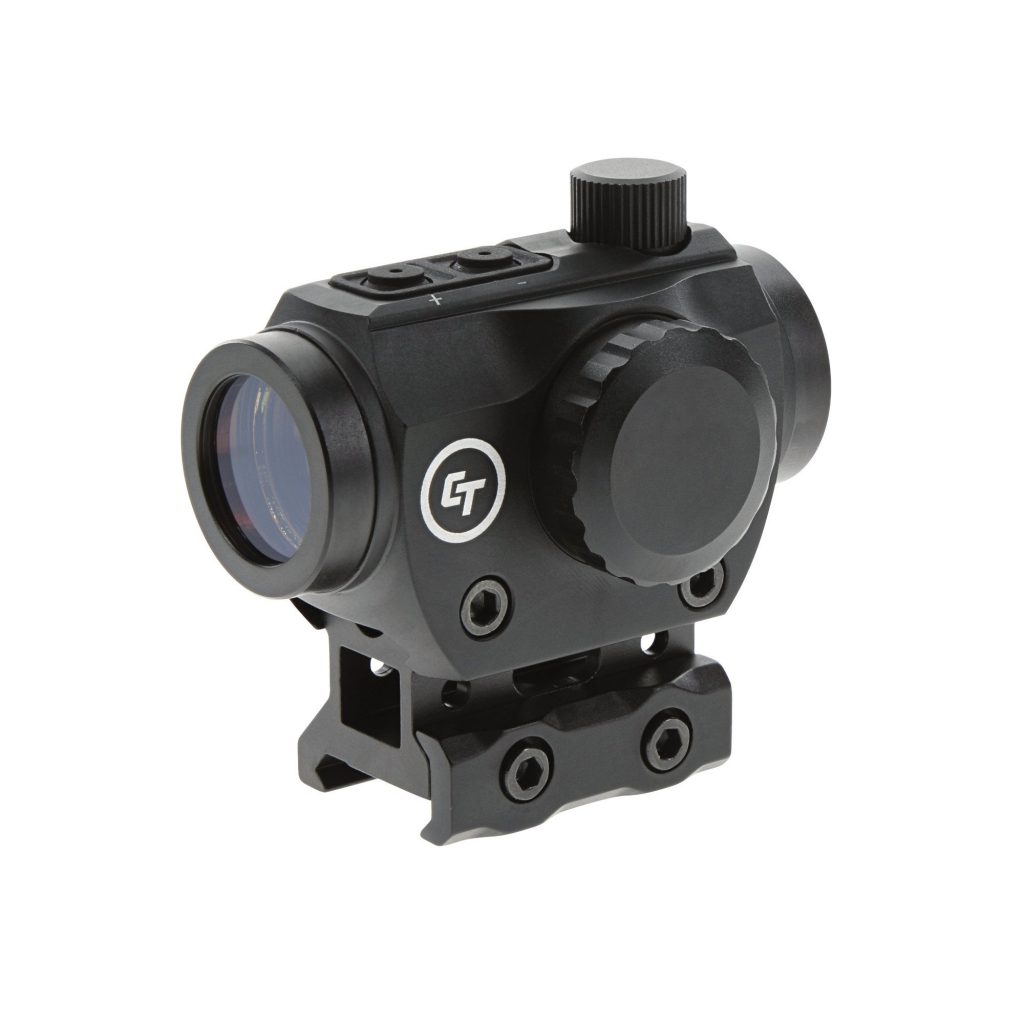 Fisher Space Pen
You know them…the pens developed for space travel that can write upside down? Well now they have .338 and .375 bullet versions.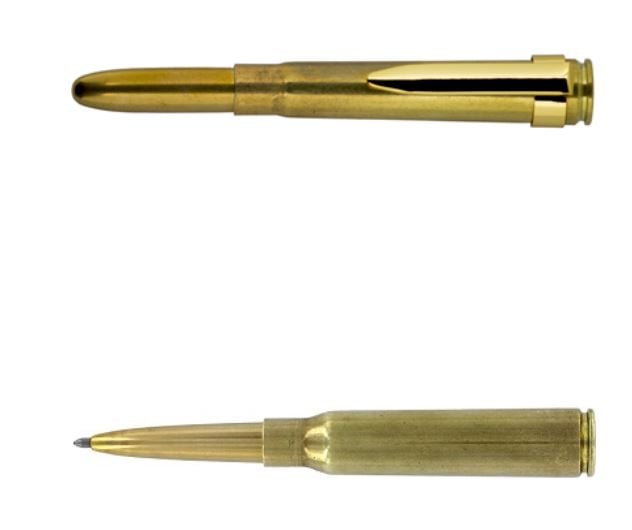 Check out all their selections and save 15% with code PEW15.
Safariland
Their ordering system isn't the great…but their holsters sure are.
Safariland has 30% off their 7Ts and RDS holsters with code LBDAY21. Including their new Multicam cordura versions!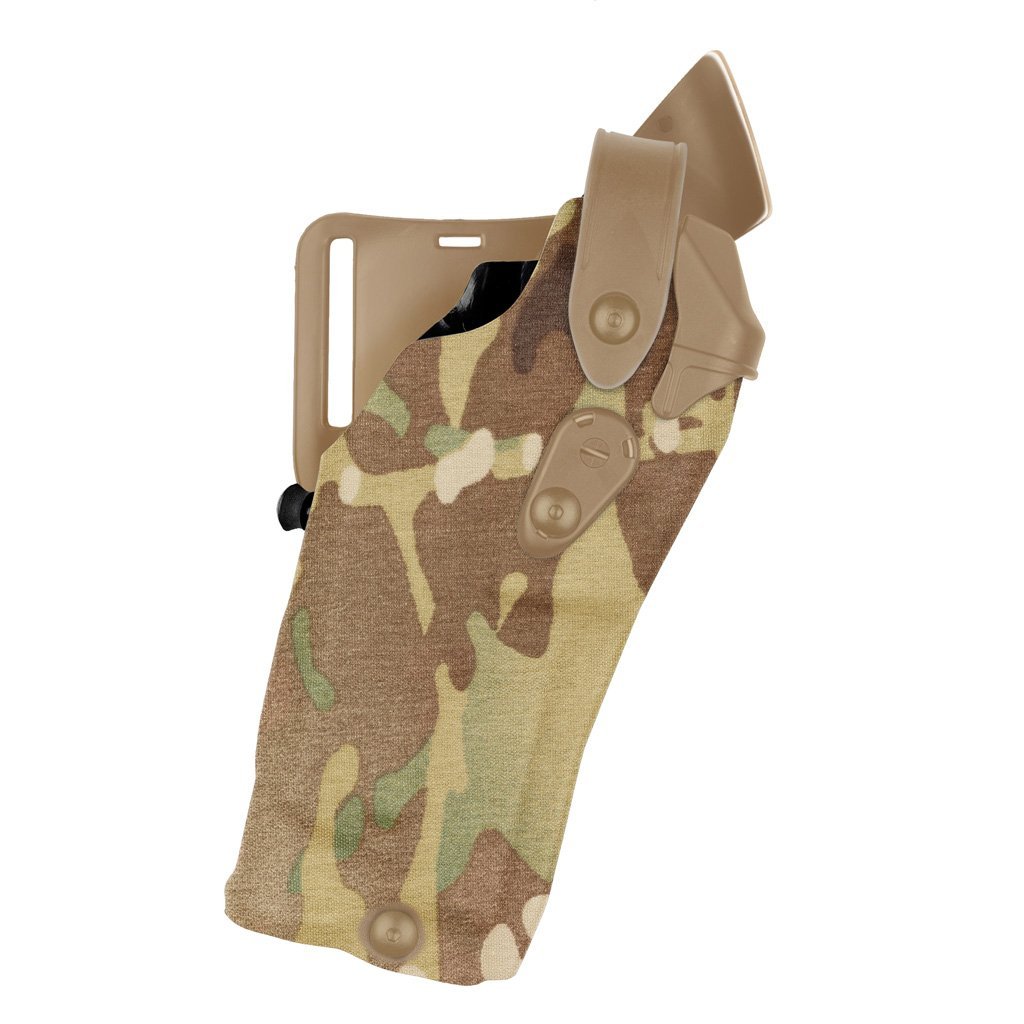 Armament Systems & Procedures
Looking for LEO equipment like flashlights and batons? Get 10% and free shipping on all orders over $50…no code needed.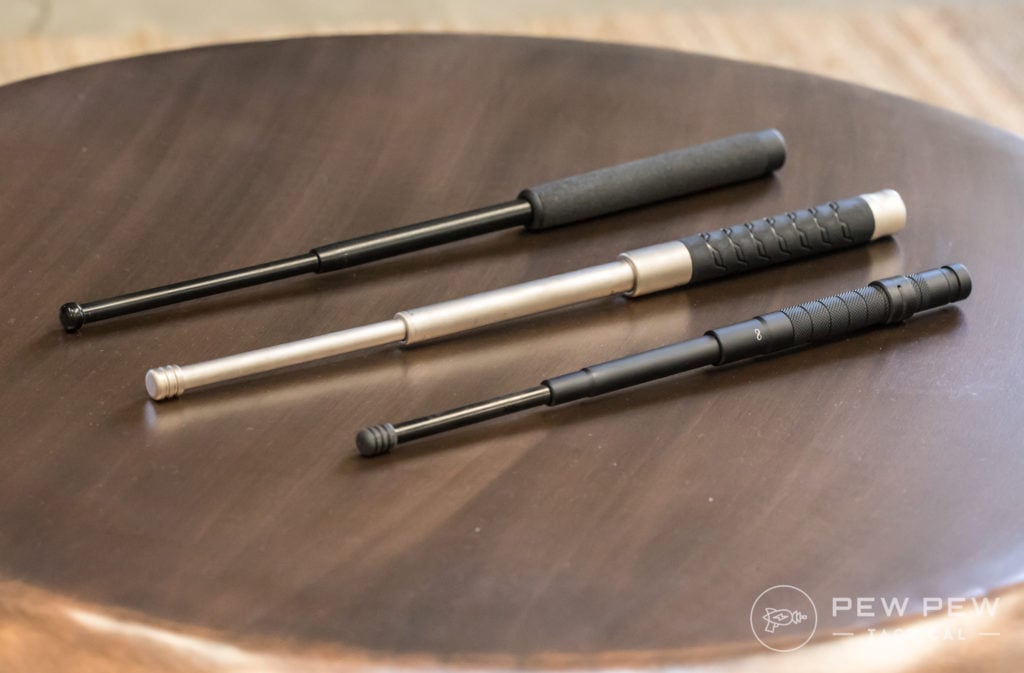 Check out how their products fared in our Best Batons for Self Defense article.
Veridian
Looking for a laser? Check out Veridian's Labor Day Sale that features lasers, holsters, batteries, and more up to 30% off.
SecureIt
Nothing yet but they usually have a nice sitewide coupon.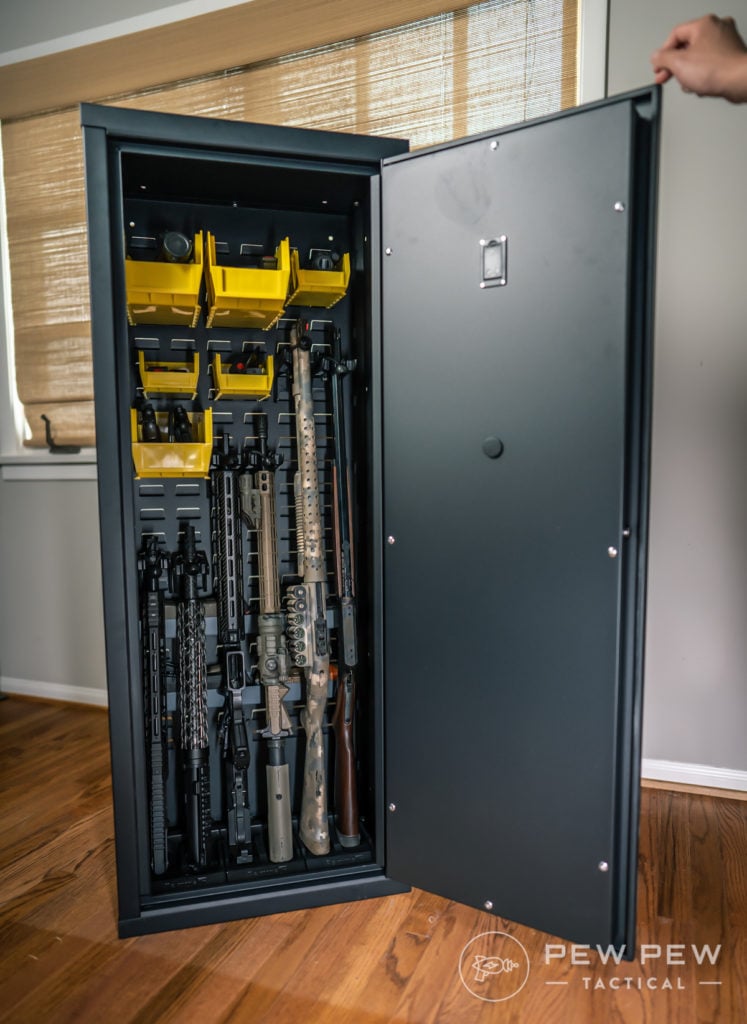 We have a complete video review of the Agile 52 also, watch it and then subscribe to our channel if you liked it! Or read the article!
Guns.com
Some really solid deals going on right now! Get FREE SHIPPING on firearm orders and 10% off select used guns.

Check out all the deals.
AR500 Armor
A major producer of amazing armor and armor carriers, they have a rocking sale going on for their 9th year anniversary with a buy one get one free of one of their best selling packages.

Or use code 9YEARS for 20.12% off normal packages.
Take a look at our complete review of their armor and carriers!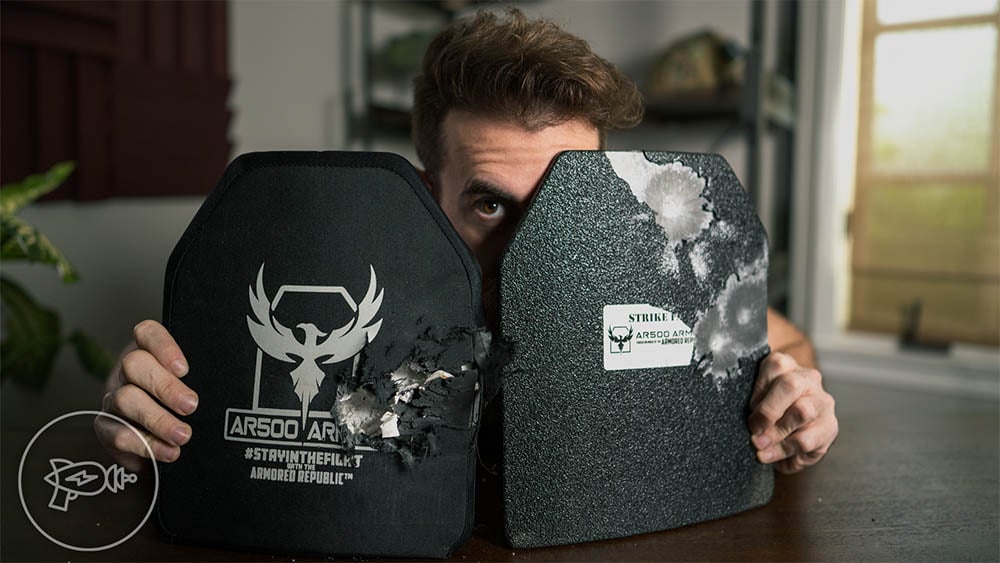 And this just in…they have a custom Pew Pew Tactical setup based on what we would run…Level 3+ Lightweights, with multi-curve and extra spall protection.
All at 25% off regular price…check out the Pew Pew Tactical Package.
Check out all their deals here.
Sportsman's Guide
Looking for something camping, apparel, military surplus, guns/ammo, and more? Check out their Labor Day Sale here.
Osage River
Looking for a range bag? One of our favorites is the Osage River in both standard and light variants.
Use code PEWPEWLABOR20 to save 20% off.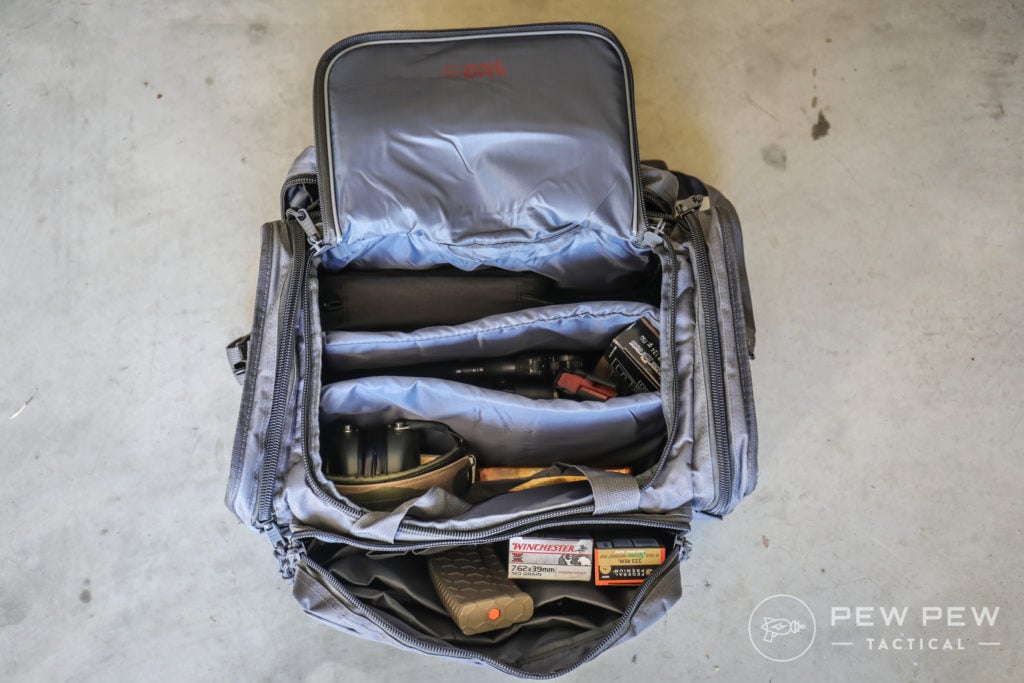 Just the right capacity and weight to bring whatever you need…and to survive whatever you can throw at it.
Check out more info and the rest of our picks in Best Range Bags.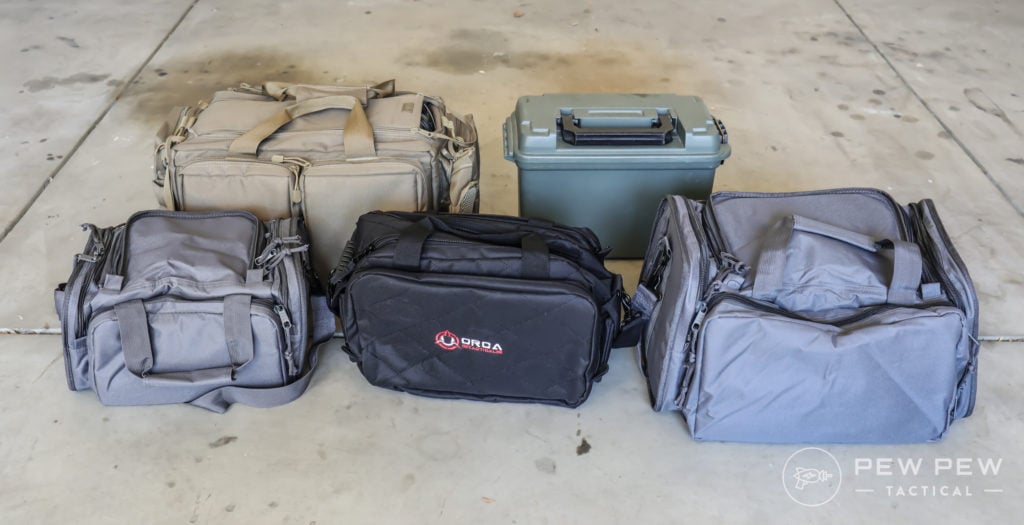 Shoot Steel
Great Labor Day sale going on at Shoot Steel with 25% off with code LD2021.
Orders over $199 get a free 3/8″ AR500 5″ target, orders over $250 ship free, and orders over $500 get a free 8″ target.
It's what we use in all our range reviews and they are holding up to thousands of rounds…some of them pretty close.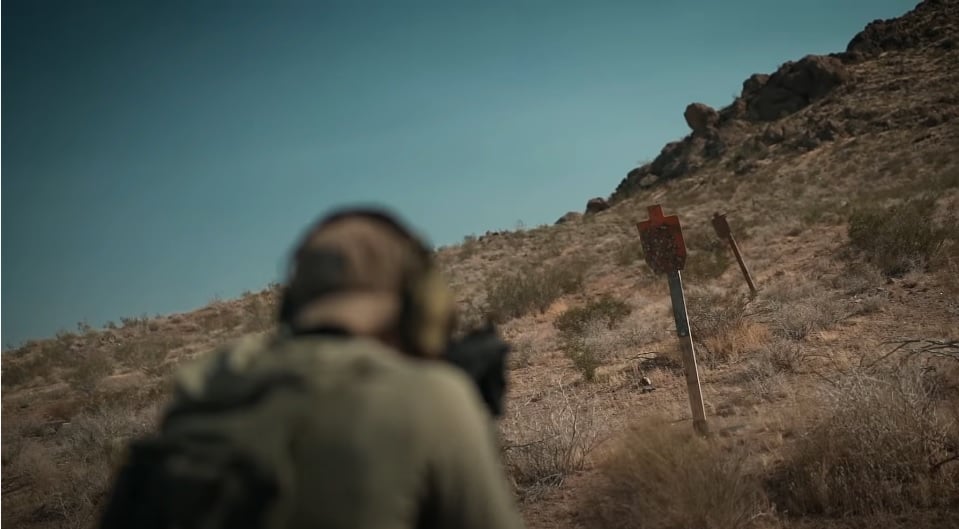 Check out our review of Shoot Steel Targets!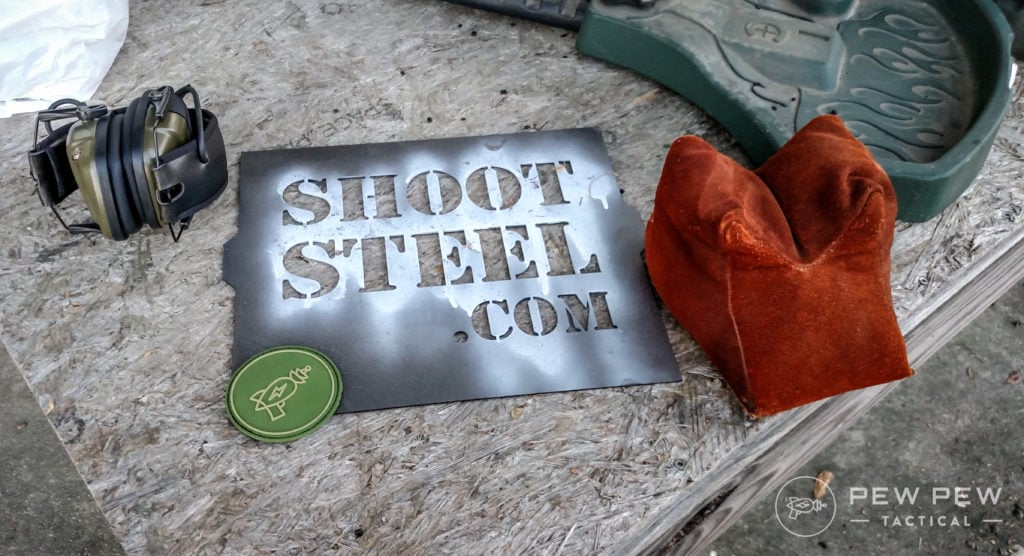 Perfect time to get anything from a Speed Popper or a full plate rack!
Amazon
Nothing Labor Day like yet, but we'll keep an eye out!
299 Piece First Aid Kit for $19 is a great buy though!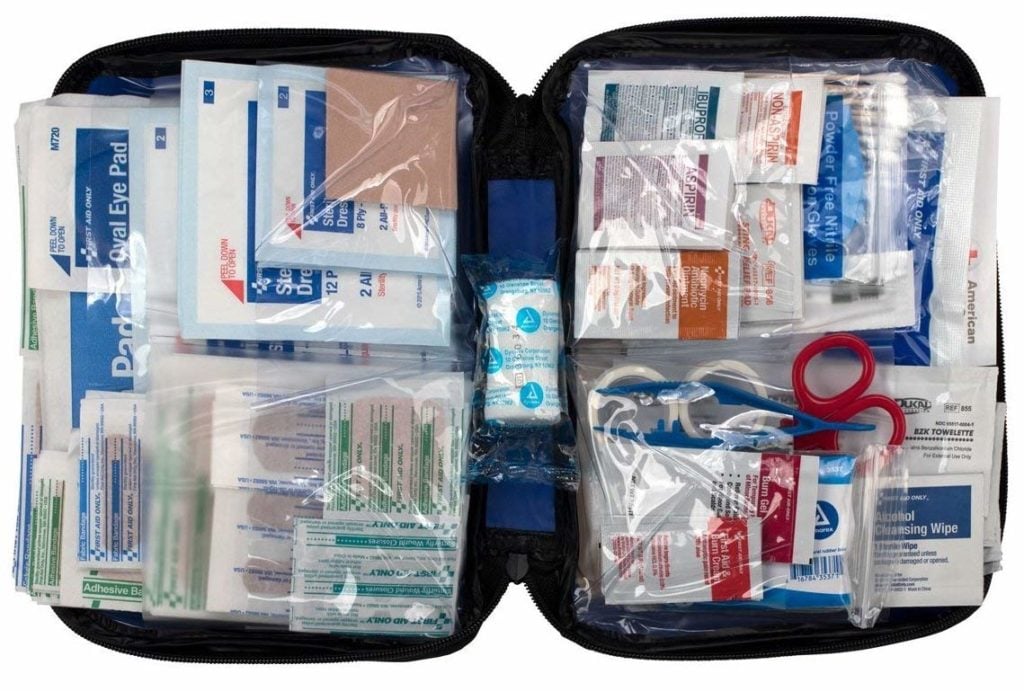 Hidden Hybrid Holsters
What I currently carry and what I think is the comfiest hybrid holster out there…
15% off with code PEWPEWLABOR15 but the link will auto add it.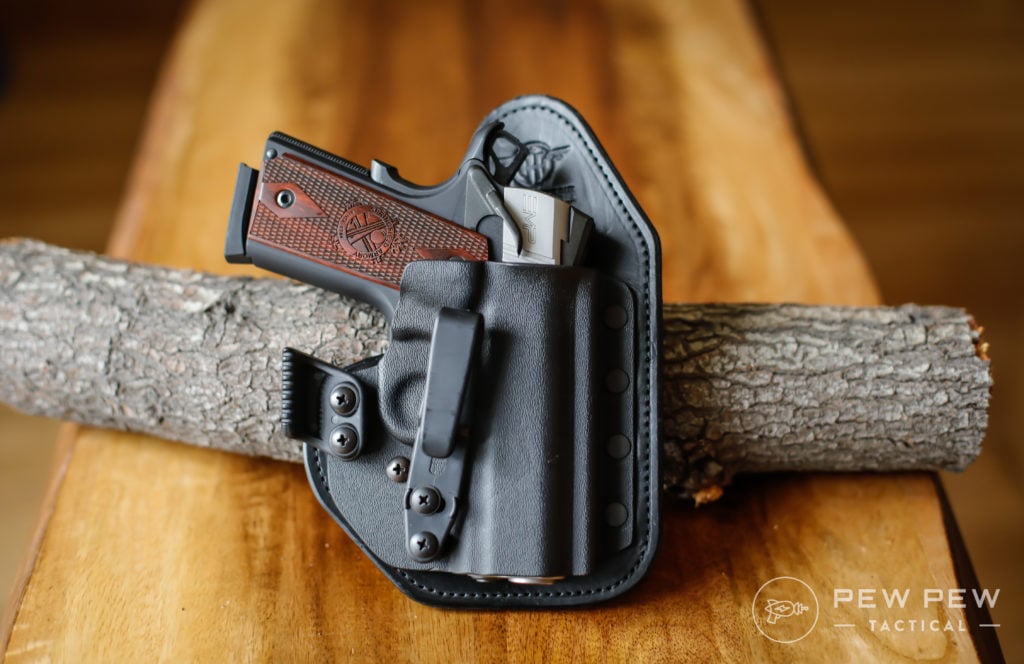 Check our full review on HHH.
CrossBreed Holsters
Simple sale, no codes, no gimmicks, just 20% flat rate sale on everything in on their site! Great time to grab a new holster or belt!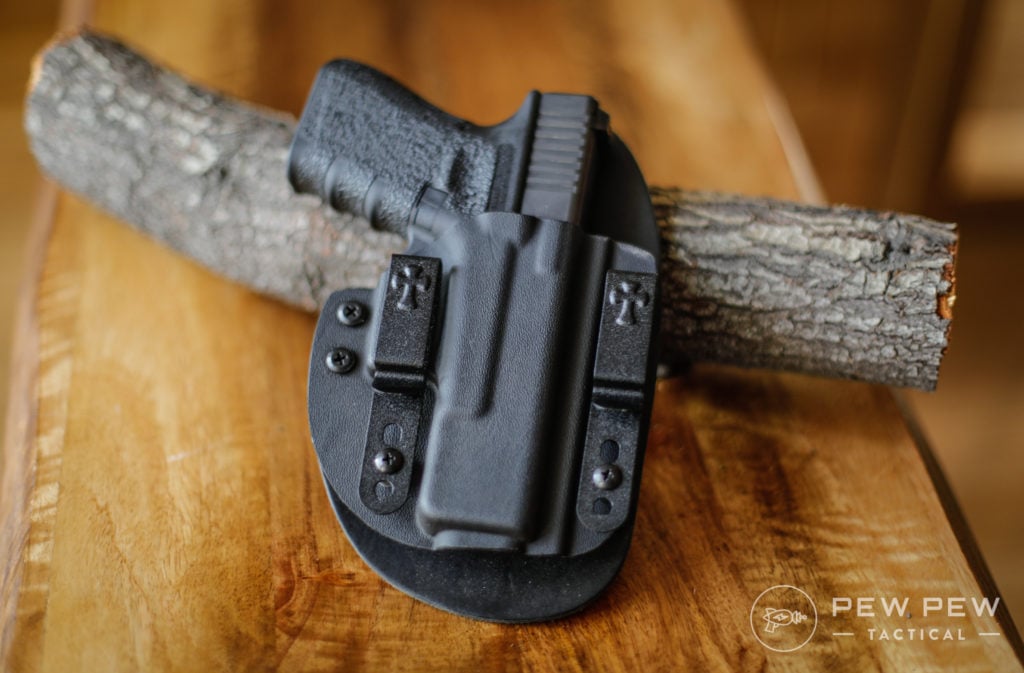 Take a look at our review in the Best Concealed Carry Holsters!
Concealment Express
Looking for a simple Kydex holster that works and won't break the bank?
Concealment Express has 15% off and Free Shipping for Orders over $100 with code 15OFF100.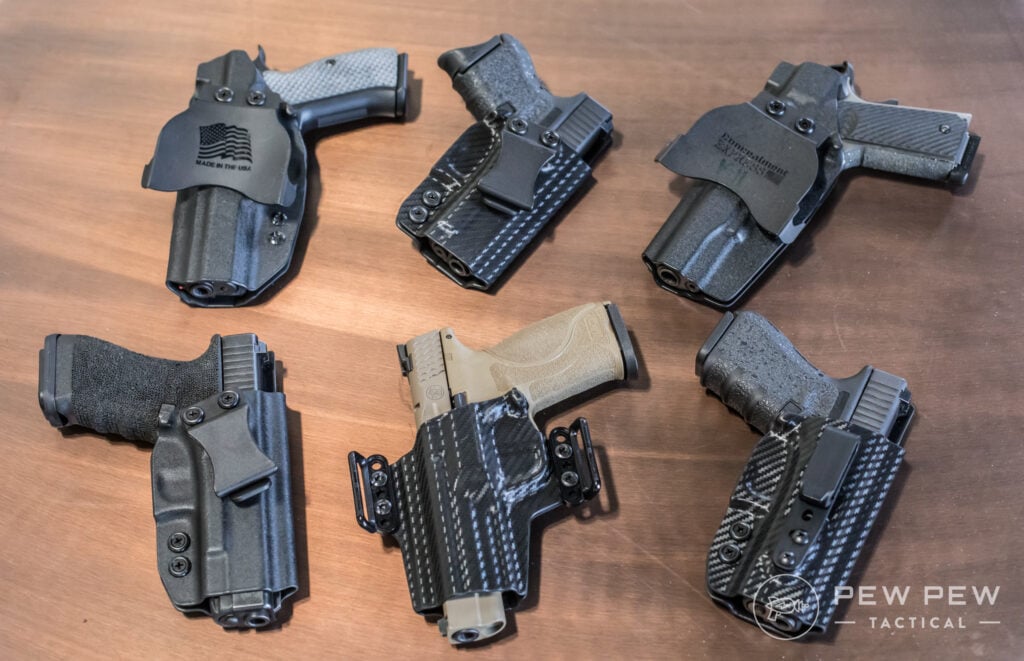 We've tried them all…check our review on Concealment Express holster options.
Savior Equipment
Get 15% off with code "PEWPEW15" at Savior Equipment…our current favorite manufacturer for everything gun bag related.
Our fav is their Urban Warfare bag series which is semi-discrete and looks great without a bunch of dump pouches.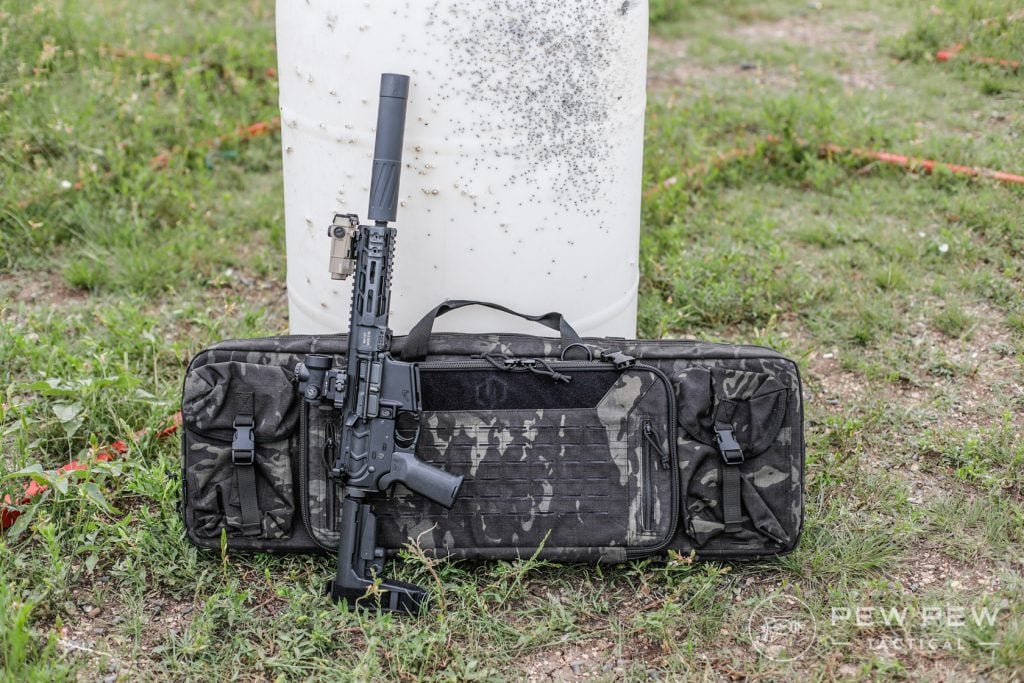 We're also digging their collapsible rifle stand (in both regular and shorty boi) models for when you're going to a competition or range that doesn't have tables.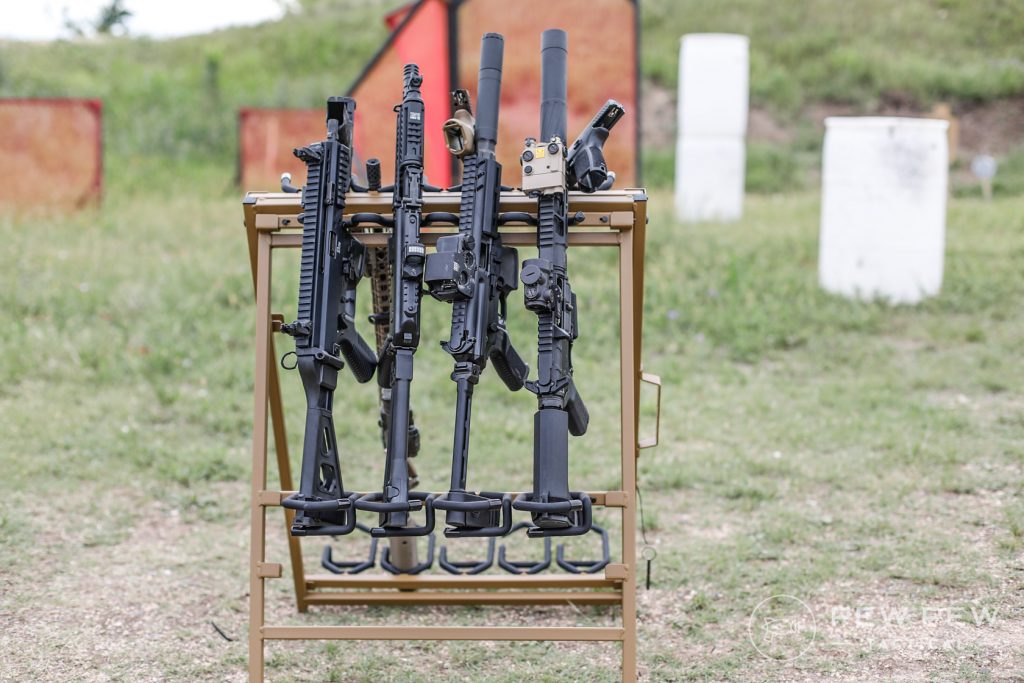 And also the Coffin when I only want to bring one rifle to the range.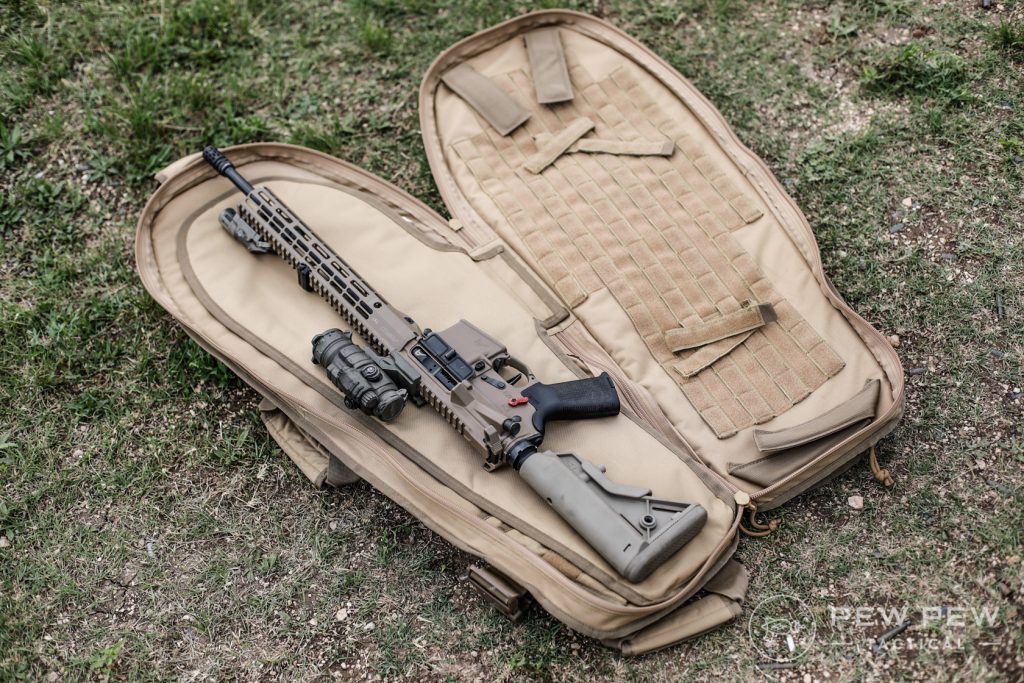 See more in our 17 Best Gun Cases article.
Dark Angel Medical
Around guns? You'll want your med kits to be top of the line and easily accessible.
Get 20% off Dark Angel kits with code LABORDAY.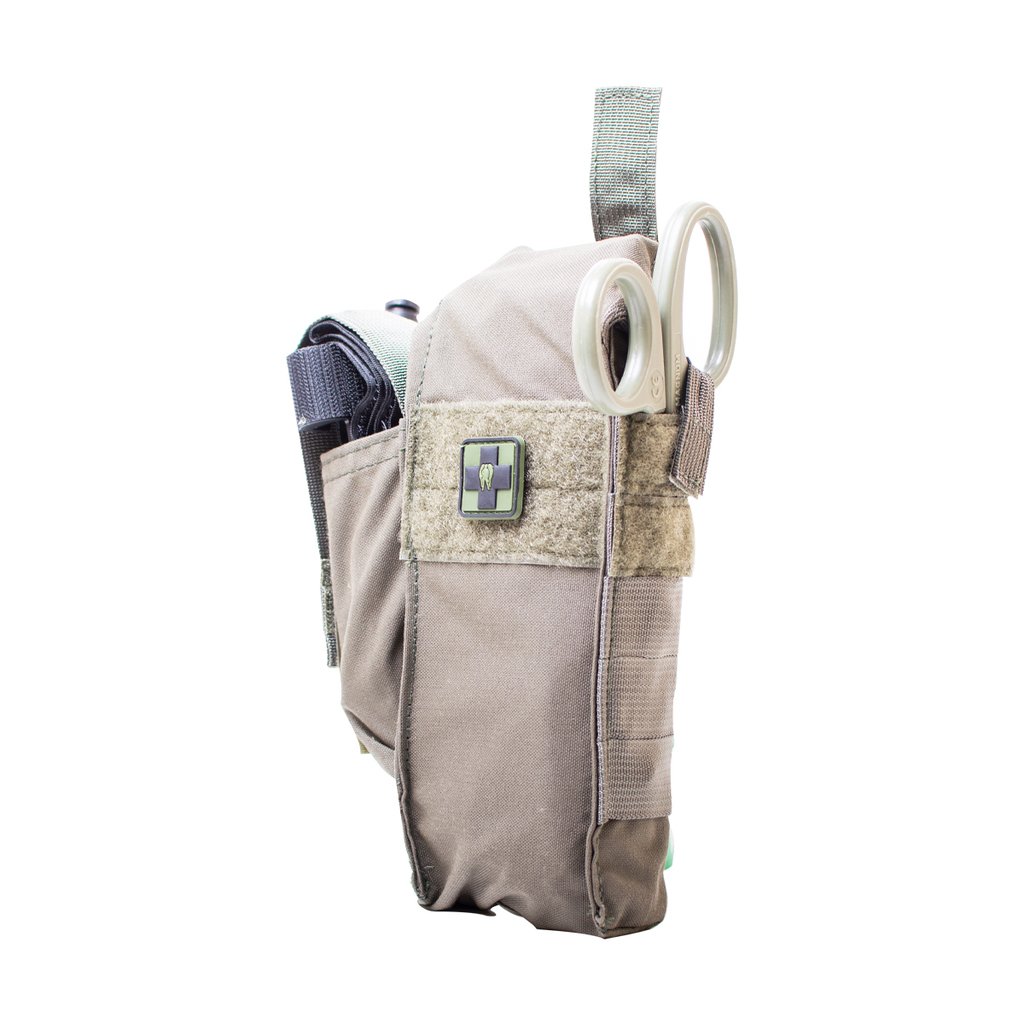 Faxon Firearms
Looking for a new AR barrel? One of our go-to sources is Faxon. And not just AR…our TiN Glock barrel definitely outshoots a stock one.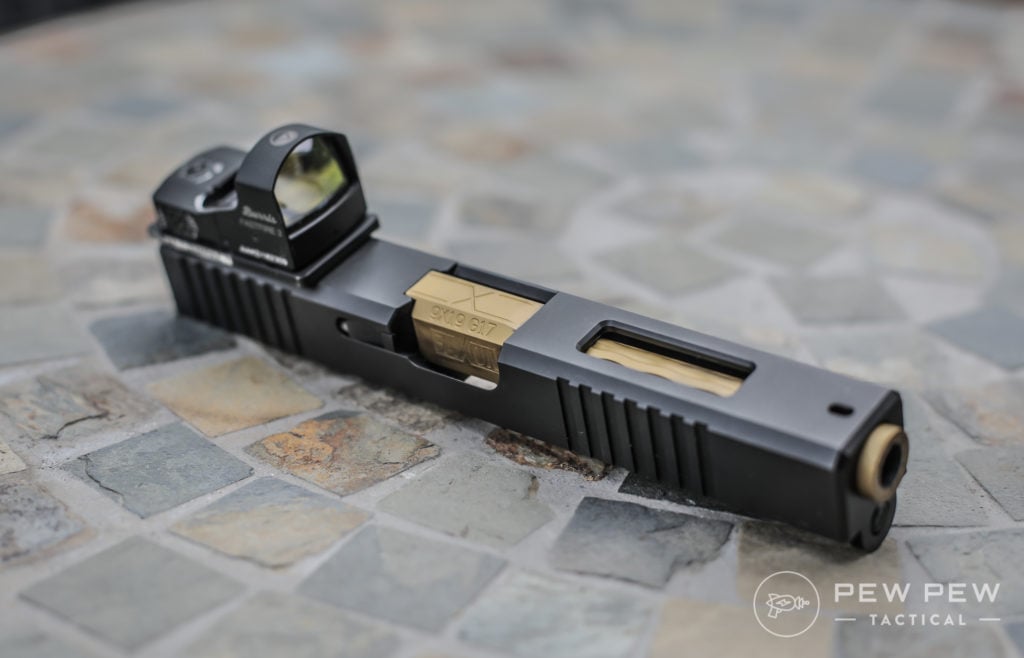 Check out their Labor Day Sales page for savings on handgun barrels, 10/22 barrels, and barrel/stock combos.
Ballistic Advantage
Another favorite barrel maker is Ballistic Advantage who is making it easy with 15% off everything. Check out review on their Hanson barrel.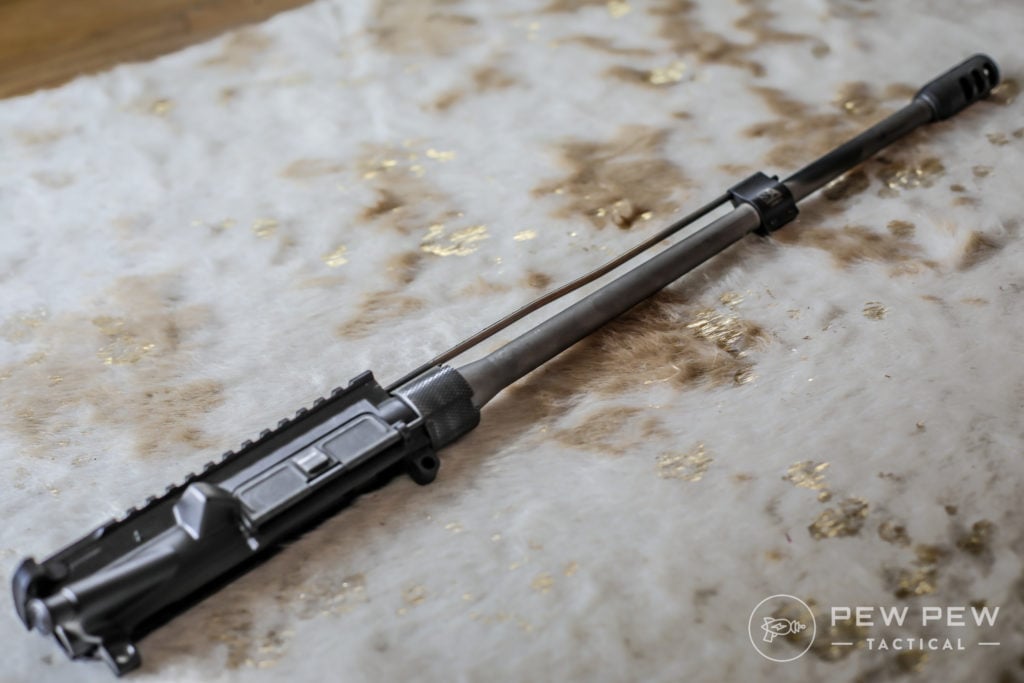 Check out all their deals here…we've already picked up a shorty .300 BLK barrel for our next build!
Tyrant CNC
Looking to Gucci up your Glock or AR-15? Check out Tyrant CNC who is running a 5% off their best sellers deal.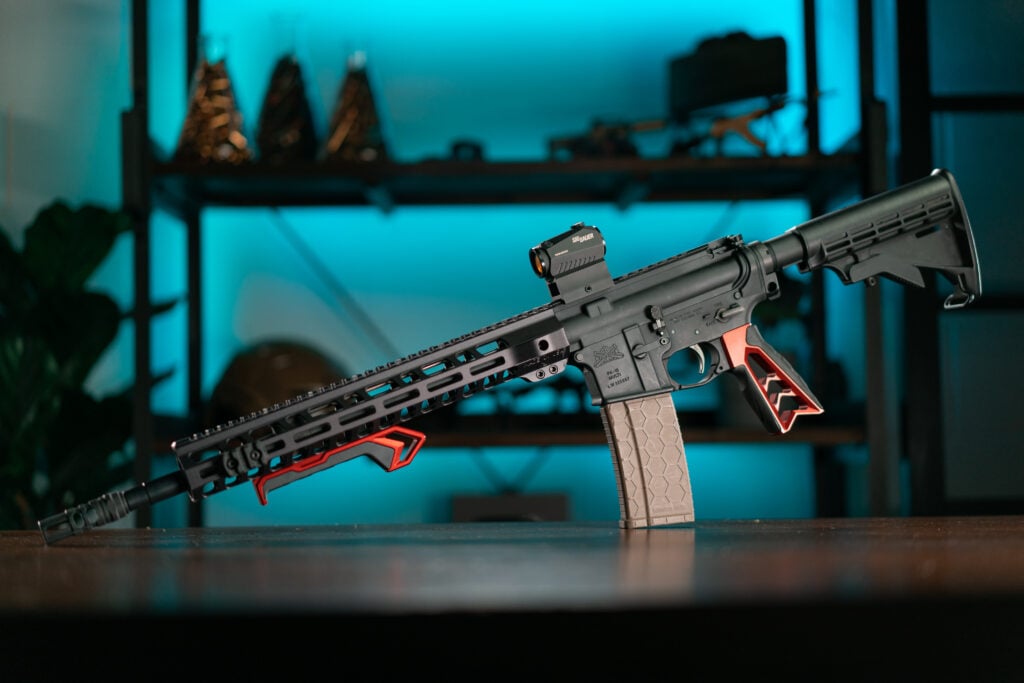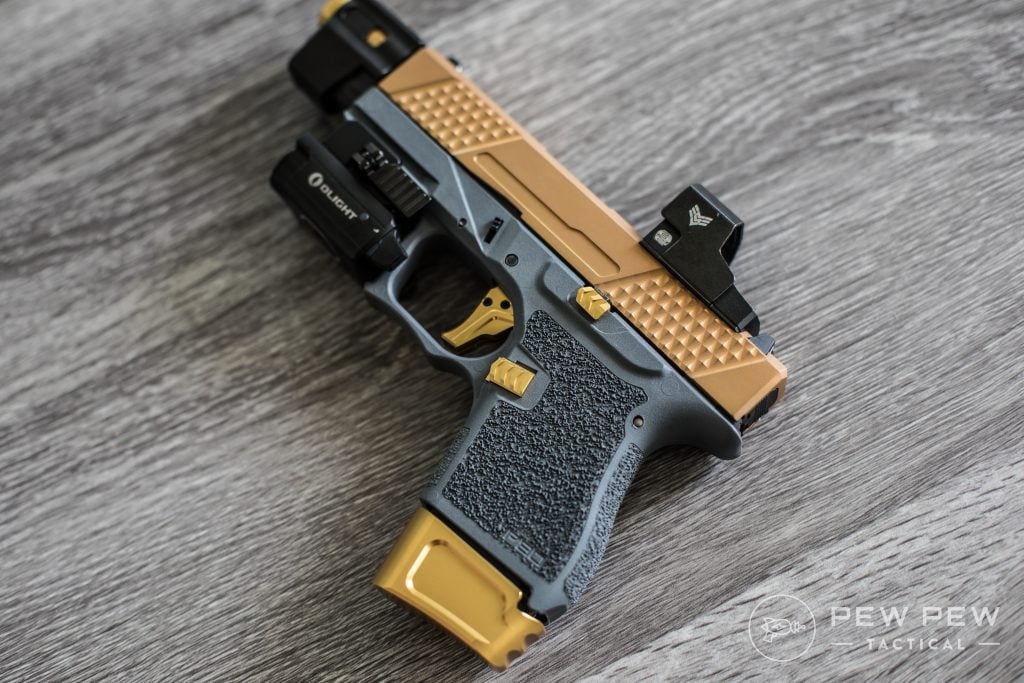 Want our suggestions? Check out our Best Glock Upgrades article.
Walker Defense
Looking for a top notch AR-15 muzzle device? How about a 3D printed inconel one?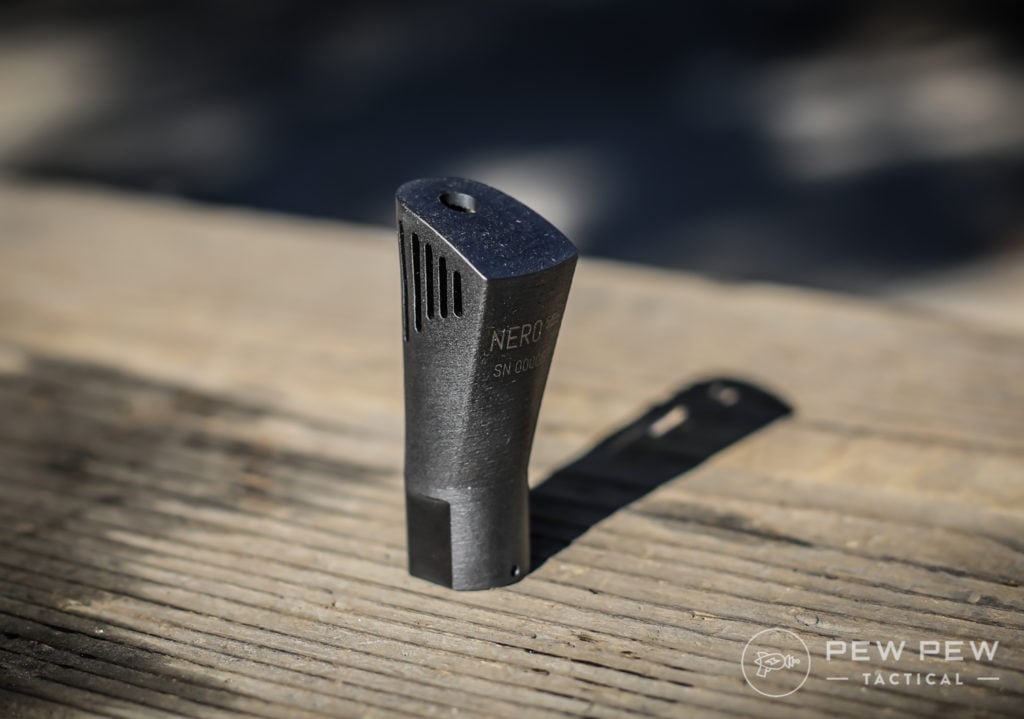 Check out the Nero from Walker Defense and with 20% off with code PEWPEW20.
And see how it fared in our Best Muzzle Devices article.
5.11
Huge Labor Day sale right now with 20% off.
Pants, shirts, bags, admin bags, all of it is on sale right now so take a look and stock up!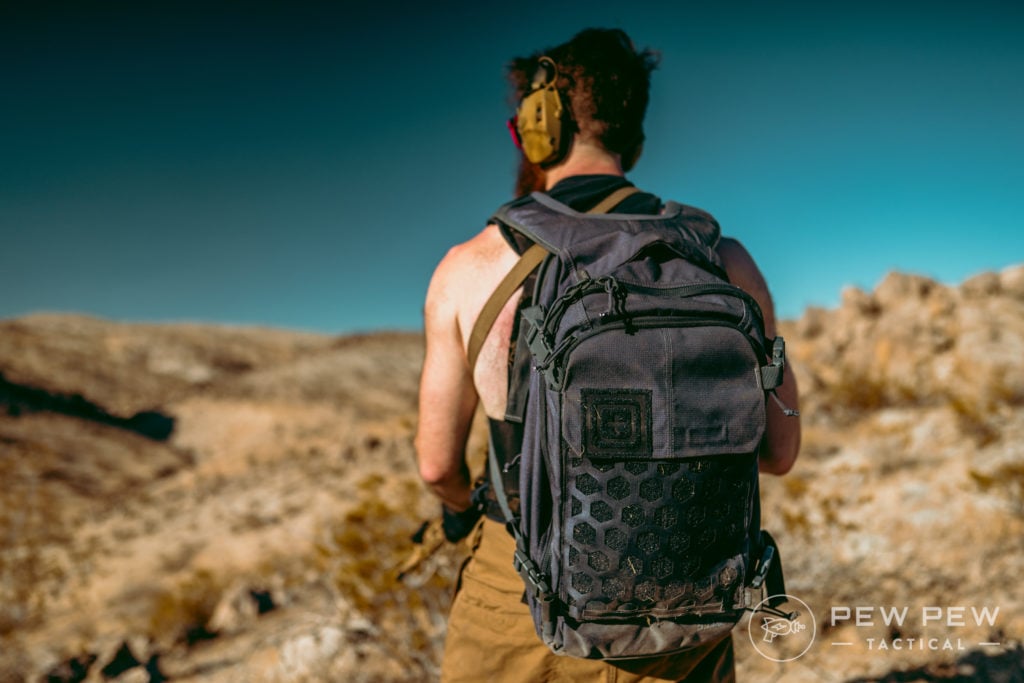 Shall Not Comply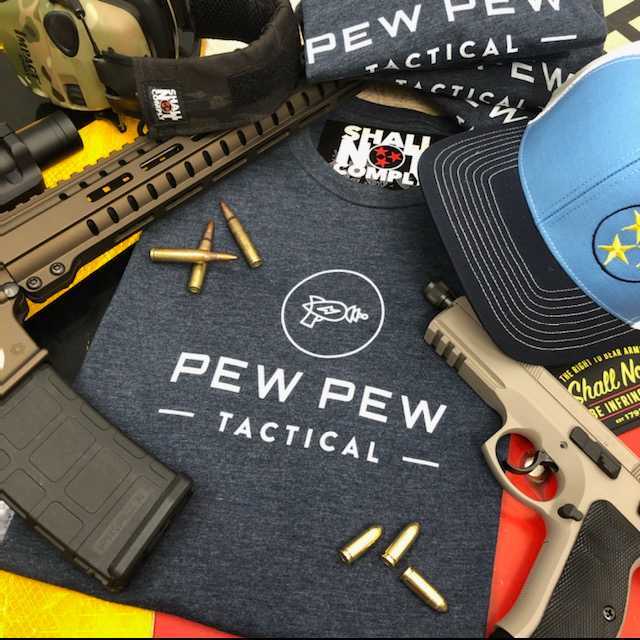 We've partnered up with Shall Not Comply to feature our Pew Pew Tactical shirts & patches.
In stock and ready to ship so you aren't stuck waiting for weeks anymore.
Save 15% off with PEWPEWLABOR15 code.
And one of our best-sellers is back in stock…the Pew Pew Tactical Sling in multicam and black multicam…made in the US by Flatline Fiber.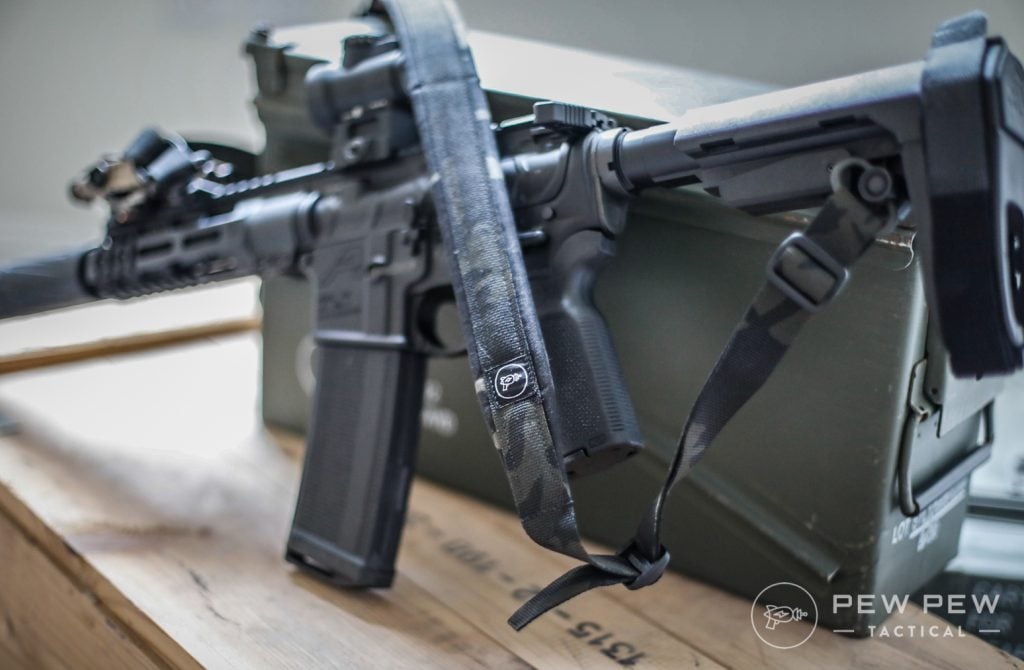 Thank you so much in advance for your support!!
Conclusion
Know of any other good Labor Day guns and outdoor sales?  Let us know in the comments so others can save too!  Or check out our all-time favorite guns and gear in Editor's Picks.