In Austin, Texas, when someone calls 911, they hear, "Austin 911, do you need police, fire, EMS or mental health services?" Since February 2021, Austin's 911 Mental Health Diversion Program now transfers over 600 911 calls per month to mental health clinicians, connecting those in need to the mental health treatment system as opposed to the criminal justice system and freeing up critical emergency resources – implementing this important fourth option to the 911 call triage process.
Thank you for reading this post, don't forget to follow and signup for notifications!
The program is an outcome of a series of recommendations commissioned by the city from the Meadows Mental Health Policy Institute for Texas (MMHPI). Austin believes that adding the mental health option to 911 calls is the first step toward achieving the ultimate goal of diverting 100% of callers with a mental health concern, who do not pose a risk to public safety, from law enforcement response. The operational model, key considerations and outcome data were discussed at a recent Justice Clearinghouse webinar.
About the panel
The panel included:
Colleen McCollough, program manager at Integral Care. She manages clinicians within the 911 call center, a first-in-class and nationally recognized project that integrates mental health clinicians within the local emergency response system (i.e., 911). Contact McCullough at colleen.mcculloch@integralcare.org.
Ken Murphy, a lieutenant with the Austin Police Department (APD), has served as the emergency communications division director for the past five years. He leads a team of over 200 telecommunicators and support staff, including administrative assistants, a training team and IT support analysts. Contact Murphy at kenneth.murphy@austintexas.gov.
B.J. Wagner, MS, joined the Meadows Institute in the fall of 2015. In her current role, B.J. works to expand the Institute's efforts in health and public safety, managing multifaceted law enforcement and first responder projects focused on mental health emergency response, first responder health and wellness, and more. Contact Wagner at bjwagner@mmhpi.org.
Top quotes on mental health 911 response
Following are some of the top quotes from the webinar.
"Develop as many strong relationships as you can with hospitals, so you can get the callers the best care possible." — Colleen McCollough
"Being co-located inside the 911 center – the more relationships we developed, the more calls we got." –Colleen McCollough
"We are wary of the calls where parents request police as this builds a stigma of police from an early age." — Lt. Ken Murphy
"Fifteen percent of all of our calls for service have some element of mental health to them." — Ken Murphy
"We are moving away from voice and into texting. Studies indicate that the younger generation prefers texting to speaking. To be able to text to 911 and 988 (in the future), adding the ability to communicate and receive in multiple languages could be a tipping point." — Lt. Ken Murphy
"Start with your own call center data to understand what is happening when a call leaves your call center." — B.J. Wagner, MS
"Beware of the 'sensationalizing of dispatching;' in other words, what is being said to the officer on the way is critically important as it affects how they react on scene." — B.J. Wagner, MS
Top takeaways on 911 mental health triage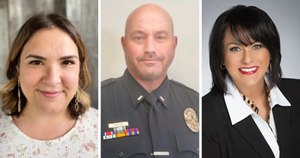 Following are takeaways on how Austin handles 911 training, operations and call-taking for mental health triage.
1. Training clinicians and 911 operators
Integrating licensed clinicians within the process to triage a mental health crisis call and function as a consultant/advisor to responding units allows for a more informed response, which reduces the risk of harm to callers and officers. This approach also allows 911 operators to quickly divert police-related calls that do not involve a risk to the public or to the caller's safety to the most appropriate resource available, thereby enhancing the efficiency of the police service by dispatching police to those events requiring a law enforcement response.
If a caller requests only Mental Health Servies, the 911 operator will immediately transfer the caller to a clinician without further questions. The clinician will triage the call to determine if the clinician or Integral Care's Expanded Mobile Crisis Outreach Team (EMCOT) can manage the call, or if the call requires a police response. During this time, the 911 operator will remain on the line as the clinician triages the call, as the operator currently does with EMS and fire calls. This allows the 911 operator to streamline mental health services requests and allows a trained clinician to make an informed decision concerning the response.
To prepare themselves to deliver the services, Austin initiated training on the following.
Basic computer-aided design (CAD) call entry training (an expansion of the clinician's current function)
Making a quick determination (60-120 seconds) regarding the proper response for a mental health services request
Using the mental health risk determination call triage tree when the clinician is unavailable for an immediate transfer
Reviewing the mental health data to determine when the call volume suggests the 911 call center should staff a second clinician.
2. 911 operator process
The 911 operators will ask the following mental health screening question on every call for service: "Are you aware of or does it appear the person is in mental health crisis?"
The 911 operators must complete a mandatory mental health field in the CAD for every call for service. The mandatory field indicates whether a situation may include a mental health component. The mandatory field is a drop-down field with the following options:
No or unknown mental health component
Yes, confirmed or potential mental health component
Yes, C3 transfer eligible call, however, the clinician is unavailable
Mental health services
911 calls appropriate for transfer to mental health services:
Callers experiencing a mental health crisis and not actively attempting suicide or physically violent towards themselves or others
Callers indicating there is a verbal dispute or disturbance only with a mental health component
Callers requesting police due to an altered mental state
Callers requesting a mental health officer
Repeat callers with a known mental health history
Second-party callers concerned about the welfare of someone who has a known or suspected mental health history (a welfare check)
Parents requesting police due to child behavioral issues, regardless of a known mental health component
911 calls ineligible for transfer to mental health services:
A reported person in physical possession of a firearm, knife or any other weapon
A reported person under the influence of alcohol or drugs to the extent requiring medical intervention or exhibiting violent behavior
A reported person at imminent risk of hurting or killing others or harming themselves
When a person has reportedly committed a violent crime (e.g., family violence)
When there is an imminent threat to life, property or public safety
When there is a perceived threat to life, property or public safety and the subject is still on scene or just left the scene
3. Call de-escalation
The 911 operator will conference in the clinician with first-party callers when there is a safety threat and an officer response is appropriate. While on the line, the clinician will attempt to de-escalate while officers are en route. De-escalation provides better outcomes for the caller and the officers, and provides additional information to the 911 operator, which would otherwise be unknown to first responders arriving on scene.
4. Expanded Mobile Crisis Outreach Team (EMCOT) Model
EMCOT consists of mental health clinicians who support adults and children experiencing a mental health crisis in Travis County. They can remove barriers to those seeking mental health crisis care and are able to collaborate with partners in the community at key intercept points
EMCOT also provides training to first responders and other partners in their community and can prevent overuse and misuse of emergency departments, psychiatric hospitalizations and unnecessary law enforcement involvement. Clinicians offer the right care in the right place at the right time and can provide up to 90-day community-based follow-up services.
5. Integral care telehealth
To further enable consultation, de-escalation, treatment and positive outcomes, in April 2021, over 500 iPads were issued to trained Austin Police Department officers to use in mental health calls. This has allowed officers to have face-to-face discussions with clinicians from the scene as well as place the person in crisis in front of the camera to have an immediate consultation.
6. Initial evidence of the value of a fourth option
Research has identified that up to 10% of police time involves responding to mental health calls, and individuals with mental illness have 3-5 times more contact with police than individuals without mental illness. Most individuals with mental illness who interact with police have previous charges reflecting minor nuisance offenses. Interactions between individuals with mental illness and police are more likely to result in arrests, and more than 40% of individuals with mental illness have been arrested at least once.
Compounding these estimates, police officers have acknowledged the outward symptoms of mental illness can be interpreted as irrational and unstable behavior, contributing to the findings indicating police have historically used more force on people who have had contact with mental health services.
The results of the research demonstrate that when APD officers responded to calls for service where callers initially asked for mental health services, arrest rates and use-of-force rates were lower than in cases where mental health components were identified later in the process.
When officers were aware that there was a mental health patient on scene, arrest rates dropped 45.5%.
The reduced occurrences of use of force seen in these calls suggest allowing callers to request mental health services at the outset of the call may be a valuable tool in keeping minor issues involving mental health from escalating when police respond.
7. Outcome data
In outcome data to date, calls identified as a potential or confirmed mental health crisis included:
2020: 43,646
2021: 48,404
Calls transferred included:
2020: 1,526 (4%)
2021: 5,699 (12%)
2022: 7,800 (projected)
All of Austin's call center clinicians are either graduate or master's level social workers or psychology majors. Primary diagnoses are determined by the on-duty clinicians using their professional knowledge to make the diagnostic determination. Clinicians determined the following primary diagnoses:
Psychosis: 44%
Suicidal ideations: 14%
Mood affective disorder: 12%
Behavioral health issues: 11%
Cognitive issues: 7%
Substance issues: 4%
Family conflict: 4%
Housing: 4%
Primary outcome data shows that over 1/4 of those responded to received emotional support, a further 16% received follow-up from the integral care team and 18% of callers were transferred back to 911.
8. Austin and 988
This article focuses on the excellent program as experienced in the City of Austin. The program was developed well in advance of the new national 988 number and from the Q&A in the webinar, it is clear that there is liaison and cooperation between 988 and APD. It will remain to be seen how the relationship develops and 911 callers and 988 clients are guided through and in between each system.
Additional resources on police mental health outreach programs
Learn more about mental health response with these Police1 resources: