Trending: Ammo in Stock, Best Beginner Handguns, & Best AR-15s
Why do some guns succeed and some fail?
Thank you for reading this post, don't forget to follow and signup for notifications!
It feels like an answer like this requires a near-total explanation of the economy, marketing, and the forces beyond my knowledge.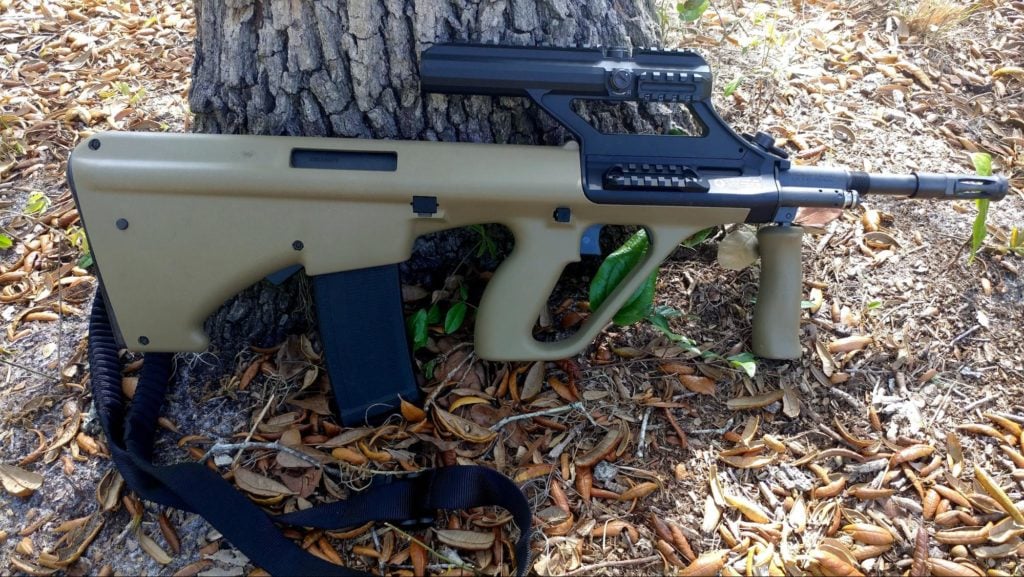 Some guns have great ideas, interesting designs, and even great prices, yet they never saw the limelight.
Today we are going to look at some of the more underrated long guns, meaning rifles and shotguns.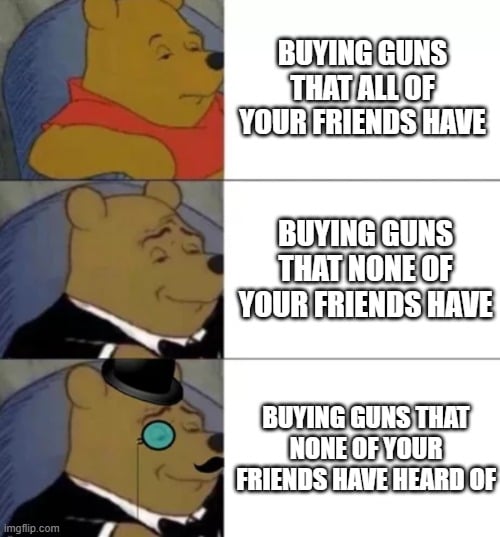 For one reason or another, all of these guns showed great promise and innovative designs but failed to succeed in the U.S. commercial market.
To be clear, we are talking solely about the U.S. commercial market here — not foreign markets or military use. So without further explanation, let's look at the most underrated long guns.
Summary of Our Top Picks
Most affordable

Remington Model 788

Budget friendly alternative to the Remington 700

$699 at Guns.com
Jump to Details

Most Unique Look

Steyr AUG

Modular, reliable, and compact

$1698 at Gunprime
Jump to Details

Best Hunting Gun

CZ Model 527 American

A few caliber options, tack driver, reliable, and fun.

$689 at Sportsman's Warehouse
Jump to Details

Best Box-Mag Fed Shotgun

SRM ARMS M1216

16 round capacity, fun features

$1751 at Guns.com
Jump to Details

Best Hybrid Shotgun

Benelli M3

Semi+Pump= awesome

$1279 at Kygunco
Jump to Details
Most Underrated Rifles and Shotguns
1. Remington 788
Remington built the Model 788 in 1967 as an affordable alternative to the Remington 700. Remington must have put an over-enthusiastic new guy on the task because the rifle they turned out was outstanding.
The Remington 788 utilized a unique bolt lugged at the rear instead of the front. There are nine lugs separated in rows of three that lock into the receiver behind the magazine well. Due to this, the bolt only requires 60 degrees of rotation to unlock.
What's the benefit of a 60-degree bolt lift? Well, it is quicker to operate and provides more clearance for low-mounted optics, which is nice.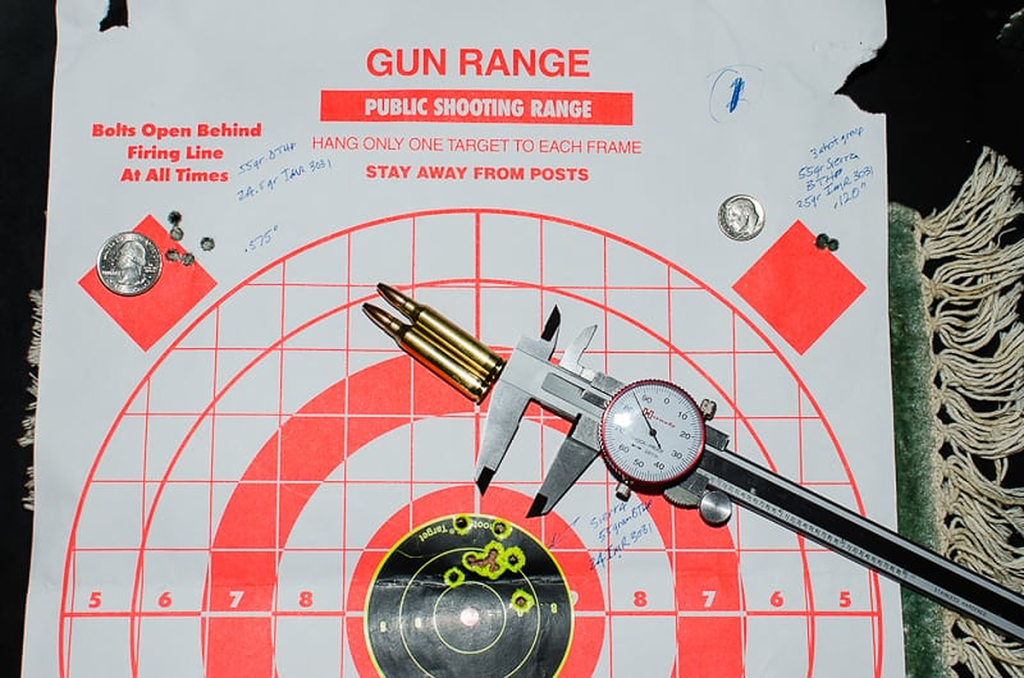 Better yet, the bolt travel is also reduced due to this design.
The 788 also benefits from a stronger receiver due to the less material removed for the ejection port because it's smaller, and the front of the receiver doesn't require bolt lug raceways. Additionally, the single stack magazine meant a small magazine well.
A smaller magazine well means less material removed for the receiver. These two little changes make the receiver rigid and robust.
Most affordable
699
at Guns.com
Prices accurate at time of writing
Prices accurate at time of writing
Available Coupons
25% off all OAKLEY products – OAKLEY25


Copied!
Visit Merchant
A stronger receiver helps ensure the rifle is more accurate — theoretically more than the Remington 700.
Aside from the more traditional chamberings like 308, .223, and 7mm-08, the gun was also offered in weird calibers like .44 Magnum and 6mm Remington.
2. Steyr AUG
In the 1960s, engineers designed what was undoubtedly a space-age rifle.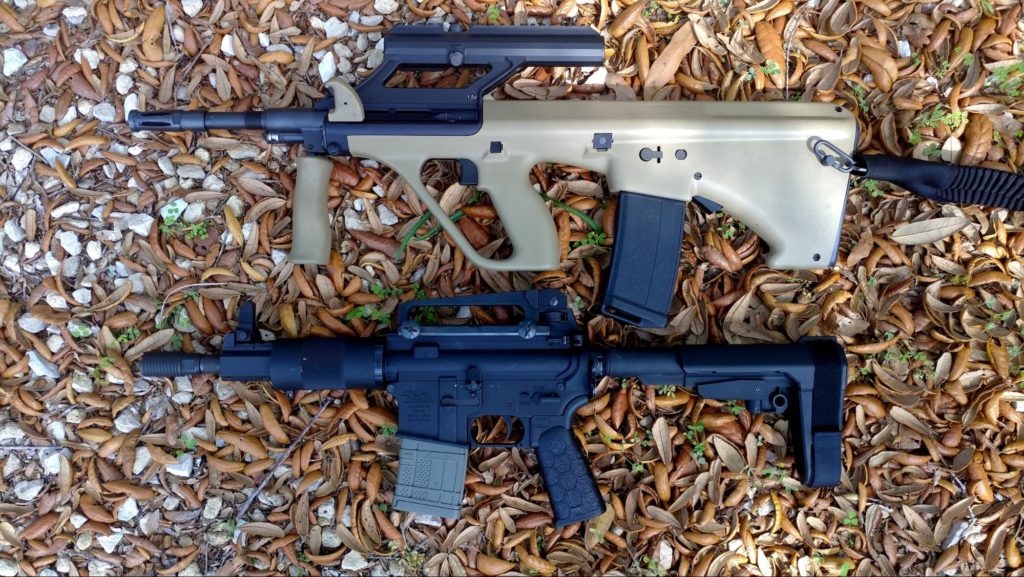 This bullpup blaster utilized a ton of polymer and came with an integral optic — looking like it belonged in Flash Gordon.
The Steyr AUG was popular in some European, South American, and Asian countries, but the poor AUG never got much love in the USA. A small group of American Steyr AUG cultists exists, but that number is far too small for such a cool gun.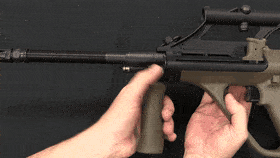 It's a 5.56 caliber semi-automatic rifle that has managed to keep up with the times.
Modern AUGs offer integral optics or the ability to add your own via a top rail. They also include rails for lights, lasers, and other accessories. They even make a version that is compatible with standard AR-15 magazines.
One of the AUG's best features is the quick detach barrel.
Anyone can remove the barrel and replace it with zero tools. Users can slap on 20-inch heavy barrels with bipods, SBR length barrels, and even 9mm conversion kits with ease.
Most Unique Look
1698
at Gunprime
Prices accurate at time of writing
Prices accurate at time of writing
Available Coupons
25% off all OAKLEY products – OAKLEY25


Copied!
Visit Merchant
Besides being modular, it's accurate, reliable, and incredibly compact.
With everyone wanting rifles for home defense these days, the short and NFA-free AUG is still a viable option when outfitted with a red dot and a light.
3. CZ Vz 58
I'll always appreciate the Czechoslovakian resistance to the Warsaw pact. Whenever the Soviets came out with a new gun, they went their own way. The Vz 58 is a perfect example of this.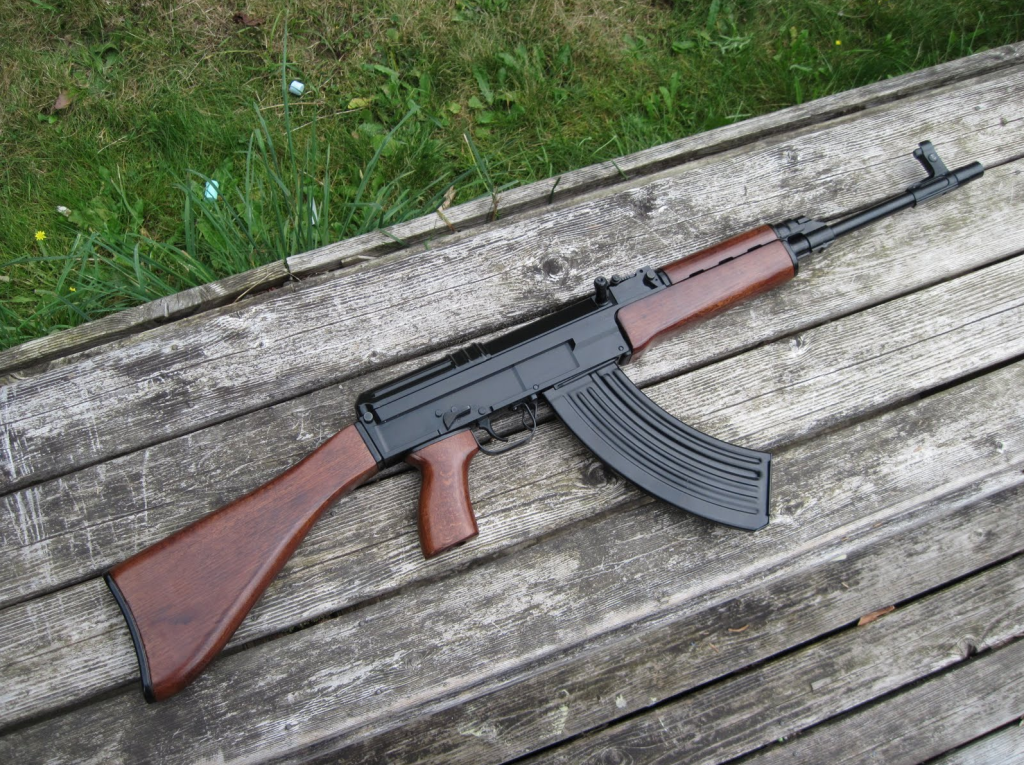 The Vz 58 is AK-like in appearance but much different in design. Instead of a long-stroke gas piston design, it utilizes a short-stroke gas piston system. It uses different magazines and furniture but remains in AK's native 7.62x39mm caliber.
It's an uncanny valley version of the AK. The Vz 58 tends to be more accurate than most AKs and just as reliable. Plus, the safety is much better than the AK, and a last-round bolt hold-open device is a good touch.
On top of that, it's about a pound lighter than the AK. The Vz 58 proves that the AK can be done better, lighter, and more ergonomically. Sadly, it never gained the popularity it deserved.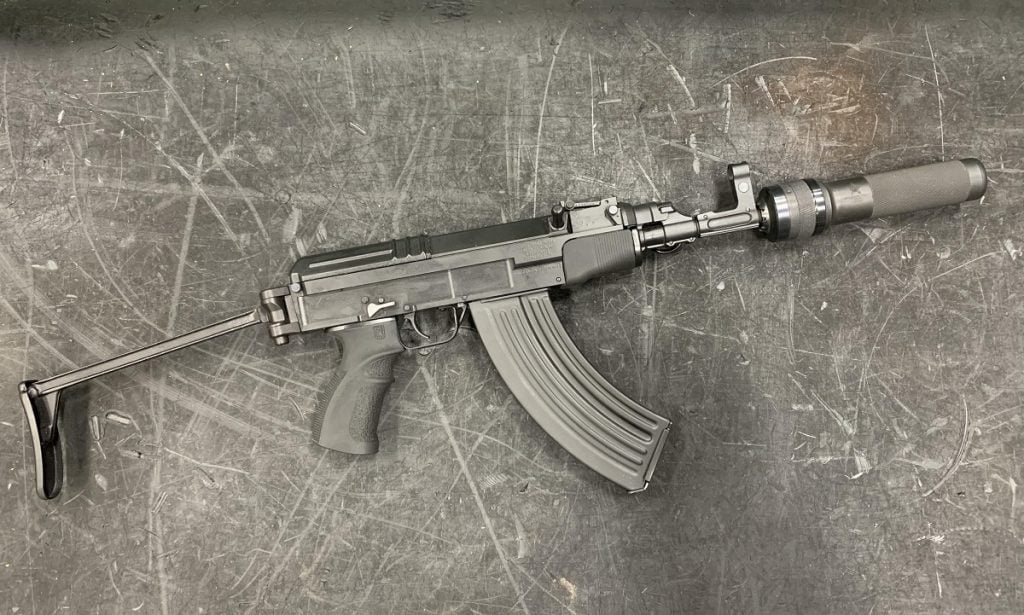 Luckily, a small group of enthusiasts keeps the market alive, and various Vz 58s exist, including some neat SBR variants.
4. CZ 527 Carbine
From the Czechs again, we get the lovely CZ 527 carbines.
CZ's bolt guns are criminally underrated as a whole, so I picked my very favorite of those — the 527 Carbine. The 527 line is rather extensive, but the carbine captures my heart.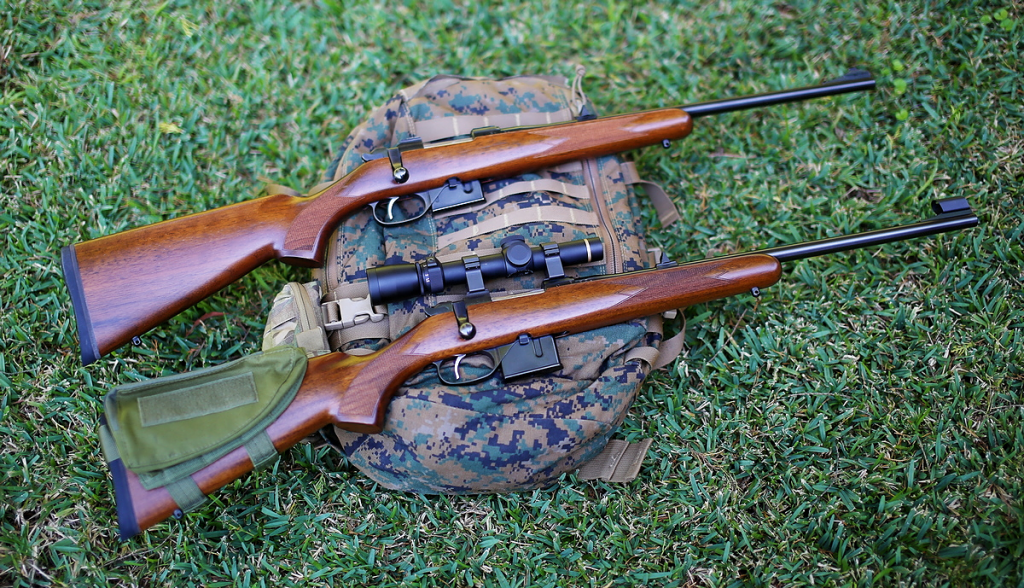 CZ produces the 527 Carbine in both .223 Remington and 7.62x39mm. It's lightweight at less than six pounds total!
Additionally, the rifle comes with iron sights, and iron sights on a bolt gun make me giddy. The rifle does have the option for mounting optics, and the 18.5-inch barrel makes excellent use of the .223 Remington round and helps it reach near maximum velocities.
The wood stock options look fantastic, and the rifles tend to be affordable, high-quality options.
Best Hunting Gun
689
at Sportsman's Warehouse
Prices accurate at time of writing
Prices accurate at time of writing
Available Coupons
25% off all OAKLEY products – OAKLEY25


Copied!
Visit Merchant
The .223 Remington variant is a tack driver, but admittedly the 7.62×39 model is at the mercy of whatever ammunition you shoot. Cheap steel is always going to be cheap steel. That said, the gun cycles steel case without issue.
It's a fantastic option for a brush gun and for hunting medium game with a light, handy rifle. These sweet little guys deserve way more attention, as does the entire CZ rifle lineup.
5. Stevens Model 77E
When we talk budget shotguns these days, the Mossberg Maverick 88 seems to rule the roost.
The big names like Mossberg and Remington have long offered budget options, but one affordable shotgun that has flown under the radar is the Stevens Model 77E.

The Stevens Model 77E has some fame as the most common shotgun used in the Vietnam War. As evidenced by its military use, the Stevens Model 77E wasn't just a budget shotgun — it's an extremely robust shotgun.
The receivers are all steel and quite strong. It has beautiful wood furniture and provides a tight lockup and incredibly smooth action.
Slop was never an issue, and from the models I handled, they all ran as smooth as butter — although those shotguns were certainly well worn.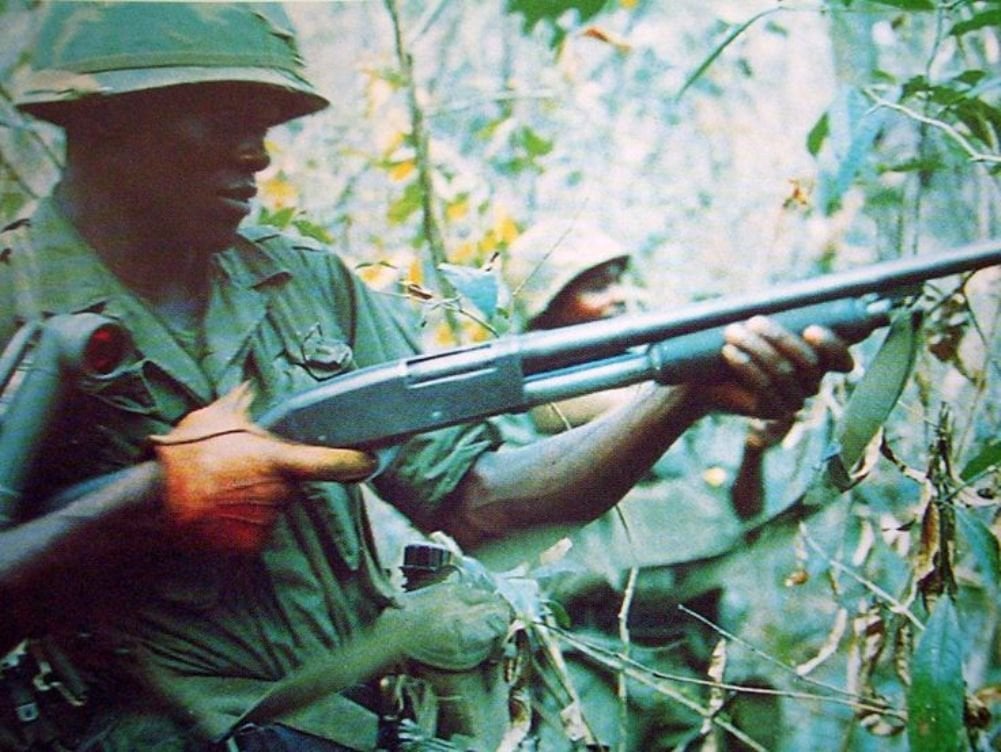 A massive ejection port ensures the shell clears the gun and ejects reliably. It was a well-built, brilliant shotgun. There is no way a shotgun this well-made would be considered budget-grade in 2022.
The good news is that used 77E shotguns still sell for a relatively low price. They might be beaten up a bit, but they should work well. Also, this shotgun is a bonafide war veteran — show it some love!
6. SRM Arms 1216
The SRM 1216 works to address a few issues with shotguns, namely capacity. The 16 in 1216 indicates the gun's capacity, holding 16 rounds in a rotating tubular magazine that's also detachable.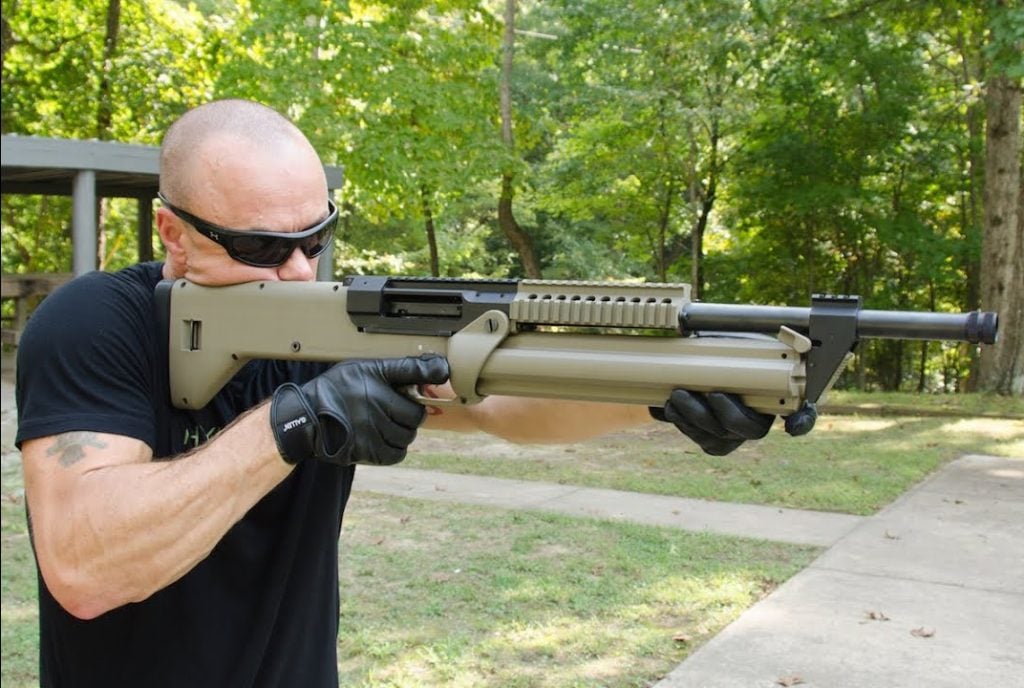 Detachable box magazines on shotguns can be tricky. Leave the shells in a box magazine for too long, and they can deform. This isn't an issue with this tube design.
The SRM 1216 has been rocking and rolling since 2011, predating the IWI TS12 by a fair number of years.
Aside from the detachable magazine, the gun is semi-automatic, readily accepts accessories, and uses a quasi-bullpup action to keep the length short and sweet.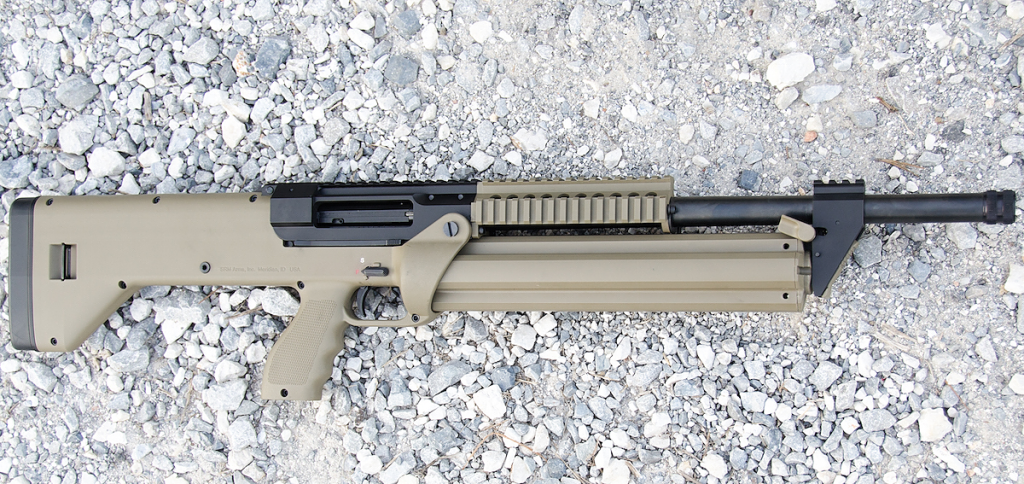 Users can configure the weapon for right or left-handed use or order the gun in the configuration they desire. Mine has been nothing but reliable and capable.
The SRM 1216 even uses a roller-delayed system much like an MP5.
Best Box-Mag Fed Shotgun
1751
at Guns.com
Prices accurate at time of writing
Prices accurate at time of writing
Available Coupons
25% off all OAKLEY products – OAKLEY25


Copied!
Visit Merchant
It's a bizarre set of features that come together to make one of the most capable combat shotguns on the planet. This gun deserves much more attention for its modern take on the combat shotgun.
7. Benelli M3
Benelli makes the best semi-auto shotguns on the planet.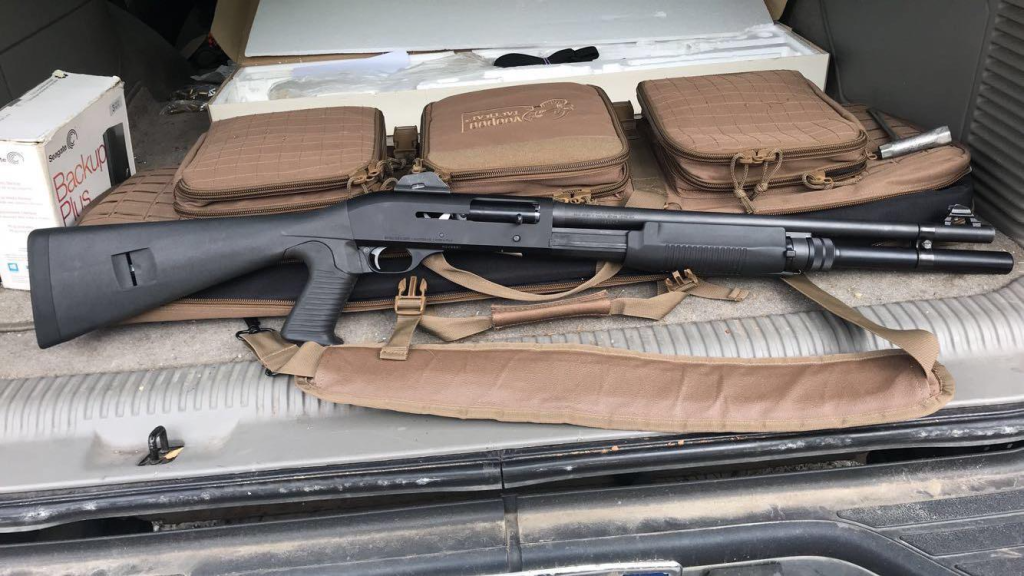 They are the company responsible for making semi-auto shotguns acceptable for military combat use.
The M1 is an absolute legend, the M2 is one of the most popular semi-autos on the planet, and M4 has proven itself for over 20 years in the GWOT.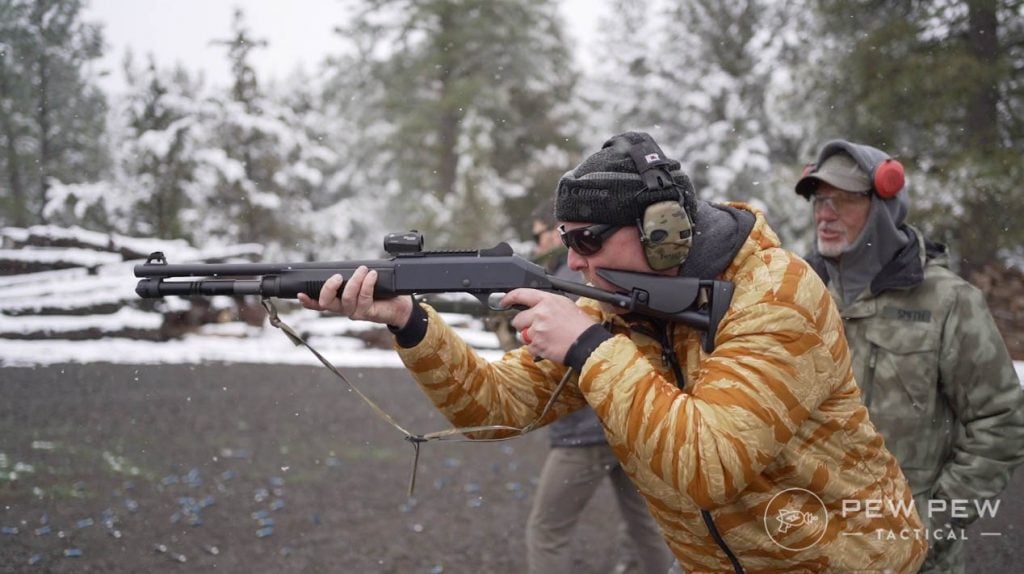 However, what about the Benelli M3? We don't hear much about this shotgun.
That's a real shame because Benelli figured out how to make a hybrid semi-auto/pump-action design. It does what several shotguns previously tried to do.
Best Hybrid Shotgun
1279
at Kygunco
Prices accurate at time of writing
Prices accurate at time of writing
Available Coupons
25% off all OAKLEY products – OAKLEY25


Copied!
Visit Merchant
Having pump and semi-auto capability allows the Benelli M3 to cycle any shotgun shell you can fit in its chamber.
On semi-auto, the M3 can deliver standard loads buckshot and birdshot loads without issue. Swap to pump-action, and you can use breaching loads, less-lethal loads, or other alternative loads that the semi-auto action can't cycle.
It's a sweet design that heavily appeals to the shotgunner in me. It's not perfect, and the pump locking to the rear is a hassle when using it in the pump action configuration, but I can deal with it. I just wish the M3 got the love it deserved.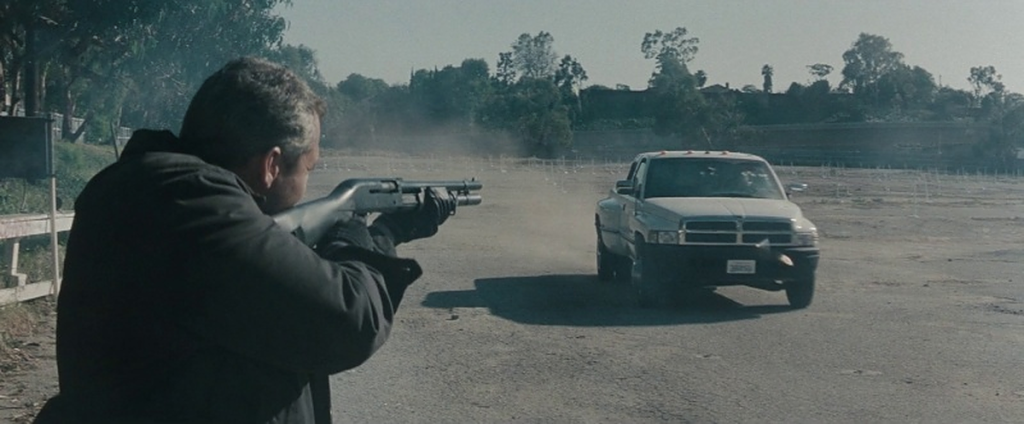 Plus, it was used in the film Heat, and I'll always love Heat.
What do you think of the M3? Give it a rating below!
8. Asgard Defense M127 Kriger
You may have never even heard of this company, much less this shotgun, and that's the point.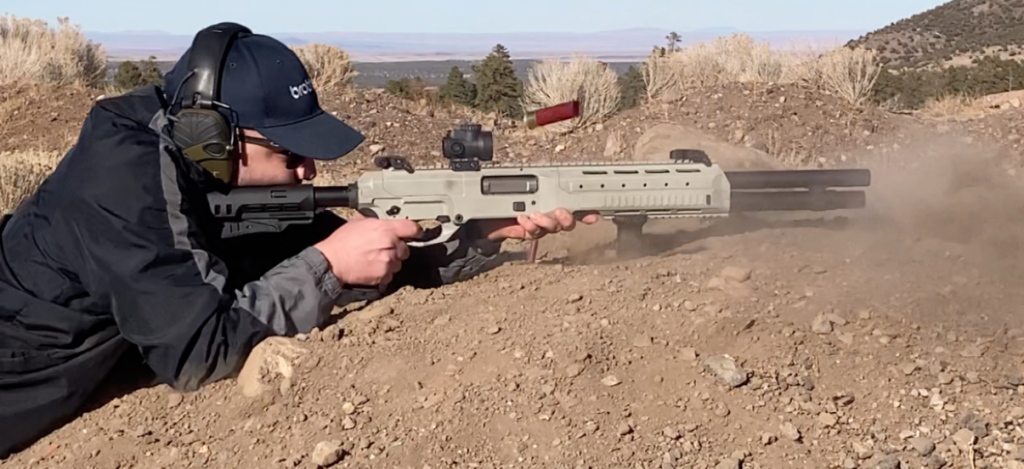 The M127 Kriger is a semi-automatic, tube-fed shotgun designed to emphasize modularity. From the outset, Asgard Defense wanted to make it more akin to an AR-15 than a shotgun.
They even utilize an AR buffer and buffer tube with a captured recoil system that works with standard buffers. This translates to less recoil, which is certainly a good thing.
They have this novel idea of making the charging handle more ergonomic by placing it on the left side of the gun.
Why so few semi-auto shotguns do this is beyond me. Across the top is a massive monolithic optic rail, and the handguard offers a quad rail.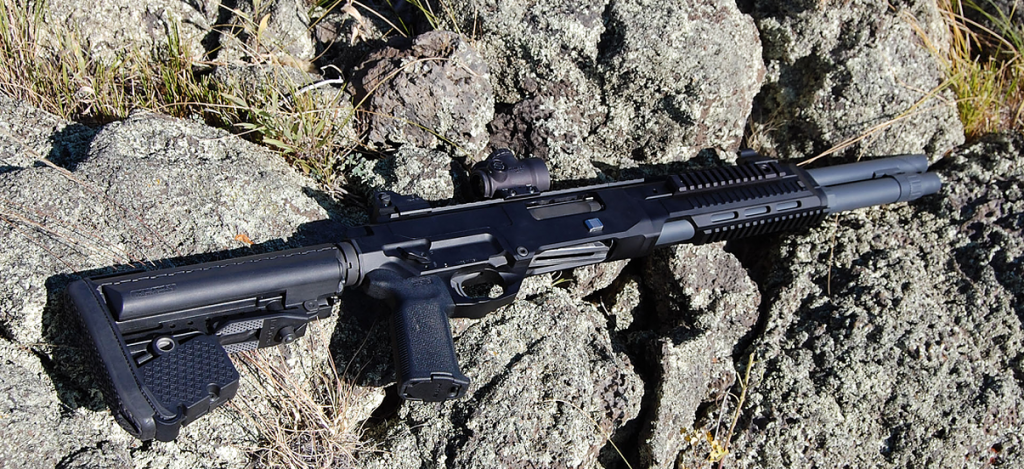 The M127 Kriger combines the ergonomics of a standard shotgun with those of an AR-15 to create a capable, low recoiling shotgun that features plenty of original ideas.
It's a purely tactical shotgun and carries a high price, but it's criminal how ignored this shotgun is.
The M127 Kriger took the typical tactical shotgun and redefined it. They embraced what worked about the traditional shotgun and changed what didn't.
Final Thoughts
I guess being underrated is better than being overrated.
It's sad to see so many long guns with innovative ideas get ignored for more "traditional" designs. To hell with tradition, I say!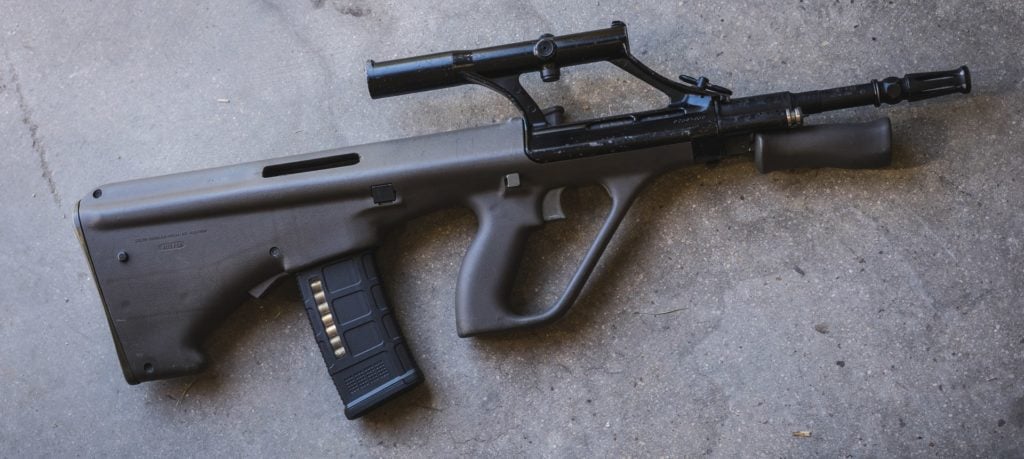 What are your favorite underrated rifles and shotguns? Let us know in the comments below! You can also check out our article on the most underrated handguns for more guns that need love.