Thank you for reading this post, don't forget to follow and signup for notifications!
So, you have gone out and picked up one of the coolest bolt guns available today, the Model 2020 Waypoint, in one of two intricate camo patterns. Now, you have to decide on what you are going to mount on top of it in the way of a scope.
In today's market, we have tons of options from MOA to MIL and magnifications from 2X to 50X. And, of course, any time you zero a scope, you are going to want to zero it with your preferred ammo. For my project, we are going to use Norma Whitetail, which is a great ammo for hunters that want that consistent accuracy with quick takedown power.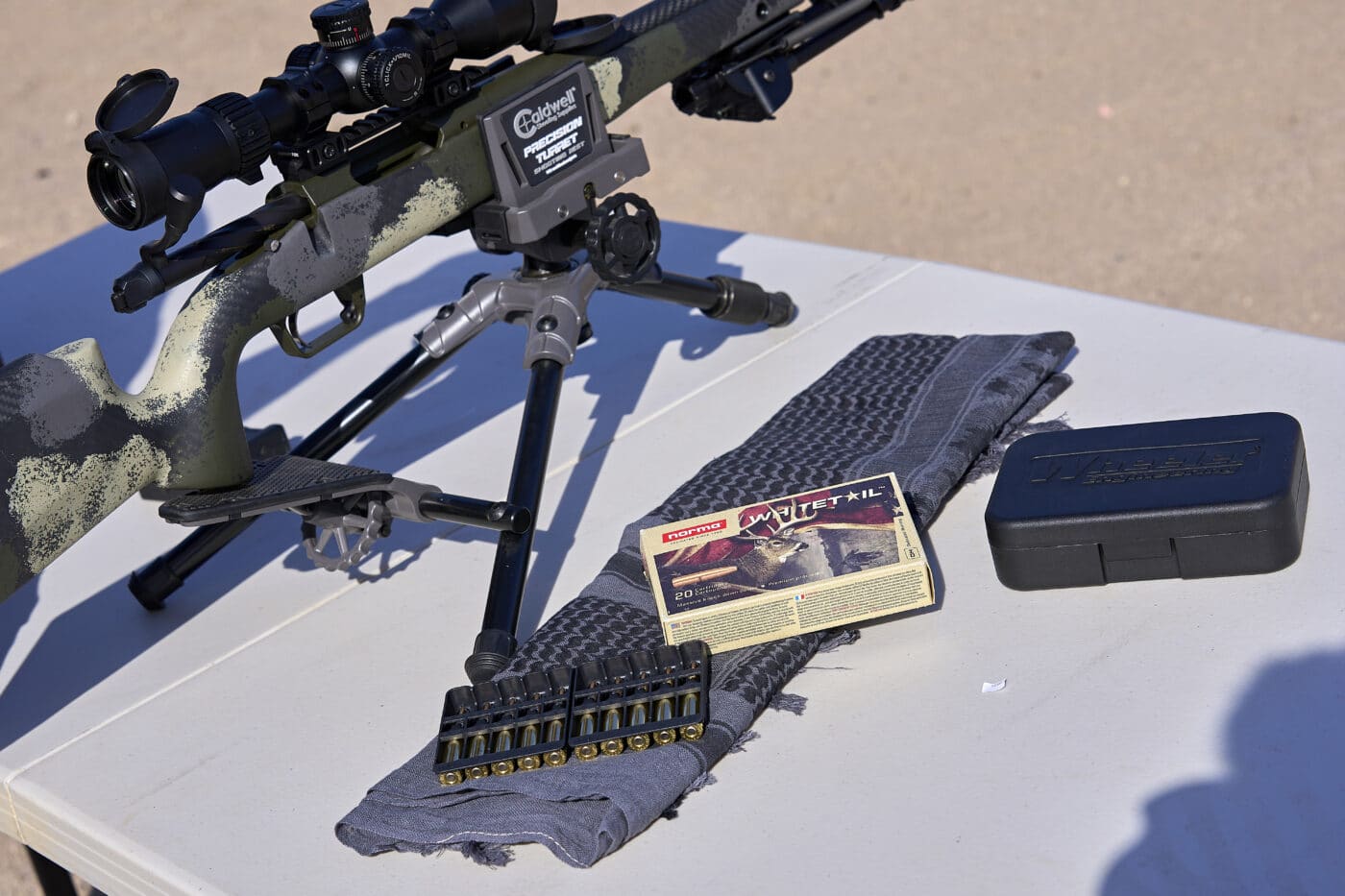 All Those Numbers…
Our scope of the day here is the Swampfox Kentucky Long, a series of scopes offered with a wide selection of magnification ranges and reticle types. For my needs, I selected the 2-12x44mm. If you are new to scope language, basically that number means the scope can magnify from two to 12 times, and the objective or downrange end of the scope is 44mm — which means it will take in a lot of light.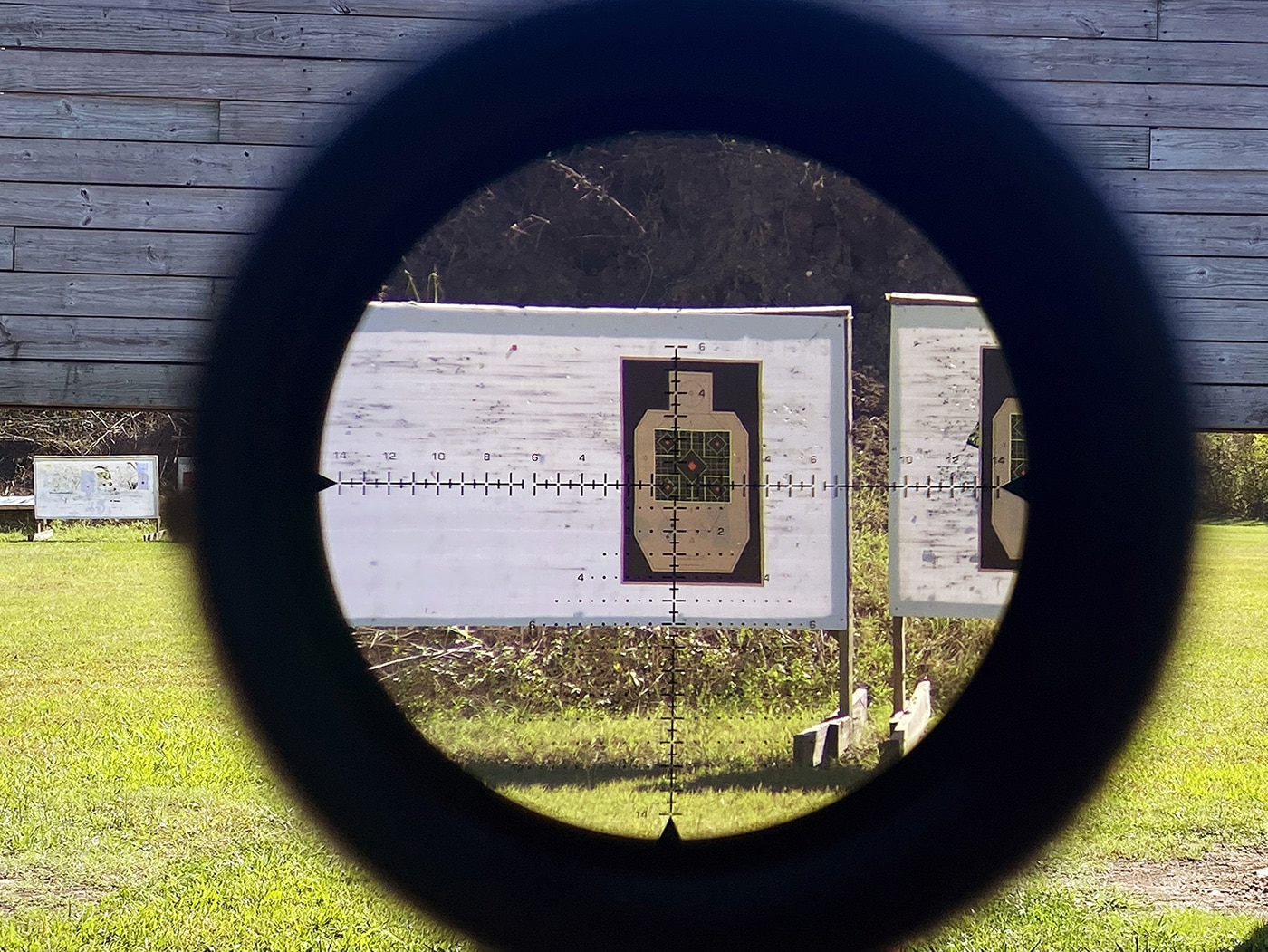 As noted, the Kentucky Long series comes in a range of not only magnification styles, but also reticle designs and measurement styles, from MIL/MOA. My test model is in MIL, with the Recce MIL reticle design. MIL allows you to do your math and adjustments in 10ths rather than ¼ inches like MOA. This reticle design allows for fast accurate ranging and holdovers from distance to wind calls. The scope design is FFP, or first focal plane, which means the reticle grows as you power up the magnification. [Ed. note: Check out our article on FFP vs. SFP.]
The tube diameter of the scope is 30mm, with a total length of 12.4". It weighs in at 24 oz. With this scope, you have the ability to adjust parallax from 10 yards to infinity, and your field of view is 9.3' at 100 yards. The glass has been fully multi-coated and contains rare earth minerals to provide high light transmission with clarity from edge to edge. The scope has been tested to 1100g's, has push/pull locking turrets, and has a total of 60 clicks worth of adjustment for elevation and windage.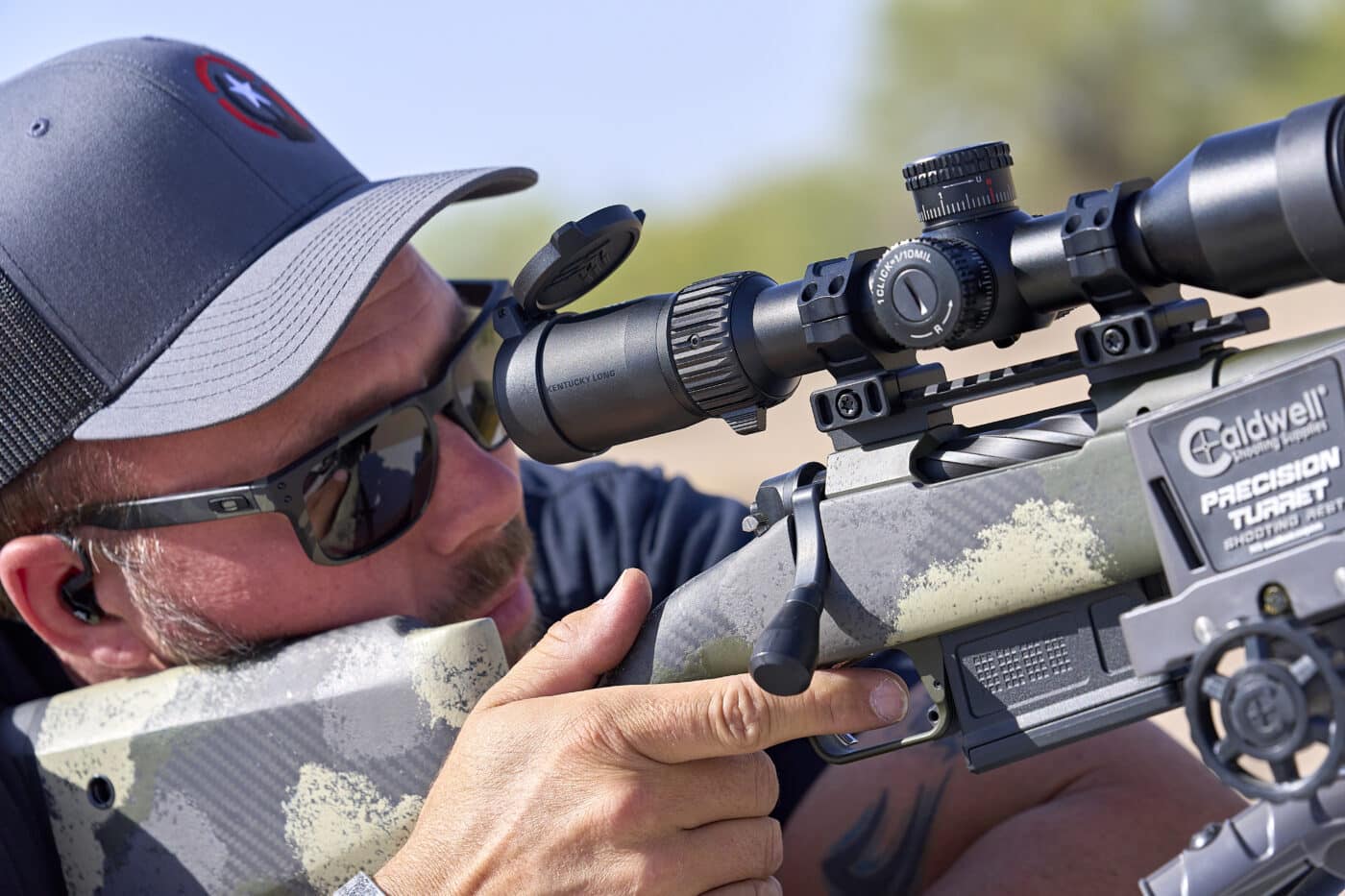 If you are an inclement weather hunter, it's also IPX7 rated, so no need to worry about dust or water affecting your internals. And for low light, you have a powered red reticle via a single 2032 battery. You do get some extras with the scope in the box, including the manual, two shark fin-style throw levers, a cleaning cloth, a battery, flip-up lens caps and a 3″ sunshade for those crazy bright days.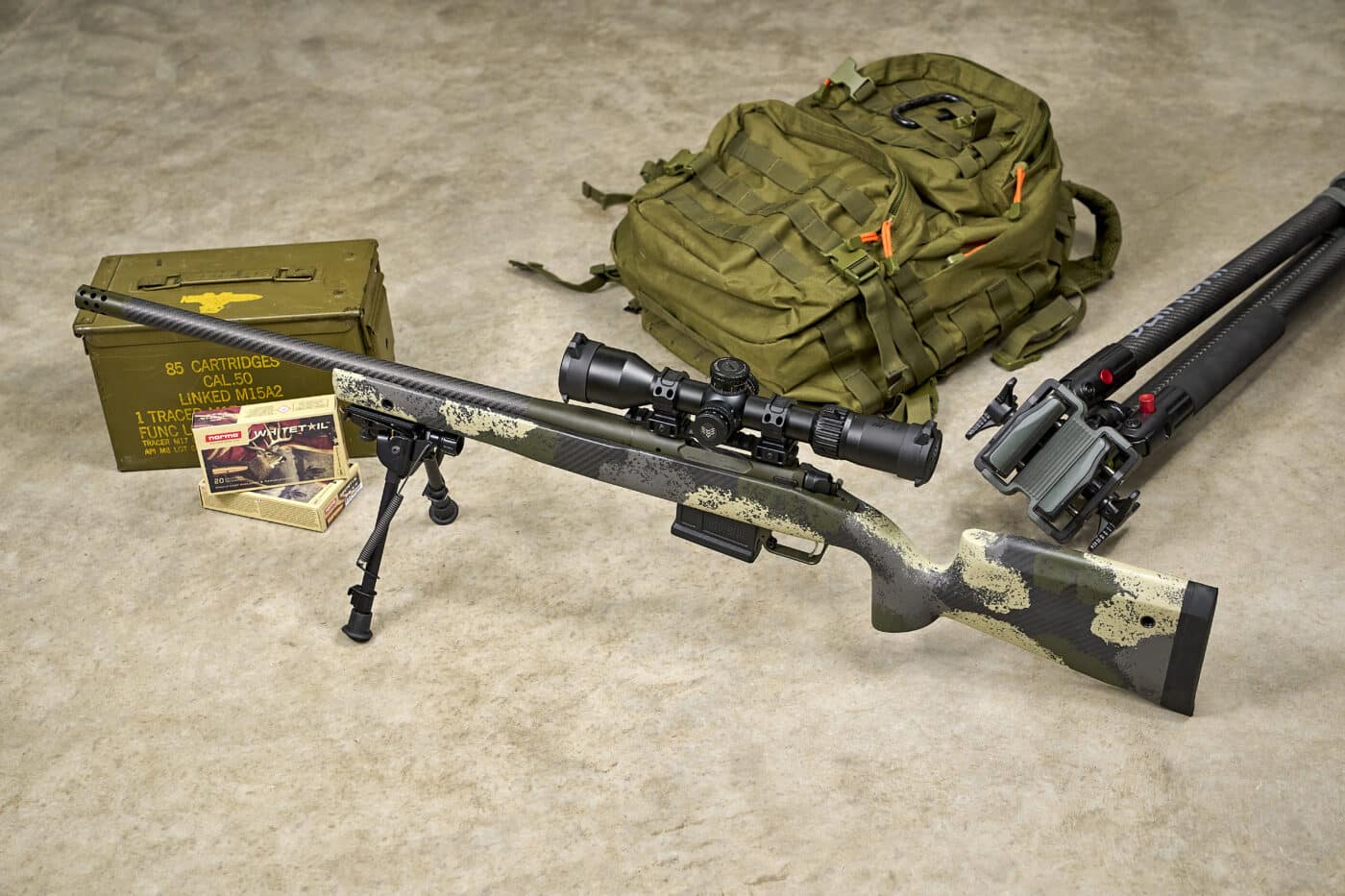 Setting Up for Success
After getting this zeroed with my chosen Norma whitetail ammo, I went out to slap some steel at a few hundred yards. Now, it's been super windy here in Arizona, and the day of this test the gusts were expected to be from 10-20 mph throughout the day. Luckily for us, we never saw more than 5 mph wind.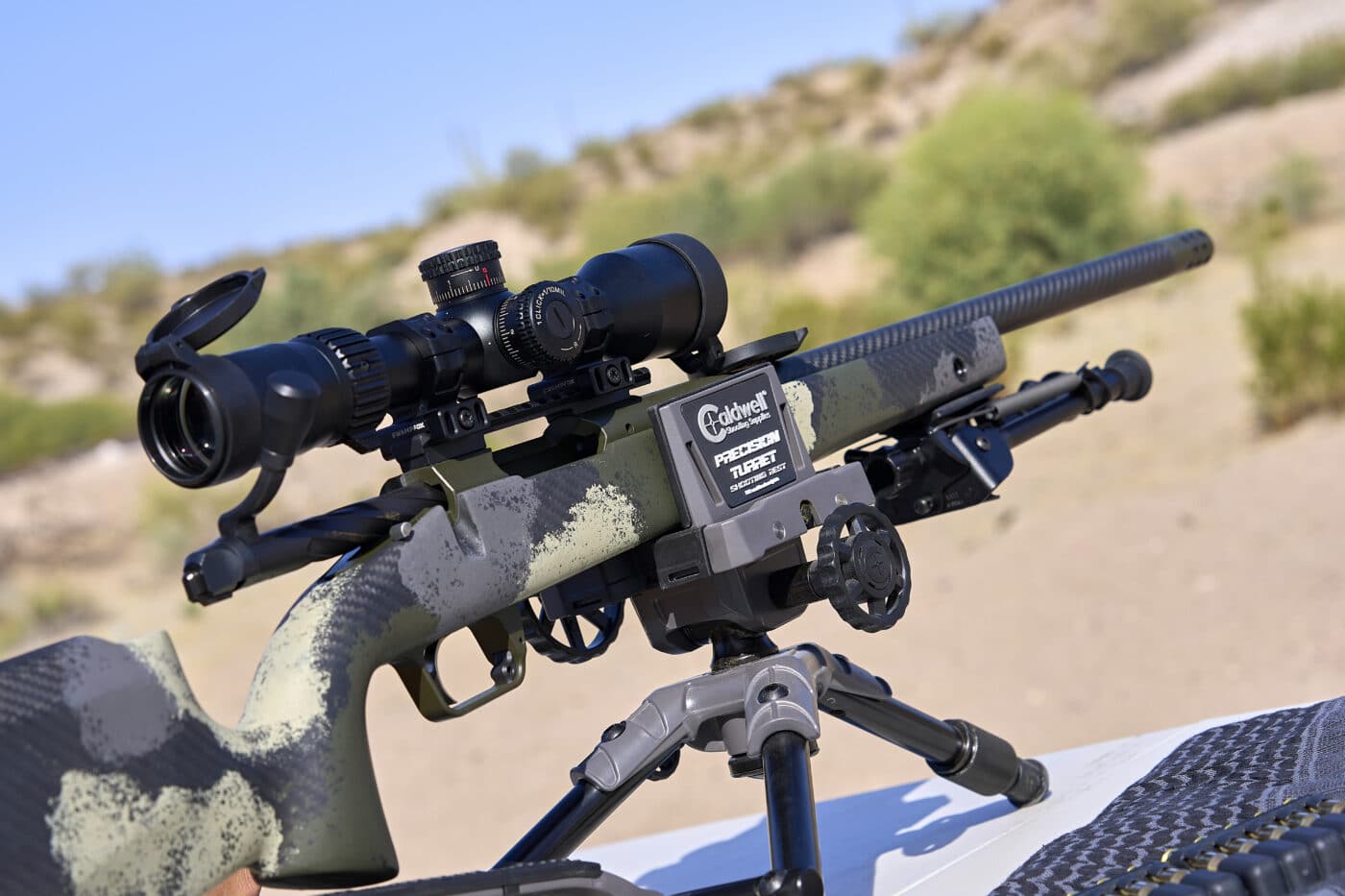 Now, even though 6.5 Creedmoor is a flat-shooting performance round, high wind like that can cause some deviations. To get the most out of your sub-.75 moa guaranteed Waypoint, wind conditions matter and you should always zero on the flattest range with the least wind possible.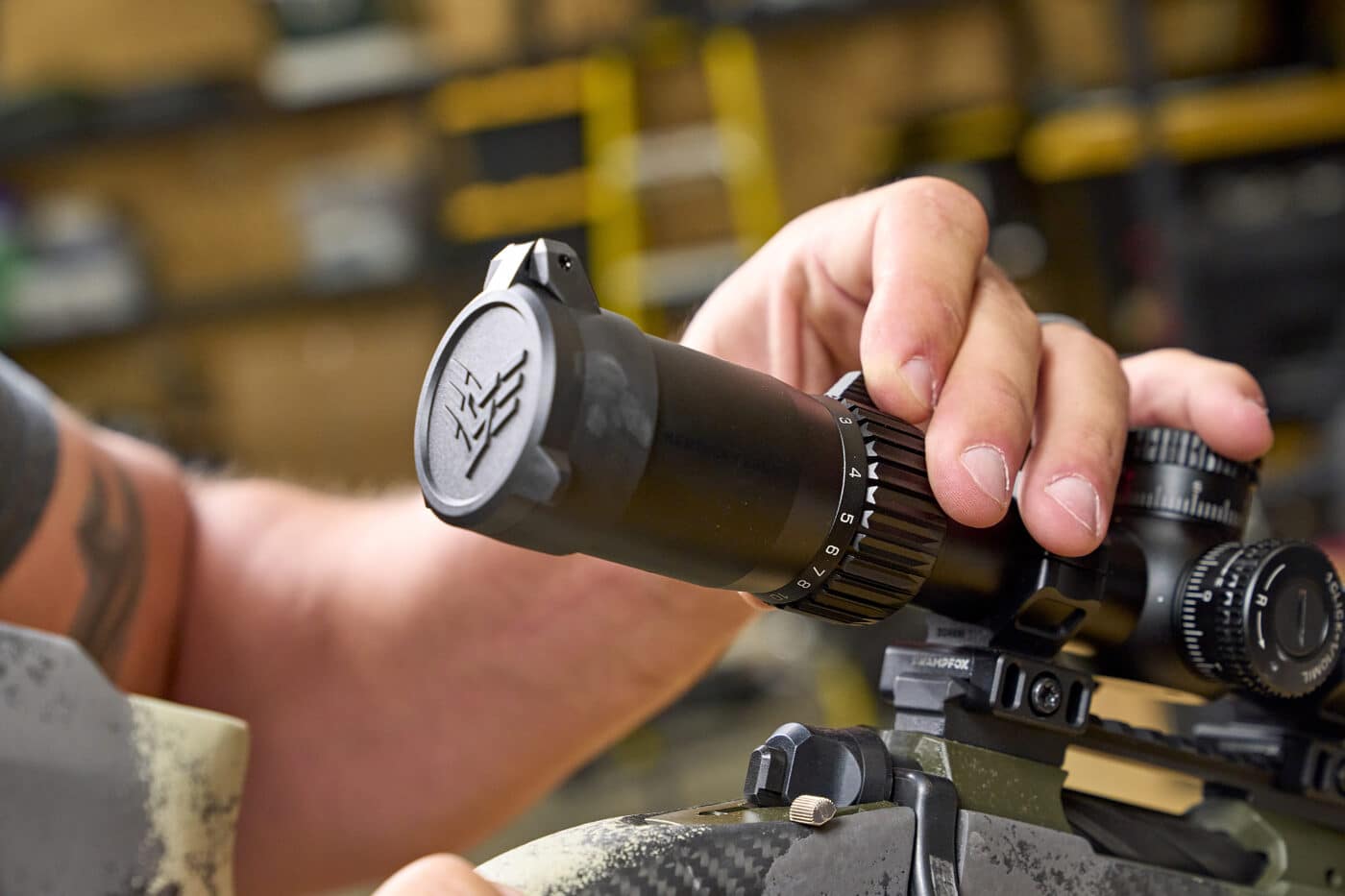 You will see the photo of the final zero with two rounds dead center, in the target and one slightly low. You will also see three other rounds in that same target, which are quite a bit low. Those are a test of a basic 6.5 CM ball round I use for practice, and it shows how much ammo can deviate from one brand/load to another.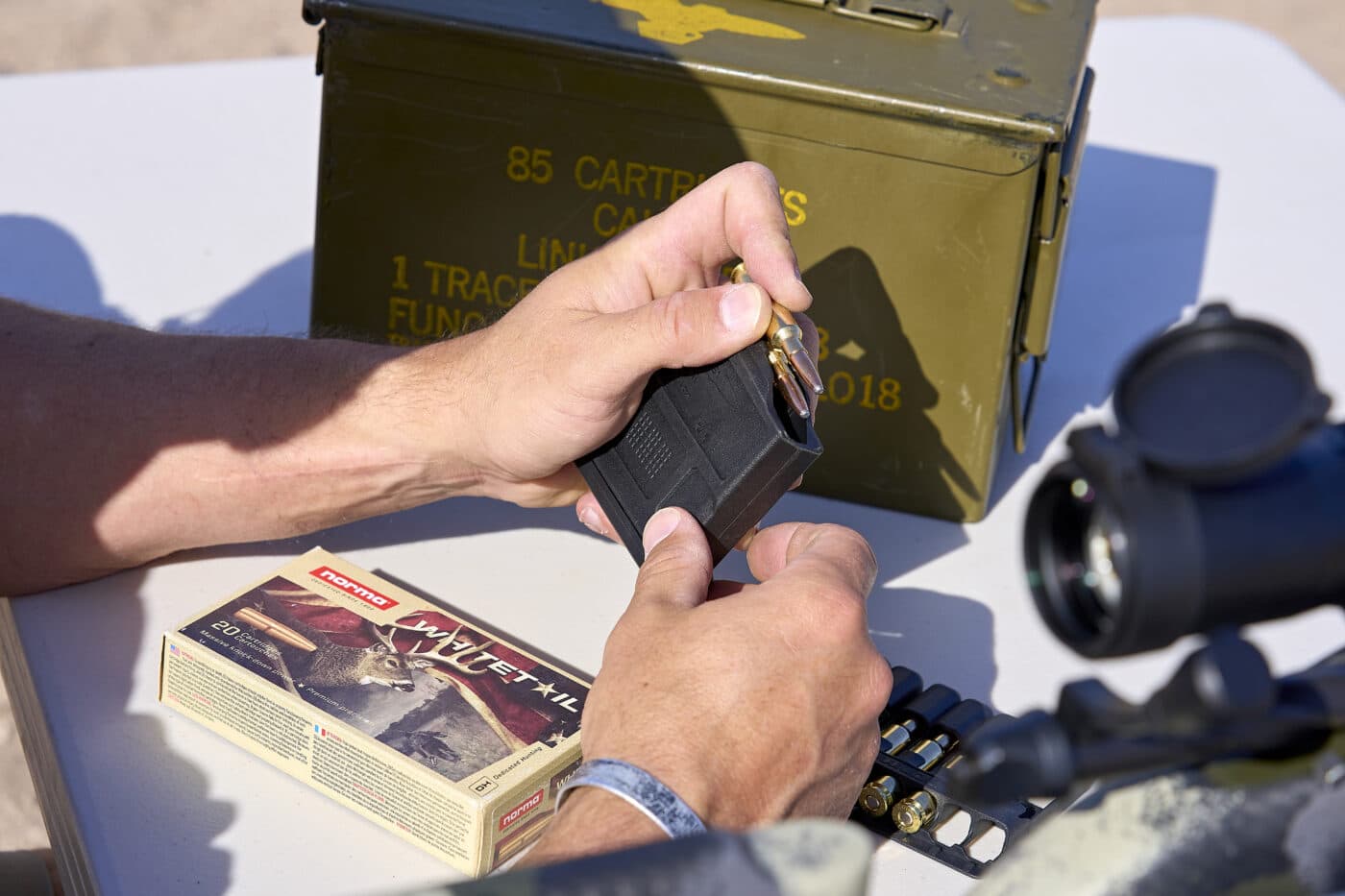 I have had a few Swampfox scopes over the past couple of years and found them all to have very clear reticles with glass has is clear and bright — including on this scope. The eye box is generous and the push/pull-style resettable turrets are some of my favorites. It's nice to be able to lock down the turret quickly without having to spin off a cap or put it back on in fear of knocking your adjustment out of true.
The adjustments for windage and elevation are firm and tactile with an audible response so you know exactly when you are engaging that next adjustment click. The turrets also display white and red markings for quick identification of turret adjustment location. When using the magnification ring, the small throw lever seemed to be the best fit with how smooth the magnification ring moves around the scope body.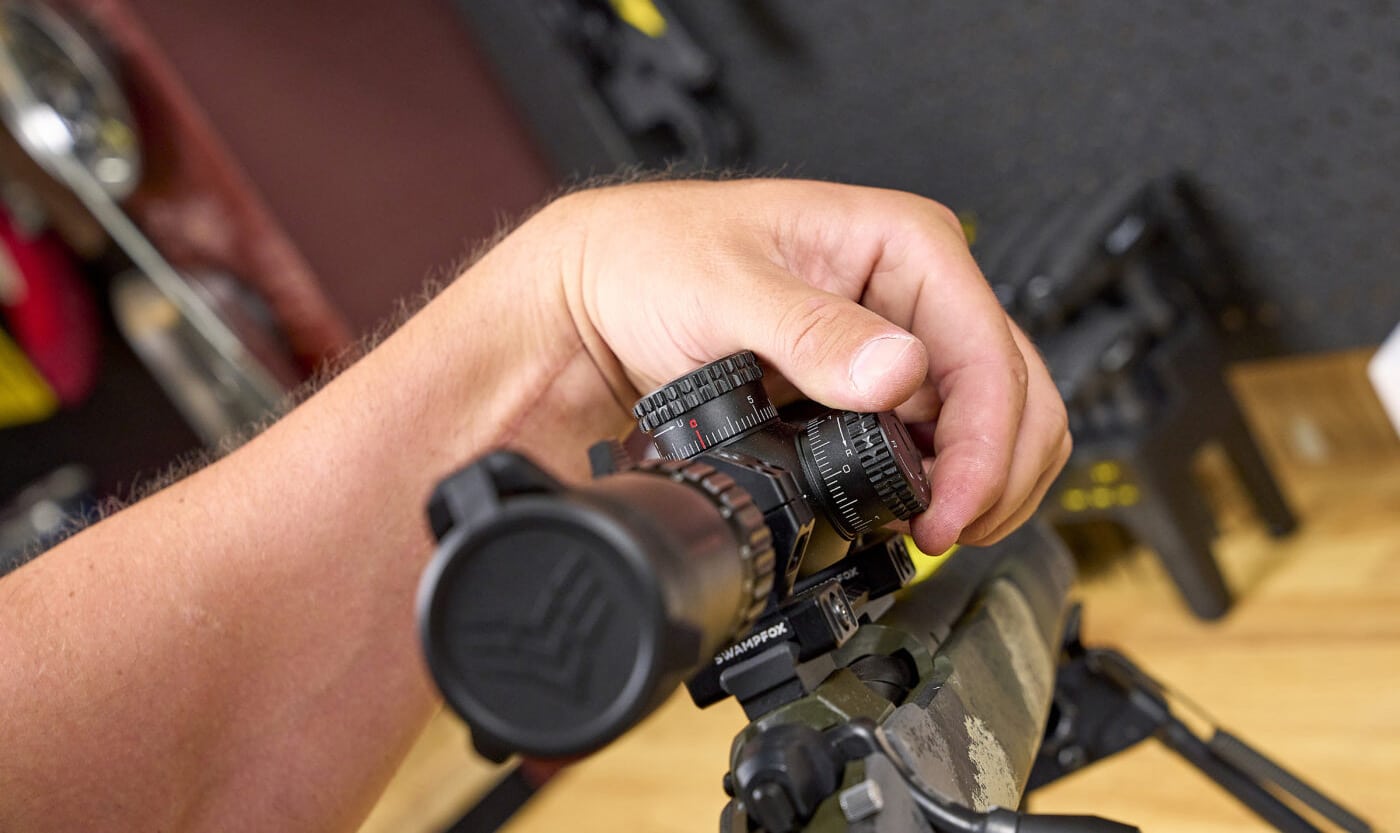 I think the quality speaks for itself with this scope. And if you have any worries about it, Swampfox has a 50k round warranty, which I think we all pretty much know means it has a lifetime warranty, especially on a bolt gun like the Springfield Model 2020 that you will keep and use for years to come. Make sure you check out some more of the great content on the Model 2020 here on The Armory Life like Wayne Van Zwoll's article on what makes the best hunting scopes.
Editor's Note: Be sure to check out The Armory Life Forum, where you can comment about our daily articles, as well as just talk guns and gear. Click the "Go To Forum Thread" link below to jump in!