Trending: Ammo in Stock, Best Beginner Handguns, & Best AR-15s
Thank you for reading this post, don't forget to follow and signup for notifications!
---
The last couple of years has only served to reinforce just how good the Walther PDP is in my mind. There have been a few variants that have come out during that time to diversify the lineup.
Recently, Walther came out with another offering called the F-Series. It's a little change that's going to have a big impact.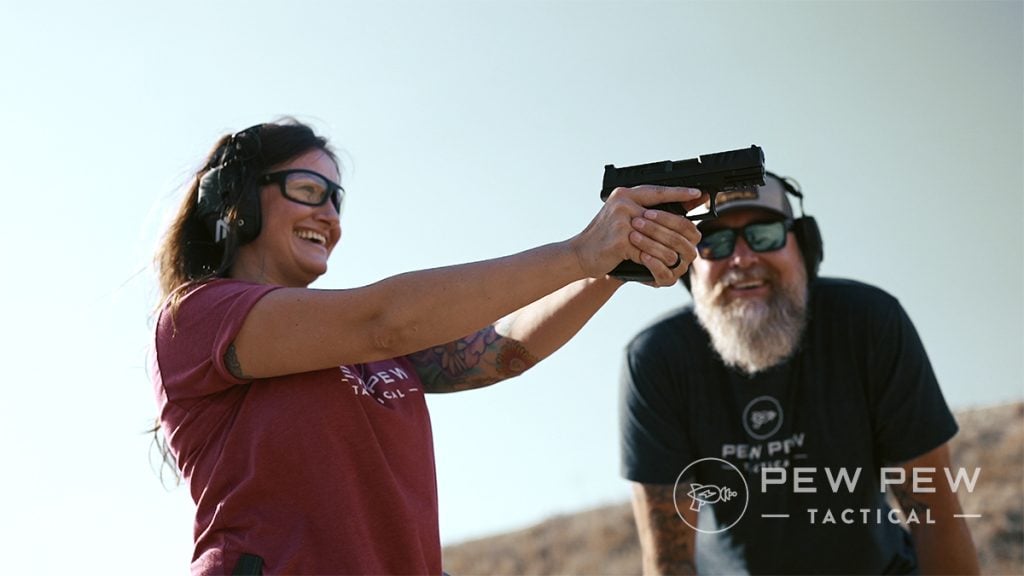 As a firearms instructor, I can tell you one of the most important fundamentals for the successful operation of a handgun is good grip. The PDP F-Series has been optimized for shooters with smaller hands.
We took it and a smaller-handed shooter out to the range to see how much better it might be. The results were a little surprising, and we'll share them all below.
Table of Contents
Loading…
Pros & Cons
Pros
Reduced slide force
Great ergonomics
Cons
Optics system not compatible with older PDPs
Last round lockback (bigger-handed shooters)
The Bottom Line
The PDP F-Series is an evolution of a very fine handgun into something much more palatable for smaller-handed shooters. All the great features of the original PDP have been carried over into a reduced circumference grip and reduced length of pull.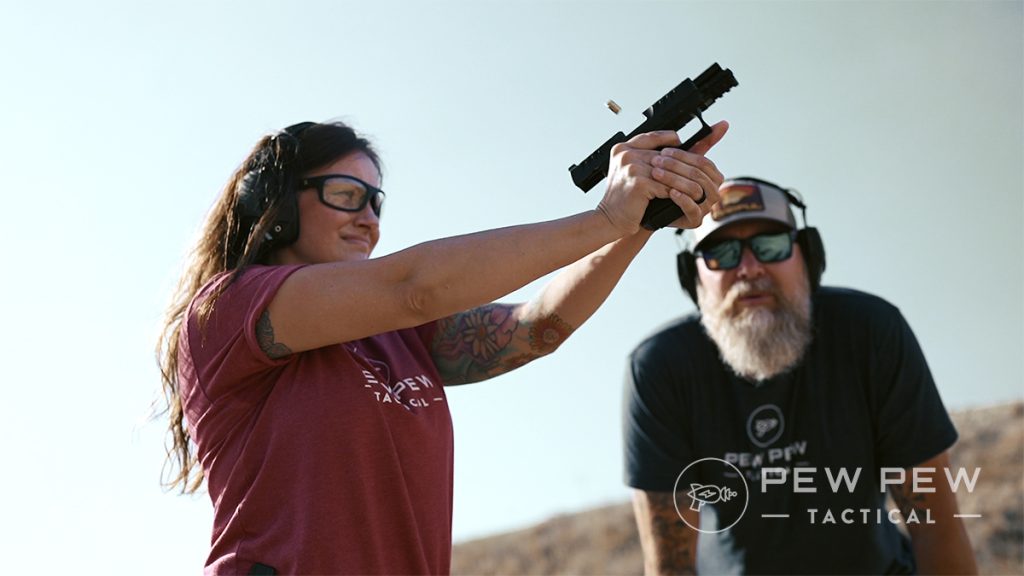 Specs & Features
Specs
Caliber: 9mm
Width: 1.26"
Length: 7.25"
Barrel Length: 4.00"
Height: 5.4"
Weight: 24 oz
Capacity: 15+1
Features
Reduced trigger reach
Reduced slide force
Works with all hands sizes
Source: Walther
667
at Guns.com
Prices accurate at time of writing
Prices accurate at time of writing
Available Coupons
25% off all OAKLEY products – OAKLEY25


Copied!
Visit Merchant
Background
In 2020 I was one of a lucky few invited to attend a preview of the Walther PDP. A handful of media folks flew out to The Site, a former Blackwater training facility in Illinois.
We were trained by the Walther Defense Division, a cadre of high-level firearms instructors on the PDP. We burned through a few thousand rounds shooting in all kinds of scenarios and conditions.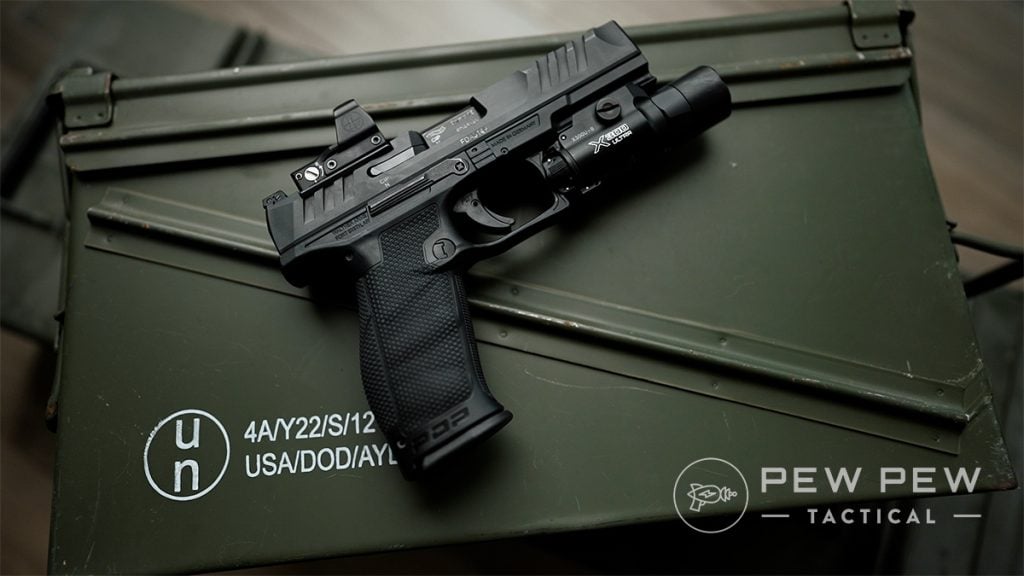 I was impressed. The PDP was accurate, reliable, and the ergonomics were phenomenal.
I didn't know it at the time, but feedback to the engineers at Walther had already begun to try and get them to accommodate smaller-handed shooters. The team at Walther met the challenge head-on, measuring thousands of hands to learn the key differences between women's and men's hands.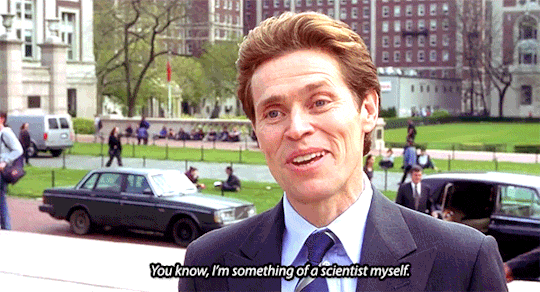 They came up with a grip that still follows the general shape of the original PDP but is reduced in circumference. In addition, the distance between the backstrap and trigger was reduced.
Who Is It For?
The PDP is a defensive carry gun by design. It's optics ready and has other great tactical features optimizing it for this role.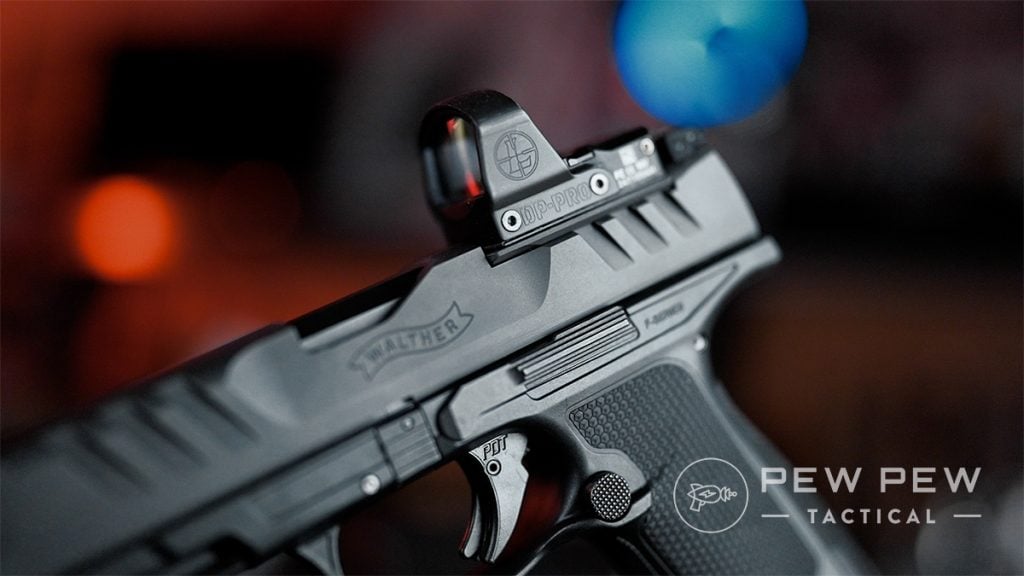 The F is designed for people with smaller hands, but here's something surprising we learned during testing — it still works great for larger hands!
This effectively opens the range of who this gun is for to all sizes of shooters.
Fit & Feel
When my wife first picked up the PDP F-Series, I saw the surprise in her eyes. She's accustomed to other brands of firearms that are less complimentary in the ergonomics department to her average-sized hands.
Not only did she like the shape of the grip, but she loved the reduced girth.
When we got on the range, she was able to establish a two-handed grip that was more complete than she'd ever experienced before with a full-size handgun.
That translated to better control of recoil and quicker follow-up shots. She was really impressed that there were fewer gaps in her grip and more contact between her hands and the gun.
I was almost as surprised when I shot the PDP because I suspected the grip would be too small for my 2X hands. That was not the case at all.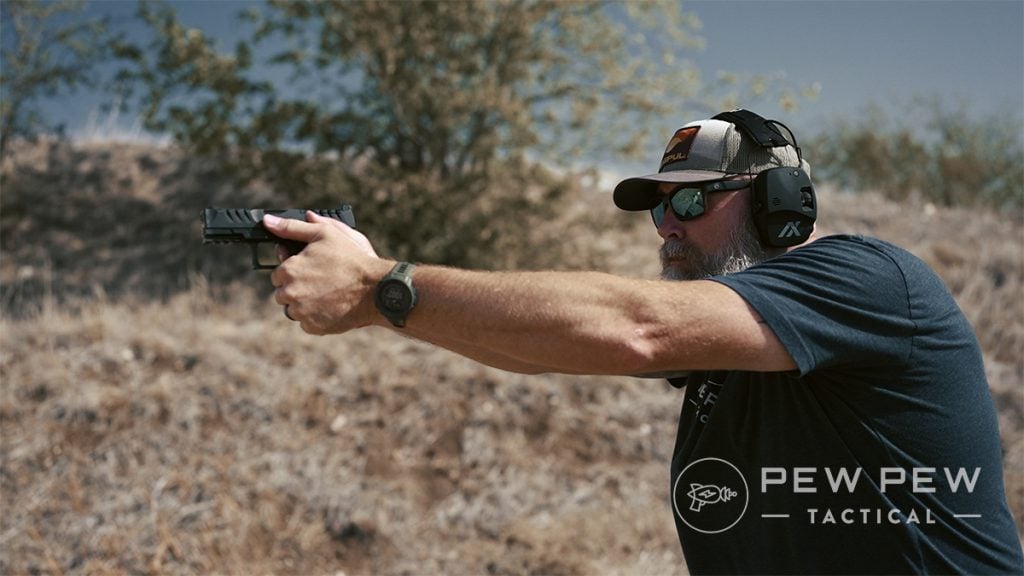 Although there was more overlap of my hands, the grip was solid and did not feel crowded. The resulting performance was at least as good as the original PDP.
The PDP has one of the best, stock, striker-fired triggers on the market today. Measuring the F's trigger on my Lyman digital gauge, I found it averaged 4 pounds 11 ounces but was otherwise similar to the original.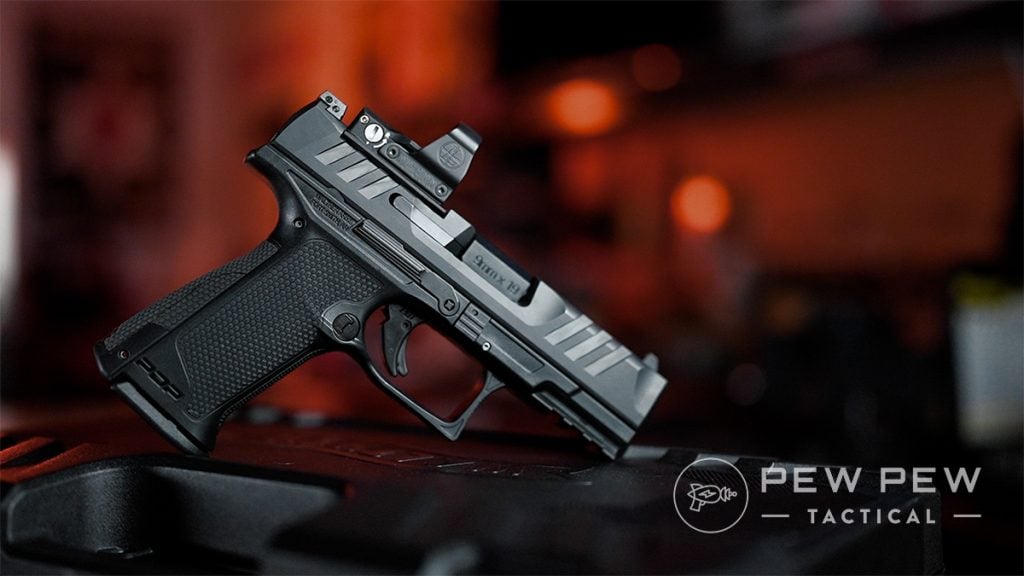 The aggressive grip texture combines with the relaxed finger grooves to provide excellent grip and allows shooters to better mitigate recoil.
The sights were standard PDP, three white dots, though the rear is adjustable for elevation. These were designed by Walther to be compatible with Glock sights should you want to upgrade.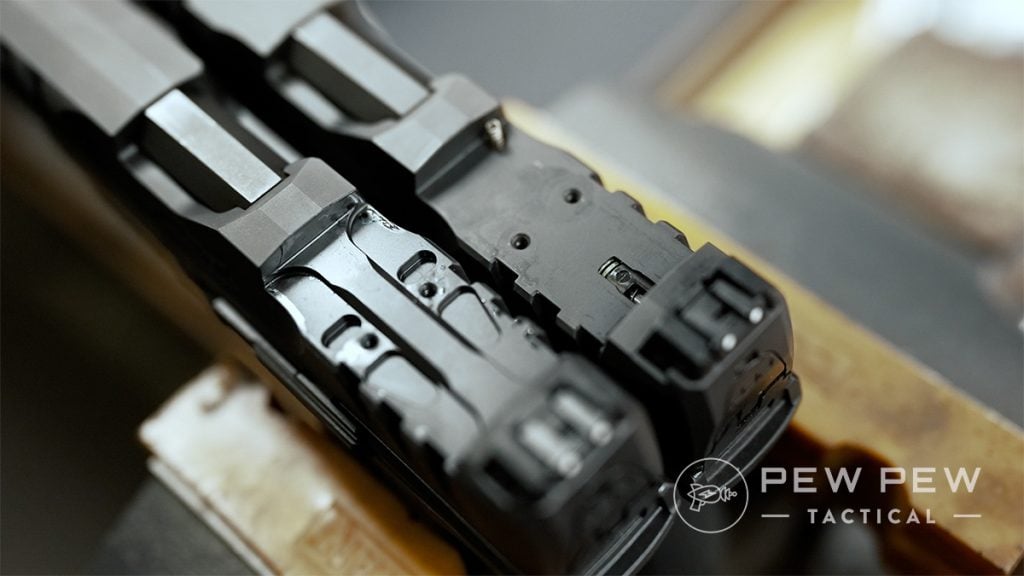 One note on the optics plate — it is different from the original PDP. Walther upgraded all the PDP models with this change in January of 2022.
There is a channel running the length of the firing pin channel now, protecting it. The slide is milled deeper on both sides as a result.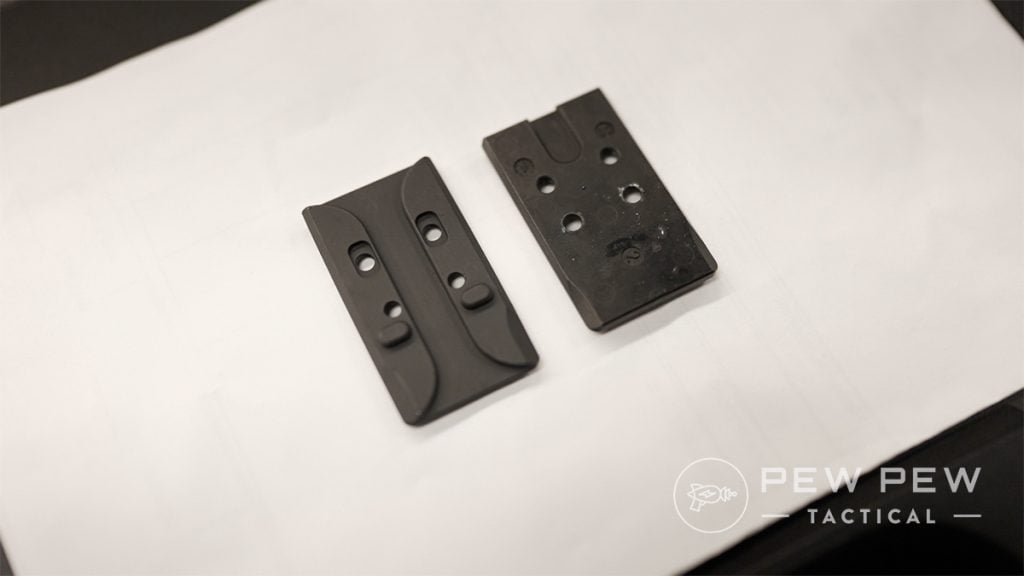 A standard flat plate from an original PDP would not marry up without creating a gap. The F optic plate has a recess in the middle to accommodate the channel in the slide.
As mentioned, this isn't a dealbreaker by any stretch because Walther will send you one plate of your selection. However, your old plates won't work optimally on the new F.
How Does It Shoot?
Shooting at a distance of 7 yards for accuracy, I fired a number of three shot groups. My initial groups were all touching. The F is accurate.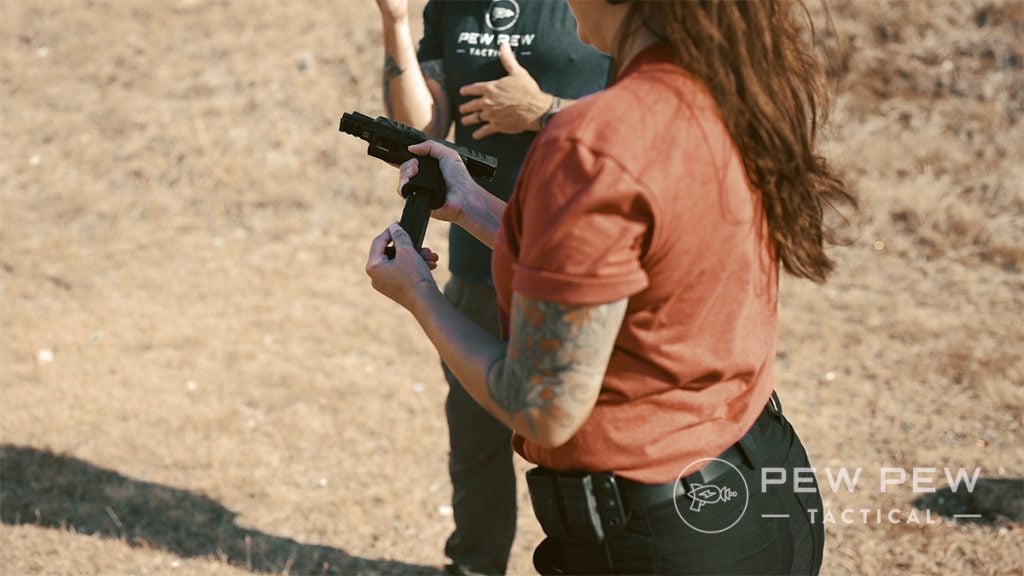 In all other ways, I found the F to perform exactly like the original PDP. Most of that is extremely good, though there was only one negative.
Accuracy is great, reliability is super, and the F fed fired and ejected with ease. My big hands and high grip cause me to not get last-round lockback as I tend to ride that slide release.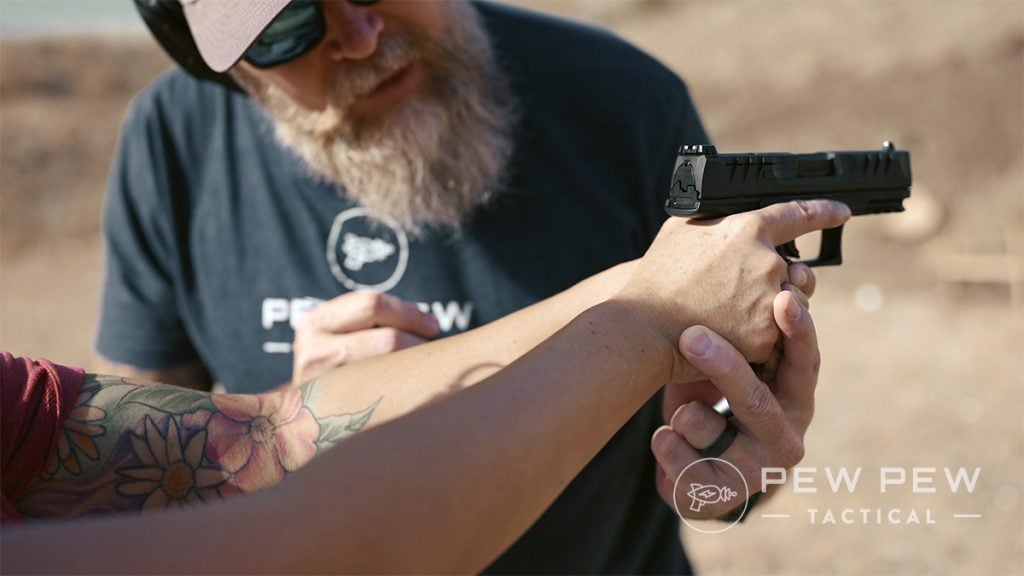 My smaller-handed shooting companion did not have that problem at all and absolutely reveled in the better control she had while shooting the PDP F-Series.
What Sets it Apart?
The PDP is one of the best striker-fired handguns on the market right now. The F stands apart from many similar guns because it has an intentional design to fit smaller-handed shooters better.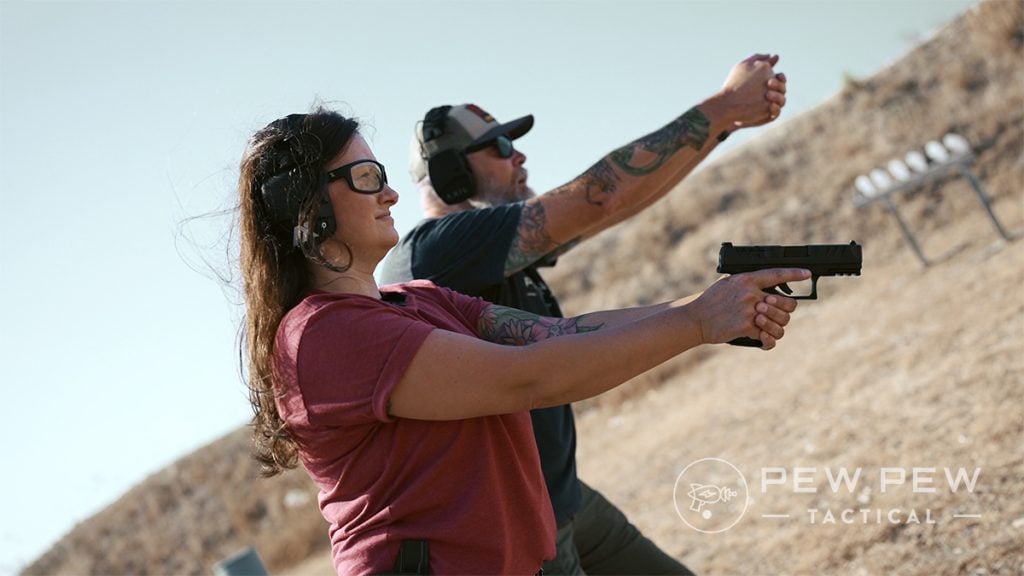 It does this without being too small for larger folks which is truly impressive.
By the Numbers
Reliability: 4/5
Like the original, the F ran great with everything we fed it. Over the course of roughly 600 rounds, we had no malfunctions. Magazines locked up, fed, and cleared cleanly. The only issue is the aforementioned failure to lock back. Again, this is particular to folks with bigger hands who creep up on the slide release and was not a problem for my wife.
Ergonomics: 5/5
The ergonomics on the PDP were already class-leading in my mind. The F opens that up to a wider array of shooters.
Accuracy: 4/5
My first shots with the F were all touching, but my groups widened slightly after everyone warmed up.
Customization: 4/5
There is good aftermarket support for the PDP, and many things will translate. The slide is the same (other than the optics plate), and most other things are similar.
Value: 5/5
MSRP of the Walther PDP F-Series is $699 though I've seen different colored options for higher. This is a great value for a feature-packed gun with excellent performance.
Overall: 4.5/5
667
at Guns.com
Prices accurate at time of writing
Prices accurate at time of writing
Available Coupons
25% off all OAKLEY products – OAKLEY25


Copied!
Visit Merchant
Upgrades for Walther PDP F-Series
As stated, there is ample support in the aftermarket, and despite the decreased grip circumference, standard PDP magazines still fit in the F. The gun has a rail so you can mount accessories as well as your favorite optic.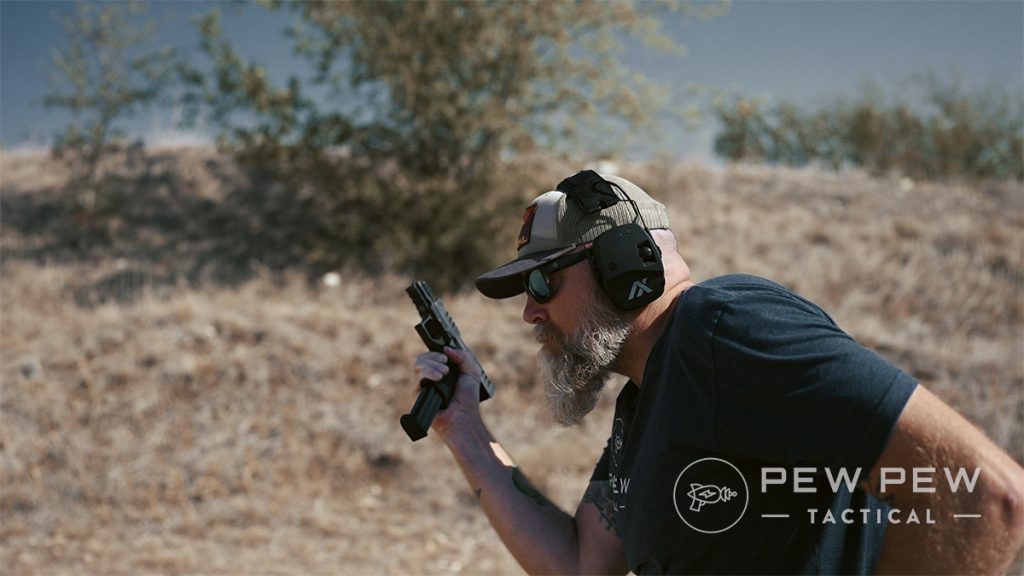 Final Verdict
I really didn't have many notes for Walther when they made the PDP in the first place. The gun is a solid value and true performer.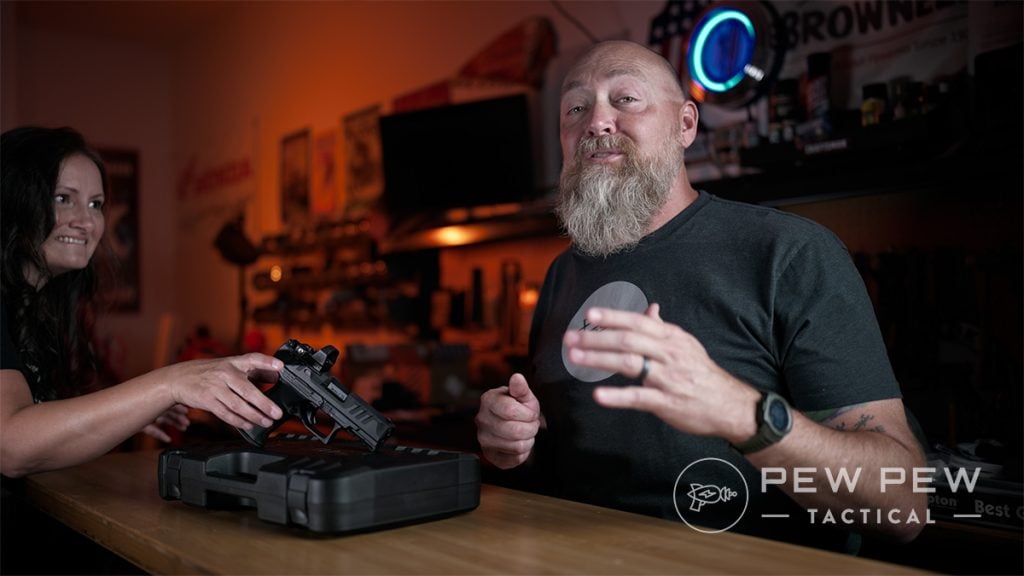 The one thing they realized, though, was the opportunity to make it more accessible to a wider segment of folks who enjoy shooting. This truly is one of the best possible upgrades!
Are you picking up the Walther PDP F-Series? Let us know in the comments below. For ladies looking for more options, check out our article featuring the 10 Best Handguns for Women.