Thank you for reading this post, don't forget to follow and signup for notifications!
Today's flashlights are modern marvels, providing handheld or weapon-mounted performance once thought the exclusive realm of science fiction. They are bright, built to handle recoil, survive the elements and thrive through abuse. It's the ideal self-defense solution to nighttime encounters, but all the technology is helpless when the tactical lighting runtime equation is ignored.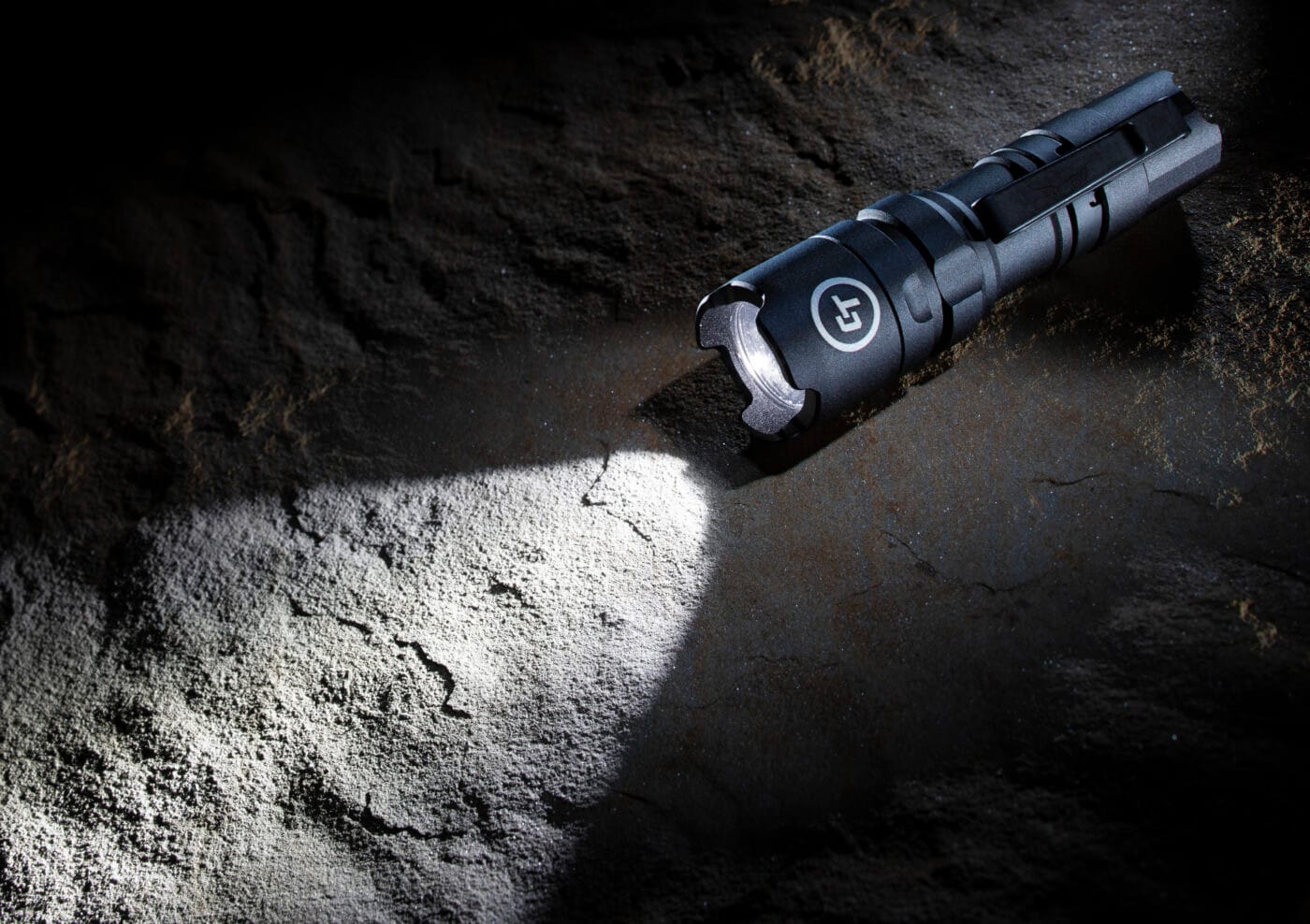 Sooner or later an abused or neglected battery (or batteries) delivering power to the LED will run out of juice. If that happens at an unthinkable moment, the consequences could prove disastrous.
For that reason, and others, reputable manufacturers are religious in reporting how long you can expect a fresh power source to keep the tactical light running. It sounds simple, but the testing methodology probably isn't what you expect; there are variables aplenty and even an invisible energy thief at work in most of today's advanced lights. We'll start with that culprit.
Parasitic Drain
The wiring diagram for the first "tactical flashlights" — including the classic 5-cell Kel-Lite that was big and built rugged enough to club perpetrators into submission — is a stick figure compared to the circuitry in today's LED versions. Aside from managing voltage, modern models often have electronic switching, energy-spike-free dimming, memories and a host of other mind-boggling functions.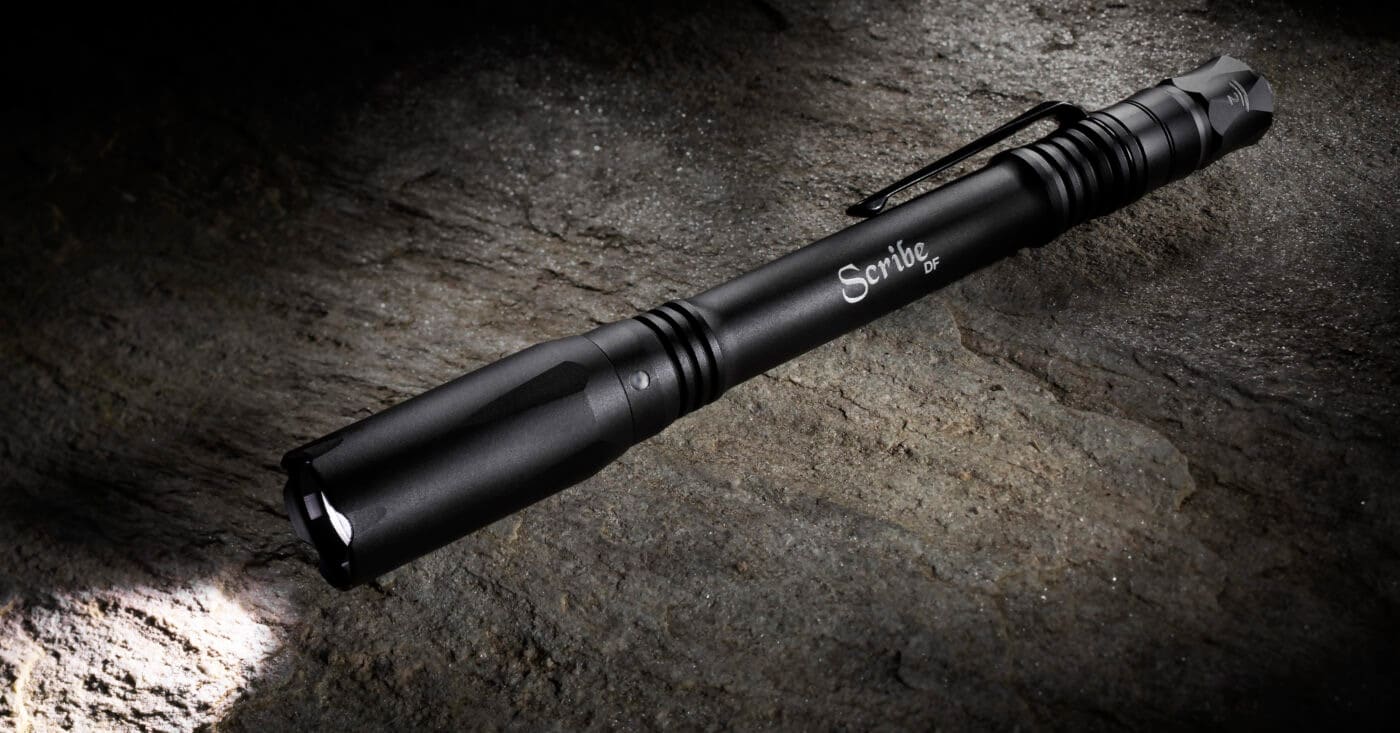 It's convenient, but this comes at a cost. Most LED driven flashlights — not just the tactical variety — suck a modest amount of power, even if switched off.
As a result, when finally activated, the runtime will not match manufacturer's specs. It's not uncommon to discover that one left in a go-bag for six months or a year, untouched, is dead when needed most. The solution is to invest in fresh cells early and often, remove those that will be stored for a period of time or, at the least, unscrew the tailcaps until they no longer make contact.
For those weapon-mounted lights performing self-defense duties, assembly under stress isn't an option. Unfortunately, parasitic drain figures are seen with the same frequency as verified unicorn sightings. That makes periodic output inspection and battery replacement mandatory.
Parasitic drain isn't as much of a concern as aging or sub-quality batteries — more on that later — but it can be significant. Coleman has even introduced a BatteryGuard line that claims to increase battery life by up to 25 percent. The firm doesn't specialize in models for gun owners, however, so whether that figure applies to tactical lights is debatable, although it's an eye-opening number.
Variables in Measure
Today's consumers, including firearm enthusiasts, rely on a company's reputation, word-of-mouth recommendations and certifications from testing labs to make informed purchases. When it comes to tactical lights, the primary player in the United States is the Portable Lights American Trade Organization (PLATO). It has worked with the American National Standards Institute (ANSI) and Underwriters Laboratory (UL) to create standardized testing. Those products that pass can wear a label (and include them on their website) that reflects they meet the minimum performance. In the case of runtime, the number of hours is displayed under a clock-resembling icon.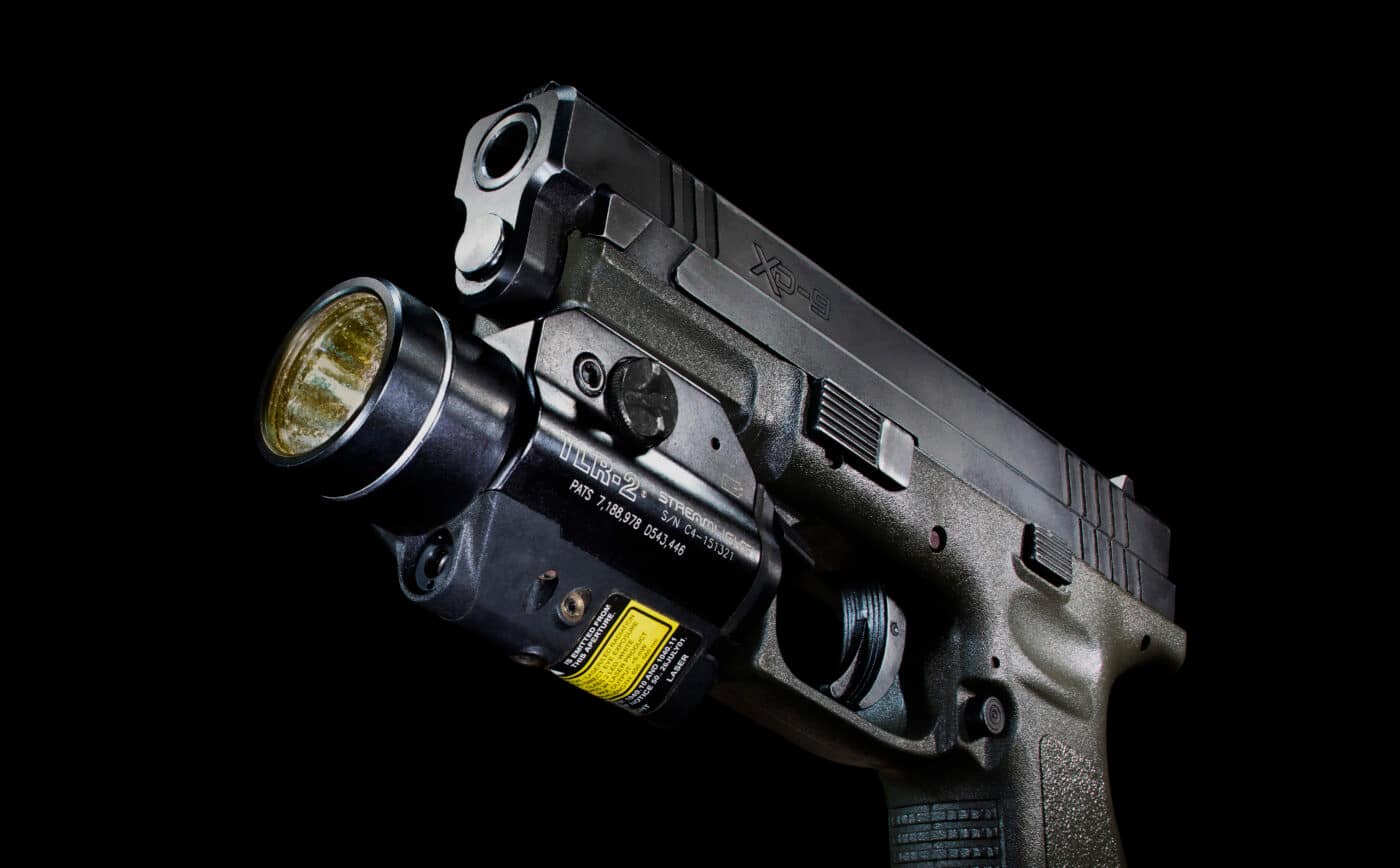 To use that symbol legally on a light or in marketing materials, however, the manufacturer must be a member of PLATO. It's a great yardstick, but Andy Skoogman — executive director of PLATO — readily notes there are non-member companies making quality products and accurately reporting their runtimes.
Even with certified testing there is another variable that remains. Testing begins with fresh batteries and the clock starts 30 seconds after activation under the ANSI/PLATO FL 1-2019 protocol. Time stops when light output reaches 10 percent of its initial value. The results do not reflect intensity between start and finish.
"Some manufacturers exaggerate their claims by running their flashlights very hard for 30 seconds, then dropping the output to 11 percent for the remainder of the run time, while claiming a very long run time to the 10-percent output level," cautioned Tim Taylor, director of sales in Streamlight's Law Enforcement/Sporting Goods Division. 
"So careful examination of the run time, and discharge curve is important, as is your appetite for replacing batteries and or time to recharge," Skoogman noted. "Everyone has a different idea of the perfect combination of these factors, but thinking about how the light will be used ahead of time will lead to a better decision."
Thankfully, reputable companies harness that variable versatility and accurately report the specs. Elzetta Design is one of them. Its Alpha Gen 3 tactical flashlight launches 800 lumens for 10 seconds upon activation (using an IMR16340 battery). After that, it steadily dims for 30 seconds to a still dazzling 535 lumens. Configured with the company's hi/low tailcap users can opt for a 50-lumen output. Runtime with an IMR16340 battery is 36 minutes. The light also works with a traditional CR123, which will run for 75 minutes (although maximum output, in that case, is limited to 500 lumens). It's innovative and applicable to a variety of perilous situations, particularly when forced to search dark nighttime corners or buildings after exiting a brightly lit building or vehicle.
There are other firms with similarly advanced tactical lights. When it comes to overall runtime, Skoogman said enthusiasts in the market should first establish parameters by asking, "Would you rather have a 300-lumen light that is more than adequate for the job that will run all night or a 1,000-lumen light that will be useless after 30 minutes?". In more realistic terms he notes, "Most tactical lights in the field today fall somewhere between 150 to 500 lumens. Given the most common use scenarios, anything beyond 500 lumens begins to cost too much in terms of runtime."
For those times runtime claims seem overly inflated, Michael Hess, vice president of marketing for Armament Systems and Procedures, warns that when "…you look at four models that are about the same size, with similar claimed output, using the same power source — two CR123A batteries or one 18650 cell, for example — and one is claiming twice the runtime of the others, be a little skeptical. It is true that similar lights and batteries can vary significantly in performance, but just be a little cautious about dramatic outliers when it comes to specs."
LED Selection
Internal circuitry and aging of batteries take a toll but, when in use, the LED leads the way in minimal power consumption. They are vastly more efficient than the tungsten bulbs of yesteryear, but all brands are not the same.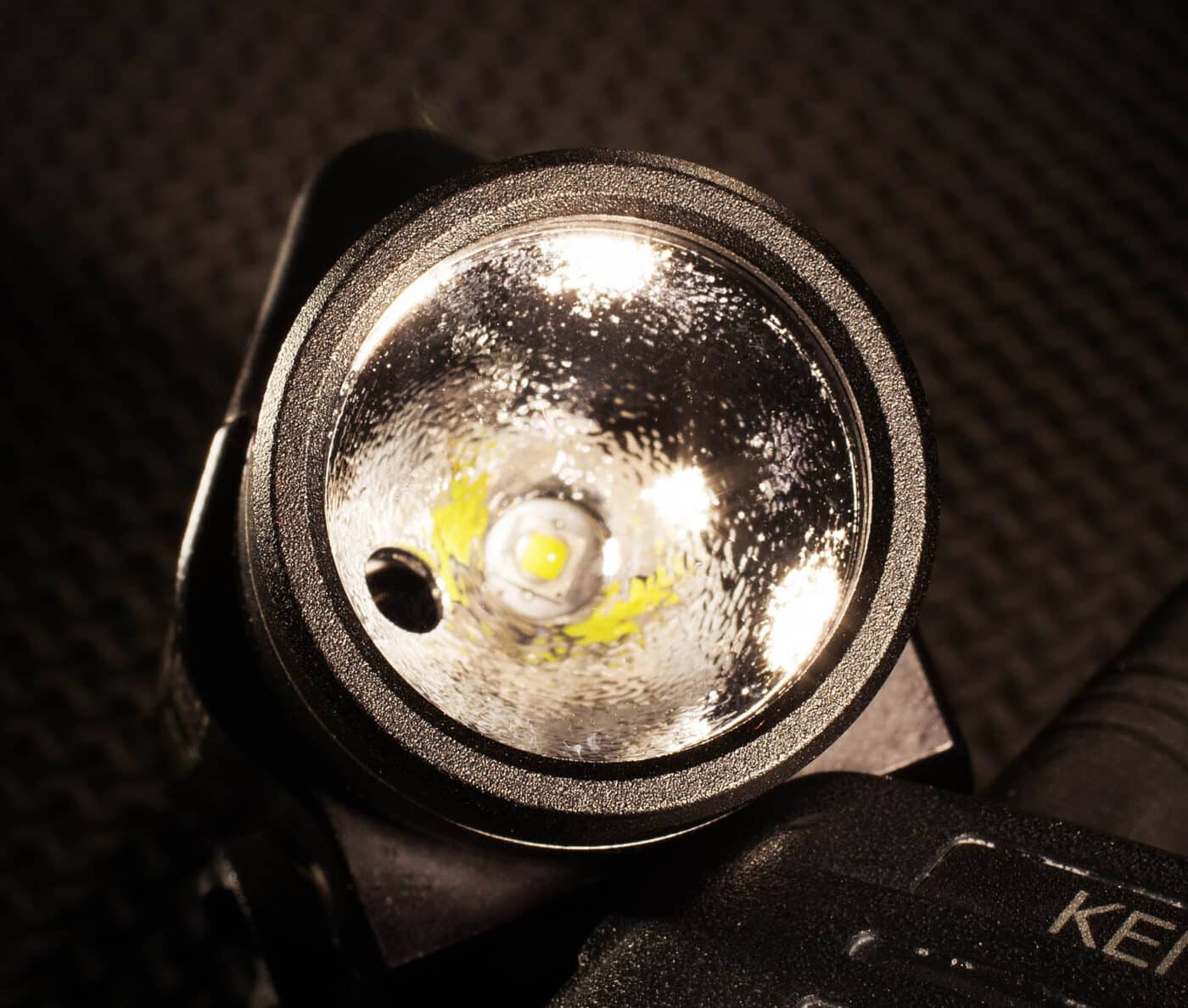 It's not uncommon for a bargain brand tactical light purchased off an Internet site, for example, to use an LED several generations old that overindulges in its energy consumption. CREE LEDs blazed the trail in performance and options. One of the reasons they continue to be popular is because it provides, "Amazing emitter lifespan, always innovating with new styles, and improved specs," according to 5.11 Tactical Lead Gear Designer Matthew Noble.
The company's products are no longer the exclusive choice for quality tactical lighting, though. "There are many high-quality makers of white LEDs that are used in portable lighting," Skoogman said. "CREE is widely used today mostly because they got to the finish line first with the most. But it is not because they have some exclusive technology that no one else can compete with. Makers such as Lumileds, LG, Samsung, Nichia, all make very high-quality white 'power' LEDs, and these can be found in flashlights all over the world."
Explosive Power Source
Even with the highest-quality tactical flashlight, ignoring a battery or installing a dangerous counterfeit sacrifices runtime. The explosive nature of sub-par knockoffs underscores the importance of avoiding online and gun-show bargains.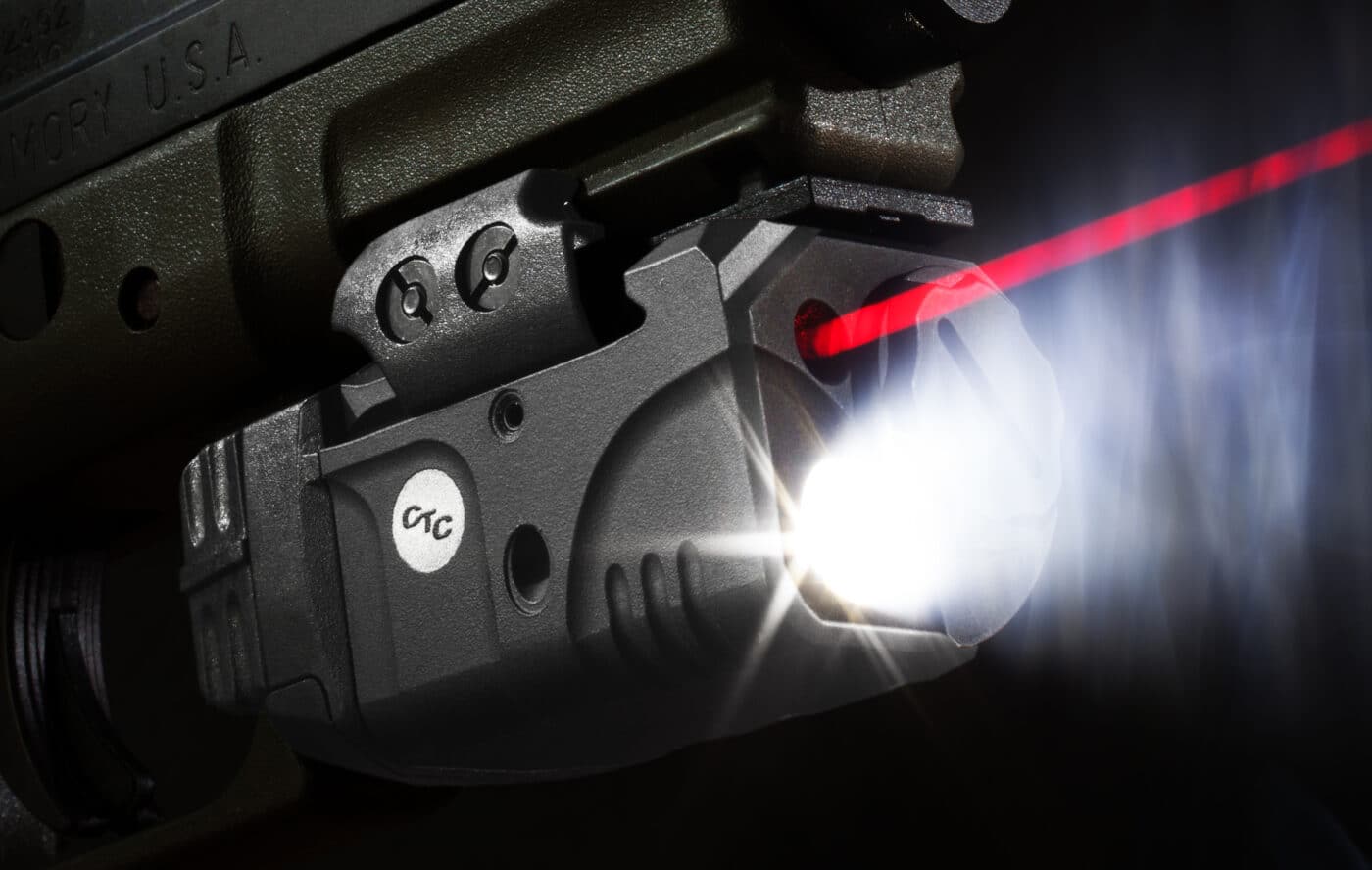 The Federal Aviation Administration keeps tight records on incidents and its reports involving inferior CR123s stretch back more than a decade — likely longer. On Aug. 28, 2010, for example, a flight crew member waiting for his plane had the flashlight in his bag spontaneously combust. The cause was determined to be a CR123 battery that suffered a thermal runaway.
Passengers probably lost all love for the powerful batteries on a Valentine's Day flight in 2008, when they witnessed another runaway and subsequent fire in an overhead compartment. One innocently dropped out of a camera in 2007, exploding after it struck the metal on the plane's seat. A passenger nearby was injured by fragments. In 2004, flight attendants pioneered a new way to heat airline meals by dropping the batteries from a flashlight they purchased overseas. Oven mitts were required to retrieve the scalding-hot and smoking CR123 from the floor.
Even law enforcement officers fall victim. A 2012 FBI Intelligence Report provided some eye-opening cases, including an officer in Arizona who had his tactical flashlight explode in his hand. "Further investigation determined that a Chinese-manufactured CR123A battery cell caused the explosion," according to the bulletin.
In 2009 a U.S. Marshall's weaponlight suffered a similarly catastrophic failure. Investigators later determined, "The incident was caused by the mixing of a legitimate U.S. brand lithium battery and a lithium battery that was not manufactured in the United States. To compound the problem, fresh cells were most likely mixed with depleted cells."
Shop wisely and purchase from reputable dealers to avoid the potentially disastrous consequences. Even with quality batteries that don't moonlight as IEDs, there are other steps you can take to maximize runtime.
Battery Care and Feeding
Never mix and match fresh batteries with those partially drained, a tip made obvious by the Marshall's near-death encounter above. The greater energy delivered by one into the other can initiate overheating, venting, fire or bursting.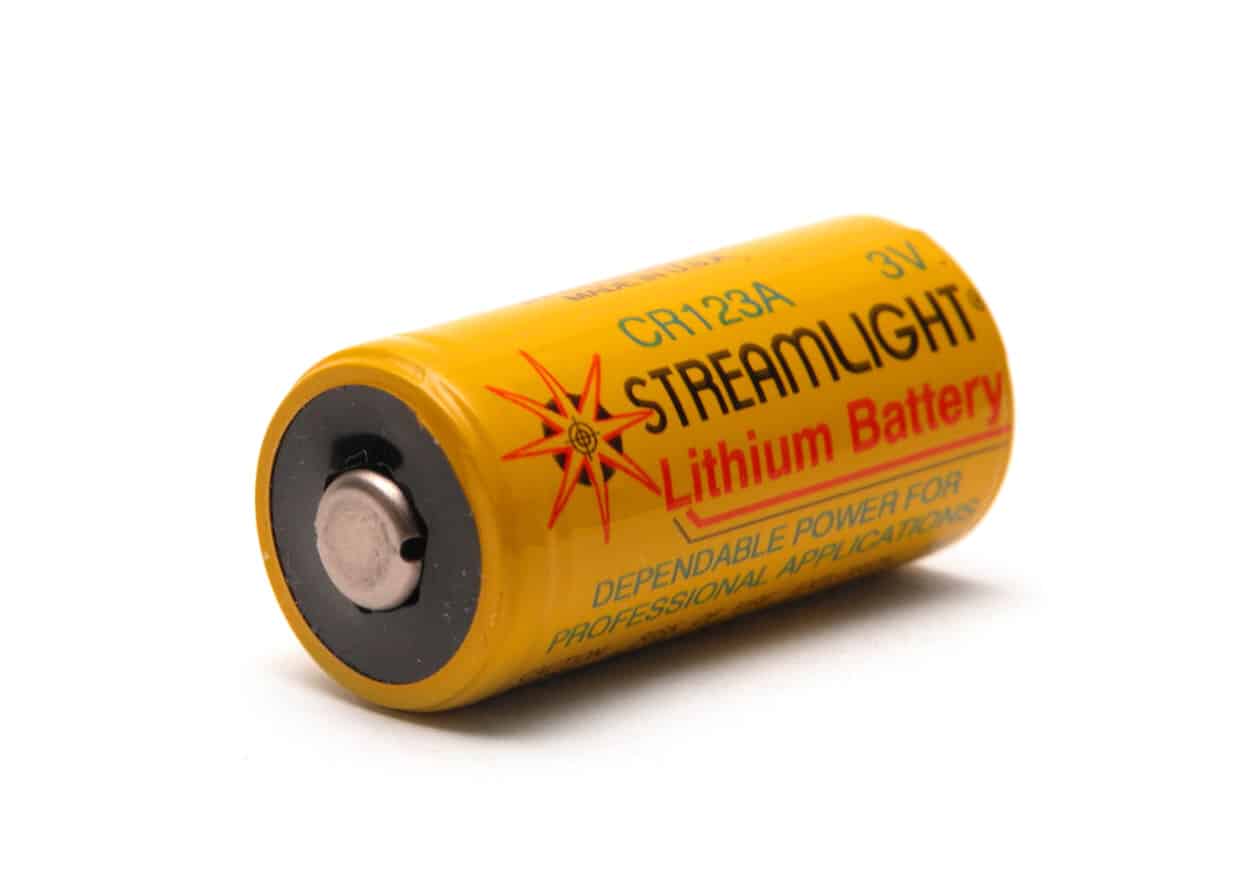 CR123s from different manufacturers are not necessarily created equal. Capacities can vary, even when both cells are factory fresh. 
And heat is the enemy. That flashlight you have stored in your get-home bag in the trunk — which doubles as an oven during the summer — should be a concern.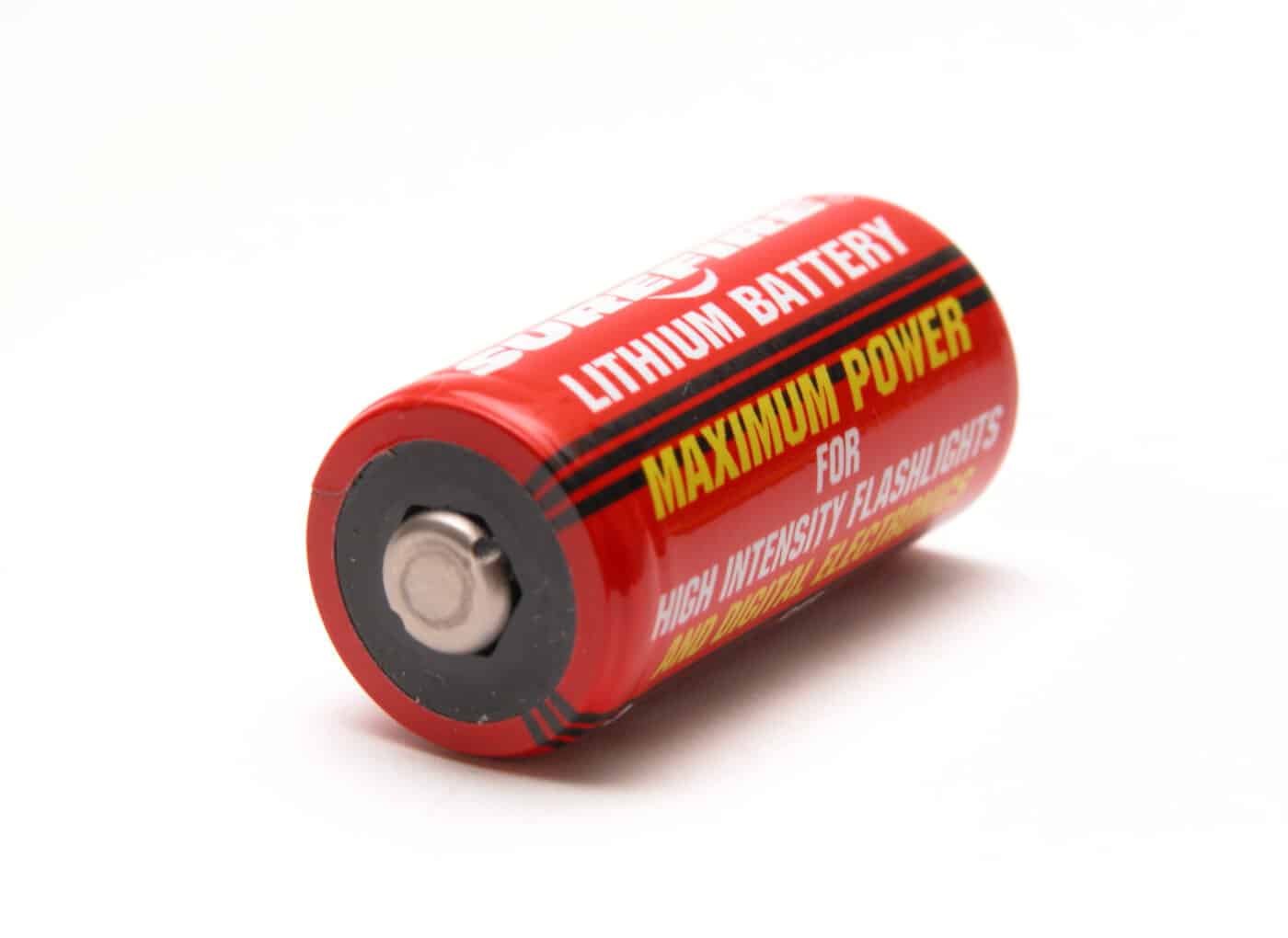 SureFire has a comprehensive list of safety precautions for CR123 batteries on its website that every tactical flashlight owner should familiarize themselves with — or at least those of us who own models that use them.
No Real Runtime
Gun owners vary, as do their habits, based on their needs and where they live. Each makes a small contribution to battery lifespan after installation.
Add circuitry that varies from one light to another, slight variations in battery capacity and false late-night TV claims from unscrupulous manufacturers, and it's obvious wise purchases are not the product of some sort of tactical lighting runtime equation. The only way to maximize how long that weaponlight stays lit in any light is to ask owners, do research and become intimate with the specifications on their respective websites. If critical details aren't there, it's time to look elsewhere. 
Editor's Note: Be sure to check out The Armory Life Forum, where you can comment about our daily articles, as well as just talk guns and gear. Click the "Go To Forum Thread" link below to jump in!