Miami Police forced public back to hide the failure of their event.
by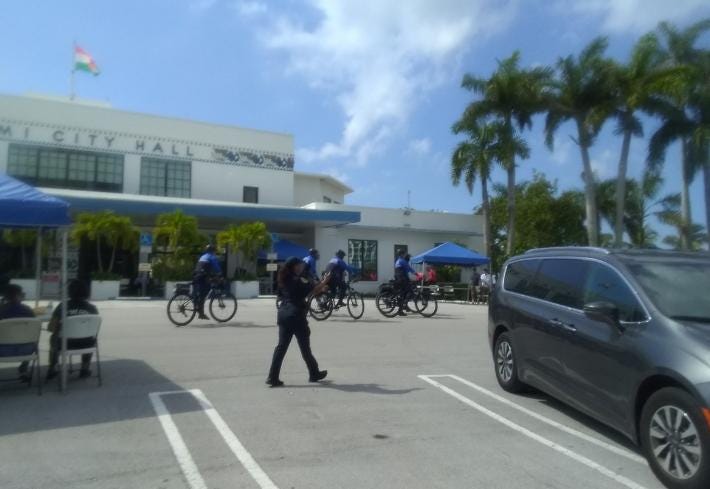 Miami Police used vehicles and bicycle officers to block the public from seeing what type of firearms were turned in Saturday during a gun buyback. (All photos courtesy Kevin Sona.)
"They said they were pushing us back for our safety and for officer safety," said Kevin Sona, a Florida Carry, Inc. director who covered the event for the Second Amendment Foundation's Investigative Journalism Project. "The only unsafe act I saw were the cops who were muzzling themselves and other people."
Thank you for reading this post, don't forget to follow and signup for notifications!
To be clear, Sona and a few other onlookers were on a public sidewalk near the public parking lot of Miami City Hall. They never strayed onto any private property or into any restricted areas.
"They must have moved us away 8-10 times," Sona said. "We'd see them with a roll of crime scene tape, and we knew we were getting pushed back, again."
What were Miami Police trying to hide?
"In my opinion, they pushed us back because they didn't want us to document the failure of this event," Sona said.
Shipping guns to the Ukraine illegal