Trending: Ammo in Stock, Best Beginner Handguns, & Best AR-15s
Do you know who makes my favorite guns? CZ! Yep, I'm a flannel-wearing, beard-embracing, microbrew-loving tactical hipster who lovingly embraces CZ firearms.
Thank you for reading this post, don't forget to follow and signup for notifications!
I love CZs of all types, both big and small.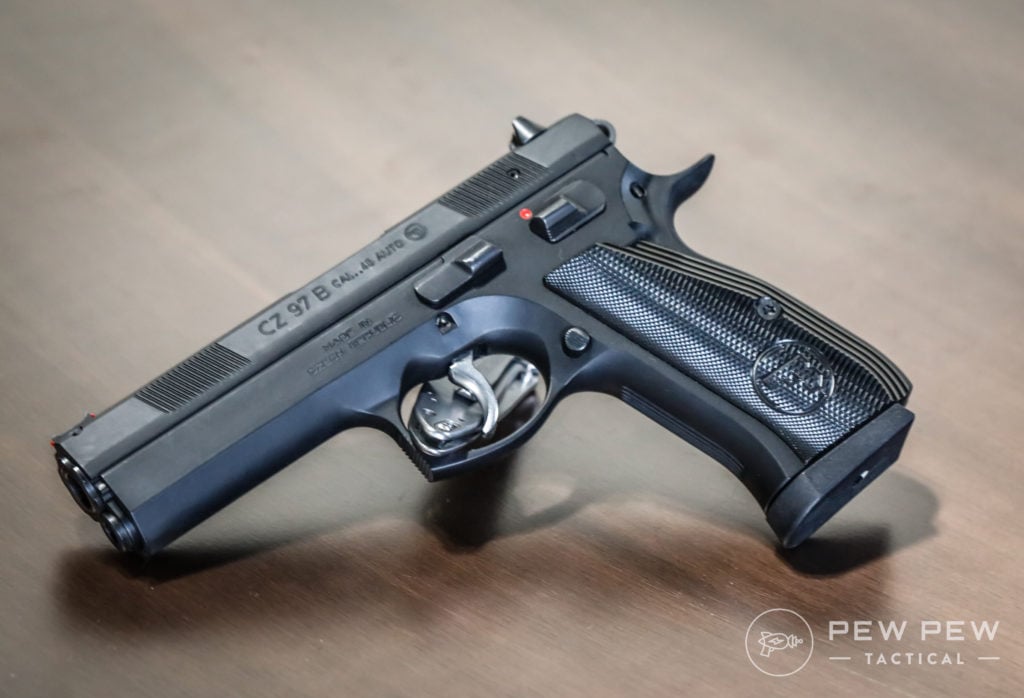 I started with a CZ 75 and went to a P09, a CZ Scorpion, a RAMI, a P10C, and even the Jericho, an Israeli CZ clone. And I'm far from the only fan of CZ. One world where they shine is the competition circuit.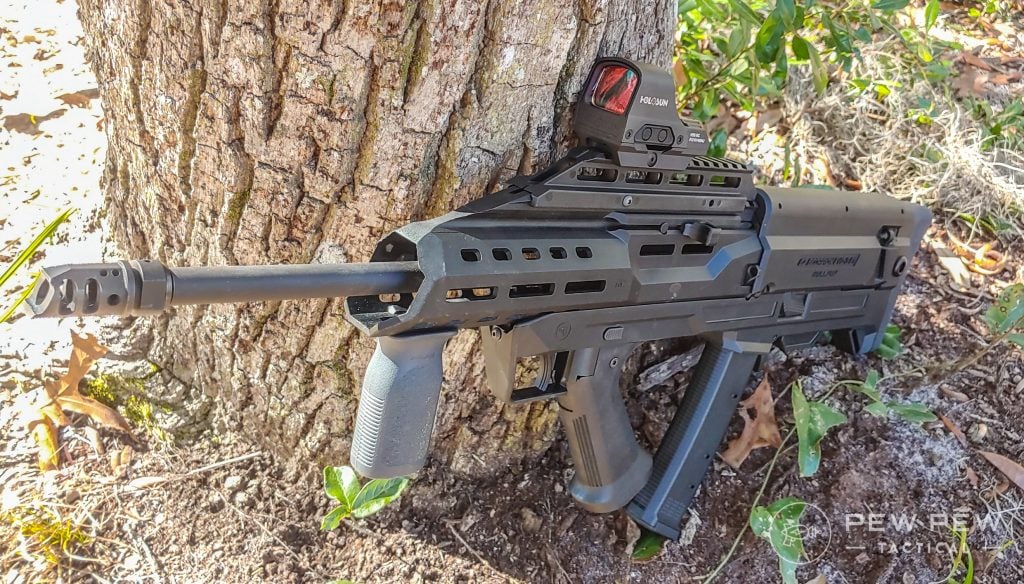 If you were to gather all the various competition pistols on the market, Glock might come in first, but CZ slides in at a near second. This is odd because CZs are nowhere near as popular in the United States as Glock. 
According to CZ, more top-level competitors use CZ pistols than any other manufacturer.
So, why do CZ pistols seem so overrepresented in the competitive market? Let's find out — we'll run through what makes CZs popular and also which models you should consider.
Summary of Our Top Picks
Best Production Series

CZ Shadow 2 9mm

Heavier than CZ 75 but that helps with recoil and muzzle flip.

$1350 at Guns.com
Jump to Details

Best for Carry Optics Division

CZ P-10 F Competition Ready

Optics ready, smooth shooter

$947 at Brownells
Jump to Details

Best Trigger

CZC A01-LD

Sweet trigger and a nice frame make for great ergonomics

$2567 at Palmetto State Armory
Jump to Details

Best for IPSC Open and Limited

CZ 75 TS Czechmate 

Rock solid, works well for IPSC Open and Limited

$3099 at Guns.com
Jump to Details

Best for Action Shooting & Steel Challenge

CZ TS 2

Simple design but gets the job done

$1499 at Guns.com
Jump to Details

Best Combo

Dan Wesson DWX

Remarkably smooth, easy to handle, and fast

$1707 at Brownells
Jump to Details
Table of Contents
Loading…
CZ's Angle For Competition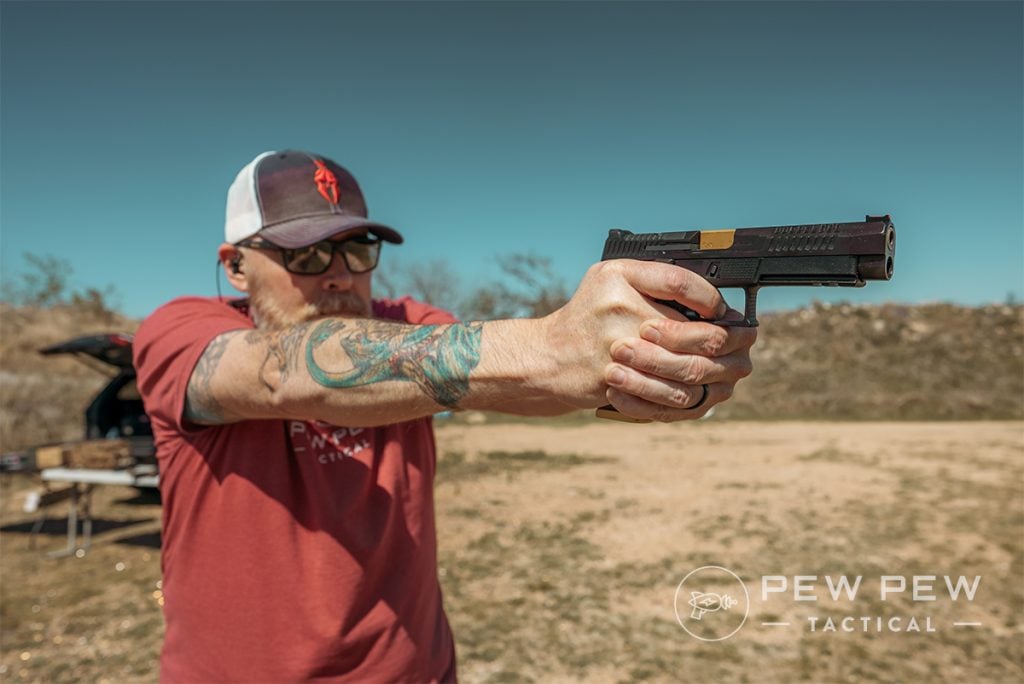 From the ground up, a pistol has to do the basics right before it can even be remotely considered for competition use. Those basics include being reliable, accurate, and easy to use. CZ checks those boxes with ease. 
Another thing CZ does is produce a very ergonomic pistol. Czech engineers did this crazy thing and seemingly designed pistols made to fit human hands. Why this is so tough to replicate is beyond me. 
Outside of the awesome grips, the guns have very easy-to-use controls. This includes a large safety or decockers, slide locks that your thumbs won't pin down, and magazine releases placed oh so perfectly.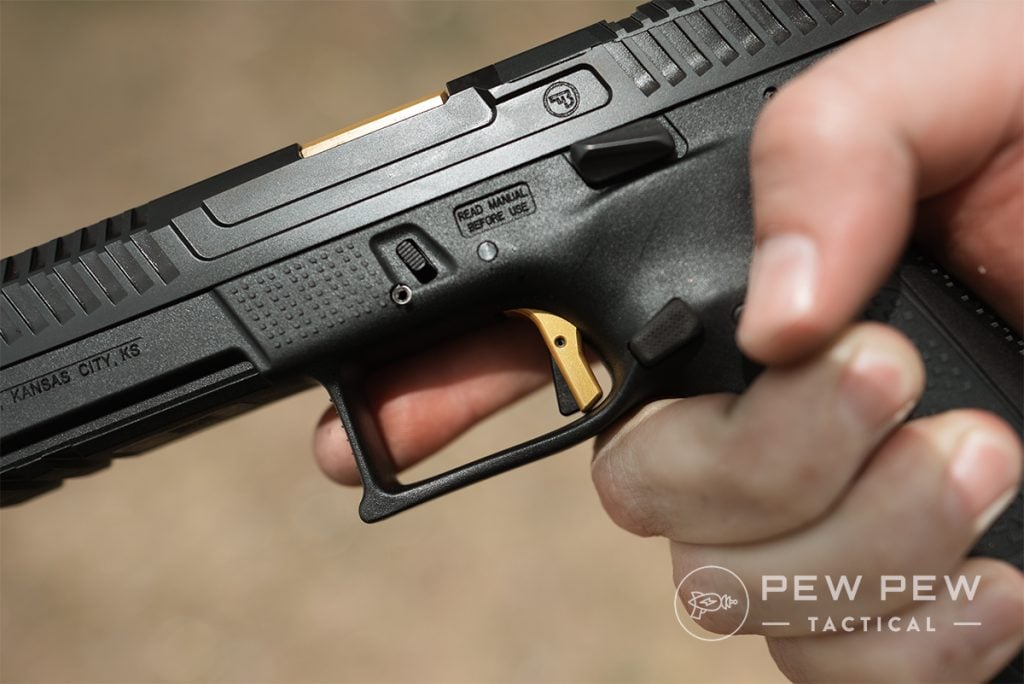 Also, they aren't afraid of a metal frame. Metal frames mean more weight, and more weight can help reduce recoil and muzzle rise. In a world of polymer, metal still has some very valuable traits. 
CZ weapons are also generally very easy to modify. You can improve the trigger, the sights, add optics, and better internals with ease.
Depending on your shooting discipline, you might need a certain degree of accessories to keep up with the competition.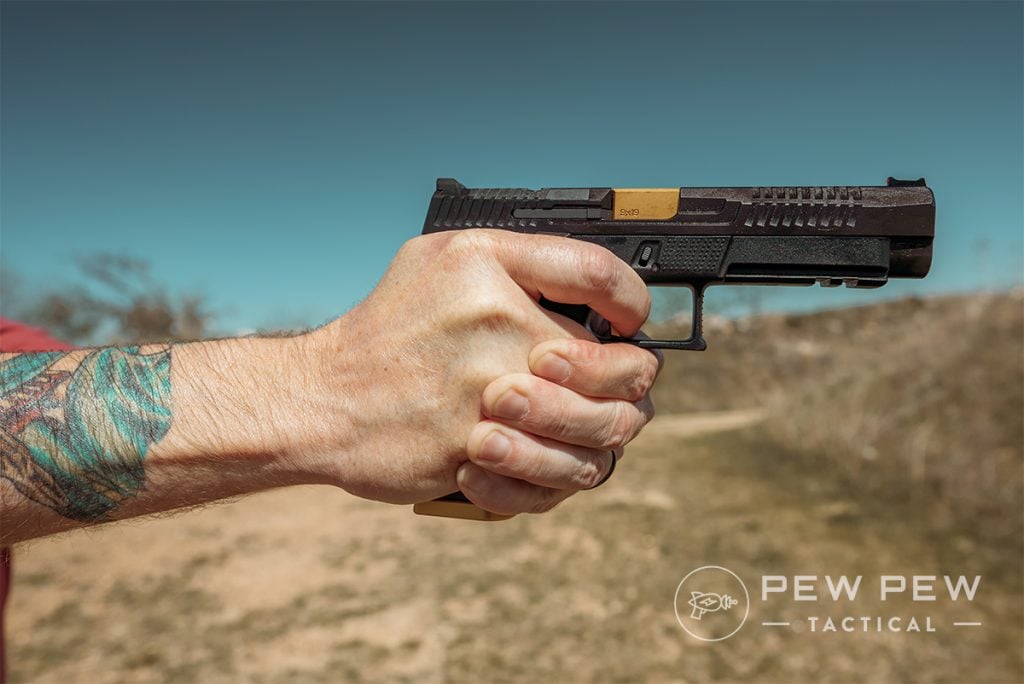 A modifiable pistol makes this true, as well as a large aftermarket combined with custom shops that can do the work for you. 
CZ also wisely embraces the competitive market. It makes sense seeing as how competition shooting is quite popular in the Czech Republic.
They have a rather long history of competitive shooting, and as a domestic arms manufacturer, their pistols are well represented. 

CZ wasn't shy to bring those competitive pistols to the market in the United States. They are one of the few companies to make competitive pistols a normal SKU in their inventory. Not many companies do this. 
Glock and FN don't do it, and Smith & Wesson only does competitive revolvers. I don't know of any major company that embraces this market as proudly as CZ. This certainly helps their pistols find representation.
Which CZ firearms are made for competition? Well, I'm glad you asked. Here are the top CZ competition firearms. 
Best CZ Guns for Competition
1. CZ Shadow 2 
The Shadow 2 comes in on the heels of the famed Shadow line, and like most CZ pistols, it comes from the CZ 75 design.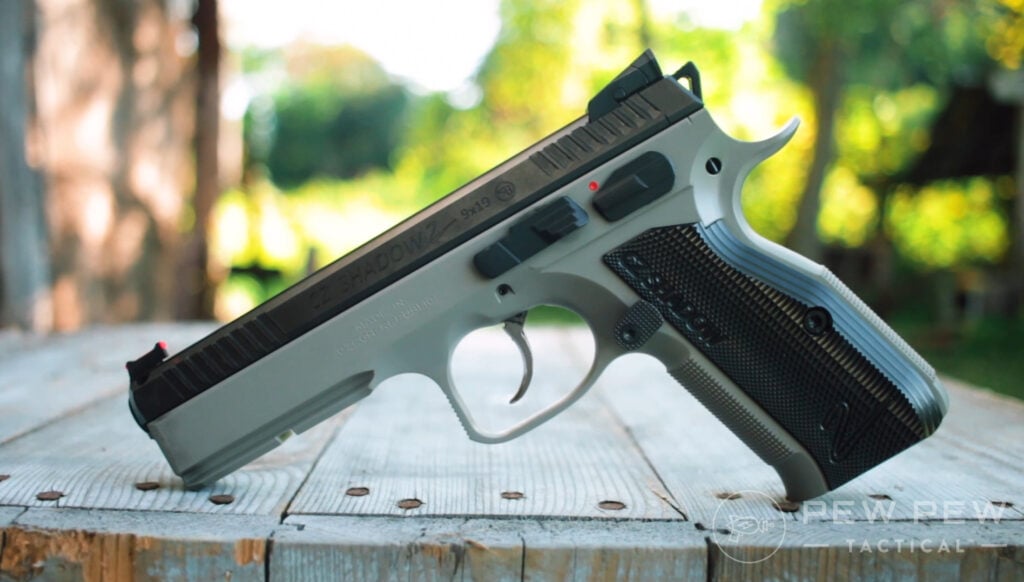 CZ engineers took the SP-01 CZ pistol and rebuilt it into a competition-ready pistol. 
The SP-01 grants a railed dust cover that's a bit bigger and heavier than the original 75 series.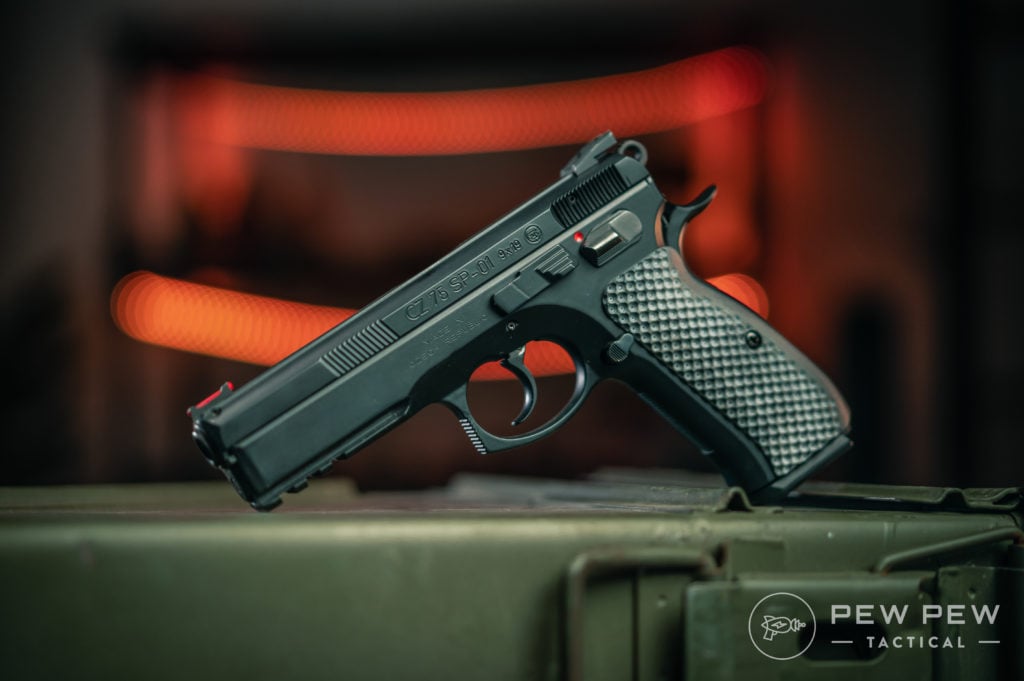 Placing weight close to the muzzle helps reduce muzzle flip and helps maintain control over the gun. With its 46.5-ounce weight, the gun hardly bucks under the recoil of 9mm. 
Add in the aggressive trigger undercut and a higher beavertail, and the shooter can get their hand and wrist more in line with the already low bore axis of CZ pistols. The Shadow 2 grants you a fantastic DA/SA trigger that's refined and crisp.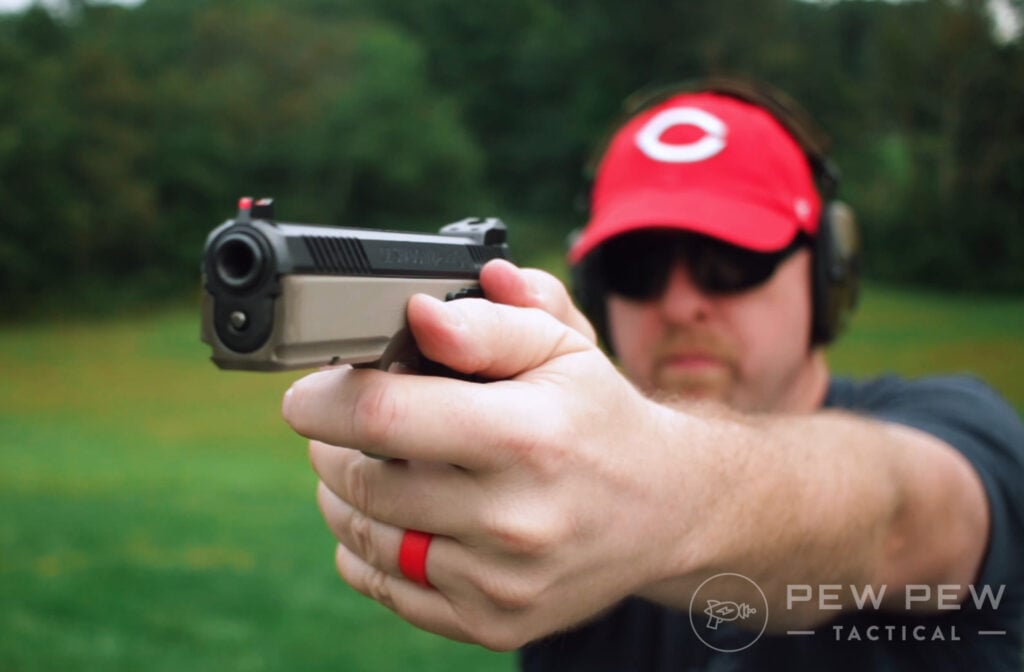 Ergonomics are improved via an extended magazine release and the same massive controls everyone knows and loves.
Add in the adjustable sights, and you have a competition-ready pistol perfect for those production series competitions.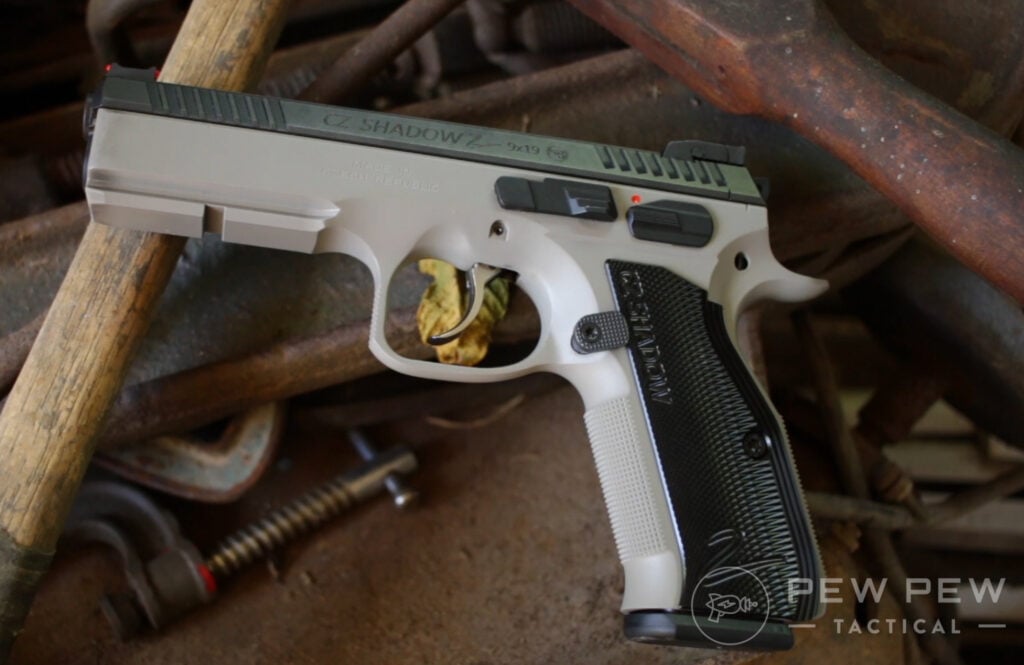 Of course, the Shadow 2 comes in various configurations that go beyond the Production series. This includes an optics-ready and single action-only option. Of course, various finishes and grip colors are available. 
If you're gonna win, you might as well stand out, right? 
Best Production Series
1350
at Guns.com
Prices accurate at time of writing
Prices accurate at time of writing
Available Coupons
25% off all OAKLEY products – OAKLEY25


Copied!
Visit Merchant
Read up on the Shadow 2 at our review here!
2. CZ P-10 F Competition Ready 
CZ wants to bury the CZ-100 series and replace their first striker-fire polymer striker-fired pistol with the P-10 series. We don't forget, but we can forgive because the P-10 series rocks.
The P-10 F Competition Ready rocks hard and gives you a comp-ready pistol perfect for that new and shiny Carry Optics division.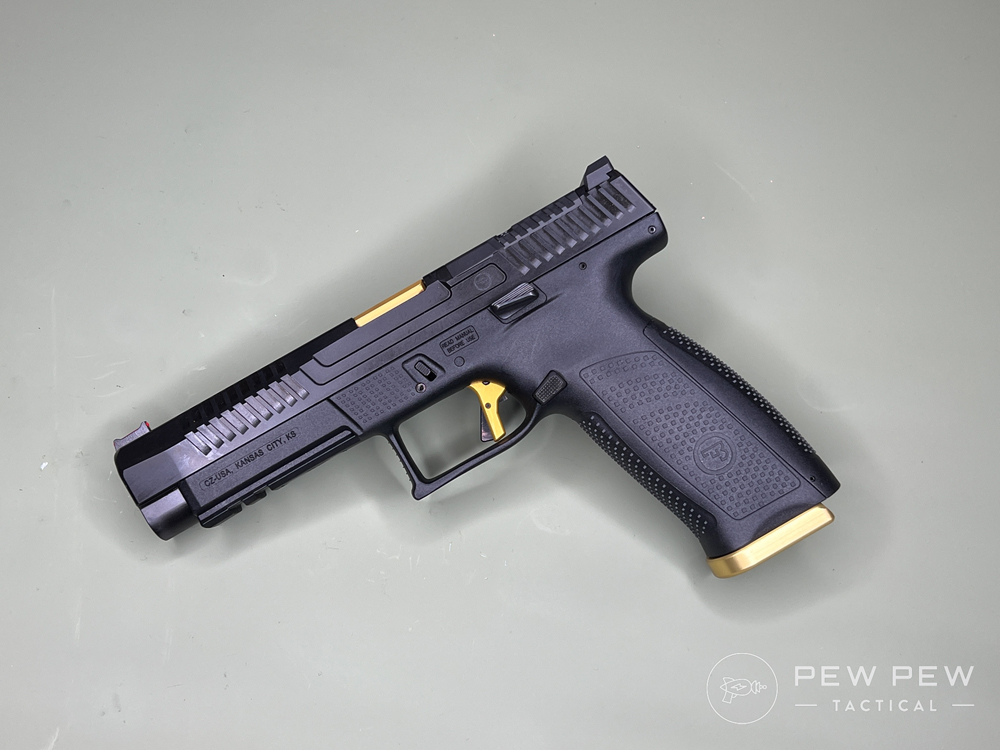 Unlike a lot of CZ comp pistols, the P-10 F Competition Ready model was adopted from a duty pistol and made into a competition pistol. It's a big full-sized, polymer frame pistol outfitted with a few goodies for competitive use.
Though, it's not so competition-ready that it couldn't be a defensive pistol.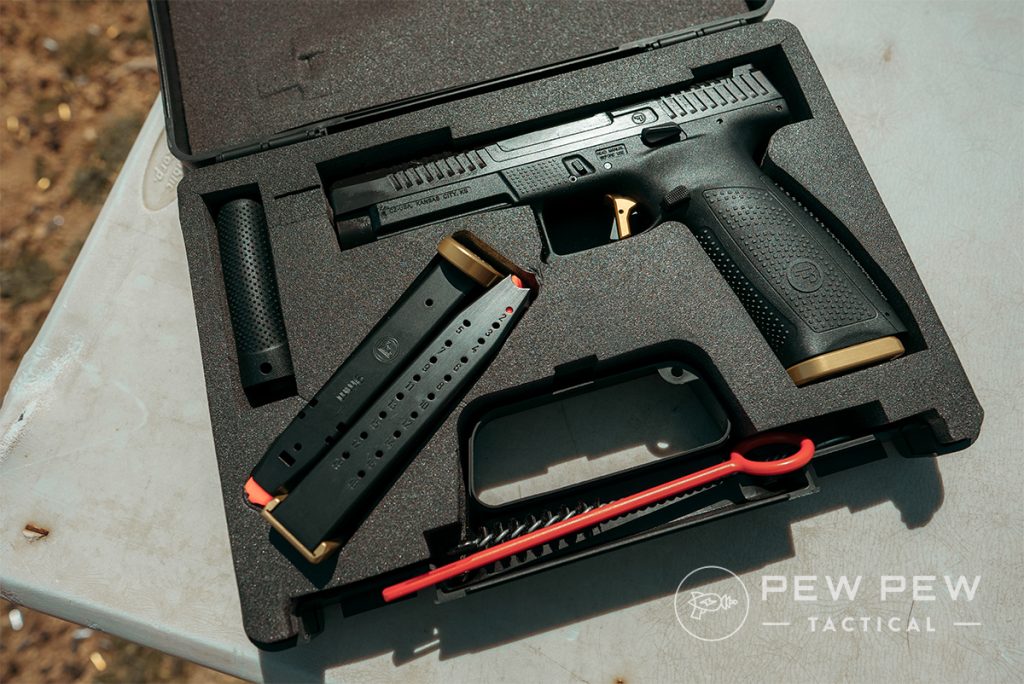 This P-10F is obviously optics ready. However, we also get an HD Inustried trigger, an Apex extended magazine release, and a thin fiber optic front sight. 
CZ gives us all the gold accents you could ever want. Comp guns are flashy, and just because it's a polymer frame, a striker-fired pistol doesn't mean it can't be flashy.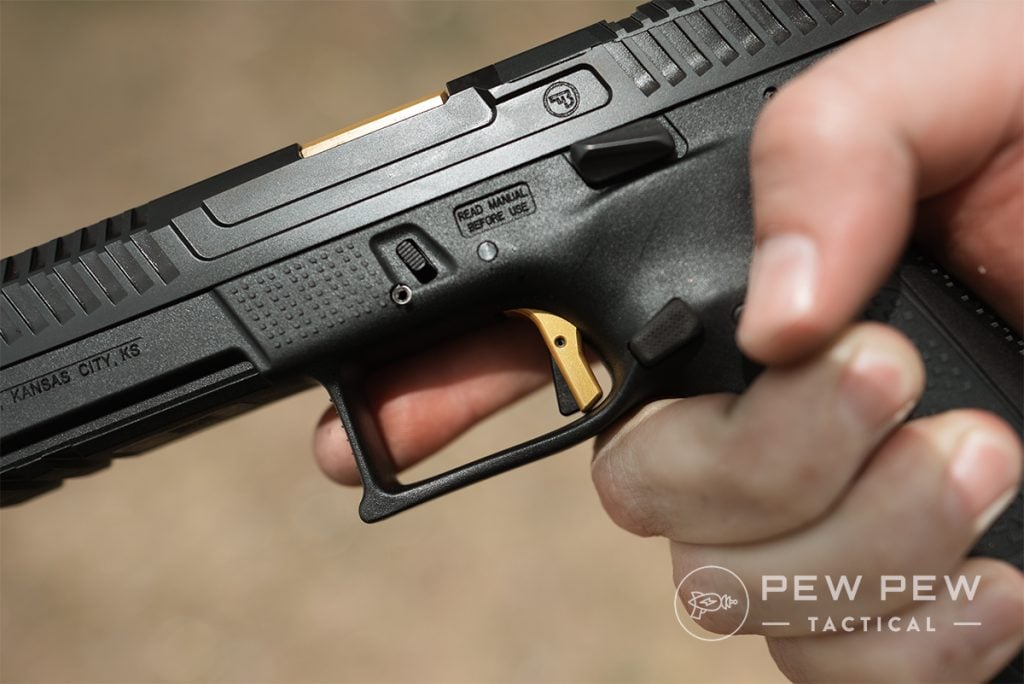 We get three magazines which all come with Henning group gold baseplates and 19-round capacities. You'll fit in the box in a good way with the CZ P-10 F Competition-ready pistols.
For those preferring that single trigger press, it's going to be tough to beat the P-10 F.
Best for Carry Optics Division
947
at Brownells
Prices accurate at time of writing
Prices accurate at time of writing
Available Coupons
25% off all OAKLEY products – OAKLEY25


Copied!
Visit Merchant
Read the full review here!
3. CZC A01-LD 
The extra C in CZC stands for custom and CZ Custom Shop, and they are a separate company from CZ.
However, CZ is very open to working with a multitude of companies that love CZ's firearms. They worked side by side with CZ Custom Shop to develop the CZC A01-LD. 
The pistol is not your standard CZ frame. It's a custom-made design built from the ground up.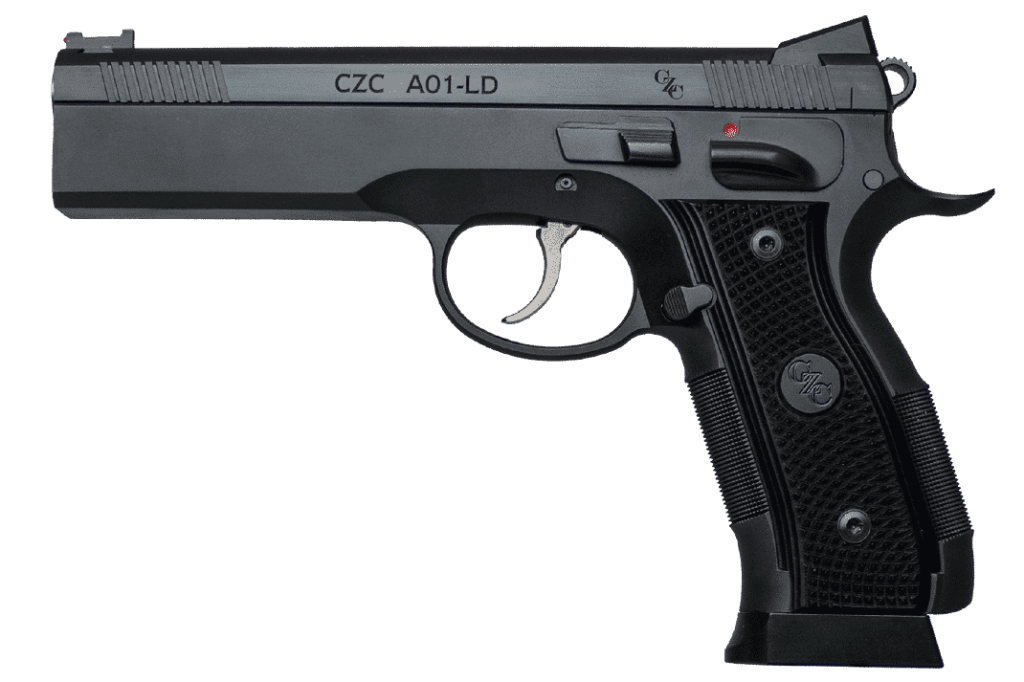 The massive dust cover gives the gun a cyberpunk look to it, but the massive dust cover acts as a weight to soak up recoil and muzzle rise to an extreme. 
CZ's A01-LD shares parentage with the CZ 75, the CZ SP-01 Shadow, and even the CZ-85 to a degree.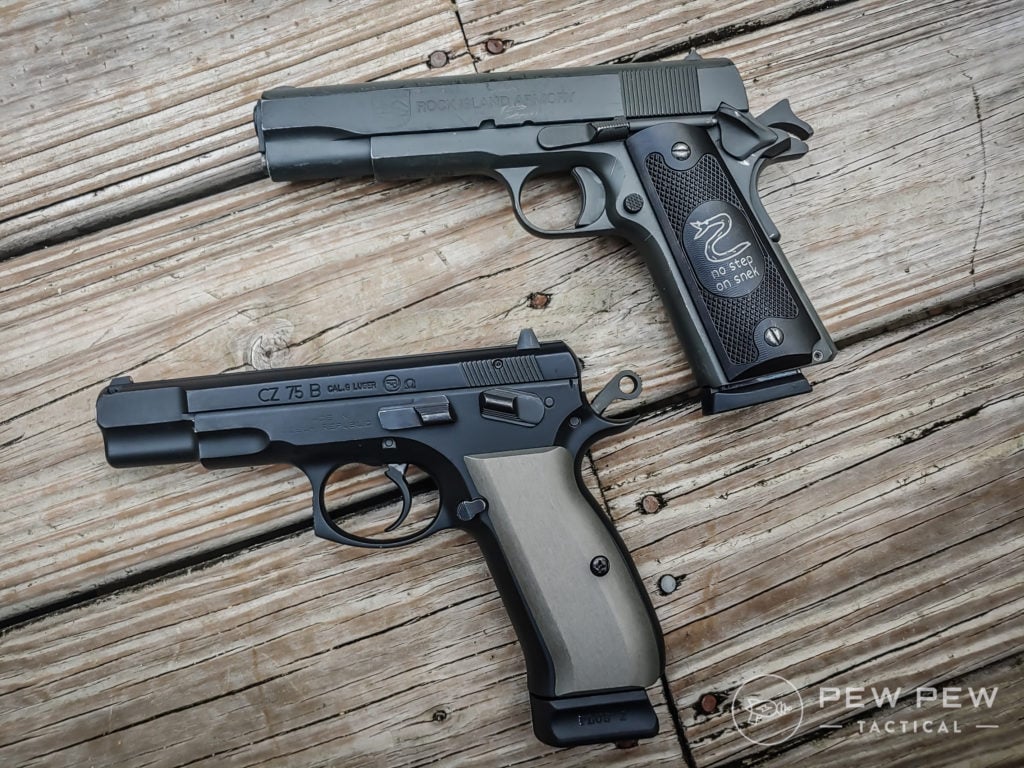 The frame is hammer forged and CNC machined. We get a nice high beavertail and a heavy undercut trigger guard that allows you to get a very high and comfy grip on the gun. 
The trigger pull is consistently 8-8.5 pounds in double action, and the single-action goes to 3-3.5 inches. It remains so consistent due to the hammer and sear being directly pinned in the frame.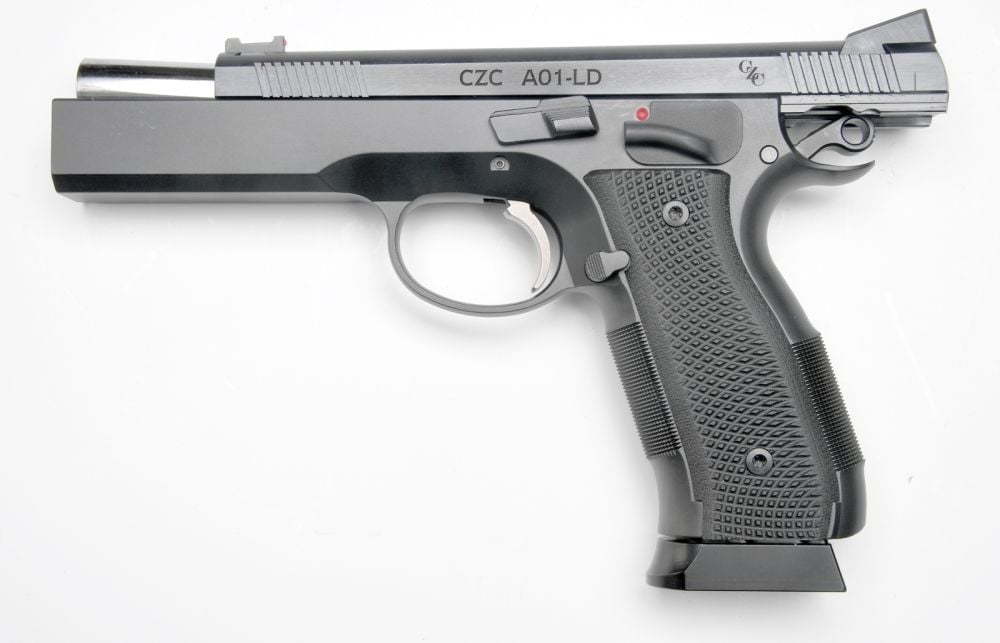 It's a sweet setup that makes it tough to go back to "normal" triggers. 
The trigger comes out of a CZ-85, interestingly enough, and also uses the 19-round P-09 magazines. It's a weird gun but extremely efficient.
Best Trigger
2567
at Palmetto State Armory
Prices accurate at time of writing
Prices accurate at time of writing
Available Coupons
25% off all OAKLEY products – OAKLEY25


Copied!
Visit Merchant
4. CZ 75 TS Czechmate 
Czechmate is the absolute best name for a CZ pistol. I love puns, and the Czechmate is an intended pun.
The Czechmate is probably the most well-known CZ competition pistol because of the sweet name and the fact that it's a brilliant weapon. The Czechmate uses a slightly modified CZ 75 frame that sticks to the traditional CZ designs.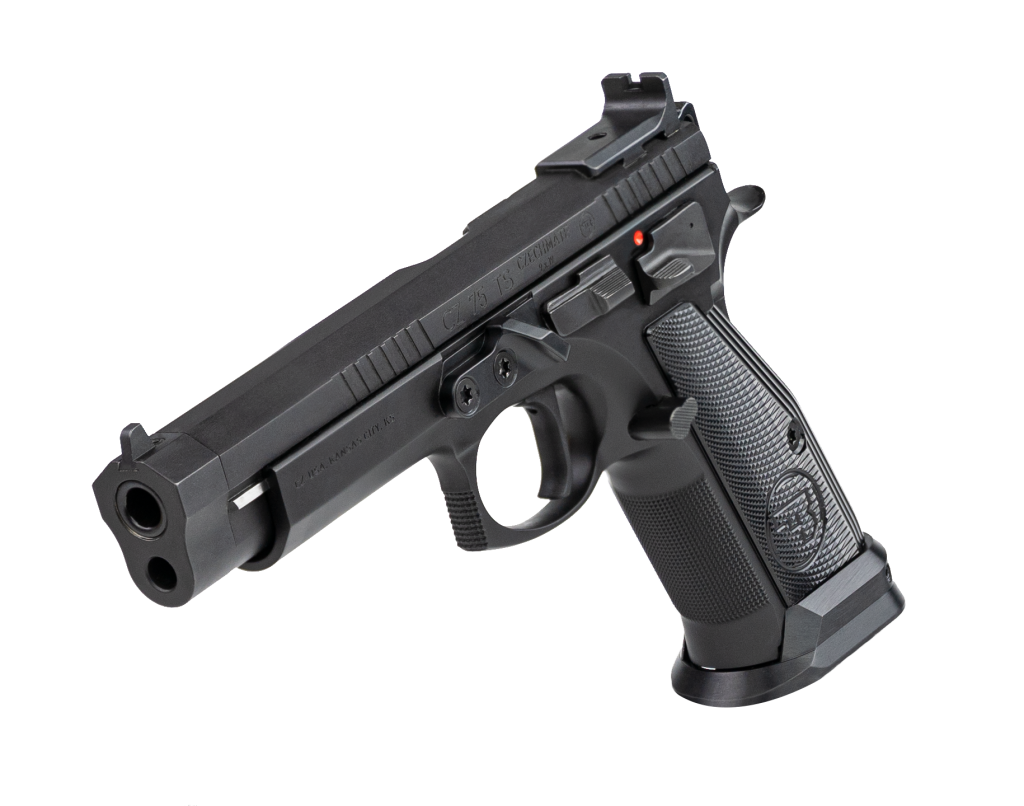 The Czechmate delivers you everything you need to compete in both IPSC Open and Limited competitions. It's a box full of gun and gear — including 26 and 30-round magazines, a C-More sight, a compensator, a magwell, a charging handle, and more! 
Setting the gun for either competition isn't difficult, and it's an all-in-one, plug-and-play package.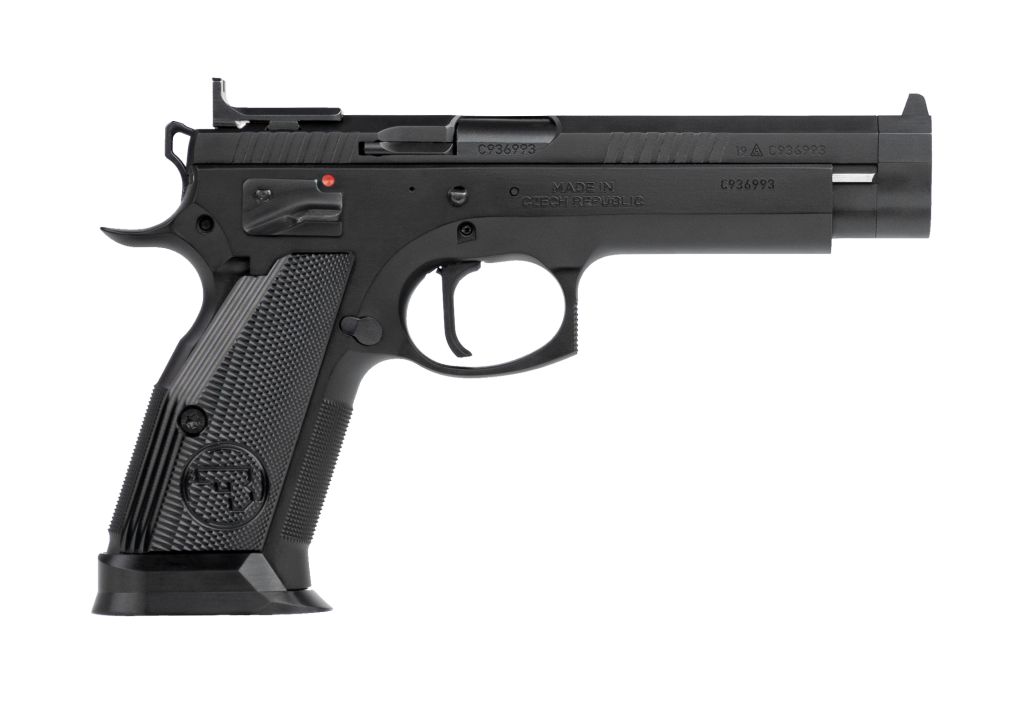 Even beyond a bunch of goodies and accessories, though, the Czechmate is a rock-solid gun. We get an amazing trigger, fantastic iron sights, huge controls, a big beavertail, and even a very roughly textured grip. 
It's more than a sexy name and a box full of parts, it's a damn fine gun.
Best for IPSC Open and Limited
3099
at Guns.com
Prices accurate at time of writing
Prices accurate at time of writing
Available Coupons
25% off all OAKLEY products – OAKLEY25


Copied!
Visit Merchant
However, as a box full of parts, it's nice not to have to hunt down all the accessories you need to remain competitive in your chosen discipline. 
5. CZ Tactical Sport 2 
The CZ Tactical Sport 2 simplifies things without any fancy parts or pieces to toss onto it. At first glance, it appears rather simple, and when you see the other guns on this list, it just seems plain.
In truth, it's a lot like Pam Beesley. Sure she seems like just a simple secretary until you figure out she's a talented artist, is flipping hilarious, and a great office manager.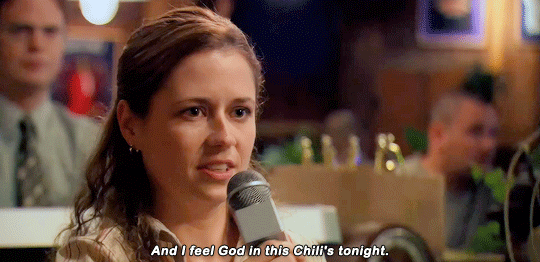 The Tactical Sport 2 is more than another SP-01 design for competition. First, the barrel measures out to 5.28 inches, making it rather long.
On top of the gun wears a pair of precision iron sights that help maximize accuracy. Complimenting that long barrel, sight radius, and precision sights is a single action-only trigger that's ridiculously light.
At about 1.5 pounds, you just got to look at it a little hard and bang. It's far from being a duty pistol and belongs solely in the competitive market. 
Besides being accurate, the Tactical Sport 2 places the weight low and helps reduce recoil and muzzle rise significantly.
You pair that with a light trigger, and you can shoot fast…really fast. It's perfect for action shooting, steel challenge, and beyond. 
Best for Action Shooting & Steel Challenge
1499
at Guns.com
Prices accurate at time of writing
Prices accurate at time of writing
Available Coupons
25% off all OAKLEY products – OAKLEY25


Copied!
Visit Merchant
6. The DWX 
I'm reaching a bit here when I say CZ Competition pistol because technically, this is a Dan Wesson.
However, CZ owns Dan Wesson, and the DWX mixes both CZ and Dan Wesson designs. I think it slides in with the term technically just right. 
The DWX is an object of my lust and remains as such. What the madmen did was blend the slide of a 1911 with the frame of a CZ.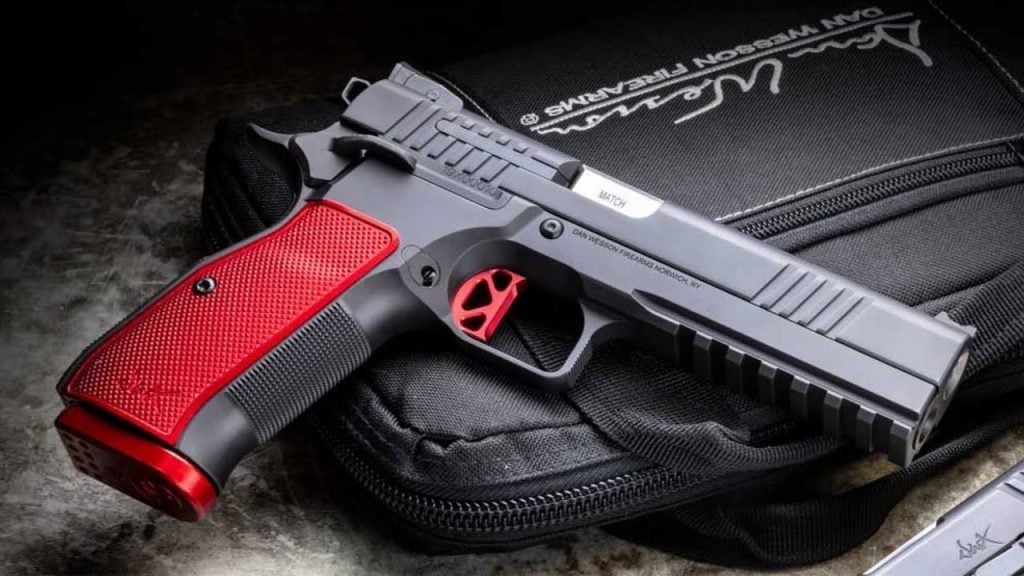 Obviously, they didn't just slap the two together but modeled them to fit together and make the best of both worlds. 
This includes the single-action trigger and trigger system. We also get the ergonomics of a CZ with the magazine capacity as well. The DWX standard is massive and outfitted with CZ's own 19-round magazines. 
Best Combo
1707
at Brownells
Prices accurate at time of writing
Prices accurate at time of writing
Available Coupons
25% off all OAKLEY products – OAKLEY25


Copied!
Visit Merchant
The sights are a weird combination, and we have a 1911-dovetailed sight upfront and a CZ Shadow 2 rear sight in the back. The DWX is remarkably smooth and makes it extremely easy to handle and easy to shoot fast and accurately.
It turns out the combination of a CZ and 1911 was a damn fine idea and resulted in an awesome pistol. 
Final Thoughts
CZ makes pistols you can turn into competitive pistols, and they make pistols perfect out of the box for competition use. CZ isn't a small company, but among American shooters, they are less of a mainstream brand and more of a cult favorite.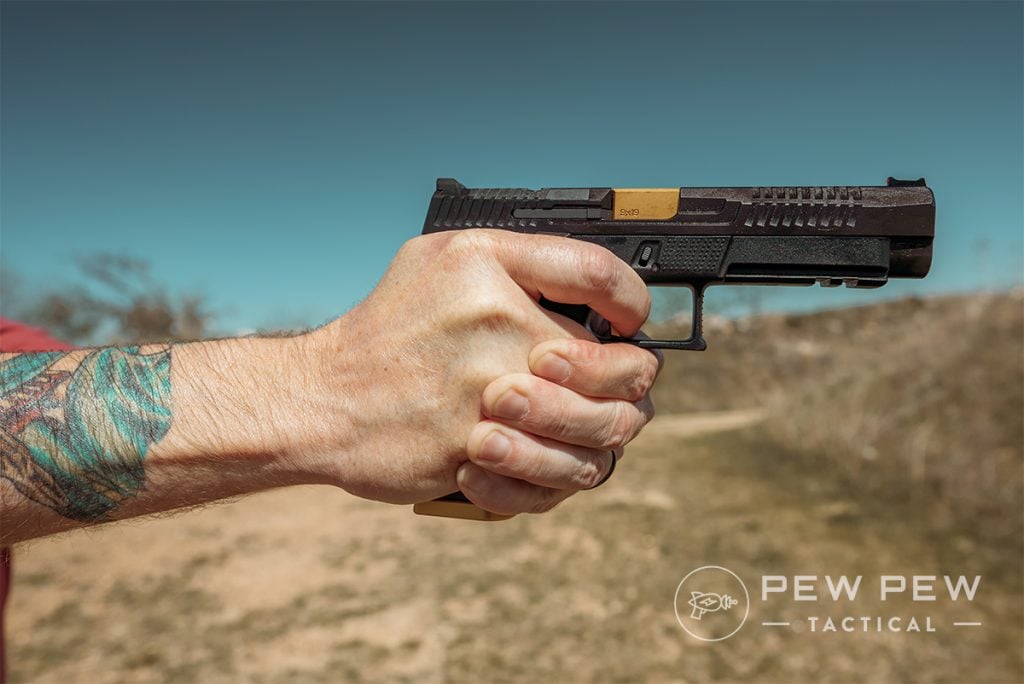 Yet, they've found themselves over-represented in the competitive market for a very good reason.
CZ is brilliant in recognizing this and producing their series of competition pistols. Their handguns are always high quality, but the competition models kick it up a notch. 
What's your favorite CZ competition pistol? What's your favorite competition pistol in general? Share with us below! Want a CZ but just can't afford one…try out a clone instead! Read up on the Best CZ 75 Clones.