Are you looking for the best Springfield Hellion Accessories? Upgrading the Hellion will take this bullpup to the next level.
Thank you for reading this post, don't forget to follow and signup for notifications!
Adding these Springfield Hellion accessories will allow you to get the most out of this rifle and unlock its full potential.
This article will cover the best Springfield Hellion upgrades and accessories.
What Is A Springfield Hellion?
The Springfield Hellion is one of the newest bullpup rifles on the market and has a lot of excitement surrounding it.
It is designed and chambered in 5.56mm currently but in the near future Springfield may release more caliber options.
Being that it is a bullpup, the action is located behind the trigger group. This rifle was based on the VHS-2 which is the Croatian military rifle.
Everything on the Hellion is ambidextrous and it comes with a 16″ barrel and has an overall length of 28.25″.
This rifle also accepts standard AR mags which is great that they didn't make their own magazine.
The gas system is a short-stroke pistol that is adjustable. The iron sights are built-in and are able to be flipped up and down. The handguard is MLOK compatible.
Overall this is a great package out of the box and Springfield has put a lot of thought into making this rifle. It is a great gun and has an excellent design.
Where To Purchase A Springfield Hellion?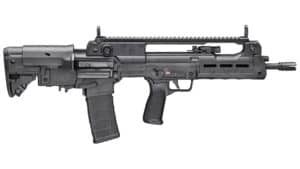 Because of how new the Springfield Hellion is you might have a hard time finding one at your local gun store.
These can be found easily with online retailers. You can have one shipped to your local FFL.
Click Here to check the current prices and availability of the Springfield Hellion
SPRINGFIELD HELLION CURRENT MODELS IN PRODUCTION
Click Here to view them on Springfield's website
Click Here to download the owner's manual
Best Springfield Hellion Accessories
Now on to the fun stuff. From the factory, the Springfield Hellion is an awesome platform. I like how they included iron sights and an MLOK-compatible rail out of the box.
You will save some time and money by not having to add these. The trigger is surprisingly good so you can hold off on a new trigger. Down the road companies will make aftermarket triggers for the Hellion.
I will mainly focus on the optics and weapon lights as of now. In the future I will add more to this post.
Without further ado, here are the best Springfield Hellion accessories and upgrades.
RELATED ARTICLES
Best Tavor X95 Upgrades & Accessories
Best Steyr Aug Upgrades & Accessories
Best Springfield Hellion Optics
There are really two options I recommend for adding an optic on this style of firearm. Because it will be used as a primary battle rifle or a self-defense rifle you should get either one of these two:
Red Dot / Holographic Sight
Low Power Variable Optic (LPVO)
This will depend on your own situation and what role you see fit for the Springfield Hellion.
I will list three of each. These are all in different price ranges but all of them are of great quality and will work perfectly on the Hellion.
Best Springfield Hellion Red Dots
Here is what I recommend to use on the Hellion when it comes to red dot sights. You can not go wrong with any of them.
Aimpoint Pro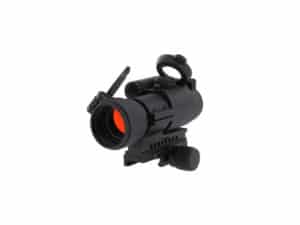 Sig Sauer Romeo 8T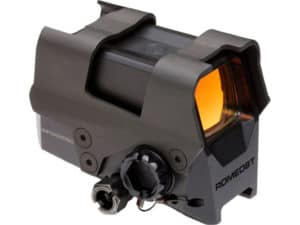 EOTech EXPS3 with G33 Magnifier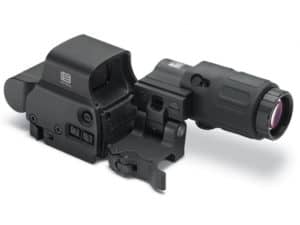 Best Springfield Hellion LPVOs
If you do not want to use a red dot and want something with a little more magnification, an LPVO is a great option. These have become very popular recently and work great.
Here are a few of the LPVOs that I recommend mounting on the Springfield Hellion.
Steiner P4Xi 1-4×24 mm Rifle Scope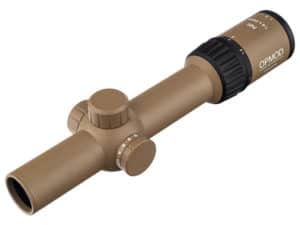 Vortex Razor Gen II-E 1-6x24mm Rifle Scope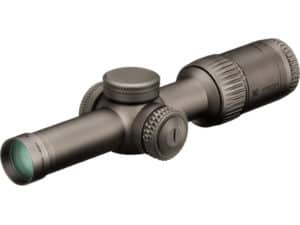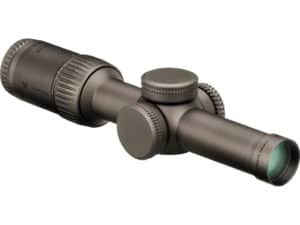 The Vortex 1-6×24 Razor HD GEN II-E Riflescope is a top-tier optical solution for short to medium-range tactical applications.
Optically, it delivers the highest level of clarity, resolution, color accuracy, light transmission, and edge-to-edge sharpness.
True 1x on the low end is complemented by an ultra-forgiving eye box with generous eye relief for a heads-up-display-like sight picture and daylight bright illuminated center dot in the reticle for extremely fast target acquisition in close quarters.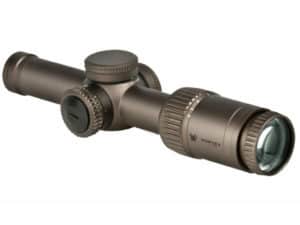 Ultra-sleek and built like a tank on a 30mm, aircraft-grade aluminum tube, the Razor HD Gen II-E 1-6×24 features an ultra-low profile, capped windage, and elevation turrets for streamlined performance.
Zero-resettable turrets offer 50 MOA (20 MRAD) of adjustment in a single turn, ensuring ample travel.
At nearly 1/4 pound lighter than the original Razor HD Gen II 1-6×24, the 'E' (Enhanced) model allows for quick transitions between targets and less arm fatigue during long days on the range.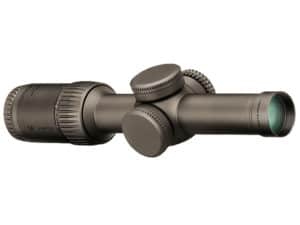 If you want to see the full Vortex Razor 1-6x Review you can check it out and learn more about this awesome scope.
EOTech Vudu 1-6×24 FFP Precision Rifle Scope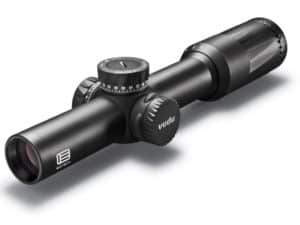 NightForce NX8 1-8x24mm Rifle Scope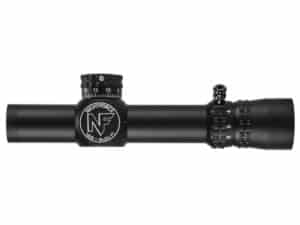 Best Springfield Hellion Scope Mount
Once you decided on a scope you will need a solid way to mount it on your Springfield Hellion. Just make sure that you get the proper ring size. In most cases, it will be either a 30mm or 34mm tube size.
Geissele Super Precision Scope Mount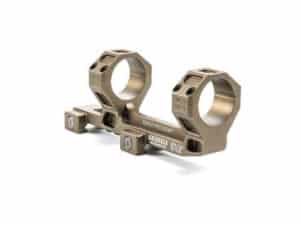 One of the best scope mounts that I recommend is the Geissele Super Precision Scope Mount. This is my go-to mount for all of my scopes and is truly the best on the market.
It will hold zero and stand up to the recoil of firing without any issues. These are very well made and precise so no lapping is needed for the rings.
These mounts are available in either 30mm or 34mm tube diameter, as well as a variety of lengths, including standard, extended, and hyperextended. This allows you to get the perfect length for your chosen scope, ensuring it fits on your rifle easily.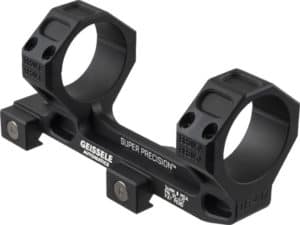 While these scope mounts use the classic nut and bolt method for clamping to the Picatinny rail. This means they are more secure, as each nut and bolt combination provides 1,400 pounds of clamping force, which is more than any lever mounting arrangement.
It also spans 7 Picatinny sections and uses 4 shear lugs to ensure the scope stays steady and zeroed even after repeated firing.
Click Here to check the current prices of the Geissele Super Precision Scope Mount
Best Springfield Hellion Light
For any serious battle rifle or self defense gun you need a good weapon light. It needs to be reliable and bright.
There are a lot of good options on the market nowadays for weapon lights but I always go back to the tried and true one.
SureFire M600 Ultra Scout Light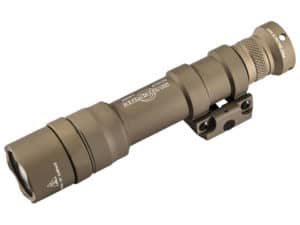 Being able to identify your target and crucial and if it's dark you will need a weapon light.
The Surefire M600 is my go-to for this. It is bright, reliable, and has the option to add a tape switch with a pressure pad for momentary on and off.
These have been around a while and are still trusted as one of the best weapon lights.
Click here to check the current prices of the Surefire M600
Tail Cap Pressure Pad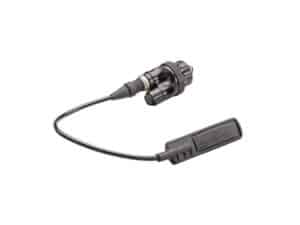 They make a Tail Cap Pressure Pad that was a button on it which will let you have a constant on and off button as well.
With this switch, you can have the most efficient ergonomic light setup and will not have to move your hand to activate it. This will stop you from breaking your shooting grip.
Click here to check the current prices of the Tail Cap Pressure Pad
Arisaka Defense Inline Scout Mount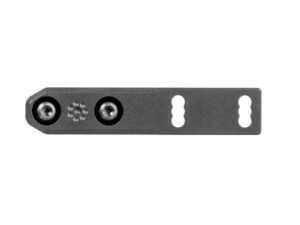 I mount this on my handguard using the Arisaka Defense Inline Scout Mount. It's slim and rock solid.
It takes up minimal rail space and is MLOK so you can attach the Surefire M600 to the Springfield Hellion easily.
Click here to check the current prices of the Arisaka Defense Inline Scout Mount
Cloud Defensive LCS Mount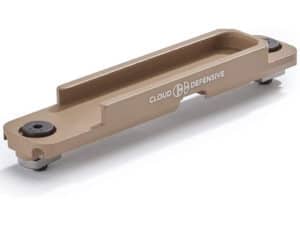 I have the tape switch running to a Cloud Defensive LCS Mount that works absolutely great. I am super happy with this setup and believe it's the best solution for mounting a weapon light with a pressure pad.
Having a good weapon light on a rifle is one of my favorite Springfield Hellion accessories.
Click here to check the current prices of the Cloud Defensive LCS Mount
Complete List of Items Mentioned
(Click the links for the most up to date prices)
Springfield Hellion
Aimpoint Pro
Sig Sauer Romeo 8T
EOTech EXPS3-4 w/ G33 Magnifier
Steiner P4Xi 1-4x24mm Tactical Illuminated Rifle Scope
Razor HD Gen II-E 1-6×24 Rifle Scope
EOTech Vudu FFP Precision Rifle Scope
NightForce NX8 1-8x24mm F1 Rifle Scope
Geissele Super Precision Scope Mount
Surefire M600 Scout Light
Tail Cap Pressure Pad
Arisaka Defense Inline Scout Mount
Cloud Defensive LCS Mount
Have you added any accessories to the Springfield Hellion?
Did you initially start with an optic?
Let me know in the comments below.
Further reading on Firstworldcrusader.com: Are you interested in learning more about guns and gear?
This list of the Best Red Dot Sights can help you choose the best optic for your rifle.
In addition, here are the Best AR-15 Upgrades & Accessories that can help you get more out of your primary battle rifle.