Looking for the best night vision goggles and devices? There is a lot to choose from nowadays and they are expensive.
Thank you for reading this post, don't forget to follow and signup for notifications!
This post will help you decide on which is the best night vision for you so you don't end up wasting money.
When it comes to finding the best night vision, you need to find what features you want but night vision that is in your budget.
This article will review the best night vision goggles and devices available on the market.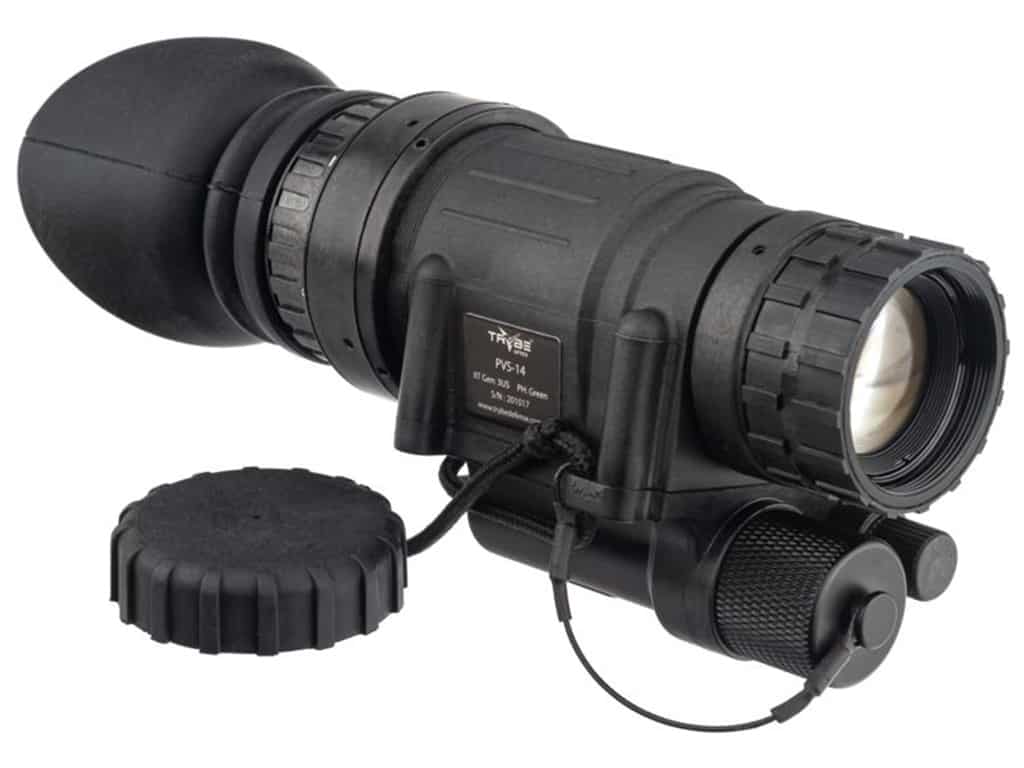 TRYBE Optics GEN 3 PVS-14 Night Vision Monocular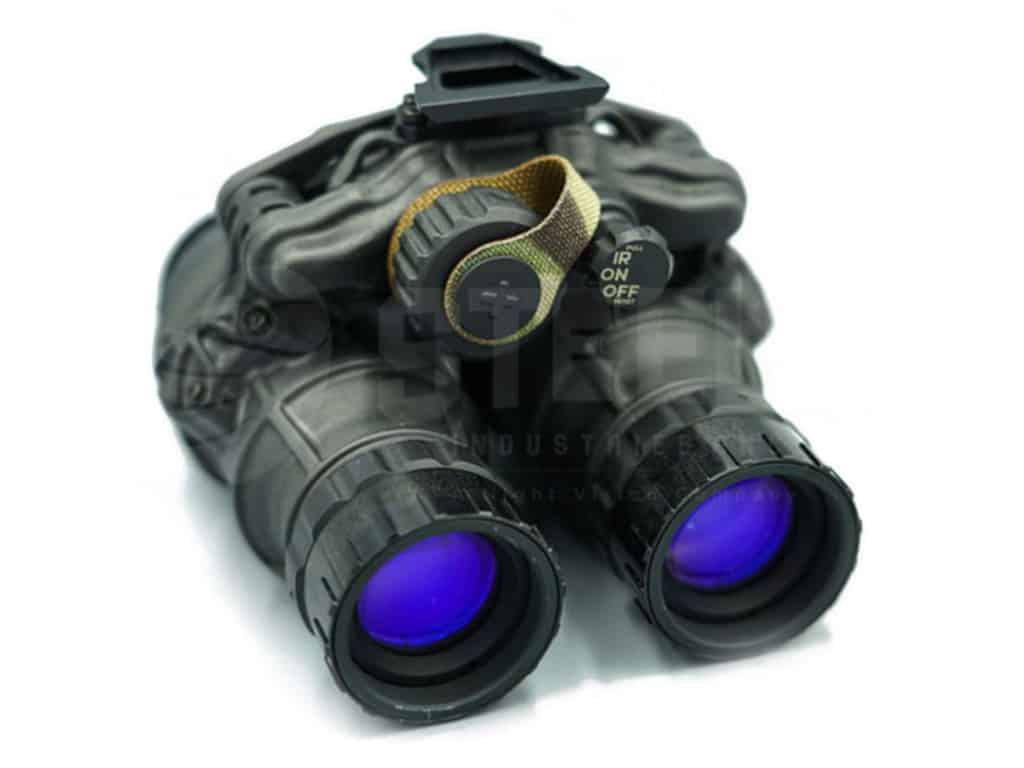 DTNVS Elbit Dual Tube Night Vision Goggles
Best Night Vision
The best night vision equipment for you primarily depends on your budget. Night vision equipment is very expensive. But don't worry because there are a lot of different options and price points.
This post will list all of the best options at every price point. It might be a good idea and save up money for a little while and get the set that you prefer and not just buy what you can afford at the moment.
Also, night vision does have a good used market and you can recoup a lot of the cost if you plan on upgrading in the future.
Like most things in life you get what you pay for, and night vision is a great example of this. Stay away from cheap and gimmicky products.
Finally, the last option is using a handheld night vision device. This is a great place to start and dip your toes in the world of night vision.
A lot of the handheld devices can also be mounted on a rifle or used on a helmet as well.
Best Night Vision Monoculars
Here is the list of the best night vision monoculars that are best suited for handheld use or as a single helmet-mounted device. The battery life on these is usually fixed, however a few of these can have the battery life upgraded.
1. SiOnyx Aurora Pro Night Vision Monocular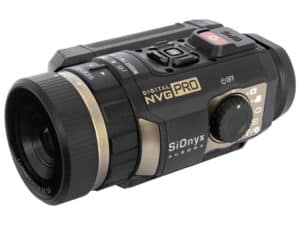 2. AGM Global Vision PVS-14 Night Vision Monocular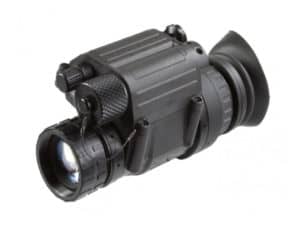 3. TRYBE Optics GEN 3 PVS-14 Night Vision Monocular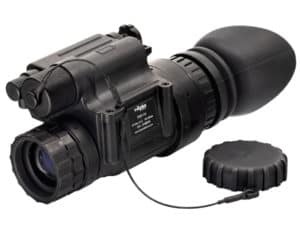 4. Armasight PVS-14 Gen 3 Multi-Purpose Night Vision Monocular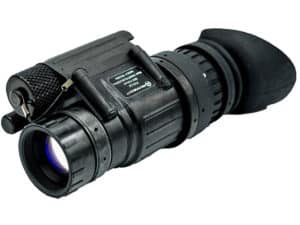 5. ATN PVS14-4 1x27mm Night Vision Monocular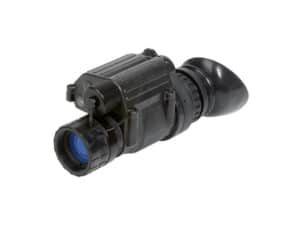 Best Night Vision Goggles
Now for the best night vision goggles. With a dual nod setup, this is the best option for tactical operations. Night vision goggles offer the best situational awareness and a hands-free setup.
Below is a list of the best night vision goggles for any tactical situation. Night vision goggles cost more than hand held monoculars or single tube devices. You may find some inexpensive night vision goggles at sporting goods stores, and you should avoid these because they are all junk.
Night vision gear is very pricey and with new companies that create night vision modes, the price will slowly start to drop in the future. Also, new night vision generations are being invented.
Night vision goggles work off of ambient light. You still need a source of ambient light for them to create a viewable image.
1. AGM Global Vision PVS-7 Night Vision Goggles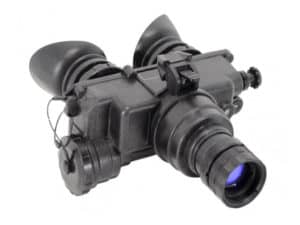 2. ATN PS31-3 1x27mm Night Vision Goggles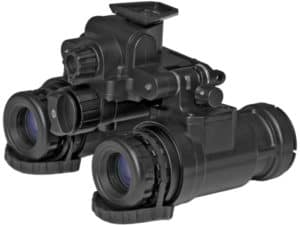 3. ATN PS15-4 Night Vision Goggles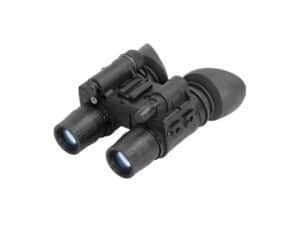 4. Steele Industries DTNVS L3 Night Vision Goggles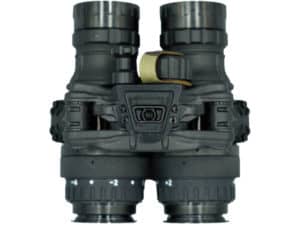 One of the best night vision goggles you can get is the Steele Industries DTNVS L3. These are amazing and worth every penny.
The DTNVS utilizes a single CR123 battery. It does not have a factory on board the LEMO port like the RNVG.
But you can purchase a DICC from jag consulting that replaces the battery compartment and allows use with battery packs, such as the AB Night Vision Inc Ground Optimized Battery Pack.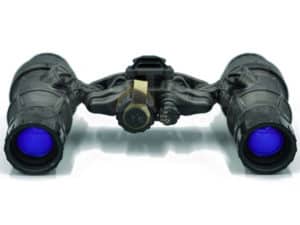 The DTNVS also offers features such as auto on/off, as well as articulation. This allows you to stow it against your head to help with weight distribution, as well as fold individual sides up to get behind your optic on your rifle.
Which type of night vision is the best?
If you do not want to read our list of the best night vision goggles and devices, the best night vision is the GPNVG because of its wide field of view.
What night vision do the Navy Seals use?
The Navy Seals use the GPNVG ground panoramic night vision goggles. Although this is unconfirmed, unofficially they have been seen wearing these. They are unique in the fact that they have four monocular tubes whereas standard night vision goggles only have two.
What is the highest level of night vision?
The 3rd generation of night vision devices is by far the best quality that exists today. Night vision has come a long way and the current offerings are the best.
Are night vision goggles good?
Night vision goggles can be very good with the proper unit and setup. In most cases, you will need an infrared illuminator to amplify the capabilities of night vision.
Is night vision better than thermal?
Both offerings have their time and place. Night vision is more well suited for recognizing and target identification. Whereas thermal is better at finding known targets that do not need to be identified.
Complete List of Items Mentioned
(Click the links for the most up to date prices)
SIONYX Aurora PRO
AGM PVS-14 Night Vision Monocular
TRYBE Optics GEN 3 PVS-14
Armasight PVS-14 Gen 3
ATN PVS-14 Gen 4
AGM Global PVS-7
ATN PS-31 Gen 3
ATN PS-15 Gen 4
Steele Industries DTNVS L3
Elbit PVS-31D F5032
EOTech PVS-1531
L3Harris AN/PVS-31A
Steiner AN/PVS-21
GPNVG-18 Ground Panoramic Night Vision Goggles
Team Wendy LTP EXFIL Helmet
Team Wendy EXFIL Ballistic SL Helmet
Wilcox G24 Breakaway Night Vision Mount
Norotos INVG HYPER Helmet Mount
Have you ever used night vision before?
Did you initially start with a PVS-14?
Let me know in the comments below.
Further reading on Firstworldcrusader.com: Are you interested in learning more about guns and gear?
This is a complete PVS-14 Night Vision Review & Setup (Complete Guide) and has recommendations on what is the best PVS-14 that you can choose.
In addition, here is the GPNVG Review (Ground Panoramic Night Vision Goggles) if you want to learn about the absolute best night vision goggles on the market.